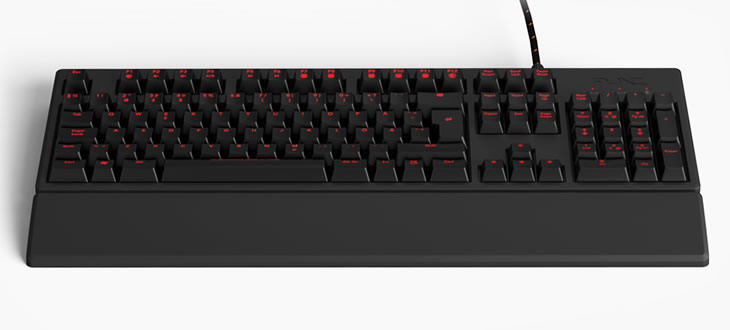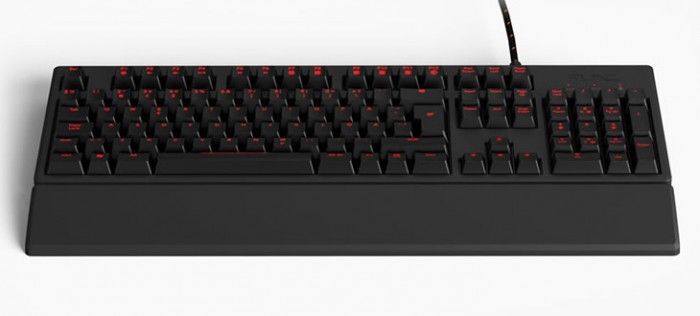 The market for mechanical gaming keyboard has exploded the last few years. More and more companies have started to offer these types of keyboard and today we look at the first mechanical keyboard from the company Func, the KB-460. This is a cheap keyboard using the Cherry MX Red micro switches which also comes with back lighting and macro support. 
A little background about Func
The company Func was found back in 1999 in California. One of its earlier sucessfull products was the sUrface 1030 mouse mat. After 2005 the company did not release any new products but 2012 it was revived again, now with Swedish owners. The company has come out with a bunch of new products including a mouse, a headset, new mouse mats and now a mechanical keyboard.
Why mechanical keyboards?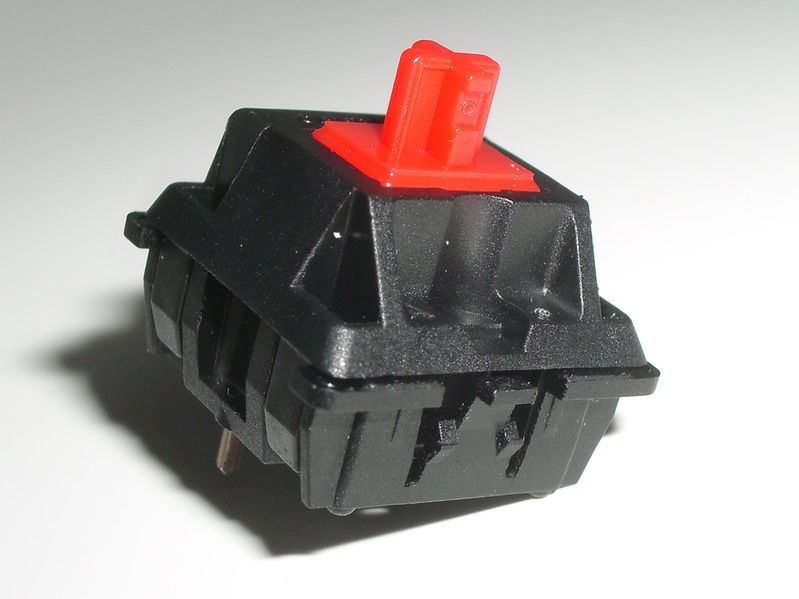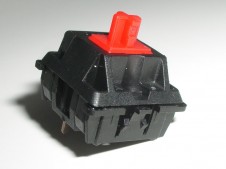 When we talk about mechanical keyboard what we really are talking about is the micro switches that are used under the keys. Each key gets its own switch and depending on the type of switch you get a different feel when pressing them. The dominating type of switches that are used in gaming keyboards comes from the company Cherry and are called Cherry MS switches. While the company itself does not use any color naming convention they still are known for their different colors as the color tells us what type of switch is is.
| Switch type | Key Feel | Actuation force | Product code |
| --- | --- | --- | --- |
| Cherry MX Black | Linear | 60 cN | MX1A-11xx |
| Cherry MX Red | Linear | 45 cN | MX1A-L1xx |
| Cherry MX Brown | Tactile | 45 cN | MX1A-G1xx |
| Cherry MX Clear | Tactile | 65 cN | MX1A-C1xx |
| Cherry MX Blue | Clicky | 60 cN | MX1A-E1xx |
| Cherry MX White | Clicky | 50 cN / 80 cN | MX1A-A1xx |
Linear switches are the simplest moving straight up and down without any additional tactile feedback or loud clicking noise. Tactile non-clicky switches adds a little tactile feeling when being pressed. You feel a little "bump" as you press the key showing that a key press has been registered. Tactile Clicky switches adds a little clicky noise when you push it down.
The main dissadvantage with mechanical switches is that they still emit a lot of noise compared to a regular keyboard. Later in this review we will look at that aspect of the keyboard.
Review Overview
Performance - 8
Value - 9
Quality - 8
Features - 7.5
8.1
The Func KB-460 proves that you do not have to spend a lot of money for a great mechanical keyboard. It impresses us with good features, excellent performance and a great price.