Closer Look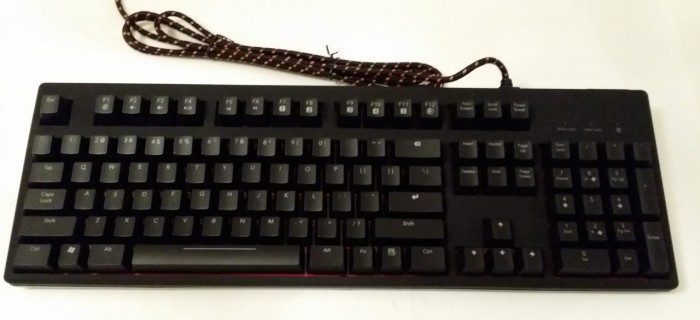 The Func KB-460 is a fairly slim keyboard with little extra keys. All the extra functionality including media control and switching profiles is done via the fn-key + function keys. While the keyboard itself isn't big it still is heavy.
The whole keyboard is black with a rubberized surface. The keys dip a bit in the middle making them very comfortable to write on.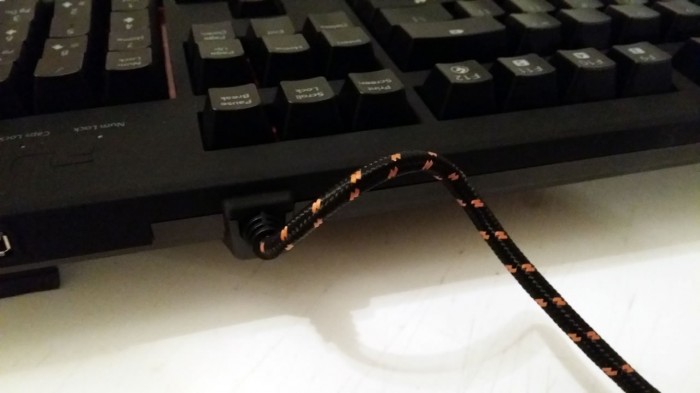 The cord is braided and feel very sturdy.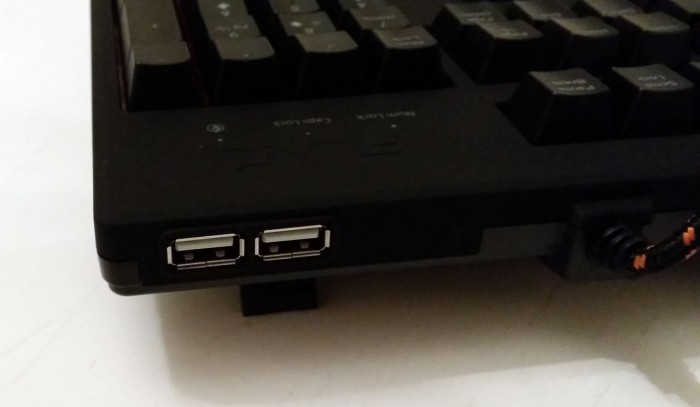 At the back of the keyboard we find 2 USB-ports.
The keyboard comes with a red backlight which can be set to 3 different levels (including turned off) and a fourth where the backlight fades in and out. The photos above does not make the keyboard justice as it looks bad-ass in the dark with dark red and black combined.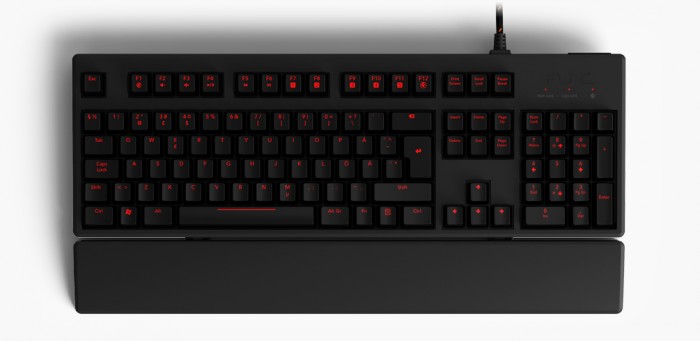 The keyboard also comes with a wrist-support that can be attached.
Software
The keyboard works perfectly without any software but if you want to setup any macro-keys then you need to install the Settings Software. Any changes made there will still be saved to the keyboard so you do not need to have it installed all the time. You also can save the settings to a usb-stick and then install them on another keyboard, for example if you want to lend a keyboard from a friend and want your profile settings.

 The software is pretty simple to use. Choose which macro-key you want to assign, press the key you want to assign it to and then choose what the macro should do.\

You can set up different eevents that should happen when you press the macro key.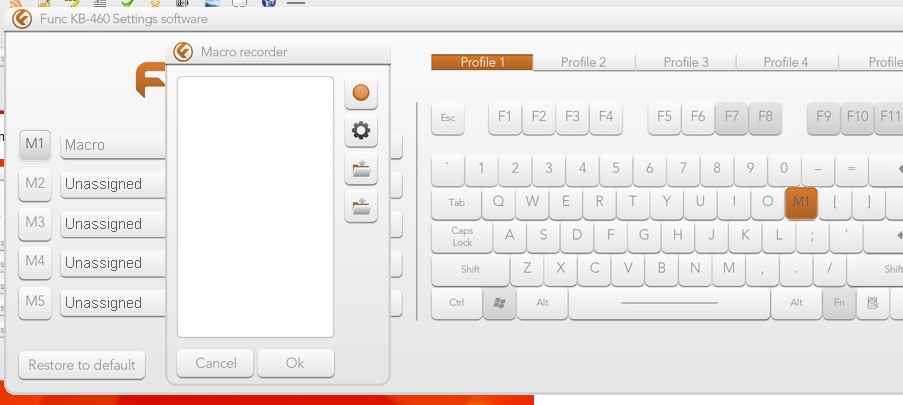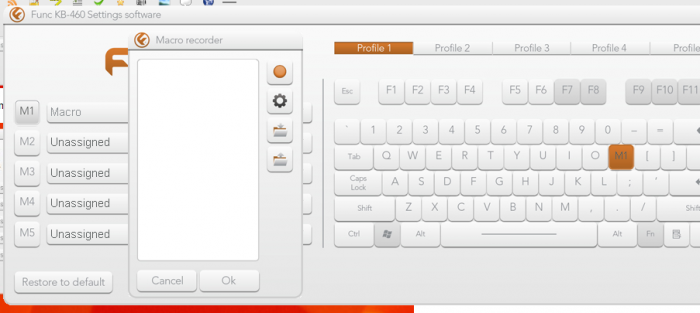 You can record the macro and then select if a keypress should be repeated,  only run one time or repeat until next key is pressed. 
Review Overview
Performance - 8
Value - 9
Quality - 8
Features - 7.5
8.1
The Func KB-460 proves that you do not have to spend a lot of money for a great mechanical keyboard. It impresses us with good features, excellent performance and a great price.