Phones today do a lot more than just make phone calls. You can play games, listen to music, read books and watch videos on them. Some of these activities are best done without having to hold the phone all the time. If you are watching a movie or listening to music you might not want to have to hold it and instead want to prop it up somehow. There are a lot of stands available for the bigger tablets but not as much for phones. At least not many that are small and as portable as the phone itself. This is where the Gumstick Smartphone Stand comes in. It is a product that was started on Kickstarter and funded there and now is being shipped to backers and also sold on at least their website. 
FEATURES
Normally we have a lot of technical mumbo jumbo here talking about clockspeeds of the processor or gpu and how many shaders a product have and so on. For the Gumstick Smartphone Stand there really is not much to say. 
It is made of a soft rubber material.
Bends and reshapes to fit all devices
Portable
Folds flat for storage and travel.
Closer Look
The Gumstick comes in a small package.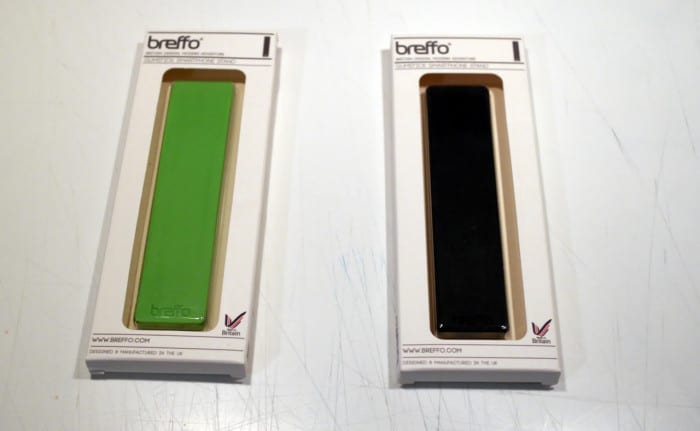 The company behind Gumstick, Breffo, sells it in two colors, graphite and black. The green one on this picture is a special Kickstarter backers edition which is not sold to anyone else.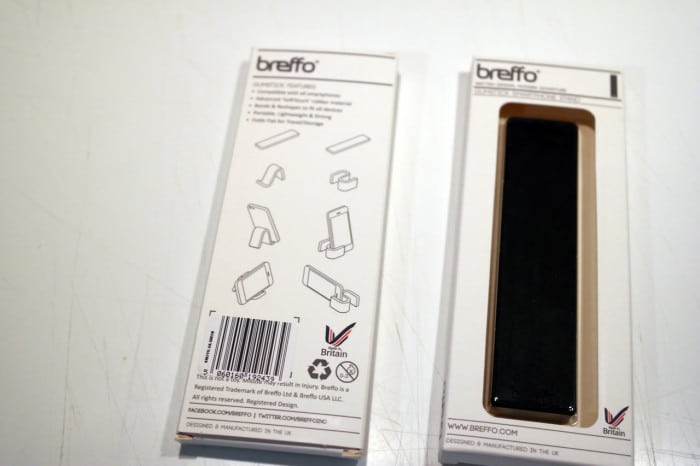 On the back of the package you find examples on how you can use the Gumstick.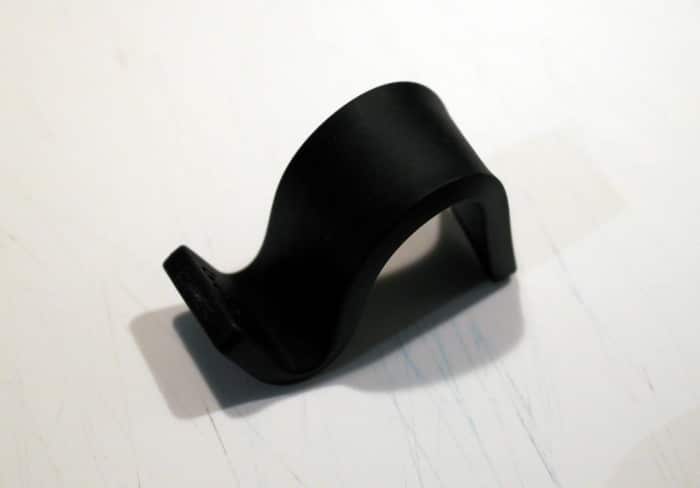 The soft rubber material bends very well but still feels solid after a lot of "bends". It does not feel like it will break.
Testing
We tested the Gumstick Smartphone Stand with the Samsung Galaxy Note 3. This is a big phone so it really puts the Gumstick to the test.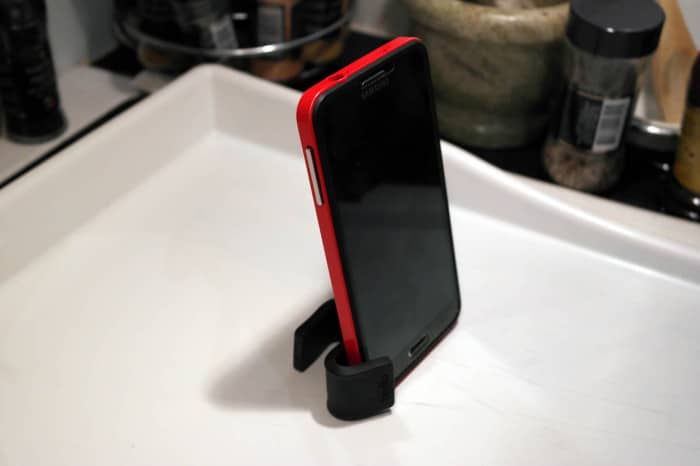 Overall it worked well. You will have to spend a little time making sure that the shape is stable as we managed to make it a bit wobbly a few times. A bit more effort fixed those issues though. We tested some of the shapes suggested on the package but you can of course also come up with your own. We almost felt that it was a tiny bit to short for our big phone, at least when we used it standing up but a quick test with a smaller iPhone 5 and a Samsung Galaxy S4 showed that it works even better with a bit smaller phones. 
Summary

The Gumstick Smartphone Stand costs €18/$20 which is quite much for such a simple little product. However – it does what is says it should do and does it well. It is small enough to carry with you wherever you go and thus have a better chance of actually being useful than a product that is not as flexible and portable. Sometimes it is the simple ideas that work the best. Why complicate something when all you need is a bit of soft bendable rubber?
Review Overview
Quality - 8.5
How it works - 8.4
Value - 7
8
The Gumstick Smartphone Stand is a great little flexible and mobile stand that works on any smartphone.