Powercolor has been a lesser-seen name in the GPU market but their primary focus is AMD based GPU's since their creation in 1997. Today we have the HD7870 MYST Edition card which is based on the new Tahiti LE GPU, so let's see what what exactly this thing can do.
Introduction – Powercolor HD 7870 MYST Edition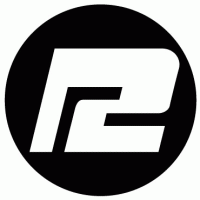 Powercolor has a long history in AMD cards being owned by TUL and with that Powercolor has made some very interesting designs based on AMD GPUs such as the recent Devil 13 which was one of the only 7990 based models to first arrive on the scene. Powercolor is one of the lesser known names on the market but they have a strong presence in the custom system builder side seen in systems such as those offered by Cyberpower along with other system builders. This could be largely based on Powercolor's stance on offering a great value for performance to their customer.

The HD7870 MYST Edition is based on the new SKU which AMD pushed to introduce to fill the void between the 7870GHz edition and the 7950 products. The real issue here is that the naming stayed with HD7870 which only causes further confusion as it could have easily been named something different to avoid the mixed association with the Pitcairn product. So far very few manufacturers have launched a model based on the Tahiti LE GPU so it should be interesting to see what it offers in terms of relative performance.
The present market price of the 7870 MYST Edition is $239.99 found on Newegg which places it right in the middle of the fray with the other major players GHz edition models and depending on how the Tahiti LE performs could be a very real performance value!
Key Features
Tahiti LE GPU
The Tahiti LE GPU is based off of a cut down version of the Tahiti GPU like you would find on a 7900 series GPU but with 1/4 of the GPU disabled or cut off. This means that its a beefier GPU than what was on previous HF7870 parts or even GHz edition parts but at a lower overall clock speed. This should easily be made up for though with the extra brute strength of the Tahiti based GPU.
Gold Power Kit
The Gold power kit consists of three main components. The digital PWM IC's which are up to 90% effiocient for better power regulation to board components and more granular fine tune adjustments to help with higher performance and more stable overclocking.
DirectFET mosfet design is a metal type mosfet components which offer ultra efficiency up to 91% with power capability of up to 160Amps for more than enough power delivery capability to feed the GPU the GPU and board components the power it needs.
Ferrite Core Chokes are designed for very high power capability which means that even under the most extreme loading conditions you can expect less heat and better durability from the high end board components.
92mm Cooling fan
The MYST Edition employs a large 92mm cooling fan in the cooler to move large amounts of air to ensure the GPU and board components stay nice and cool under the most extreme loads.
Smart Fan Control
The 92mm fan utilizes a 4 pin PWM fan design which allows intelligent fan control and operation for excellent thermal and acoustic properties that can automatically adjust according to loading.
SSU Shaped Direct Touch Heat Pipe Design
The SSU heatpipe layout allow multiple passes of S Shaped Heatpipes and a U shaped heatpipe to have direct contact with the GPU surface and also the cooling fins for optimal thermal dissipation to the surrounding air. This will help ensure the GPU stays plenty cool during operation.
PCI Express Gen 3 Capable
Like all 7 series AMD GPU's the 7870 MYST edition fully supports PCIe 3.0 for higher speed throughput and better overall bandwidth.