ZOTAC AMP edition is something that just recently with the 660 Ti we found to be a seriously ferocious competitor. AMP edition cards are built for all out speed and coming with highly capable performance oriented coolers we expect great things from them. Today looking at the 680 AMP edition we expect no different.
Introduction – ZOTAC GTX680 AMP Edition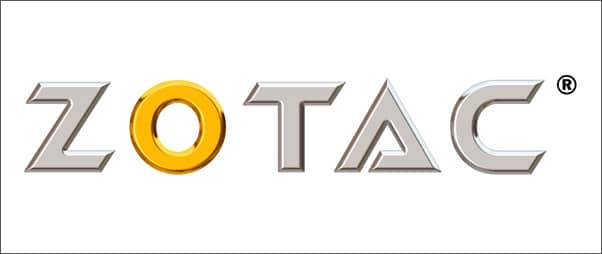 ZOTAC has always been one to do things a bit different whether we're talking color schemes or even design. Being a very large and primary player in the small form factor market, they have figured out how to service some of the most demanding customers. Small form factor users usually require a decent amount of power while being small and quiet. For the enthusiasts category the demand is more about absolute power and size is actually one of the defining characteristics, as many see it as bigger is better. With this mindset enthusiasts love having ridiculously extreme looking products that also can pull off being very fast, and this is where we are at today as we have the AMP edition GTX 680 from ZOTAC.
The ZOTAC AMP Edition GTX 680 is exactly what enthusiasts are all about much like a muscle car with big loud pipes and an idle that will simply rattle windows the AMP edition 680 looks the part as well as it plays it. The AMP edition GTX 680 has huge heatpipes jotting upward from the cooler as a proud banner signifying that there is some serious power in this one. 

The ZOTAC GTX 680 AMP Edition comes to market at present street price of $549.99 direct from Newegg at the time of writing. This does place it a bit on the high side as the ASUS GTX 680 DCII Top edition has slightly higher specs for about 20 bucks less. With this its also worth noting you get a 3 game bundle of the Assassins Creed series which should be a nice little bonus and help even out the playing field a bit.
Key Features
AMP Edition Triple Slot Cooler
ZOTAC has always adorned their AMP edition cards for the most part with large non reference performance coolers that are very capable and also pretty awesome looking. In the case of the 680 AMP this is a triple slot monster that is every bit of triple slot spacing as the cooler extends well past reference and comes with dual orange bladed fans that actually crate a interesting look for the card and also a pretty cool black shroud around the cooler that just gives the card an overall industrial or mechanical look but also a effective design.
3D Vision
The GTX 680 easily supports 3D vision and also with the new Kepler GPU's also supports up to 4 displays so even 3D vision surround is possible form a single card. I would hold off jumping the gun on 3D surround on a single card though as some higher level titles will need multiple cards to pull off the framerate needed for an awesome gaming experience in multi monitor 3D mode.
Nvidia CUDA
The Nvidia GeForce cards have supported CUDA for a long time now but as GPU models have progressed so has the cards ability to do work and CUDA processing has followed suit as many apps can utilize the Nvidia CUDA feature to allow offloading of heavy processing loads to the GPU for even higher performance and better productivity.
PCI Express Gen 3 Capable
ZOTAC wants to make sure you know that this card will work with any board out there with a PCIe slot but also you get a nice little boost when running in a PCIe Gen 3 capable platform as any possible bottleneck is definitely relieved with that kind of pipeline to work with.