Final Thoughts
How can you define an experience which changes the way you look at an integral part of your interaction with the content you consume. Whether it be games, media, music, etc.
For the longest time I thought motherboard audio was good enough. For some it may still be. I left discrete audio cards long ago due to the convenience of onboard audio at the time and the lack of perceived fidelity difference.
As I started this story, I feel like I am seeing an old friend and not even for nostalgia sake. I expected when starting this journey it would be all hype and RGB but just the regular sound I am used to as what I had was so good. I was quickly proven wrong and so much so that I pulled in another test subject just to be sure.
I even posted my thoughts early onto social media along with the picture below, expecting hate and flaming for my opinion. Much to my surprise while there was varying opinions on what the best option is, many supported my findings.
Speaking of the various opinions on whats best I will note again something I said earlier. I know there are tons of different external DAC/AMP combos out there and there are also many internal cards that im sure are quite good. I hope I can get a chance to test each and maybe even some more headphone models just to further expand my knowledge.
For today I have several motherboards, The Sound BlasterX AE-5 and a variety of headsets and listening devices of varying quality.
In my opinion the Sound BlasterX AE-5 does an amazing job of surpassing any onboard audio I have on hand by a large margin and making for a better overall experience for media, music and even gaming applications.
I look forward to the next audio device I get to review as this has been a very enlightening experience.
I must add as it is a feature, the inclusion of RGB support is nice for those who want/need it. I would like to see an option of this same card without it as I feel shaving some price and the feature could be a very compelling offering.
The price at 139.99 May be tough to swallow for some but imagine if you buiy your headset which even for gaming models can eclipse the $100.00 mark, wouldn't you want them to sound the best they can? With the Sound BlasterX AE-5 I can say you will get much more out of your audio than what I have seen on the motherboards tested.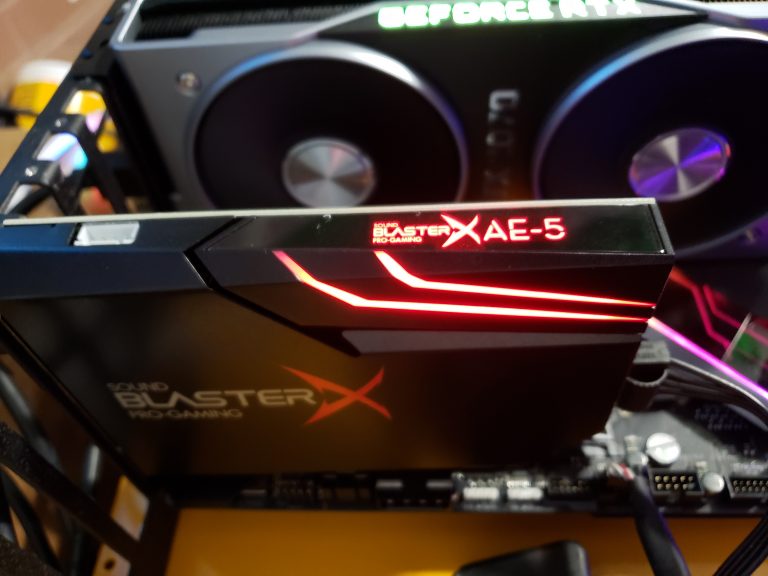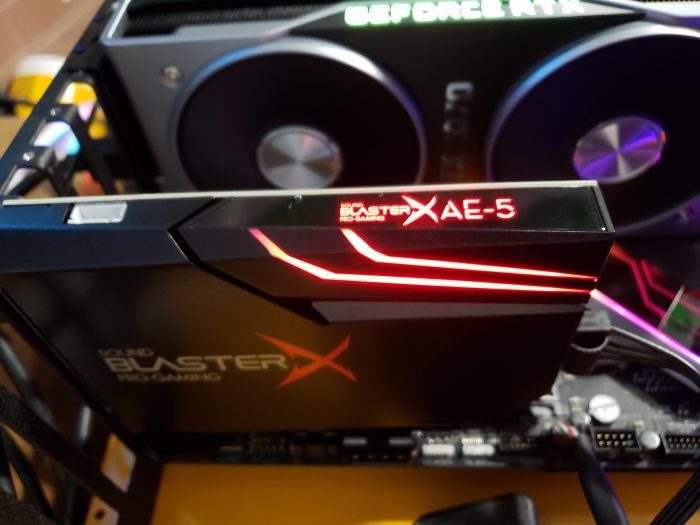 Pros
Cons

Excellent sound quality
Discrete AMPs per channel for Headphones
SABRE32 DAC
1Ω to 600Ω support
RGB support

Price could be prohibitive to some
Scout features are a bit gimmicky and not recommended