Power, Thermals and Noise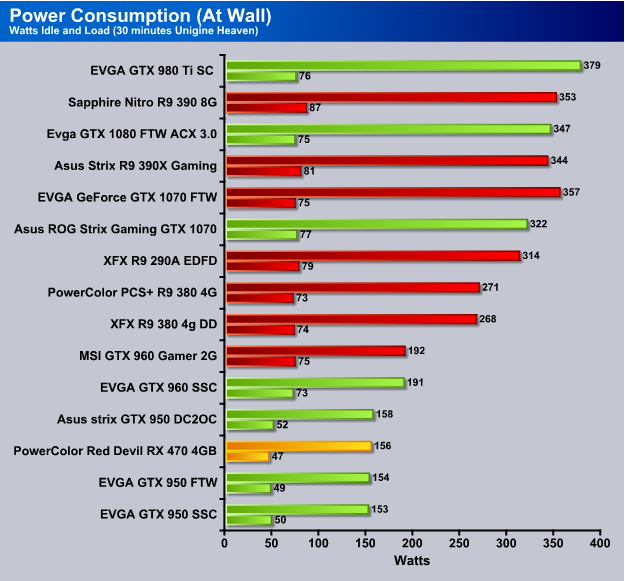 Power Consumption ran at (whole System) 47W idle and 156W under load with the CPU at stock speed. The PowerColor Red Devil RX 470 4GB merely sips at power consuming little more than a couple of 60W light bulbs.

Temperatures we let the rig Idle for 30 minutes then take the idle reading. For the Load Temp we ran MSI Kombuster for 10 minutes then took a reading.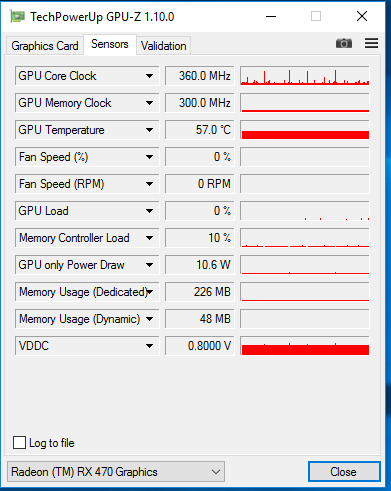 At an idle sitting for 30 minutes we got an entirely reasonable 57°C and the Split Blade III appears to be very effective.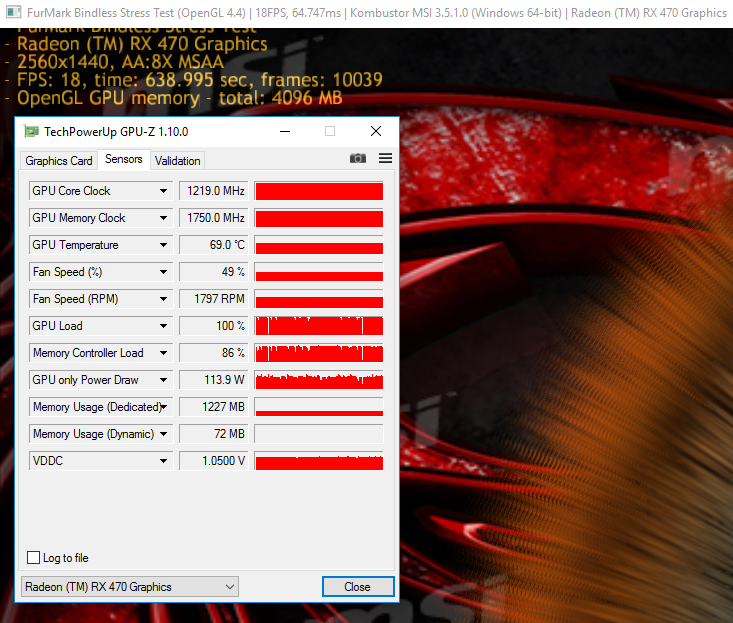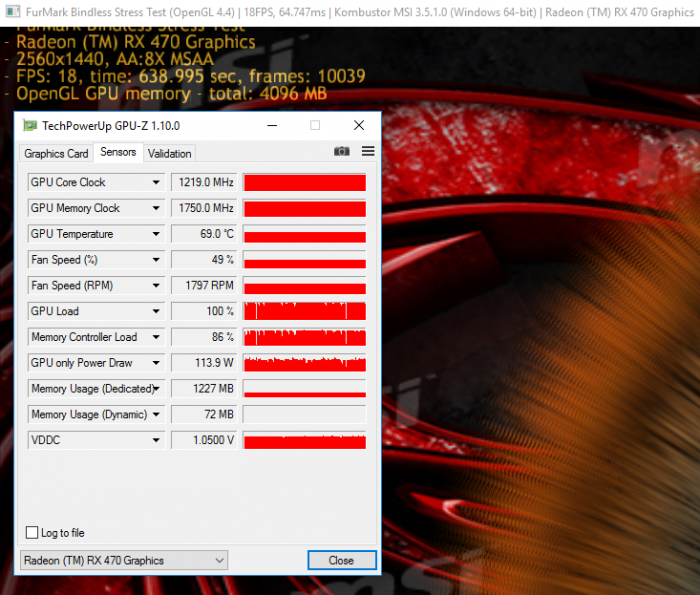 With the core running at 100% we got a 69°C after 10 minute and that's using auto fan so we have no problems with the cooling solution offered on the PowerColor Red Devil RX 470 4GB.

Noise wise the PowerColor Red Devil RX 470 4GB at full load using the Non-OC BIOS we got a reading of 40dBA which is fairly quiet in keeping with the BIOS's purpose of Silent Mode. In OC mode there wasn't much difference and it topped out at 43dBA which was audible but not into the annoying noisy range. OC Mode was a noticeable noise increase but we wouldn't kick the card out of our machine based on OC Mode Noise.