Introduction
Go Puck is a relatively new company that was founded back in 2013 with the mission to create a durable and rugged power bank for adventure seekers who demand a battery that can withstand shock and abuse. The company founder originally developed the technology that would go into the Go Puck because of his enthusiasm for motorsports. He designed the Braille Battery that is the current IndyCar Spec battery and has also developed batteries for the medical and aerospace market.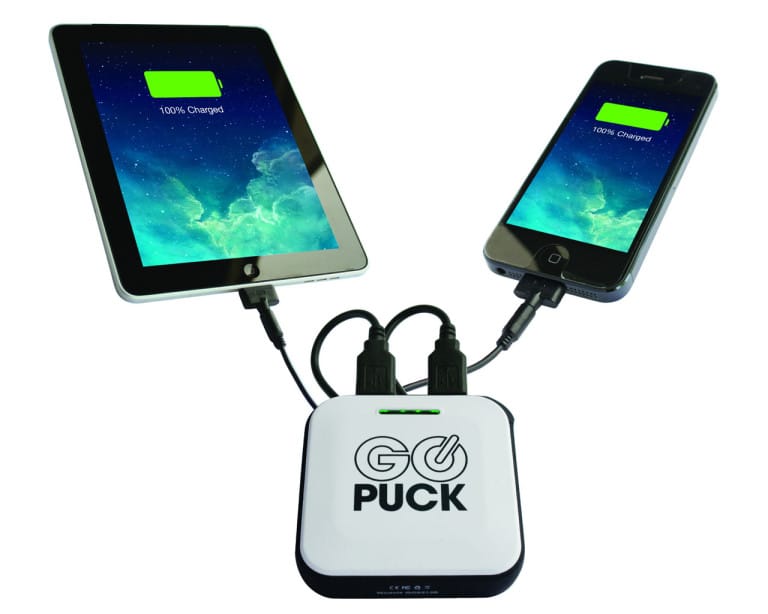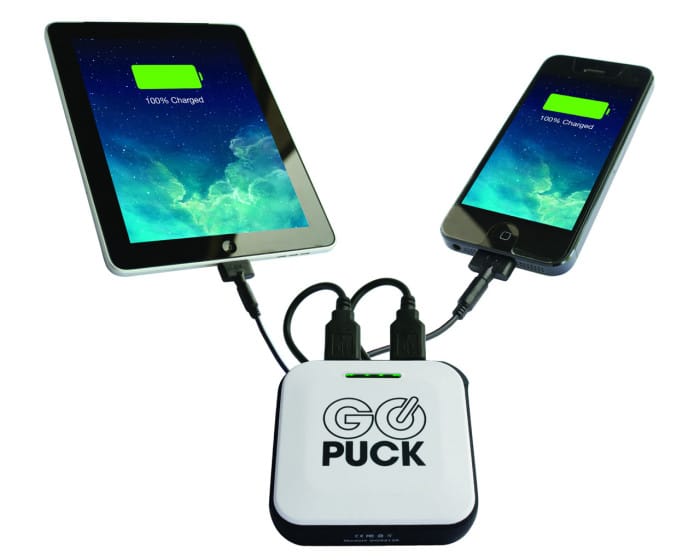 That brings us to 2013 when Blake Fuller created the Go Puck to serve the extreme sports market.  It can survive up to 50G of shock to be paired with your GoPro. These compact batteries are able to be mounted on a GoPro, camera mount, or belt strap. This way the users can keep a battery on them while they are doing extreme sports and keep their GoPro charged.
Go Puck 5x
The Go Puck 5x is a compact powerbank that measures a mere 3 x 3 x 1 inches and features dual 2-amp, rapid charging USB ports and a micro-USB charging port and features a 6600mAh/24.42Wh battery. It is designed for sports enthusiasts so that they have a portable battery they can take with them on their adventures to power their devices and GoPro cameras. It is designed to be worn or mounted with the mounts available.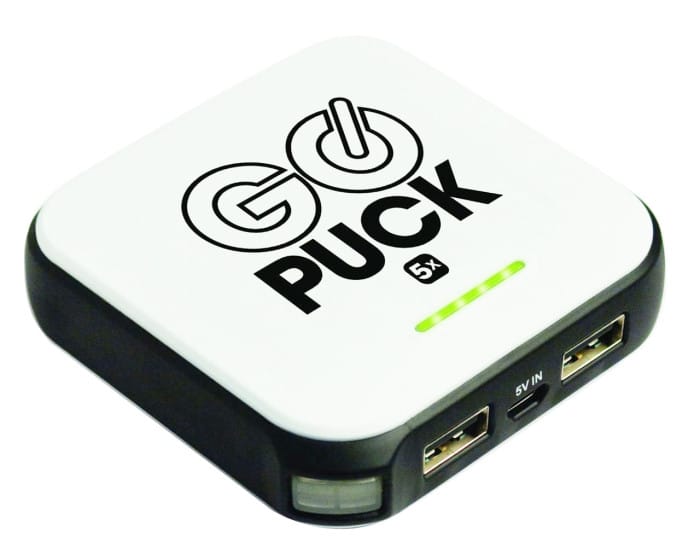 The top side of the Go Puck is snow white in color and proudly features the Go Puck logo in the center. It also has a thin clear window that has four green LEDs underneath it that indicate the battery status in 25% increments. On the bottom side we find the same pure snow white hard ABS plastic and it says wearable power and the Go Puck logo.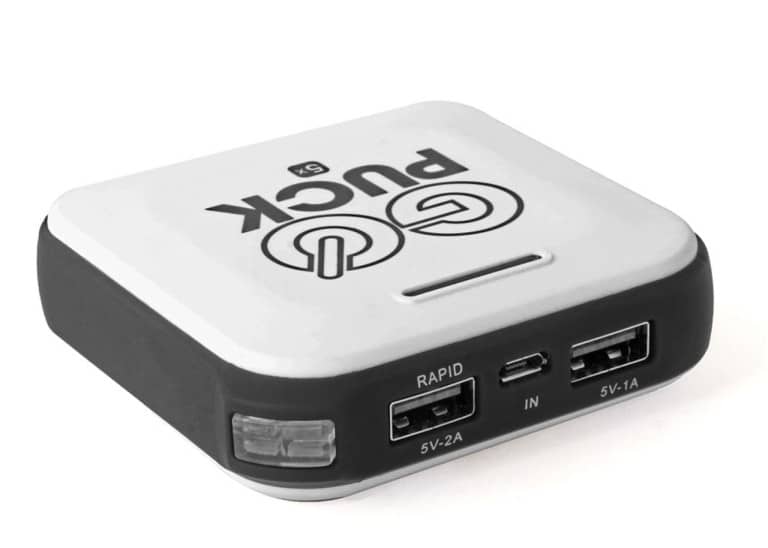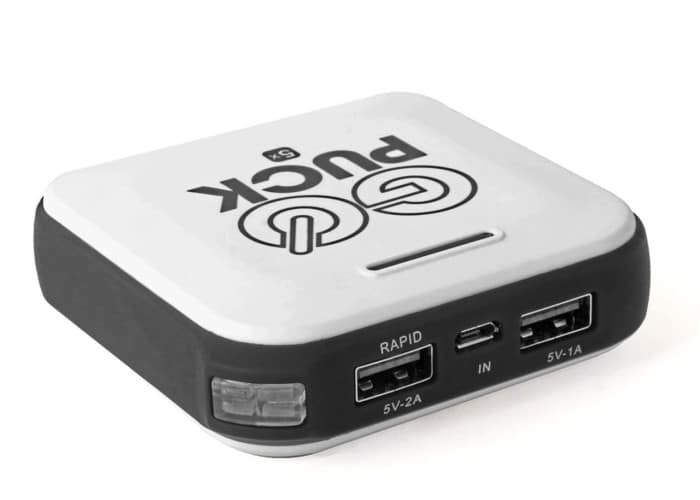 The sides are black ABS plastic and on one side we have the rapid 5V-2.1A port and a standard 5V-1A port, and between these ports is the micro-USB port for charging the Go Puck. On the other side it lists the model and battery information. We should also note that the entire product has a rubber grip feel to it that will prevent it from moving when it's clipped to a belt.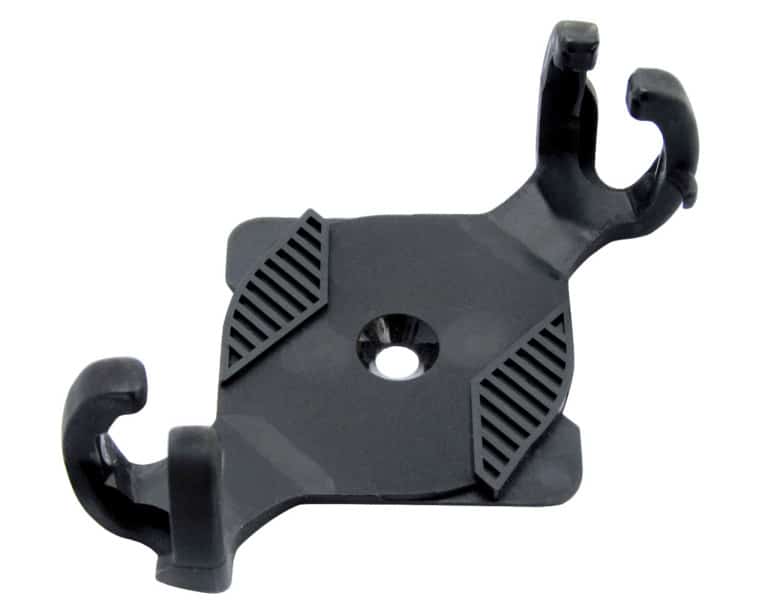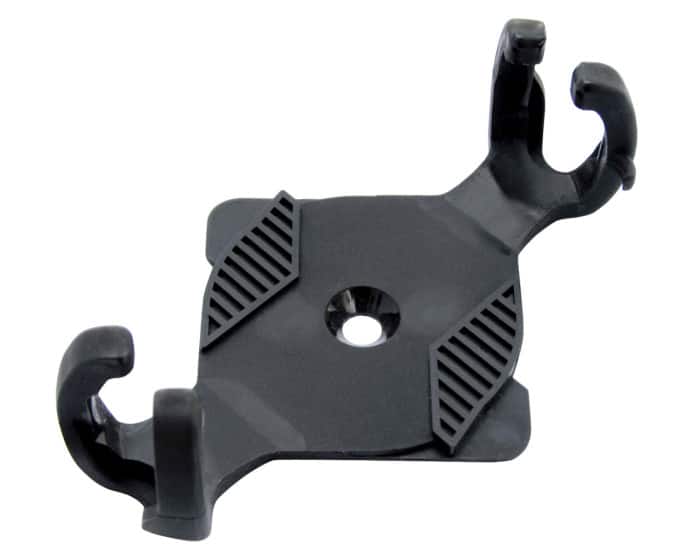 Not included, but also available, is the specially designed clip that allows you to mount the Go Puck to your GoPro or attach it to your belt or backpack strap. The bracket is designed to stay attached to the Go Puck and whatever it is attached to and can sustain 50G of force and 25 lbs of pulling force.