Introduction
Logitech is a broad and diverse company that was founded back in 1981 in Switzerland with the plan to revolutionize people's interaction with the digital world. They started with a simple innovation that most of us take for granted called the mouse, but at that time the mouse was a technological innovation that allowed users to easily interact with the new GUI interface of computers of the day. Since then Logitech has become a household name with products encompassing computer accessories, gaming, Internet communication, digital music and home entertainment remotes.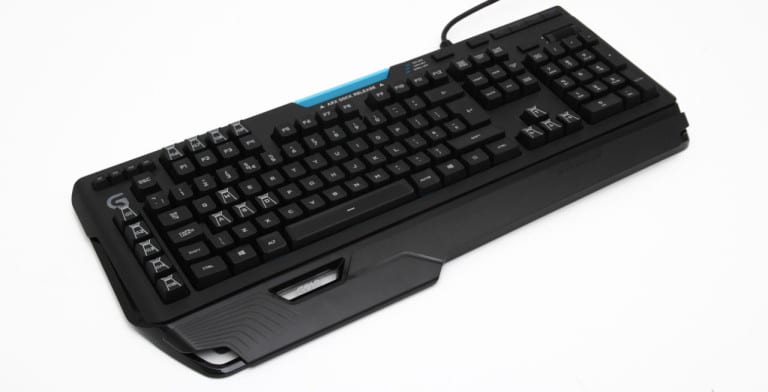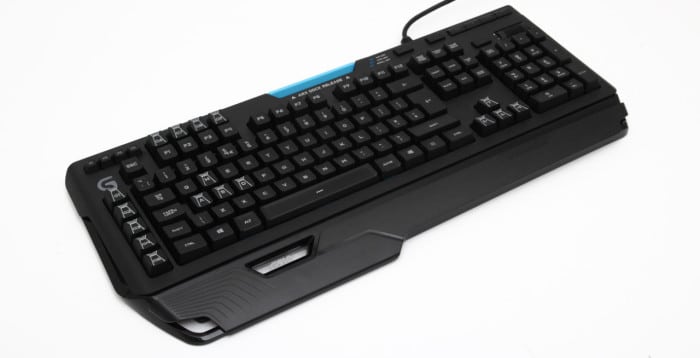 The product we will be reviewing here is part of their Gaming or G series; it is their amazing new G910 gaming keyboard with many new innovative features.  The first big feature is that this keyboard is designed around Logitech's new Romer-G Mechanical switches; the second major feature is the ARX control which allows users to use their Smartphone as a screen to display in game stats. Another major feature is the customizable RGB backlighting that is built into every switch/key.
Packaging and Contents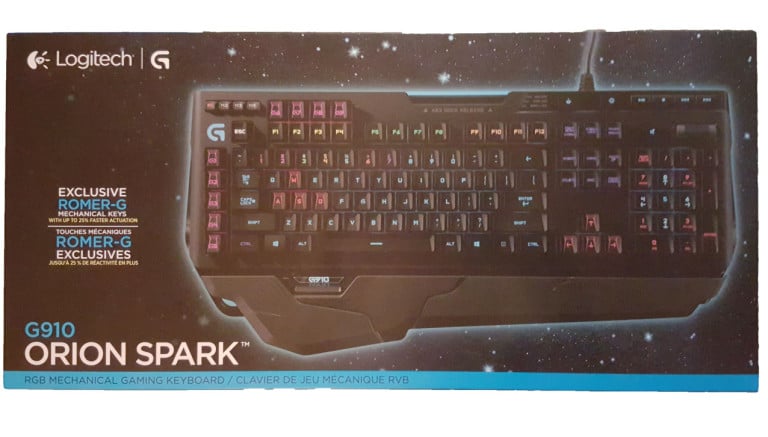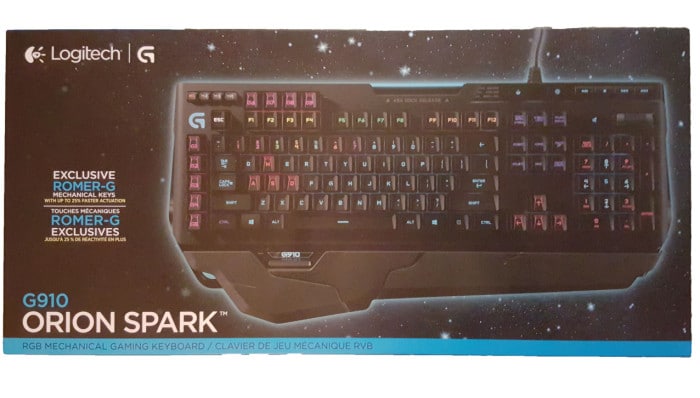 The packaging of the G910 is rather special and surprised even us. It is comprised of an outer sleeve that you will first see when you go to your local retailer. The front side talks about the New Romer-G Mechanical keys that are supposed to provide 25 percent faster actuation. The rear side features a partial X-ray view of the keyboard with a breakdown highlighting the key features for the G910 Orion Spark.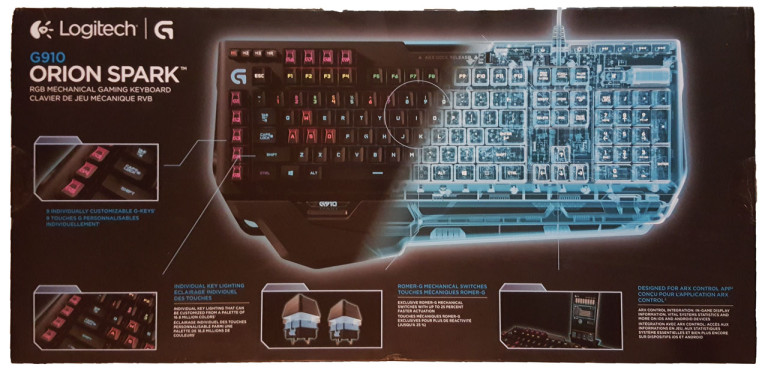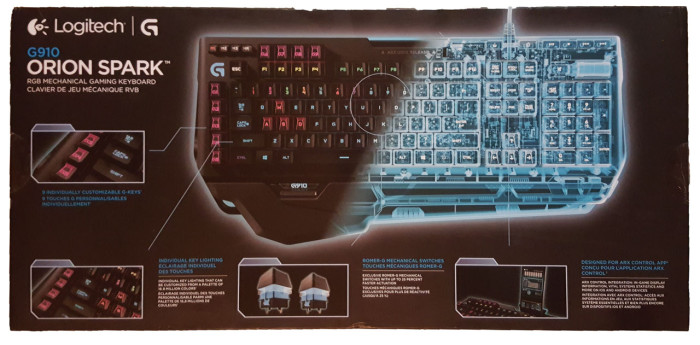 That other sides are finished in a teal color and have basic information like the contents of the box and the standard legal disclaimer.


Now the surprise is that when you pull the actual box from the sleeve, you will find a black heavy gauge cardboard box with a big turquoise Logitech G logo.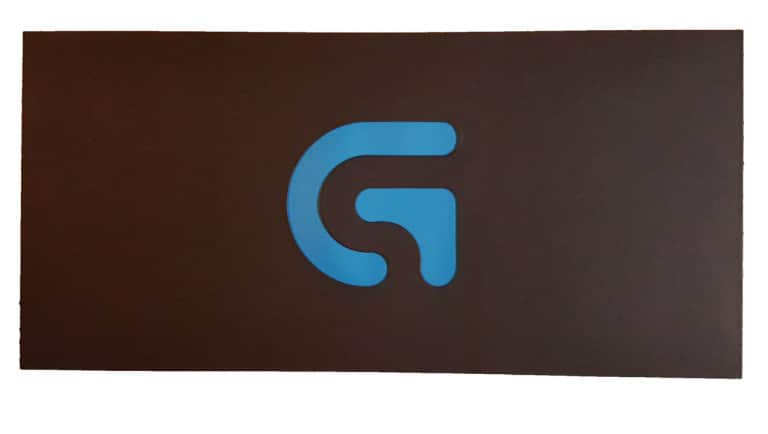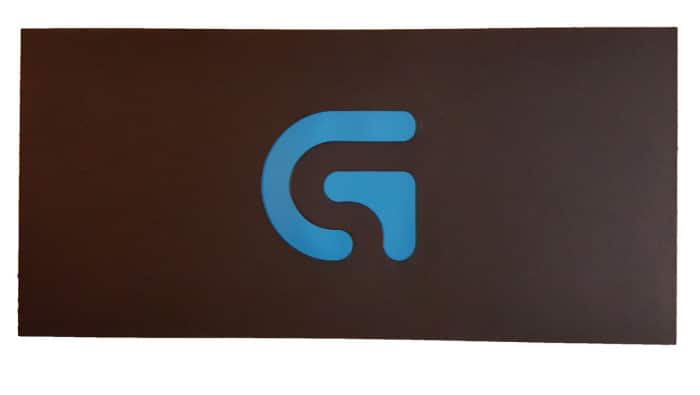 Inside of the box is the elegant G910 Orion Spark, two swappable palm rests and a user manual. An internet connection is required to download the Logitech gaming software.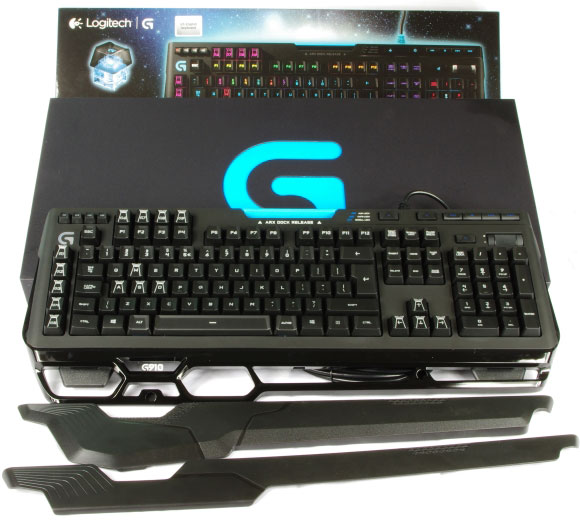 Features and Specifications
Exclusive Romer-G™  mechanical switches make Orion Spark™ key actuation up to 25 percent faster. Faster keys give you the edge in battles where every millisecond matters.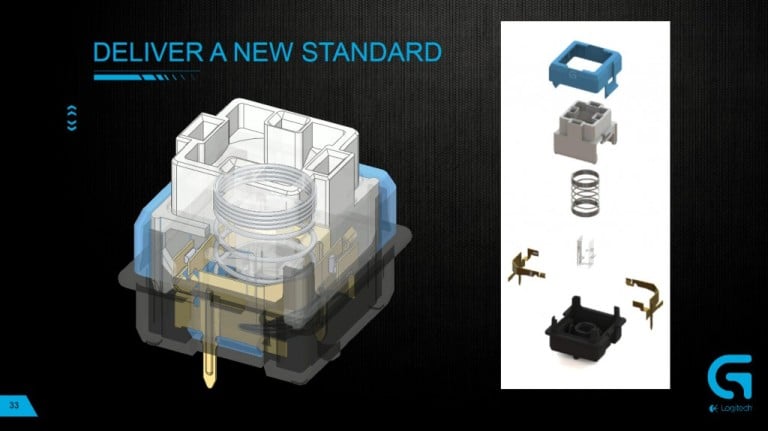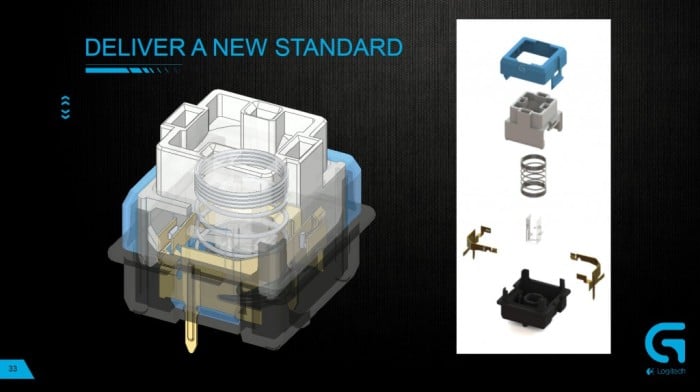 Intelligent RGB illumination: You can mark keys by color to keep track of typing and game commands. The keys feature customizable lighting from a palette of 16.8 million colors. Each key letter is entirely illuminated for a beautiful, evenly-lit glow.
ARX Control Integration: allowing you to use smartphone or tablet to display in-game info, vital system statistics and more. Arx Control app introduces second-screen capability and the keyboard's adjustable smart dock supports iOS® and Android™ devices for greater functionality.*
9 programmable buttons: you can customize the keyboard for your favorite games with 9 individually programmable G-keys. Orion Spark supports up to 27 commands across three profiles for maximum convenience. Logitech Gaming Software makes setting up commands easy.
Dedicated media controls: users can use the dedicated media controls to play, pause, and mute audio and video. The on-board roller bar adjusts the volume, or skips to the best scenes at the touch of a button
113 Key anti-ghosting: capable of registering inputs through even the most strenuous gaming sessions with anti-ghosting protection.
System Requirements
Windows® 8, Windows 8.1, Windows 7

Powered USB port

Internet connection and 100MB hard drive space

Package Contents

Keyboard

Large palm rest

Small palm rest

User documentation

Warranty Information
2-Year Limited Hardware Warranty
Physical specifications

Height: 19.9 in (505 mm)
Width: 9.6 in (243.5 mm) / 8.3 in (210 mm)
Depth: 1.4 in (35.5 mm)
Weight: 3.3 lb (1.5 kg)
Cable: 6 ft (1.8 m)
Key Switch Durability: 70 million