ASUSTOR has released the latest ASUSTOR Data Master (ADM_ 2.6 beta for all ASUSTOR NAS users. The latest firmware brings variety of enhanced core function and smoother ASUSTOR Portal multimedia applications. With the ADM 2.6, ASUSTOR has updated the ADM's GNU C library and Linux kernel which provide additional flexibility and compatibility for Apps along with increased system stability, performance and security.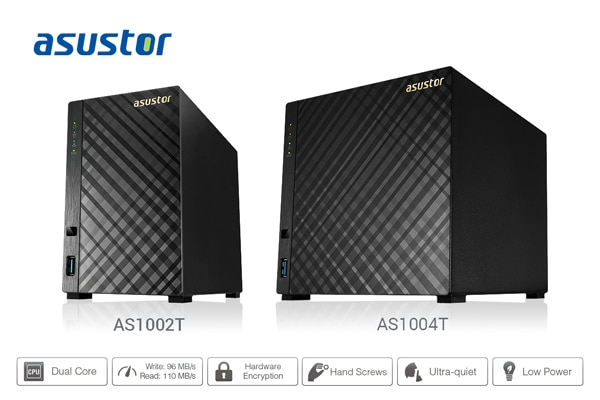 In addition, Hardware accelerated web browser, Chromium, is now integrated to the ASUSTOR Portal and it brings batch creation and import ADM accounts in *.txt and *.csv format. Also is included with the update is the iSCI LUN snapshots which allows the system to automatic to take snapshots at regular interval.
the biggest improvement would be the MyArchive where many new enhancement has been included:
All new MyArchive mechanism
Increased number of simultaneous configurable MyArchive hard disks from 2 to N-1. For example, on a 12-bay model you will be able to create 11 MyArchive disks.
Supports additional file system formats: Can format hard disks to EXT4, NTFS and HFS+ file systems, significantly expanding MyArchive disks' flexibility and availability. When no longer needed, removed MyArchive disks can be put into eSATA/USB external enclosures and be directly accessible via Windows or Apple Mac devices.
Can self-define tags for MyArchive disks providing for easy management and identification.
Secure automatic mounting: MyArchive disks can be configured to automatically mount on up to 20 trusted NAS devices
Secure encryption: Supports AES 256-bit encryption. Decrypt by password, electronic key or physical USB device.
Can be used in combination with high speed local backup function.
Save power: When accessing the data in a MyArchive disk, the other MyArchive disks can remain in hibernation.
Anyone with an ASUSTOR 31, 50, 51, 61, 62 and 7 series NAS can grab the latest beta firmware by going to the beta program site to download the firmware.