Conclusion

We spent a good deal of time testing and playing with the ASUS ROG Maximus VIII GENE Z170 board and its many features.   As the little brother of the Hero it shares similar features, except it loses one of its PCIe slots and is in a Micro ATX form factor. The board lacks a PLX chip, so if your primary goal is to use multiple graphics cards in Sli or CrossfireX we would advise looking for one with a PLX chip. However for a majority of users who will generally will only run a single card this is a viable option at the mid level price range, also you can still run a titan or dual GPU cards in x16. The ASUS Maximus VIII GENE Z170 falls in the mid range at 228.99 and is good board.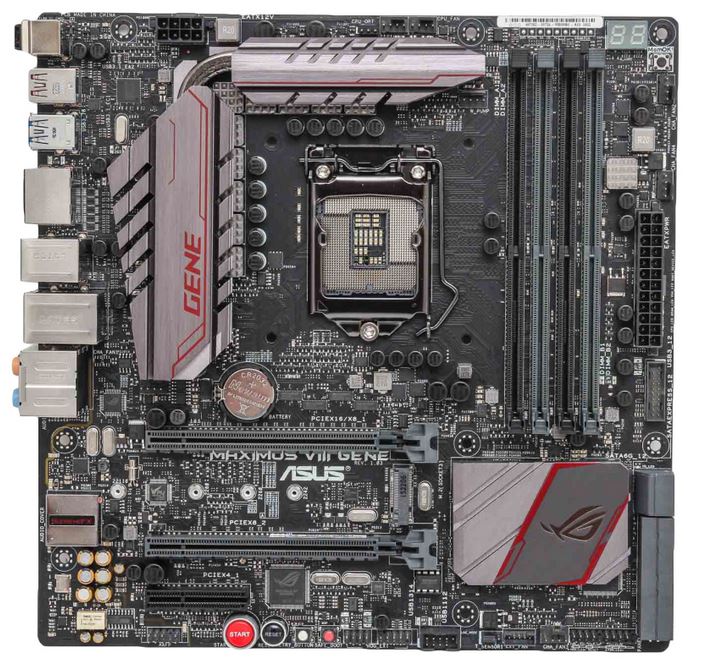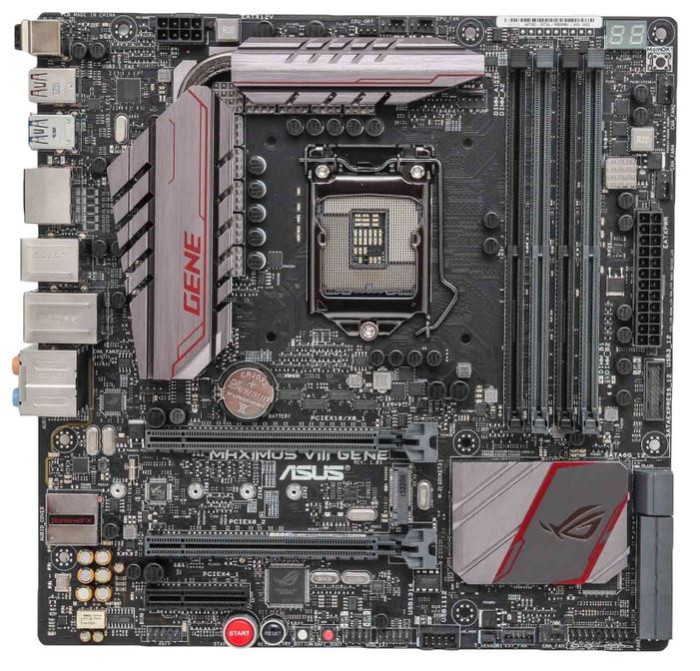 When we look at the ASUS Maximus VIII GENE Z170 board we see the ROG SupremeFX audio technology, giving it audiophile grade audio performance. Featuring the new USB 3.1 Type A and C, which is able to transfer data at up to 10 gigabits per second. The latest Intel Ethernet, electromagnetic shielding and SATA Express. The ASUS Maximus VIII Z170 also features a multitude of overclocking features within its wonderful UEFI BIOS and its incredible AI Suite III.
The ASUS ASUS Maximus VIII GENE Z170 is packed full of features and software designed for gamers and enthusiasts alike. They even went out of their way to partner with Kaspersky anti-virus and Daemon Pro tools, both of these are good for 1 year. While this board featured many of the same features of the Hero board we reviewed earlier it is in a slightly smaller form factor that will be right at home in a smaller case with its ominous red LED's. However one thing that we feel really holds this back in this day and age is the lack of onboard Wi-Fi or the addition of USB Wi-Fi stick. Overall though we were impressed with the ASUS Maximus VIII GENE board and at 228.99 we would recommend it to anyone looking for a Micro-ATX board or just a rock solid gaming board with rock solid overclocking features and ability.