Final Thoughts & Conclusion
The CoolerMaster V850 is a welcome breath of fresh air from Mini Watt Monster nirvana! With voltage regulation in the 1% variance range this is one of the tightest

regulation PSU's we've seen in a long time. Will a fully modular design and partnering with Seasonic to deliver a highly reliable PSU that's in the sweet spot for voltage. Many machines simply don't need 1000W or larger but the owner wants a little head room for SLI or Xfire and some overclocking which puts the CoolerMaster V850 in the right Wattage,
Mid level enthusiasts wanting some overhead from a well manufactured and voltage regulated PSU need to take a serious look at the CoolerMaster V850 with its less than 1% variance from nominal voltage.
Just an Editorial note here, the CoolerMaster V850 80 Plus Gold deserves a Golden Bear Award in every category but price and the price is what kept it from Gold but the Gold Quality is there.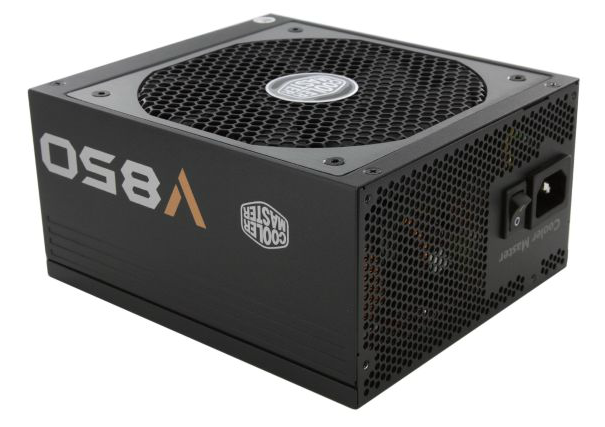 The sleek look with a black matte finish fades this Mini Watt Monster into the background and lets your components take the lead while providing excellent voltage regulation at slightly above a 90% efficiency. The one downside is of course the price and at $179 there's a lot of power supplies from high quality name bard manufacturers that cost less. You will pay a bit of a premium for an ultra high quality Power Supply but you get a 5 year warranty and the peace of mind knowing your valuable components are safe while the CoolerMaster V850 quietly purrs away. It's a hard choice to break $179 out of the wallet but you do get tight voltage regulation and a 5 year warranty and considering the cost of high quality components your PSU is an investment in the longevity of your gaming Shrine or Workstation.