AS SSD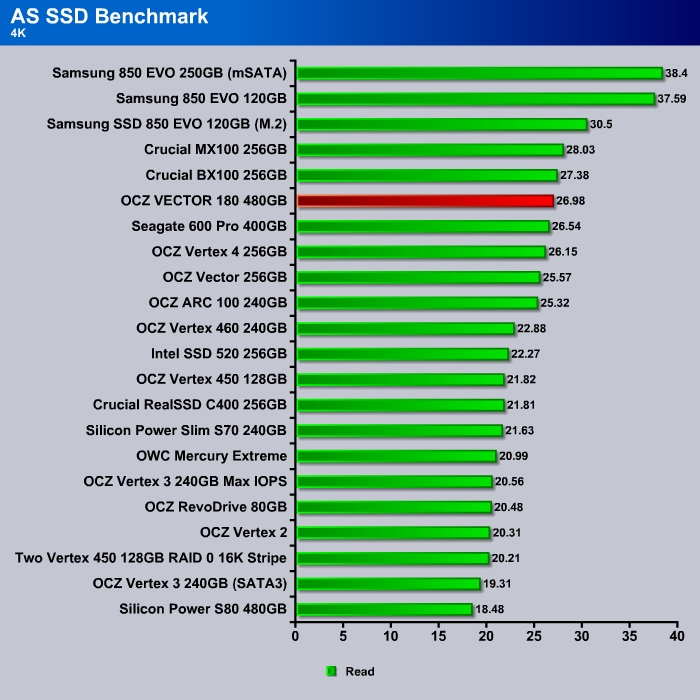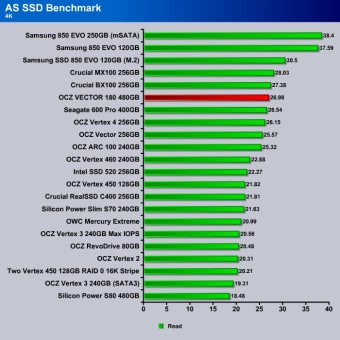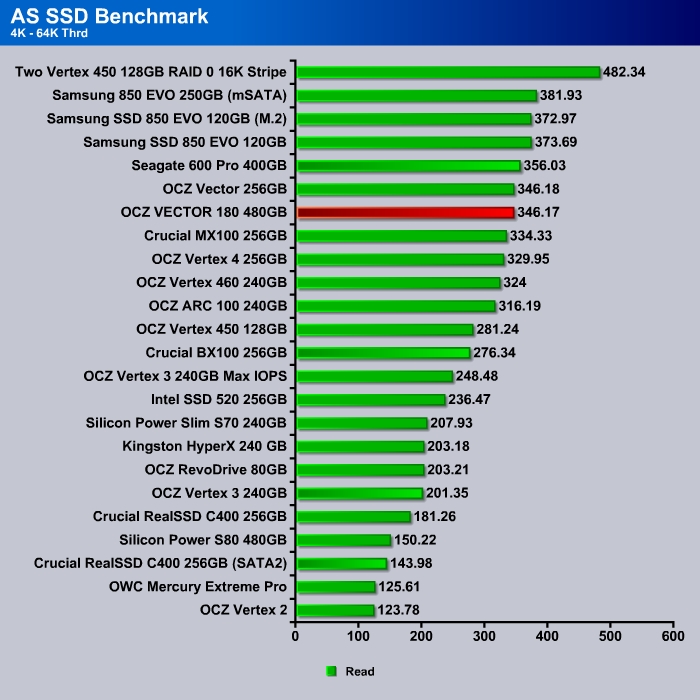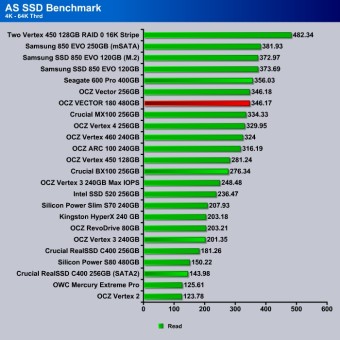 The Vector 180 performs pretty much what we expected with other Barefoot 3 based drives. It is unfortunately slower than the Samsung 850 EVO.
Random write is decent but again is trailing behind the competitor. However, the drive is doing very well at higher threads.
The sequential read is quite good for the Vecotr 180. It is slightly slower than the 850 EVO and the Crucial BX100, however.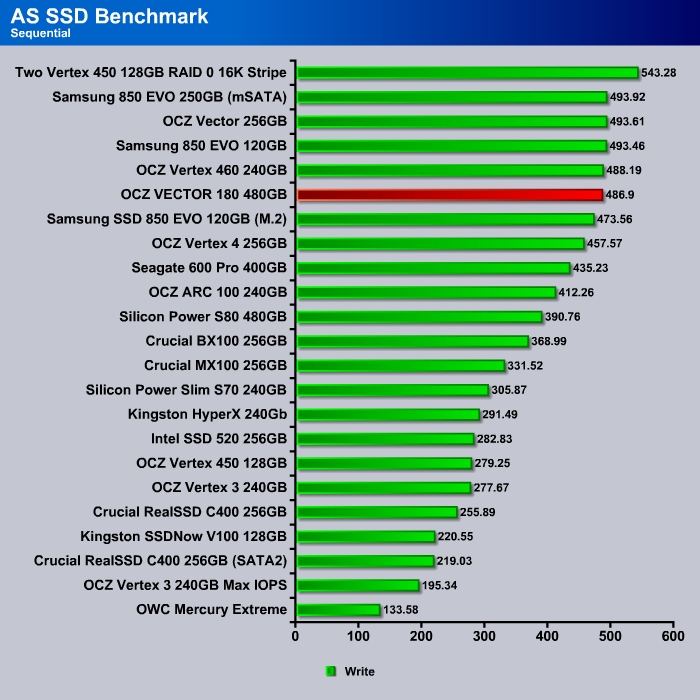 Similarly, sequential write for the Vector 180 is decent but just a tad slower than the competitor.
Crystal DiskMark
Crystal Disk Mark result is similar to what we have seen so far. The drive's random read is in the middle of the pack.
Same thing goes with the sequential write.
So are the sequential read and write.
PCMark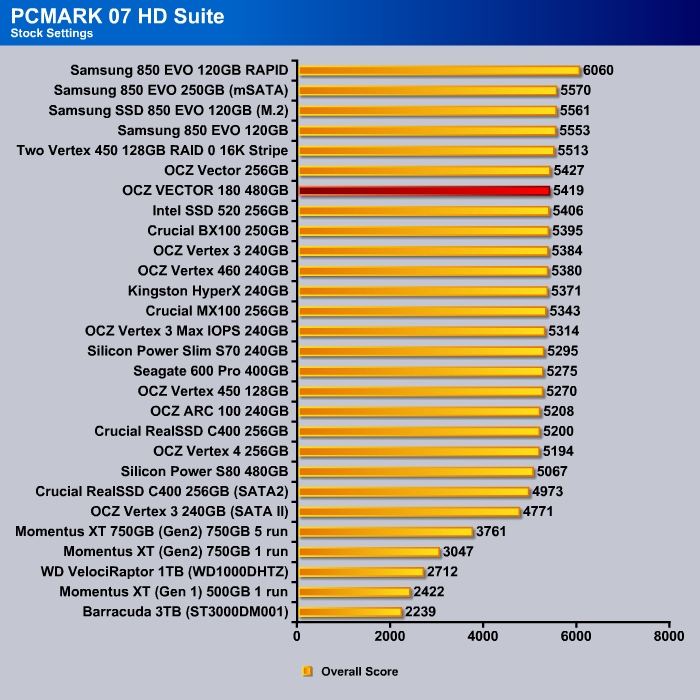 Putting everything together we can see the Vector 180 scored 5419 points in the PCMark7.  It is good score but a tad lower than even the older Vector drive and is definitely lower than the Samsung 850 EVO.