Closer Look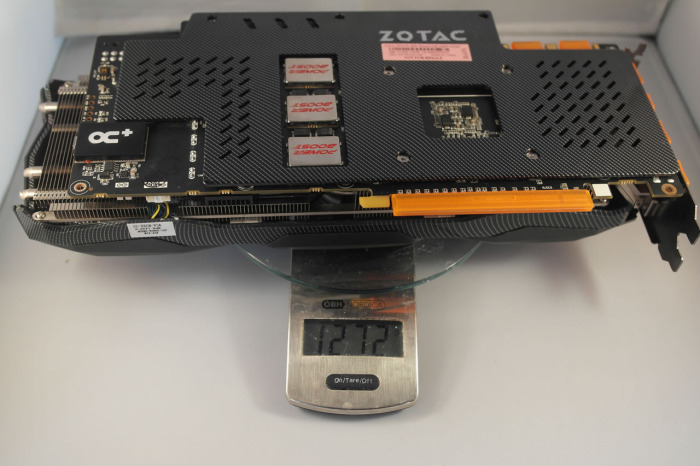 The Zotac GTX 970 AMP! Extreme Edition is a heavy card! It weights in at around 1.3 Kg so be prepared to have it properly fastened.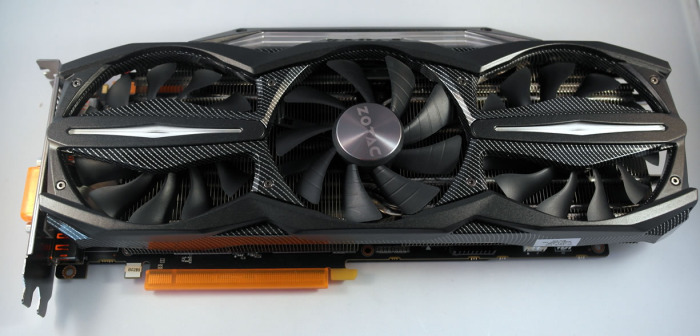 It also is a big card with its 3 fans. It is good-looking though with its fake carbon fiber look. As you can see the outer fan blades differ from the fan in the middle. The idea is that each fan directs the air to various parts of the thermal plate.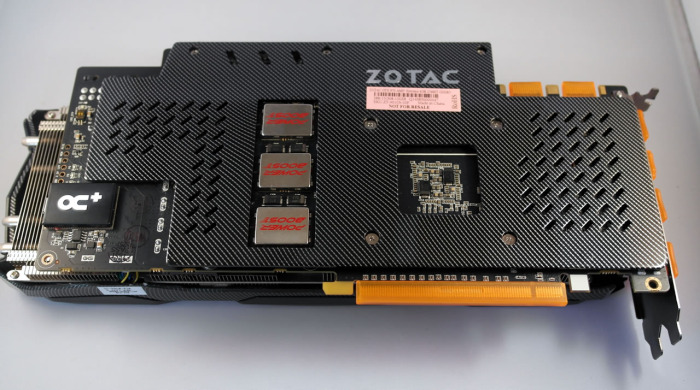 As we flip the card over we find even more fake carbon fiber look on the big back plate that helps the airflow.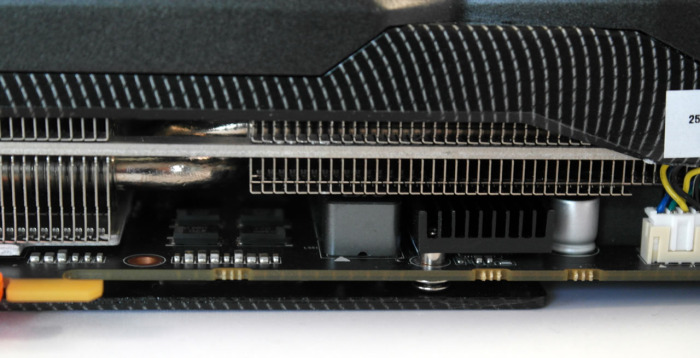 Here you get a better look how the various thermal plates and aluminium fins work together to keep the card cool.
At the back of the card we find the OC+-power regulation controller. There is a small mikro-USB-connector here that can be used to hook the card up to a USB-slot on the computer. This way the FireStorm-software can control the controller.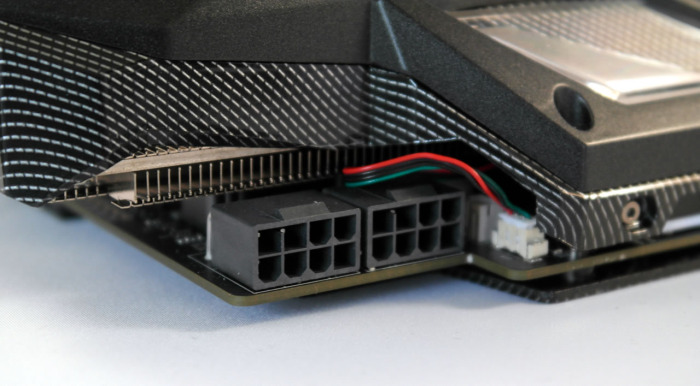 The card is powered by two 8-pin PCI Express-power connectors.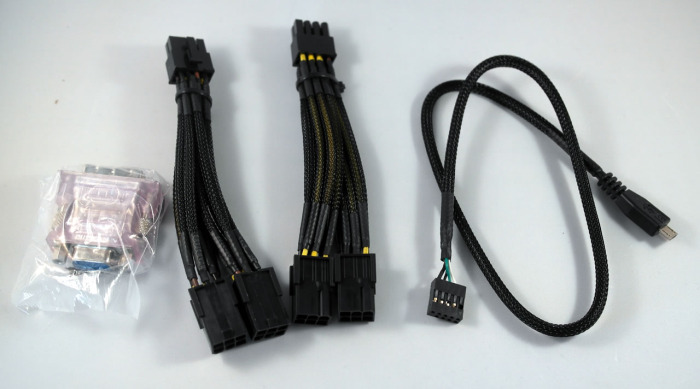 We are used to get Molex-to-PCI Express Power power adapters but here we instead get 2x two 6-pin to one 8-pin PCI-Express power connector adapters. We also get a DVI to VGA adapter and a micro-USB to USB-on-the-motherboard cable.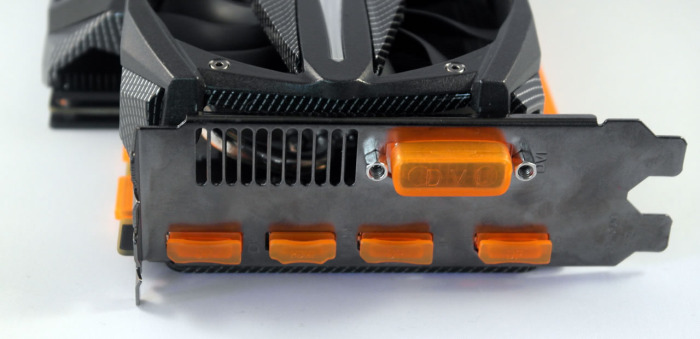 The card has one DVI-D, one HDMI (4K @ 60 Hz) and three (!) DisplayPort  (4K @ 60 Hz)-ports.
Review Overview
Performance - 9
Value - 10
Quality - 9
Features - 9.5
Innovation - 9.5
9.4
The Zotac GTX 970 AMP! Extreme Edition offers a lot of value with excellent performance and great features, all for a relatively low price.