With the SSDs saturating the SATA III bandwidth, we are starting to see companies releasing drives that offers excellent price per gigabyte ratio in order to attract more sales. OCZ has entered the market of value SSD with the latest ARC 100 drive that pair the existing Indilinx Barefoot III M 10 controller with the Toshiba A19nm flash.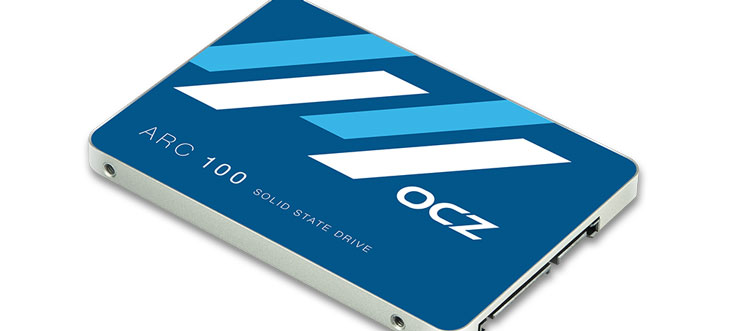 The ARC 100 SSDs focuses on mixed-workload speed performance where it has a rated sequential bandwidth up to 490MB/s, and up to 80,000 4K random write IOPS. Compare this to the Vector 150 that OCZ launched earlier this year, we can the ARC 100 is rated at slightly slower speed but the drive is retailed at cheaper price with 0.50 center per gigabyte. Beside the slight lower performance, what you gives up is the 3.5" drive adapter and the cloning software that often comes with OCZ SSDs. In addition, the warranty on the drive has been reduced to 3 years as oppose to 5.
Despite the reduction in the warranty length, OCZ has launched a new "Shield Plus" warranty where the company no longer requires proofs of purchase when comes to warranty claim. Customer simply has to provide the serial number of the drive for support. And in the event that the drive needs to be replaced, OCZ also provides advanced cross-shipping where a replacement drive will be shipped first to the customer along with a pre-paid return label. Customer then package the defective and use the pre-paid label to return the drive after he/she has received the replacement unit. This is a very nice touch as you would have the least amount of downtime and the whole process is as hassle free as it can be. The program is currently available for North American and EMEA with additional region support in the future.
The ARC 100 Series will be available in 120GB, 240GB, and 480GB capacities, with a sub-7mm height alloy housing to support today's thinner form factor notebooks.
Source: OCZ