Over the years mobile gaming has evolved, from the large dubiously heavy handheld devices that could be used more as a hammer than a communication device. Then fast forward a few years to the era of the near-invincible Nokia and other strange phone sub-species, like the side-kick, palm pilot and even the old Motorola flip out.
Now we have the mainstream phones of the Androids and IOS, two tech giants that have become the best thing to happen to gaming since wireless controllers. A new generation of smartphones that can provide new games on a graphical par with the consoles of yesteryear.
It's truly phenomenal how the game development cycle in mobiles has exploded in the last ten years. No longer do we play just play Snake or Tetris, instead now games like Dead Trigger, Angry Birds and even the occasional bingo game. These recent advancements have had such an impact that according to industry professionals, mobile gaming is set to dominate the gaming market.
So with that in mind, here are some of our top mobile gaming hardware devices, to help you get your game on.
There are a variety of different types of hardware support available for mobile gaming.
These can range anywhere from stands with wired controllers plugged into them, joysticks that you can stick straight onto the screen or console size wireless controllers.
The wireless type tend to be the preferred choice for many as they can add the usual extra bit of dexterity to your game controls, without the clutter of additional bits of large plastic jutting out at odd angles.

The Impulse controller for example, may look like your typical external phone controller but it has two unique features.
First it's small and compact enough to fit in your pocket so you can easily carry it around to be whipped out at boring moments later. The second feature is that it binds and finds your keys.
By attaching your keys to the controller you are essentially creating a homing beacon for your keys should you lose them. To find them again, just press the Locate button on your phone and you'll be able to find your keys within a matter of minutes. For only £28, this is a must-buy for any mobile game enthusiast.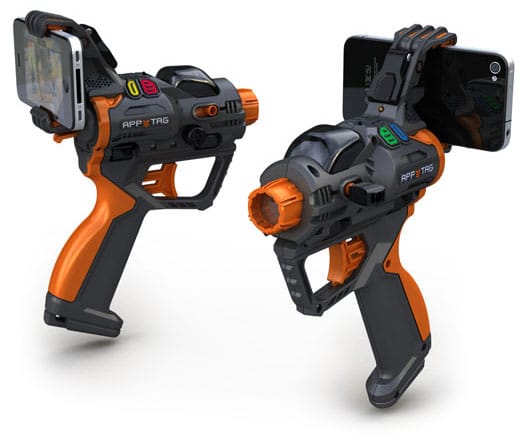 Next up is the Laser AppTag.
This is actually as awesome as it initially sounds, this incredibly entertaining game involves players strapping their smartphones into a hand held laser gun and duking it out wherever they are.
 Best of all the game comes with a variety of additional features. From armour, medical kits, weapons and ammo packs ready for you and your friends to rage your own personal war. For only £43, you would have to be crazy to not immediately want to try this.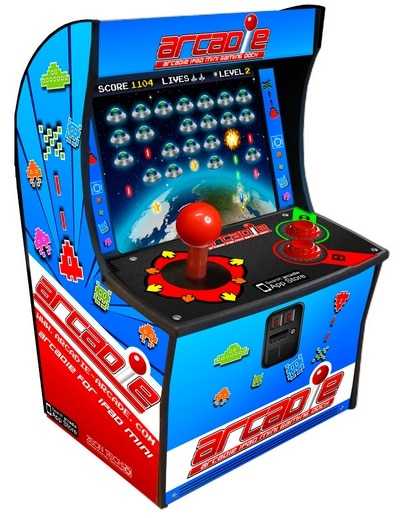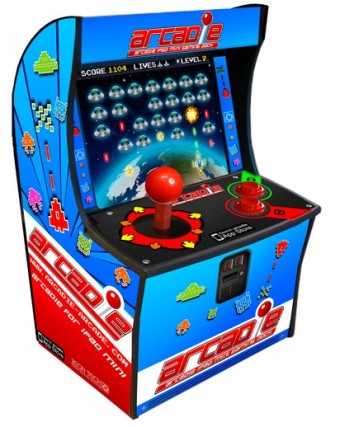 Finally, for anyone who want's that added aesthetic touch and to really show off their gaming habits, there's the Arcadie.
 An adorable small mini arcade cabinet that's specifically been designed to house the Iphone 4. Its tiny tactile joystick box contains famous titles such as Blasteroids, Ping, Stacker and a whole host of other iconic titles.
Running off your iphone battery, this cute cabinet is only £18 an absolute bargain for some arcade nostalgia.
Not necessarily on the market but in development, some at home DIY boffins have spent time crafting their own joystick controlled tilting contraptions for motion controlled mobile gaming.
Although there aren't any on the market, in all likelihood this is going to be a huge step forward for the industry should someone eventually patent it.
Overall, Mobile gaming has come in leaps and bounds in recent years. There has been huge improvements in software and the continual development of hardware to work around the initial touchscreen gripes means the mobile industry is set to reach new highs.
To learn more about mobile gaming or mobile bingo, visit www.bingoonmobile.co.uk.