It is starting to be a common sight that companies are starting to branch out from their regular type of products. Corsair for example started as a vendor mainly for memory but today have both cases and other gaming gear. Bitfenix used to be a mainly case-company and this does some amazing nice cases (including the Phenom M we recently reviewed). They too however have branched out and today we are reviewing the newest product from them: the Bitfenix Flo headset. This is a stereo headset that works both for the PC as well as for mobile products.
SPECIFICATIONS
| | |
| --- | --- |
| Materials | Steel, Plastic, SofTouch™ Surface Treatment, SoftFeel™ Earcups |
| Colors | Midnight Black, Arctic White, Fire Red, Cobalt Blue |
| Acoustic Design | Dynamic, Closed-back |
| Driver | 16µ, Neodymium magnet, Φ40mm |
| Sensitivity | 96db /1mW |
| Frequency Response | 20hz-20khz |
| Rated Impedance | 68 Ω |
| Earpads | SoftFeel™ |
| Headband Pressure | Approximately 5N |
| Cables | 1m Straight Cable With Remote, 1m Straight Mobile Audio Cable, 2m Straight Cable With Headphone / Microphone Plugs |
| Connector | Gold-plated Φ3.5mm stereo mini-plug with aluminum sheath |
| Net Weight | 200g |
This really is a no-frills headset that aims to offer us a good headset at a low price (around $69). It uses the same SofTouch coating as many of their cases making sure it should not get tons of fingerprint smudges on it. 
CLOSER LOOK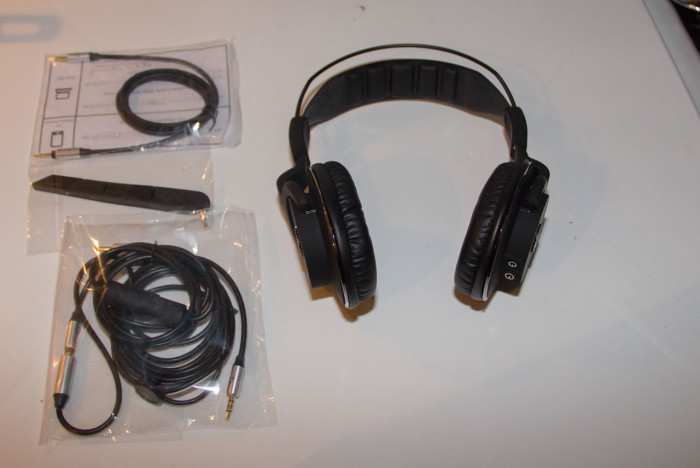 When we open the box we find the following items:
The headset
A microphone
Various cables to be used on the PC and a mobile/tablet.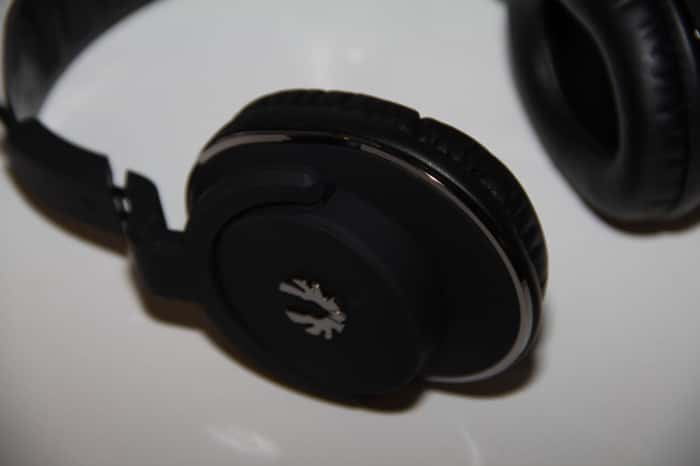 Contrary to a lot of other PC-headsets the Flo-headset have pretty slim ear cups. Each of them have a leather-like cushion to the ears.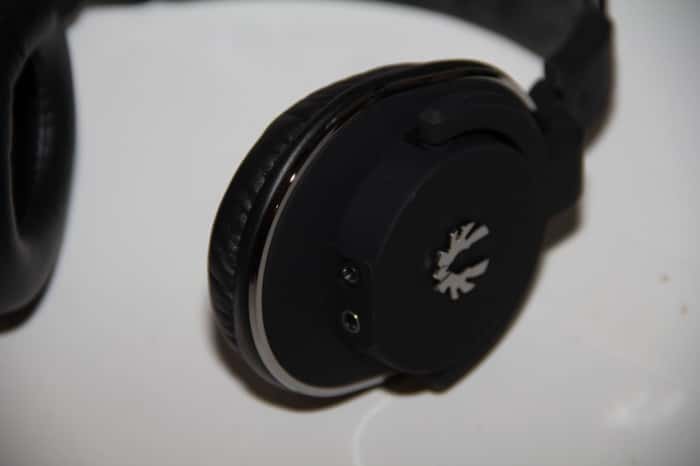 On the right side of the headphones we find two connectors for the audio cable and the microphone.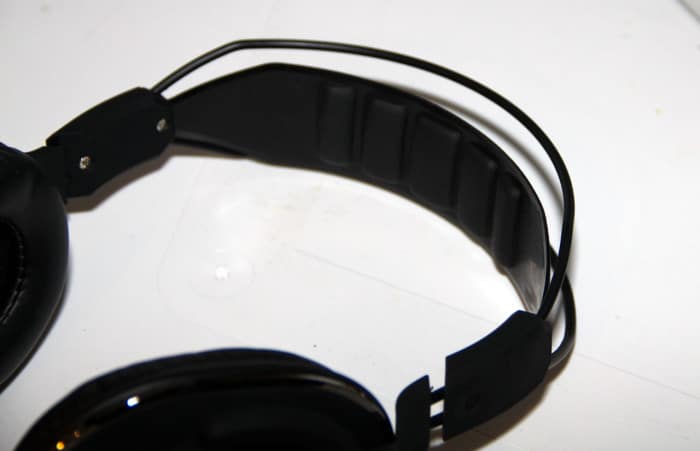 The headphones are pretty small and there is not that much of a flexibility to make the fit a big head better. On the top we find a bit of padding which works pretty well.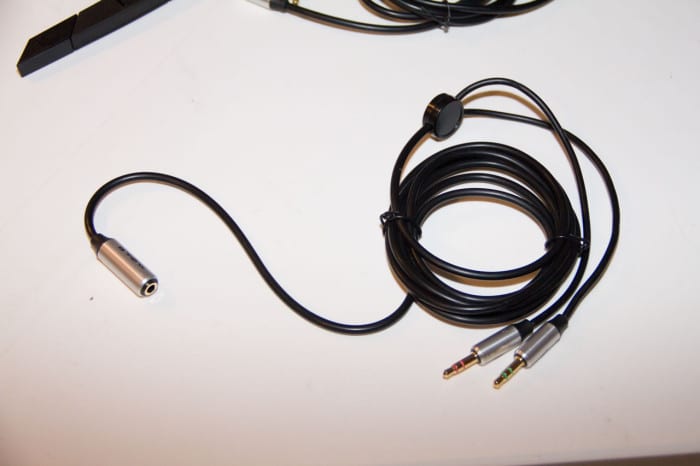 This piece of cable is 2 meters long and ends with two 3.5″-connectors for audio and microphone.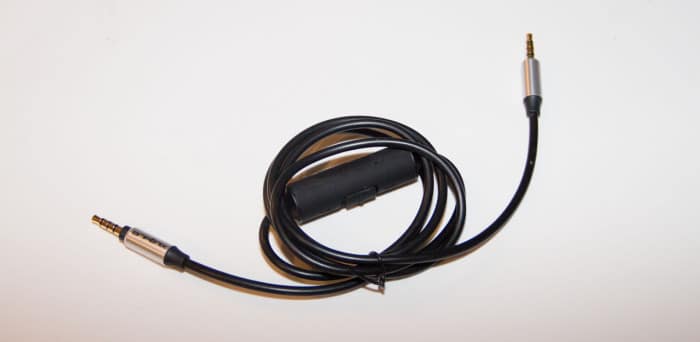 This is the cable you usually hook up to the headphones. It is 1 meter long (which means a total length of 3 meters together with the other cable) and it has a volume rocker on it that allows us to change the volume.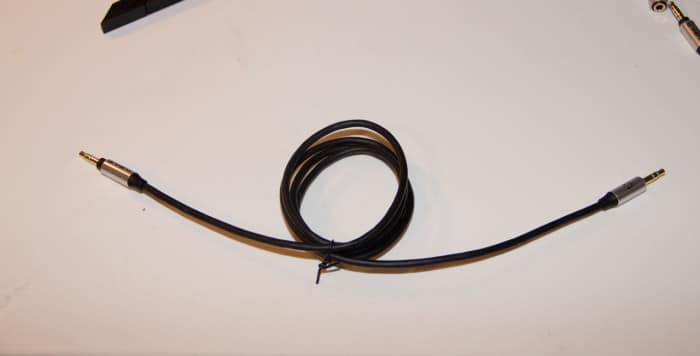 If you want to use the headphones with a mobile device instead you can use this piece of cable instead of the one with 2 connectors at the end.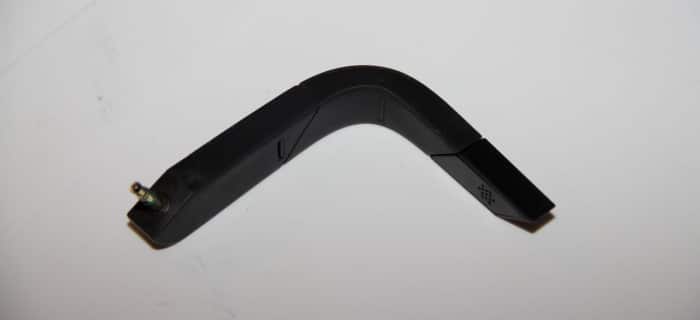 The microphone is detachable and can be bent in various angles to fit better. It offers good noice canceling. 
PERFORMANCE
We used the headphones over the course of a few weeks in everything from gaming (BF4, Warthunder etc.), watching movies, chatting with friends and relatives and listening to music. 
The performance of these headphones is not phenomenal but it is good and in some cases very good. The bass of the headphones is good while the high-end can feel a bit weak. Overall though we did not have any big complaints with the sound. There is a lot of noise leaking though so do not expect being able to have these on and play at high volumes without disturbing others. 
Talking to people using the microphone has worked fine without the other person have any complaints. 
Just as important as the sound quality is how well these headphones sit on the head. If they are uncomfortable and you have to stop using them after a few hours it doesn't matter how good the sound quality is. Luckily they sit just fine even on my larger head. I did not get any head-ache or felt annoyed which can happen with other headphones. 
Conclusion
Bitfenix has entered a field that is full of similar priced competitors and products. It feels like every company today needs gaming headphones. This really is no-frills headphones that work well and offer decent value for the money (around $69). The competition is fierce though so it definitely is worth looking around and comparing (and testing so they fit your head). 
Review Overview
Quality - 7.5
Performance - 7
Features - 7
Value - 7
7.1
The Bitfenix Flo is a pair of no-frills headphones that work well and offer decent value for the money. The sound quality is good and they sit relatively well on the head.