If you have the need to transcode a large volume of high definition contents, you must check out the Leadtek's Winfast PxVC1100. It uses Toshiba's SpursEngine to assist high definition transcoding and also enhances the video images. We put it against a Core 2 Quad processor running at 3.0GHz and NVIDIA's GeForce GTX 280 with Badaboom. Who comes to the top in terms of transcoding speed and image quality? Check it out.
INTRODUCTION
Multimedia encoding seems to be the rage of in the computer industry. This is partly due to a heavy push by NVIDIA with their GPU accelerated HD encoding. In addition, the widespread of digital contents in all cell phones, digital cameras, digital camcorders, MP3 players, and MP4 players mean that there is a great demand in transcoding one digital media format to other.
Back in 2000, Sony, Toshiba, and IBM formed an alliance called STI to design and manufacture a processor. The collaboration of the three giants in the computer industry is the result of the Cell processor that combines a general-purpose Power Architecture core with streamlines co-processing elements that accelerates multimedia and vector processing application. The most widely recognized Cell processor based application would be the Sony's PlayStation 3 game console.
Cell processor is designed in a way that it is flexible. IBM takes the Cell architecture and incorporate it into servers due to its strong performance in the floating point calculation and the processor's emphasizes of bandwidth over latency and power efficiency. Toshiba, on the other hand, takes the Cell processor and incorporates it into HDTV and multi-media environment. The result is the SpursEngine SE1000 stream processor the company has released recently.
Toshiba has a big plan with the SpursEngine as it will be incorporated into various hardware from laptops, desktop add-on cards, digital cameras, and digital camcorders. It is also possible to use the processor in an environment that requires large-volume HD image processing, and hand/face gesture recognition. In fact, Toshiba Notebook PC and Qosmio G50 haves already included such technology.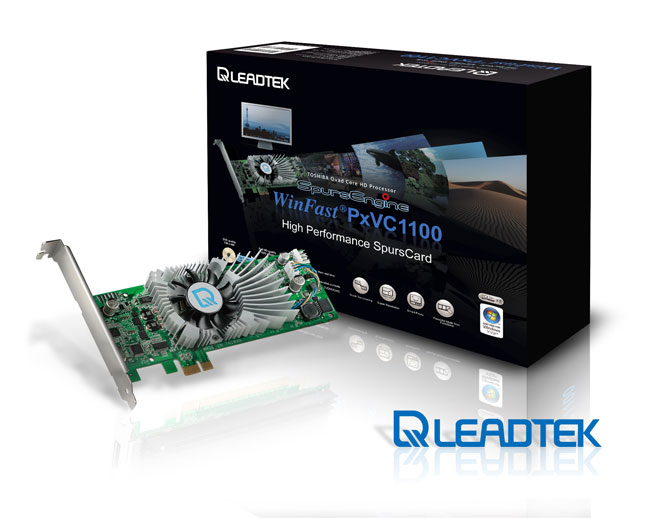 Our review sample Leadtek WinFast PxVC1100 is one of the first desktop add-on cards that takes the Toshiba's SpursEngine's power for digital video encoding to the next level.
Leadtek
Founded in 1986, Leadtek is doing something slightly different than other manufacturers.  Their company has invested tremendous resource in research and development.  In fact, they state that "Research and development has been the heart and soul of Leadtek corporate policy and vision from the start. Credence to this is born out in the fact that annually 30% of the employees are engaged in, and 5% of the revenue is invested in, R&D."
Furthermore, the company focuses on their customers and provides high quality products with added value:
"Innovation and Quality " are all and intrinsic part of our corporate policy. We have never failed to stress the importance of strong R&D capabilities if we are to continue to make high quality products with added value.
By doing so, our products will not only go on winning favorable reviews in the professional media and at exhibitions around the world but the respect and loyalty of the market.
For Leadtek, our customers really do come first and their satisfaction is paramount important to us.
TOSHIBA SPURSENGINE SE1000 STREAM PROCESSOR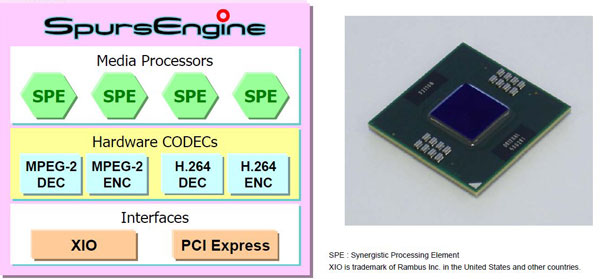 The main computing power for the PxVC1100 is Toshiba's SpursEngine SE1000 stream processor. The SE 1000 integrates four Synergistic Processing Element (SPE) cores derived from Cell Engines but Toshiba has modified the processor slightly in order for it to be more efficient in video encoding and power consumption.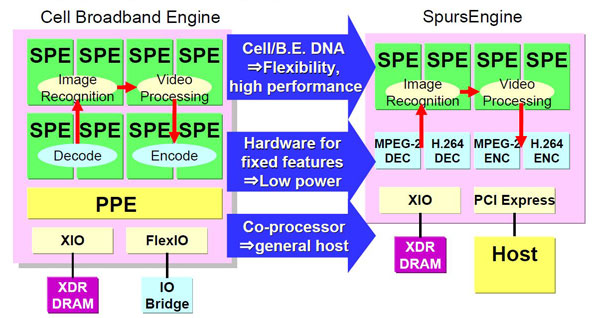 Toshiba replaces two SPE in the Cell processor for a hardware MPEG-2 decoder and encoder. In addition, two more SPEs have been replaced for hardware H.264 decoder and encoder. Furthermore, the Power Processing element (PPE) has been eliminated and the FlexIO has been replaced for a PCI Express bridge for interconnection to the host. The result of such changes allow the SpursEngine to be have an integrated full HD MPEG-2 encoder and decoder, a full HD H.264 (MPEG-4 AVC) encoder and decoder, and more power efficient than the Cell architecture.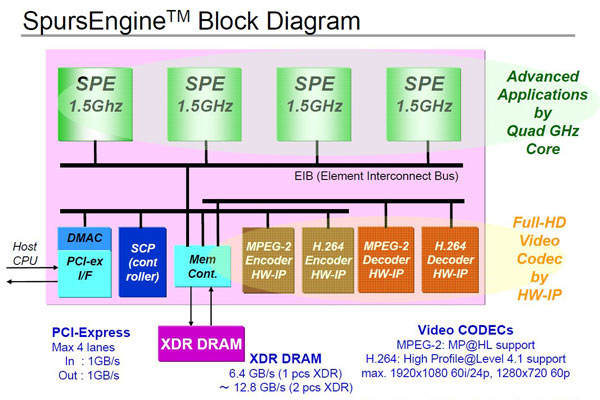 Each SPE in the SpursEngine is clocked at 1.5GHz, peaking at 48 Gflops, and 12Gflops per SPU.  The processor is capable of 8, 16, 32 bit integer calculation and single/double precision floating point calculation. DMAC and MMU functions are also supported by the processor. Each SPE will have 256 KB of local memory and four XDR DRAM are used for total of 128MB memory running at 32-bit data width for 12.8 GB/s bandwidth. All these processing power only consumes at approximately 10W of power.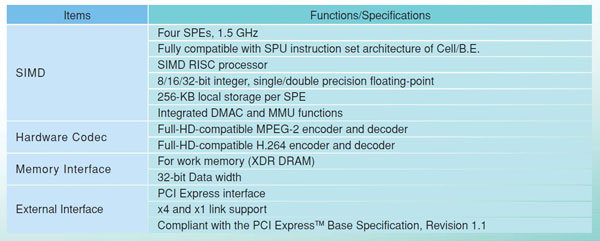 The processor connects through an on chip PCI Express controller and Toshiba has integrated a proprietary 32-bit control core. By tightly integrated the decoding and encoding process with its four SPEs, SpursEngine is able to reduce the bottle bus bottleneck and in terms greatly improves performance while keeping the power consumption low.
Although currently the SpursEngine is targeted toward digital contents transcoding and editing, due to its flexibility and highly programmable feature in the Cell processor, its application can be endless. Currently, the processor is capable of convert, edit, or upscale to HD quality or performs hand/face image recognize. Users are able to download the SDK from Leadtek's site free of charge to develop their own application.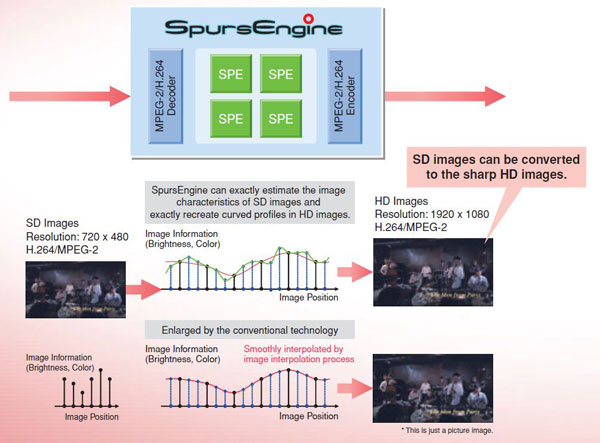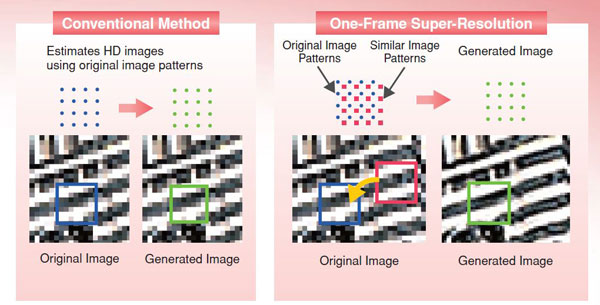 These are list of applications that suports SpursEngine currently available or will be available in the near-future :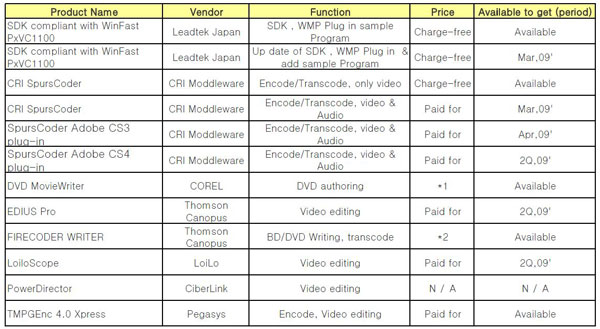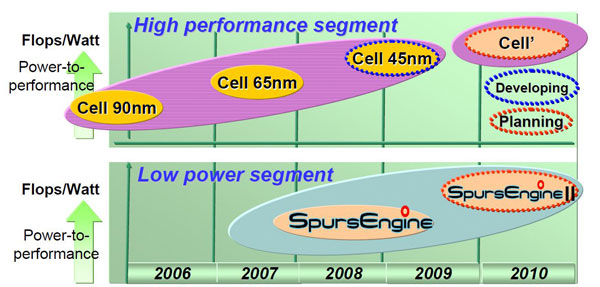 Toshiba has a big plan for the SpursEngine processor. It plans to develop such technology so that it can coexist with other processing units in a computer, namely GPU and CPU, to achieve a great performance in areas where each processor unit excels in: general processing performance (CPU), graphic performance (GPU), and stream performance (SpursEngine). This is not going to be the first processor we are going to see from Toshiba, the compnay also plans to develop SpursEngine II by improving its power-to-performance ratio.
LEADTEK WINFAST PXVC1100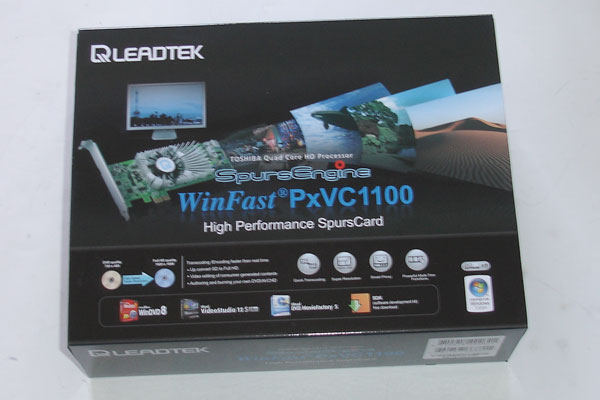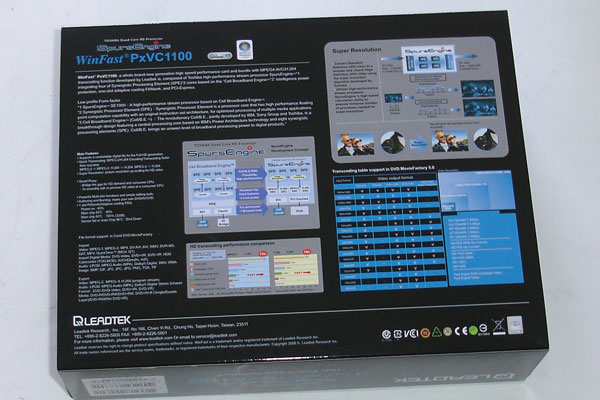 At retail price of $300, the Leadtek WinFast PxVC1100 is priced not too expensive even for mainstream user. If the company's claim in the HD transcoding performance holds true, the time saved in transcoding can be translated into money saved. Compare to the Core i7 920 processor which sells at around $250, the retail price of the PxVC1000 is certainly not too expensive.
Plenty of marketing information is on the packaging box. On the front is where you can find some applications the card is designed for. In addition, you find the software bundle that is included with the card. More detail information can be found on the back of the box.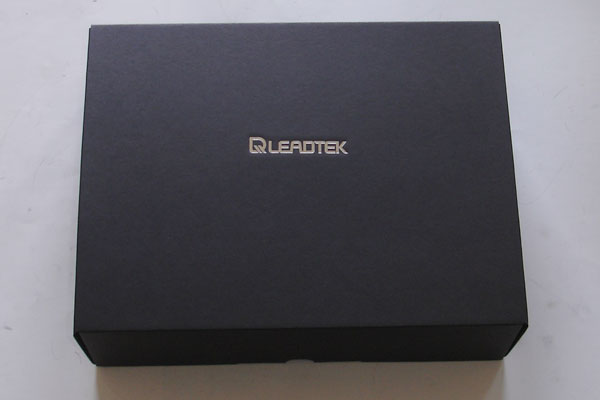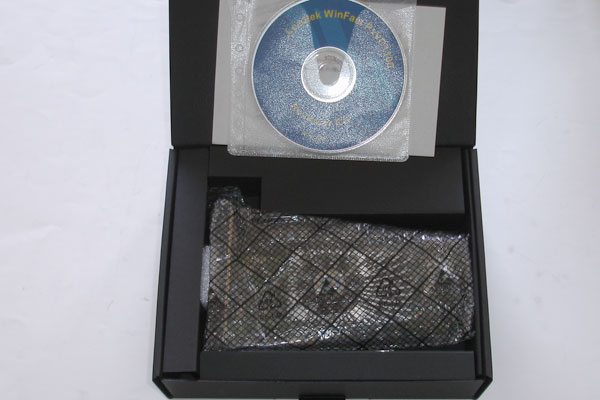 Leadtek chooses to use a plain black box with the company logo embossed in gold. Elegant and simple. Inside, we find the card is being placed in an anti-static box. A cardboard cutout of the card holds the card in place so it will not move around during shipping. In addition to the card, buyers will also receive two discs, a quick installation guide, a low profile bracket, and the floppy to molex power adapter.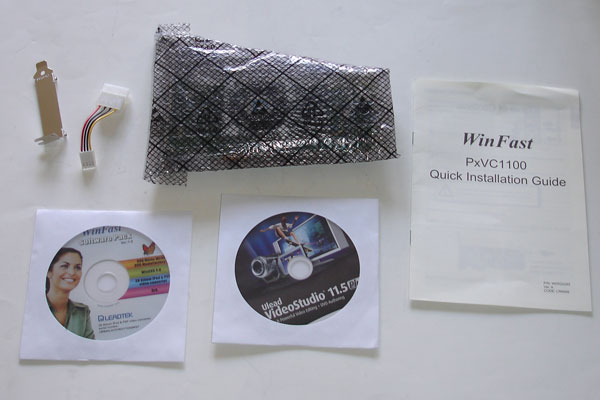 Plenty of software titles are included for DVD authoring and writing and video converting: An Ulead VideoStudio 11.5 Plus, DVD Movie Writer, DVD MovieFactory 5.6, WinDVD 8.0, 3D Album iPod & PSP video converter, and Orb. Only the Ulead DVD Movie Write 5 currently supports the SuprsEngine's hardware encoder at the moment.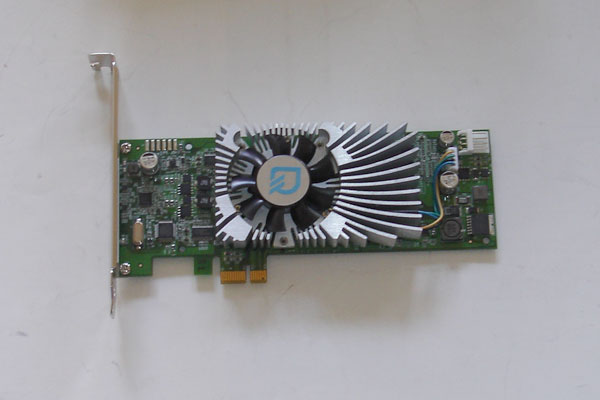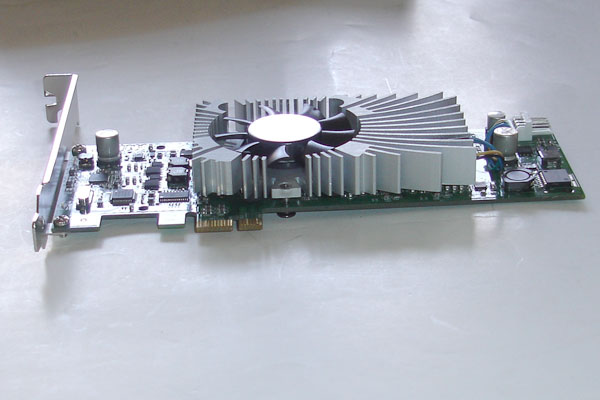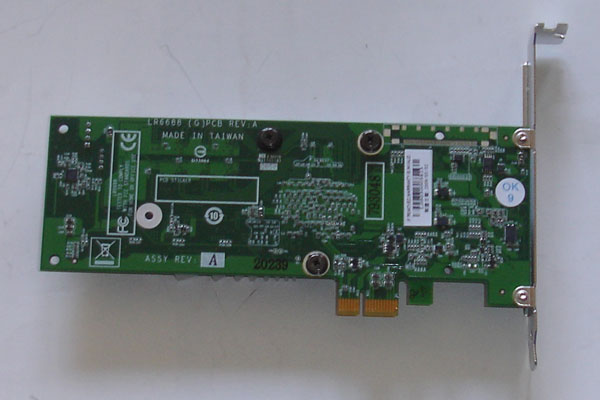 The card is a low profile card and as we mentioned Leadtek includes a low profile bracket. A relative large heatsink and fan is found covering about half of the card. We can see that the card will be inserted to the PCI Express x1 slot. Additional power is needed via the four pin floppy power connector and Leadtek includes an adapter to convert the 4 pin molex to the floppy connector.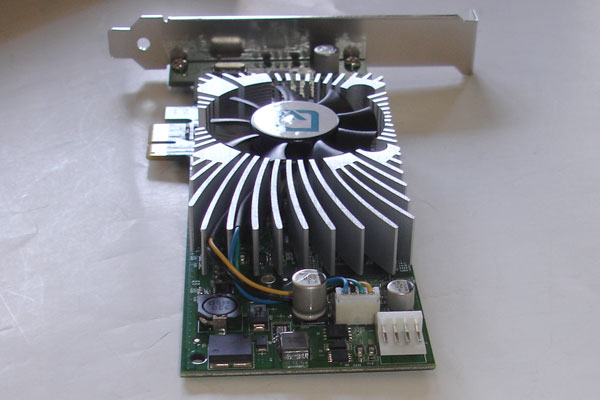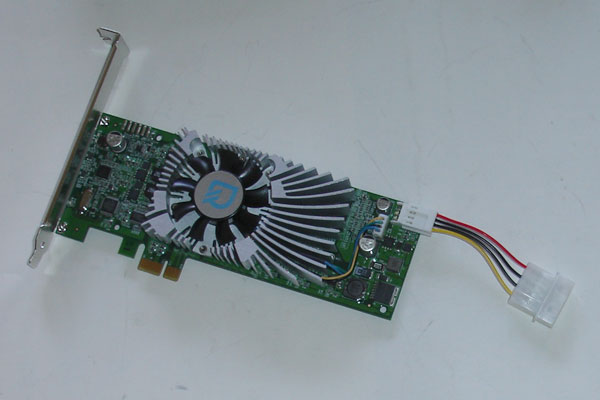 In terms of MPEG-2 decoding and encoding, the PxVC1100 supports ISO/IEC 13818-2 and ITU-T Rec.H262 standard. The card is capable of decoding up to MP@HL (profile and level) and encoding up to MP@HL, HP@HL-1440, and MP@HL up to 45Mbps bit rate.For H.264 decoding and encoding, the PxVC1100 supports ISO/IEC 14496-10 and ITU-T Rec.H264 ITU-T Rec.H264 standard. It is capable of decoding High Profile@level 1.1-4.1 and encoding Baseline Profile@ Level 1.1-4.1, Main Profile@Level 1.1-4.1, and High Profile@Level 1.1-4.1 up to 50Mbps bit rate. Maximum resolution that is supported is 1920×1080 at 60i/24p and minimum resolution supported is 1280×720 at 60p.
The Leadtek PxVC1100 can also convert video clips into different resolutions. Currently the DVD MovieFactory 5.0 supports the hardware and allows the movie clips to down or up convert among different resolutions. With the One-Frame Super Resolution technology in the Toshiba SpursEngine, where the system will use similar image patterns to generate the image, we should expect to see a better image result.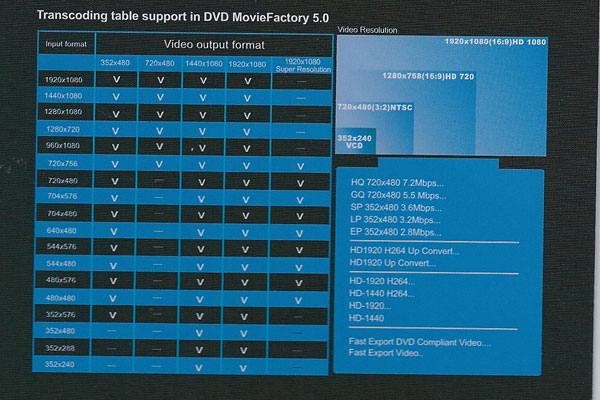 TESTING CONFIGURATION
Test Rig
Case Type
Cooler Master Sniper
CPU
Intel Quad Core Xeon X3320 (OCed to 3.0 GHz)
Motherboard
Gigabyte EX38-DS4 (BIOS F5)
RAM
OCZ Reaper OCZ2RPR1066 (4x2GB)
CPU Cooler
Noctua NH-C12P
Hard Drives
Seagate ST3400620AS 400GB
Optical
Nec DVD-RW ND-3520AW
GPU Tested
EVGA GTX 285 FTW
Testing PSU
 SilverStone Decathlon SST-DA1000 (1000W)
Legacy
Floppy
Mouse
Logitech G7
Keyboard
Logitech Media Keyboard Elite
Transcoding Performance
We will be using the TMPEnc Express 4.7.0.276 to test the card's encoding performance. In addition, we throw in the Badaboom into the mix as a comparison. All of the NVIDIA cards since GeForce 8 series support CUDA technology which would offload the HD content encoding to the GPU. Such technology often has a dramatic effect in terms of the time that is needed for HD content encoding. Badaboom is one of the software that is currently written specifically to take the advantage of the CUDA. The TMPEnc also supports CUDA so we will be testing the PxVC1100 with and without CUDA to see performance difference. Also, we will be compare the performance against our Intel X3320 overclocked to 3.0GHz processor.
During our test, we found out that the Badaboom does not offer much of user customization for the video and audio bit-rates. The program offers option as image quality but does not disclose the specific bit-rates. Set the image quality to the highest and we see the HD contents are being transcoded at approximately 8~9MB/s. In order to compare to two programs, we set the TMPEnc to encode the video clip to encode the content at constant 10MB/s. So keep in mind as you view the performance result because the setting may not be identical between the two programs.
| | |
| --- | --- |
| Title of the table | TIME (min:sec) |
| Leadtek without CUDA | 1:28 |
| Leadtek with CUDA | 2:14 |
| CPU without CUDA | 4:37 |
| CPU with CUDA | 4:16 |
| Badaboom | 1:21 |
It is obvious that transcoding time with the PxVC1100 is significantly lower than with the CPU. We get approximately three times of the performance with the PxVX1100. The SpursEngine was able to transcode the one minute and 45 seconds video clip in one minutes and 28 seconds while a 3.0 GHz Quad core processor needs 4 minutes and 37 seconds. With the assistance of CUDA, the CPU shed 21 seconds off and finishes the task in 4 minutes and 16 seconds. If we take into account of a full-length two hour movie, we are talking about finishing the trascoding in couple about two hours instead of six hours, which is almost a full-working day.
It appears that TMPEnc does not seem to take the full advantage of CUDA power. We observed the Leadtek PxVC1100 actually finishes the transcoding task longer with CUDA enabled than without CUDA. This is most likely due to the need to shuffle data among the PxVC1100, GPU, and the CPU which may cause some latency and hence longer transcoding time.
When we compare the transcoding time between the Leadtek PxVC1100 and the Badaboom, we can see that they are performing fairly close to each other with only four seconds of difference in trascoding time. We want to reiterate that the Badaboom encodes the video clip at around 9MB/s while the TMPEnc encodes the clip at 10MB/s so this could account for the slightly difference in the transcoding time.
Looking at the encoding performance from TMPEnc and Badaboom, we can see that Badaboom supports CUDA much better than the TMPEnc as it is capable of finishing the task at much shorter time. When the NVIDIA's card is paired with Badaboom, it is able to offer a very competitive encoding performance as our Leadtek card code with TMPEnc. Of course, Badaboom is written for casual users who may just need transcode contents from one media due to its limited options while the TMPEnc's array of transcoding selection options is meant to be geared more toward professional environment.
We did notice that with the Badaboom, we will get one frame lost in our trandscoding process. Every time we encode the video, the Badaboom will render the video clip with 1 frame less. We tested with different video clips and the result is consistent. This is maybe okay for casual users who transcodes video clips for home or personal use but for professional use, it is not acceptable.
| | |
| --- | --- |
| Title of the table | CPU Usage |
| Leadtek without CUDA | 44 % |
| Leadtek with CUDA | 40 % |
| CPU without CUDA | 100 % |
| CPU with CUDA | 100 % |
| Badaboom | 26~43 % (most of time at ~30 %) |
While the SpursEngine offload the transcoding from the CPU, it still consumes approximately 44% of CPU usage without CUDA and 40% with CUDA enabled. This is with our 3.0 GHz quad core system paired with 8 gig of memory. During transcoding, we can still use our system without any problem.
Badaboom, on the other hand, usually has the CPU usage hovering somewhere in the 30% (ranges from 26~40%). Thus, despite the fact that the Leadtek's card is designed to offload the encoding and decoding from the CPU, it still consumes slightly higher CPU usage than Badaboom. Possibly that in the future with better driver and/or software optimization we can see lower CPU usage with the SpursEngine.
IMAGE QUALITY
| | | |
| --- | --- | --- |
| Original | | |
| Leadtek PxVC1100 | | |
| Badaboom | | |
Click for larger image. Warning the file size is ~3MB
With any transcoding, the loss of image quality is inevitable unless the conent is transcoded in lossless format. Neither Badaboom nor the Leadtek supports lossless transcoding so there is bound to be some loss in our quality.
It is not always easy to assess the quality of image because it can be somewhat subjective. Although, the video transcoded with the Leadtek card and the Badaboom have very good image quality at its encoded bitrates, we feel that the Leadtek produces slightly better image quality. In our subjective eyes, we feel that the video transcoded with the Leadtek card produces slightly sharper image and the color is also more refined and crisp.
UPCONVERT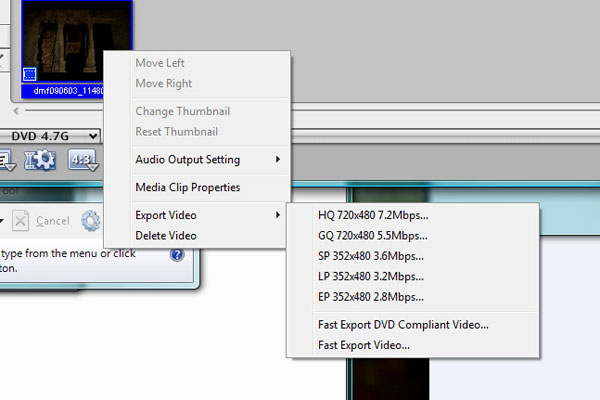 Leadtek PxVC1100 also supports upconvert low quality video clips to high resolution clips. The card currently works with DVD Movie Factory 5.0 from Ulead. In order to use this feature, you simply have to enable the "Hardware Acceleration". As you can see from the image above, if the "hardware acceleration" was not enabled, the highest the resolution the software supports is 720×480 at 7.2Mbps.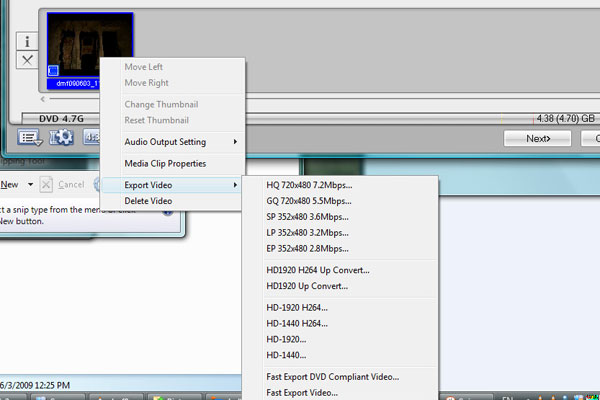 Once we turned on the "hardware acceleration", we are able to upconvert the video clips up to 1920×1080. Be warned though, not all video clips are capable of upconvert up to this resolution. I tried a few video clips that I have downloaded from web in various resolutions, despite the fact that the specification says that it supports the input resolution and is capable of converting it to 1080p, I was not able to select such option. It appears that only DVD or VCD encoded in MPEG format is supported as the video clips I have downloaded are necoded in AVI or WMV format.
As you can see from the picture above, there are two settings for the HD1920 H264 and HD1920. The HD1920 H264 Up Convert and HD1920 Up Convert has built in profile to utilize the Super Resolution technology that is built in the SpursEngine while the HD-1920 H264 and HD-1920 does not upconvert the video with Super Resolution enabled. Unfortunately, the software does not offer much user adjustment in the quality and settings when it comes to upconvert the videos, so we cannot tell you exactly the difference in the settings. Looking at the video setting, we see that both configurations have the video encoded at 29.97 frames per second with variable data rate of 18000 kbps.
We did notice when we upconvert the video with the Super Resolution enabled, the encoding time is approximately two to three times longer than without the Super Resolution. Something to keep in mind if you plan to upconvert your video collections.
We grabbed a DVD without digital copyright protection and use the DVD Movie Factory 5 that is included with the card to upconvert a 10 minutes clip to 1080p.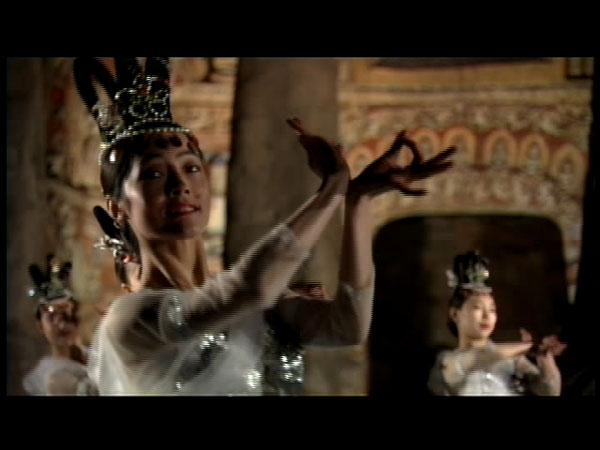 Original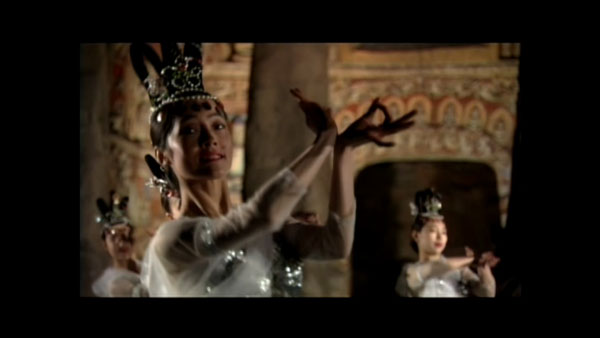 Without Super Resolution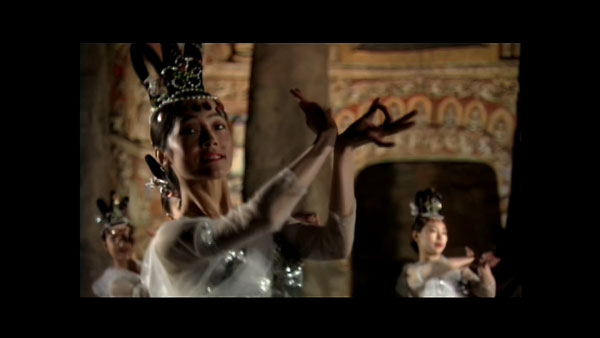 With Super Resolution
In our first set of image, we cannot tell too much of the differences with or without the Super resolution. The image with Super resolution seems to be slightly more refined where the edges of the objects looks sharper.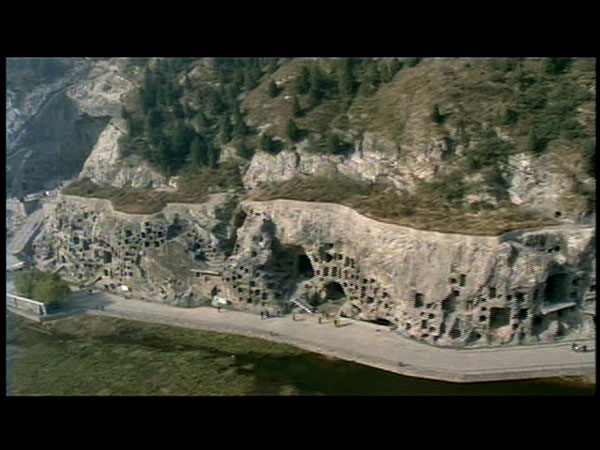 Original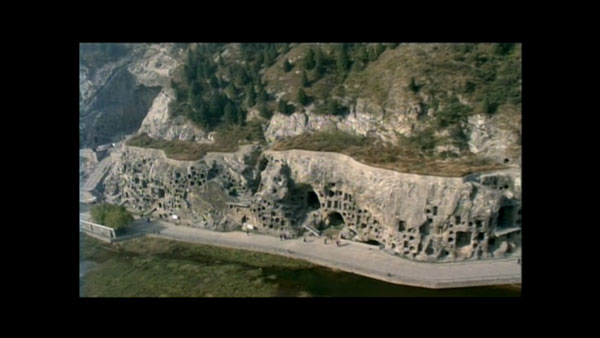 Without Super Resolution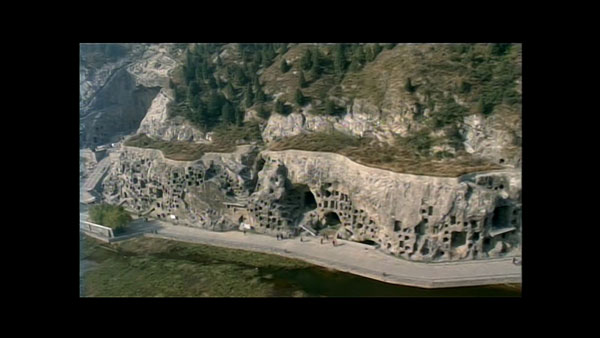 With Super Resolution
The image difference is much more noticeable with bright scene. Here we can clearly see the benefit of the Super Resolution. We can see the image are sharper where you can clearly see the holes on the wall are clearly defined with the Super Resolution enabled. The holes on the wall is fuzzier without the Super Resolution. Furthermore, the grass looks a bit sharper as well.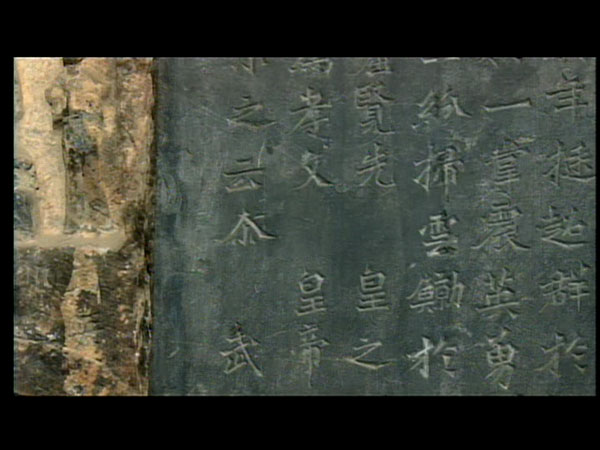 Original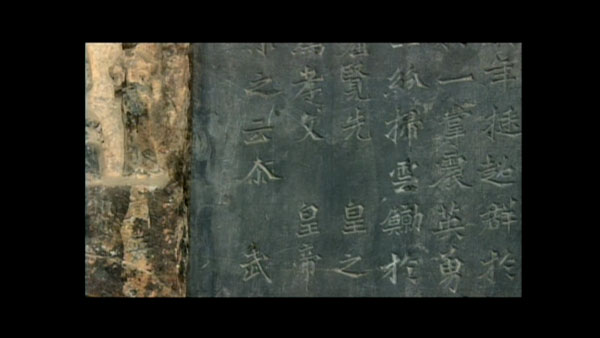 Without Super Resolution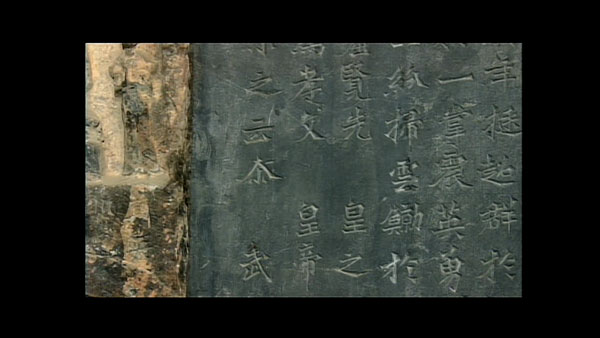 With Super Resolution
In a still image, we can see that the Super Resolution once again is able to sharpen the image. Here we can see the picture is less washed out with the Super Resolution and also the Chinese characters carved on the wall are much sharper as well.
POWER CONSUMPTION
| | |
| --- | --- |
| Title of the table | Highest Power Consumption (Watts) |
| Leadtek without CUDA | 294 |
| Leadtek with CUDA | 294 |
| CPU without CUDA | 297 |
| CPU with CUDA | 311 |
| Badaboom | 337 |
The Leadtek card's highest power consumption with and without CUDA is approximately 294W. It is 3 watts lower than the CPU with CUDA enabled and 17 watts lower than pure CPU transcoding. The power consumption is a bit higher than normal because TMPEnc automatically runs the GPU at its maximum clockspeed when the application is launched regardless whether or not CUDA is enabled.
It is clear that the Leadtek PxVC1100's SpursEngine's has the best performance to power consumption ration. Despite the fact that the Badaboom is capable of offering similar performance, it consumes 334 watts of power, which is 40 watts more than the Leadtek's card.
CONCLUSION
Today's computer is no longer relies on a single processor to do all of the tasks. The old CPU, central processing unit, is no longer enough to satisfy the different segments of the computer users who may need different computing power for their applications. Thus, parallelism has become a very important. With NVIDIA promoting CUDA technology, we can see that video card is starting to take a greater role in a system and not just for rendering graphics but also functioning as a processor that can do more jobs such as multimedia transcoding and computational calculation.
The Toshiba SpursEngine adds to such parallelism. It has a lot of promise in the digital media decoding and encoding applications. With only a few watts of power consumption, we can see that this little chip has a lot of potential in systems whose main application is multimedia. Thus, for people who have no interested in gaming, it is a good alternative than going with a video card if users only use the computer for HD encoding and never for gaming.
We think that for home-users, gamers, and those who transcoding digital contents occassionally, buying the video card and pair it with Badaboom would be a smarter move than buying the PxVC1100. On the other hand, for professional users who do large volume video transcoding at high bit-rates and have no use for a high-end graphic cards, the Leadtek WinFast PxVC1100 is a good investment. With its excellent performance in video transcoding and low power consumption, the Leadtek PxVC1100 would prove to be a very good investment. It would allow professional users to encode a two hours 1080p movie at approximately two hours instead of six hours.
Many of current high-end graphic cards are still designed for gaming purpose. Despite the fact that it is also capable of doing HD encoding and decoding, its power consumption is far greater than the SpursEngine. In a business environment where money often is an important factor, by having a card that is able to reduce the time that is needed for completing a task yet at a fraction of the power consumption, it sure quickly would save the company a lot of money in a very short period of time even if the card is costing $300.
Although this is the first card featuring the Toshiba SpursEngine, the driver and plug-in works flawlessly with the applications we have tested. We did not encounter any driver conflicts nor did we encounter any problems in our tests. The card simply works and does its job.
The biggest obstacle we can see with the SuprsEngine and the Leadtek's PxVC1100 is software support. In order to take advantage of such card, plug-in needs to be written and/or software companies need to incorporate codes into their existing software. We are not sure if software manufacturers are willing to spend time and effort writing plug-ins or reworks on existing software in order to support such card. On the flip side, some of the of today's popular applications, such as TMPEnc, Adobe Premier, and DVD MovieFactory 5.6 have already supporting the PxVC1100. So, at least you won't have to wait for the software support if you have already gotten these applications.
We are trying out a new addition to our scoring system to provide additional feedback beyond a flat score. Please note that the final score isn't an aggregate average of the new rating system.
Performance 9
Value 8
Quality 9.5
Warranty 9
Features 10
Innovation 10
Pros:
+ Excellent performance
+ Low power consumption
+ Super Resolution technology which helps with upcoverting
+ PCI Express x1
+ PCI Express x1
+ Quiet
+ Good software bundle
Cons:
–  $300 price tag
–  Future software support is uncertain
–  HD upconvert only supports a limited input file type
 
Final Score: 8.5 out of 10 and the Bjorn3d.com coveted Seal of Approval for its excellent performance and low power consumption. It would be a great addition to anyone who has the need to transcode a large volume of HD contents.