Needing a large, comfortable, smooth mouse surface. The GP-MP8000 mouse pad from GigaByte., might be right up your alley.
INTRODUCTION
For us gamers types of people, we need a mouse pad that has a large surface, can provide us with smooth movements, while at the same time give us precise control while using our high DPI mice. Even I found out, the hard way, that those small Wal-Mart special 3 dollar mouse pads just can't cut it with today's multi-function fully adjustable gaming mice of today. Coming from a very low DPI setting where we need a very large surface to make our shot to take out the bad guy, the last thing we need to be doing is having to lift the mouse up and move it to the other side to continue that movement, and losing our chance at a perfect shot.
Since GigaByte has ventured into the wonderful world of gaming peripherals, keyboards and mice, the next coarse for GigaByte to do for us gamers, is to make a mouse pad that compliments our arsenal of weaponry we use on our favorite games. I bring you the GP-MP8000 gaming mouse pad.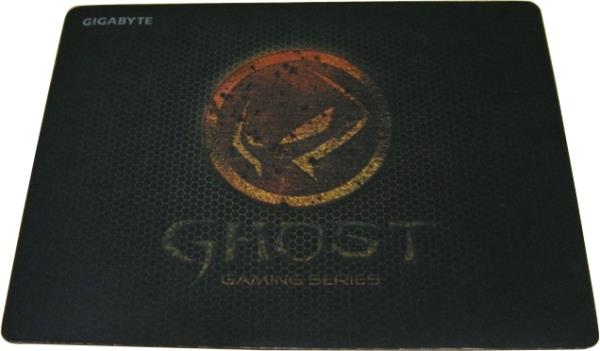 About GigaByte
1986
Founded in 1986, GIGABYTE started as a research and development team and has since taken the lead in the world's motherboard and graphics accelerator markets. To truly reach out to all consumers, GIGABYTE further expanded its product portfolio to include more diverse digital products such as Notebook and desktop PCs, digital home appliances, networking servers, communications, mobile and handheld devices, servicing every facet of people's lives at home or at work.

---

7,070

Up to 2009, GIGABYTE has knitted worldwide networks with 7070 employees in almost every continent to offer the most thorough and timeliest customer cares. GIGABYTE truly believes delighted customers are the basis for a successful brand.


---

100%

GIGABYTE aims for nothing but excellent. With all its outstanding products and designs, GIGABYTE for years has received numerous professional awards and media recognition. What's worth mentioning is GIGABYTE's unmatched record to have 100% of its entry qualified for Taiwan Excellence Award in 11 continuous years of entry.

 

1/10

At least 1 of 10 PCs uses GIGABYTE motherboard everywhere in the world.

---

M1022

GIGABYTE Booktop M1022 is equipped with a 10.1-inch LED backlight screen and the docking station exclusively from GIGABYTE. By attaching the M1022 to this docking station which is also a battery charger, users can turn the M1022 into a desktop and at the same time recharge the battery of the Booktop. Looking like a book that does not occupy much space with its slim appearance, the M1022 is a fashionable home accessory equipped with a 92% full-scale keyboard with 17.5 mm key pitch to deliver a comfortable typing experience.

---

No.1

2oz

GIGABYTE leads the industry with the highest quality and most innovative motherboard design, the latest Ultra Durable 3? technology featuring double the amount of copper for the Power and Ground layers of the PCB. A 2oz Copper layer design also provides improved signal quality and lower EMI (Electromagnetic Interference), providing better system stability and allowing for greater margins for overclocking. GIGABYTE ensures to deliver motherboard with highest quality and leading design.

---

180°

On June 2008, GIGABYTE launched the market 1st touchable and swivel screen mobile pc, M912. With the innovative technology and minimalistic design for truly carefree mobile lifestyles for professional or personal users with different budgets, M912 features the touch screen came with stylus and 180 degree swivel design to transform into a Tablet PC. M912 is the combination of notebook and table PCs that delivers multiple modes for convenience use and leads the industry to follow.

---




Everyday, GIGABYTE aims to "Upgrade Your Life" by knitting a global network to effectively honor its commitment to world wide customers. What's more important, GIGABYTE wishes all users to see and feel the brand through its products and all the touch points from GIGABYTE to the hands of all users.
PACKAGING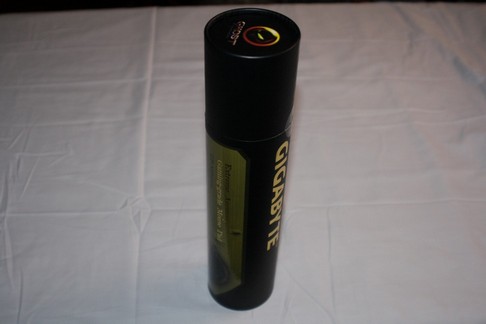 This package was different from the other packages I have seen in the past. Instead of using a square box and folding the mouse pad (therefore causing fold lines on our mousing surface), GigaByte used a cylindircal package for the GP-MP8000 mouse pad. Good thinking GigaByte.
GigaByte also used the same Ghost emblem that they have used on there GM-M8000 mouse.
I decided to lay the package on its side and roll it around and took snap shots of it.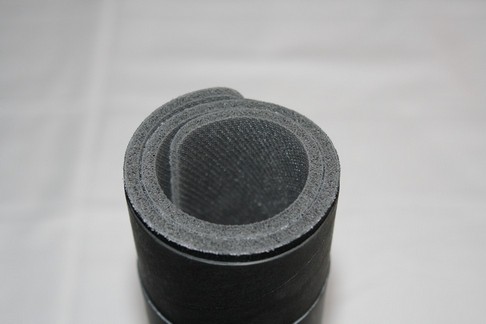 Opening up the packaging, GigaByte did roll up this mouse pad. From the looks of it, it does not look tiny, you never truly understand the size of things until you actually see it in person.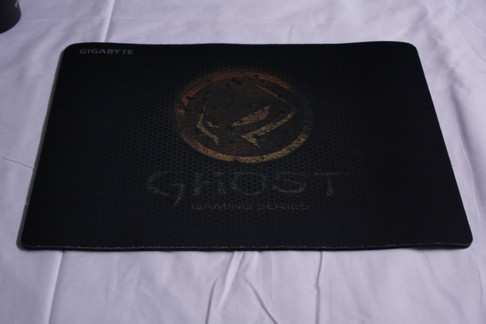 The GigaByte mouse pad fully unrolled and ready to be put to use. By rolling the mouse pad GigaByte kept the pad from getting creases in it, and creases to us gamers spells, disaster. This mouse pad measures out to be 400mm x 300mm x 4mm (15.75 in. x 11.8 in. x 0.15in.). This mouse pad is far from small.
Just a couple of images on the Ghost figure in the center of the mouse pad, with GHOST written below this emblem. Also notice that the surface of the mouse pad is very uniform as well. This should make our gaming mice track very well.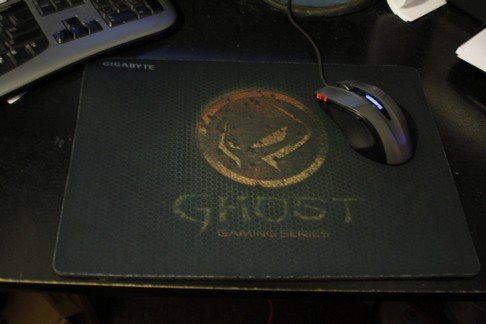 I took a picture of the GM-M8000 mouse while on top of the GP-MP8000 Mouse pad. They do look right at home with one another don't they?
TESTING
There is only one way to test out a mouse pad, and that is by actually using it in games. The game I chose to for this tasking is none other then a free multi-player FPS type of game, Combat Arms. This game is a basic FPS type of game, where timing and speed is a necessity is needed to kill your opponent while at the same time keeping your head on your shoulders firmly. Coming from my mouse board (I am using a plastic cutting board that we use in our kitchens) to the GP-MP8000 mouse pad was a different experience in itself. They GP-MP8000 (I really wish GigaByte use a different naming scheme) mouse pad gave me a ton of control I was not used to. The mouse board I was using I had to dial down the mouse cursor speed (in Windows) on the cutting board to give me a good balance of control and speed, to having to increase that same setting on the GP-MP8000 mouse pad to give me that same feeling I gotten used to. After a few minor tweaks with the new mouse pad I was ready to go on a killing spree in Combat Arms. After a few minutes of getting used to the mouse pad in combat arms I started noticing, my movements were accurate and were smooth. Making my shots a lot more precise also my escape routes a lot easier to navigate to. Which in turn gave me a lot more kill ratio then I previously had while on my mouse board. Not to mention my mouse was a lot more quieter. After a few hours of gaming in Combat Arms I felt it was time to try this mouse pad in Paint Shop Pro, by cutting and pasting images in that program. I was not at all disappointed in the GP-MP8000 mouse pad capability in giving me precise movements when I needed it most.
CONCLUSIONS
The GigaByte GP-MP8000 mouse pad is a perfect partner for there gaming mouse the GM-M8000 Ghost. If you are not using the GM-M8000 mouse, be assured you will not be disappointed while using any one of your favorite mice on it. The large size of this mouse pad gives us freedom to move the mouse around with out having to worry about the mouse falling off the edge while cutting and pasting images, to seriously gaming. The only thing that can be troublesome with large mouse surfaces is having enough room on our desktops to accommodate these mouse pads. so if you got them normal everyday space saving desks you my wanna make room for this mouse pad.
Having a price point of around 15 USD, puts this in a price category that anyone who needs a good, large mouse surface, could go out and purchase this mouse pad.
Pros:
+Large surface area
+Smooth non jarring mouse control
Cons:
–None I can think of
8.0 out of 10 and the Bjorn3D.com Seal Of Approval.