Dawn of War 2 Warhammer 40,000 is a RTS game with a twist, it incorporates RPG elements into the gameplay. You can customize your character with upgraded Armor and Weapons.
INTRODUCTION
Developed by award winning Relic Entertainment, Dawn of War II ushers in a new chapter in the acclaimed Real-Time Strategy series – taking players to the brutal frontlines of war to lead an elite strike force on a mission to save the galaxy.

It is the 41st Millennium in Sub-Sector Aurelia – a cluster of worlds on the edge of the Galaxy – and a battle of epic proportions is about to begin. Ancient races will clash across the planets that dot this section of space, battling for the greatest of stakes – not only the claim to the land and its bounty – but the fate of each race.

With a focus on fast-action RTS gameplay, Dawn of War II brings to life the science fiction universe of Warhammer 40,000 like never before. Experience the intimate brutality of battle as you play through the epic campaign. Clash with enemies on battlefields ablaze with visceral hand-to-hand and ranged combat. Lead and develop your squads into the most battle hardened elite strike force in the Galaxy.

 
About Relic
Our goal is to be " the leader in strategic games the world can play together." This means always pushing the boundaries. Achieving this requires passion, creativity, discipline and teamwork which are the cornerstones of the Relic workspace. By cultivating an open environment that encourages creative freedom, risk tolerance and attention to detail, we allow ourselves the luxury of continual re-evaluation without sacrificing momentum. We are an agile organization and we use the SCRUM methodology to facilitate our development process. As a result, both our staff and our games are continually improving.
At Relic, we aim to make smart games for smart gamers.
Testing & Methodology
To test Dawn of War 2 Warhammer 40,000 we first were forced to load the game and play for a few minutes (About 30 hours) to get a feel for the game we used 6 different GPU's each for about 5 hours. That way beyond mere benchmarks we can comment on gameplay, and the performance strengths and weaknesses of each GPU without having to rely solely on benchmarks to tell the story. Besides that it's just one heck of a fun RTS game to play.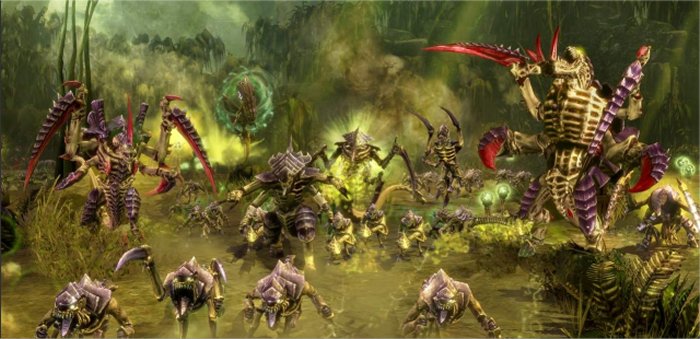 We played as the Space Marines of course and we're well into the 17th level for our character which is kicking some serious Alien butt in his Terminator Armor with his beefed up squad of elite Marines. Throughout the game you will acquire rewards for each successful campaign and also collect items from the battlefield left behind by dead opponents. It's a little different from most RTS games where you build a massive base and strike force and go out and smash your foes. Not that we don't like building big bases and smashing foes, we do. In Warhammer 40,000 you have a selection of squads which grows as you progress but so far in our gameplay we're only allowed the main character and 3 squads.
Each Squad is controllable through group selection or individually. Each squad leader can have upgraded weapons, armor and accessories and their traits can be upgraded as you add experience points. We don't want to throw and spoilers but it's a good idea not to select the same squad mates every campaign. Grow the one(s) your not using a little bit so they aren't a liability if your forced to use them. The gameplay is smooth and we haven't encountered any crashes or more than microstutters from some of the ATI cards we tested. The Microstutters seem to happen most often in cutscene's so it doesn't affect gameplay but it's kind of annoying.
So far we've found that the game is entirely playable without having to rely on the keyboard which we like a lot. You will need the keyboard to register your characters name of course but beyond that it's been run and gun with the mouse.
Typically you get a short briefing on why your going into battle that lets you know the objective then your given a screen like the one above. You have optional missions which we highly recommend if you want to grow your squad into mighty warriors. Remember each campaign offers a reward in the form of new gear and you'll get some "War Gear" from the battlefield. So passing up optional missions might lose to opportunity to snag just the right piece of gear for your squads. Be warned though that if you are losing your butt and back out of a mission and restart the Boss enemy usually found in each scene might get stronger or he'll have allies to help him squash your troops. From this screen you can choose to allocate your "Level Up" points and distribute any War Gear you might have acquired and select which mission you embark on. One your past here it's a short load screen and then right into a troop drop and battle on!
Just like we usually do we pick a scene where we can easily control our movement and take the same route in a medium sized battle and perform the same pattern of movement and kills in each of three test runs. We average the three runs and report the average here. If we get any seriously anomalous reading we repeat the run and throw out the bad reading. By that we mean if we get 55 FPS average on two runs then get one run at 25 FPS we make an additional run and toss out the 25 FPS run. With Fraps benchmarking you have to make a few allowances.
Test Rig
Test Rig
"Quadzilla"
Case Type
Top Deck Testing Station
CPU
Intel Core I7 965 Extreme (3.74 GHz 1.2975 Vcore)
Motherboard
Asus P6T Deluxe (SLI and CrossFire on Demand)
Ram
Corsair Dominator DDR3 1866 (9-9-9-24 1.65v) 6 GB Kit
CPU Cooler
Thermalright Ultra 120 RT (Dual 120mm Fans)
Hard Drives
Patriot 128 GB SSD
Optical
Sony DVD R/W
GPU Tested
BFG GTX-295
EVGA GTS-250 1 GB Superclocked
BFG GTX-260 MaxCore
Drivers for Nvidia GPU's 182.06
Palit HD Radeon 4870X2
Diamond HD Radeon 4870 1 GB
Sapphire HD Radeon 4850 Toxic
Drivers for ATI GPU's 9.2
Case Fans
120mm Fan cooling the mosfet CPU area
Docking Stations
Thermaltake VION
Testing PSU
Thermaltake Toughpower 1200 Watt
Legacy
Floppy
Mouse
Razer Lachesis
Keyboard
Razer Lycosa
Gaming Ear Buds

Razer Moray
Speakers
Logitech Dolby 5.1
Any Attempt Copy This System Configuration May Lead to Bankruptcy
The reason we chose that mix of GPU's is because they most closely reflect the price point comparison we want to show in the performance review. For comparison purposes we'll be concentrating on the 4850/GTX-250, 4870 1 GB/GTX 260 216, and 4870×2/GTX-295 combination's to see how each level of GU compares to the next. We're looking forward to adding a 4890 to the mix in the near future so we have a price point comparison for the GTX-285. With the sagging economy we're turning more to price point comparisons to show how each GPU at that price point compares.
Warhammer 40,000 Test Results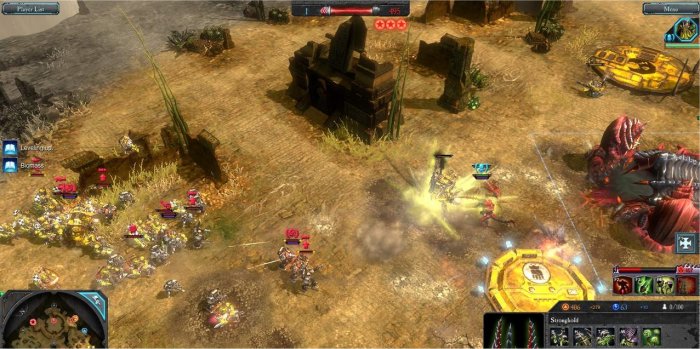 Warhammer With No AA/AF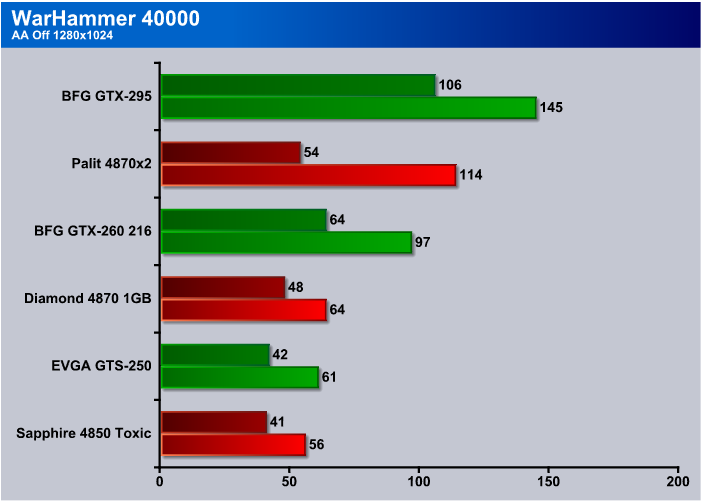 At 1280×1024 Warhammer seems to be as much CPU limited as GPU limited and the GTS-250 and 4850 come in close to the same performance with the GTS-250 slightly ahead of the 4850 Toxic we use for testing. The GTX-260 216 shows a pretty significant advantage over the 4870 1 GB as does the GTX-295 over the 4870×2. We mentioned earlier we saw some microstutters with the ATI GPU's in cutscene playback but it might be that ATI hasn't fielded drivers specifically for Warhammer yet but we can only go by available drivers at the time of testing. At 1280×1024 the Nvidia camp has the advantage over the ATI camp.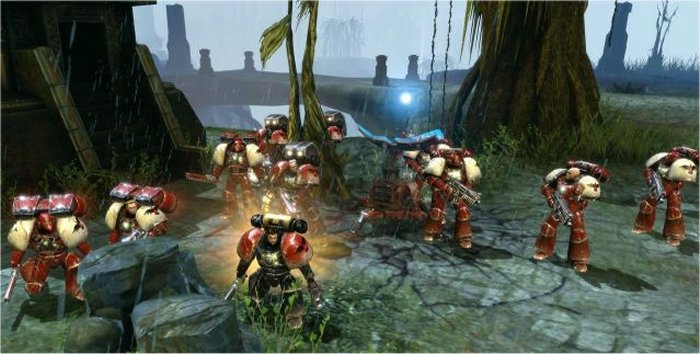 Getting to 1860×1050 with no AA/AF We can pretty much tell by this point that Warhammer likes Nvidia GPU's better than it does ATI. With The GTS-250 outperforming the 4870 1 GB there's little question of that. From what we've seen in the first two tests we can just about expect Nvidia to take every price point in this epic title.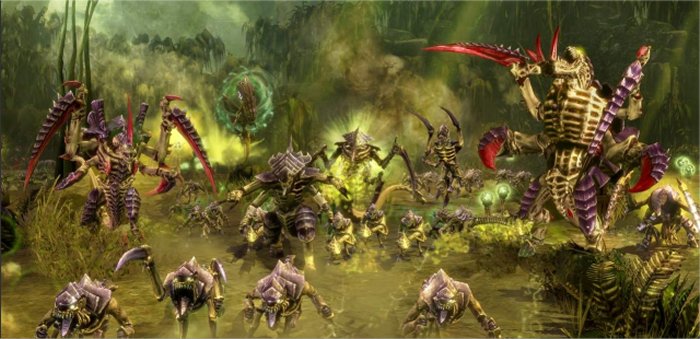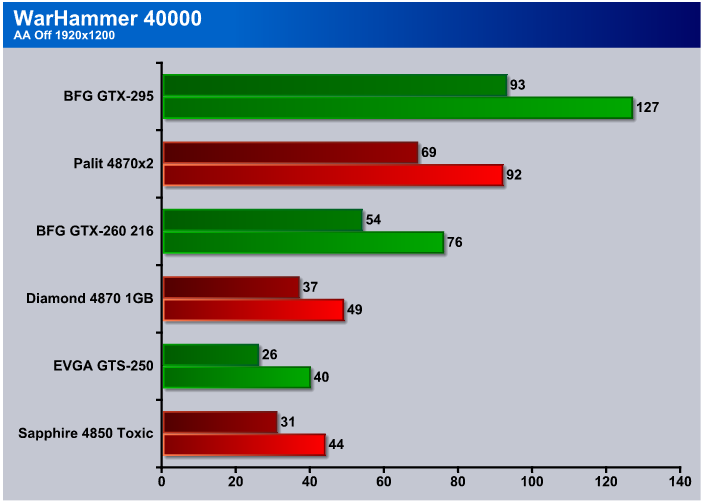 The story remains pretty much the same at 1920×1200 with one exception. The 4850 Toxic beat out the GTS-250 but beyond that one price point the other Nvidia GPU's kept ahead of the ATI GPUs we tested.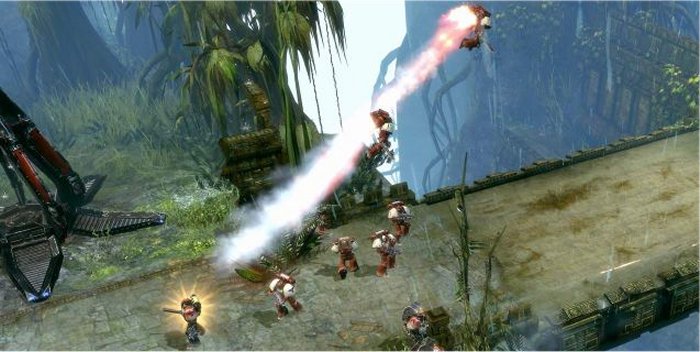 Warhammer With AA/AF Turned On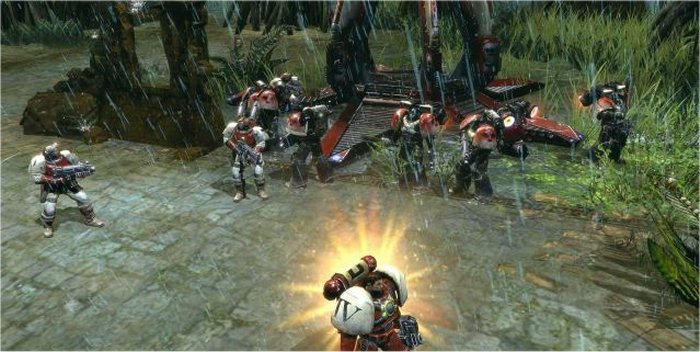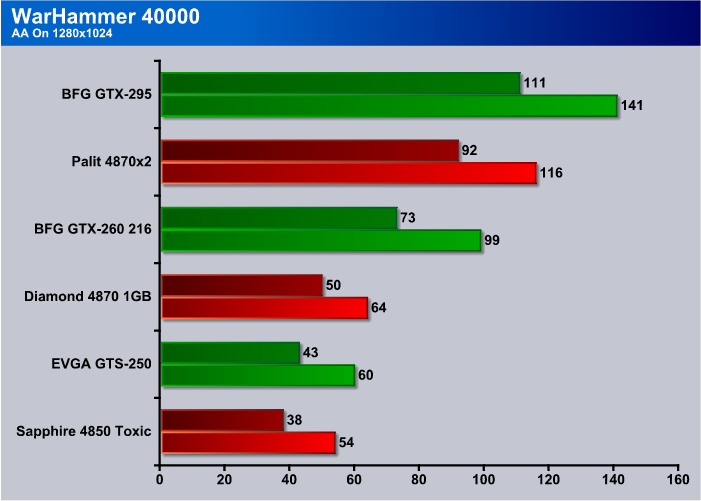 We were a little surprised when ATI didn't close the gap when we turned on AA/AF because ATI cards normally like AA/AF being on. The GTS-250 ran 5 -6 FPS better than the 4850 Toxic and the GTX-260 ran 23 and 35 FPS faster than the 4870 1 GB. When we got to the monster dual core GPU's the GTX-295 did 9 FPS and 25 FPS better than the 4870×2.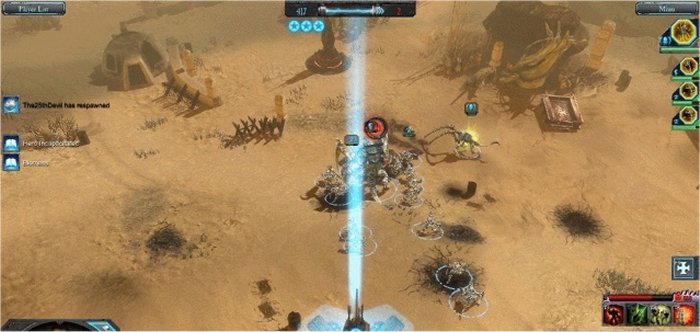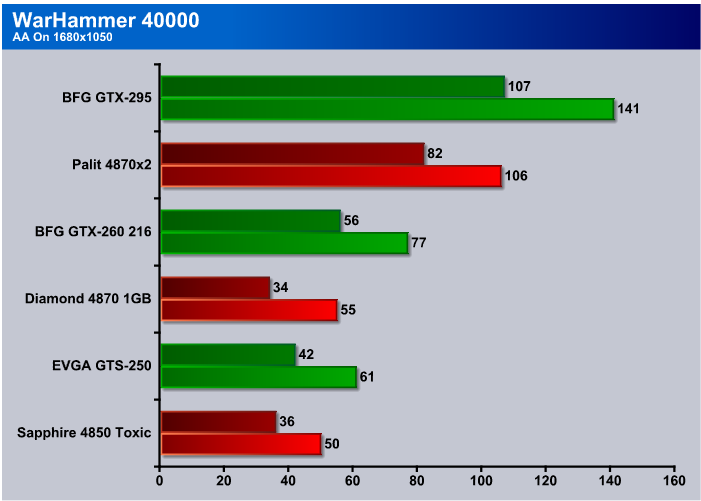 Getting to 1680×1050 AA On the GTS-250 out did the 4850 Toxic by 6 and 11 FPS respectivly. The GTX-260 got the 4870 1 GB by 22 FPS in both Average and Minimum tests. The GTX-295 had 25 and 35 FPS over the 4870×2. We didn't expect the one sided battle this has been so far but it looks like the Nvidia on site optimization team that goes out to help game developers optimise the game has it on the ball with Warhammer.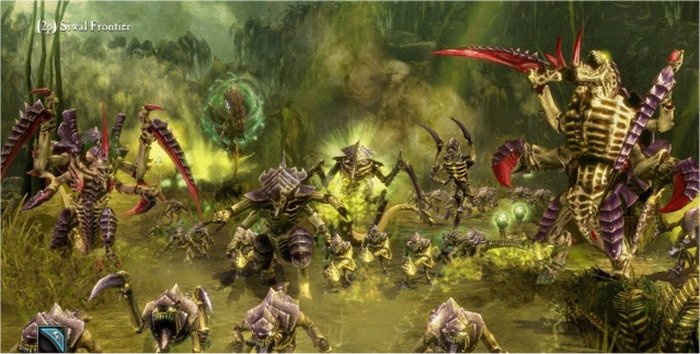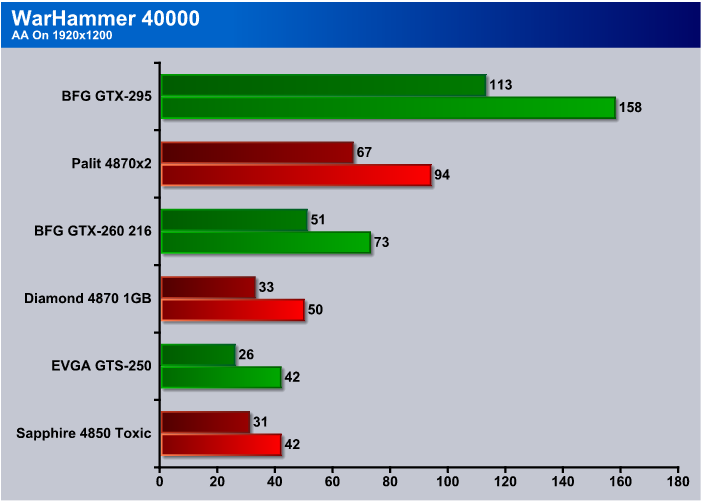 In the highest resolution we tested 1920×1200 with AA/Af turned on the 4850 Toxic managed to squeak out a win over the GTS-250 if you discount the significant microstutters we saw with the 4850 Toxic. The 4850 Toxic and 4870 had pretty bad microstutters in cutscenes. The 4870×2 powered through the cutscenes with it's raw power and the microstutters were barely noticeable. The GTX-260 took the 4870 1 GB by 18 and 23 FPS and it's had the lead over the 4870 1 GB throughout testing. The GTX-295 dominated the 4870×2 and comes in a whopping 36 and 62 FPS ahead of the 4870×2.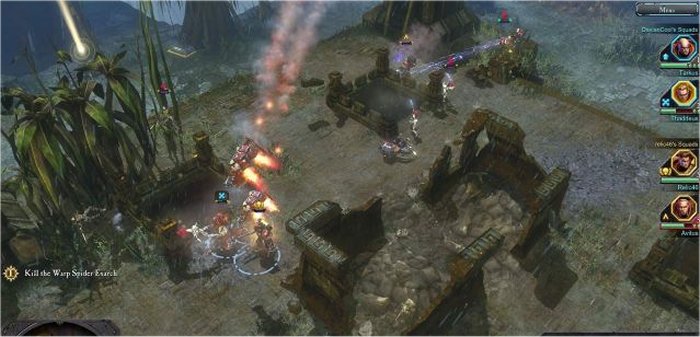 CONCLUSION
In all Dawn of War 2 Warhammer 40,000 has been a fun and well behaved game. The learning curve on the game is very small and within minutes you'll be amazed how well you've learned the controls. During intense battle it can get a little confusing selecting he different squad members and using their special abilities to turn the tide of the battle to your favor, but face it battle is confusing. The missions get a little repetitive after a while but it doesn't seem to diminish the games playability.
Don't rush to dump all the War Gear you've acquired for experience points, if you come on some new gear that you have no idea the use for you might want to hold on to it until later levels because not every piece of gear is offered twice. It doesn't seem like too demanding a game and we ran our tests with maximum eye candy settings at every resolution. We did notice a little game slow down with the 4850 Toxic but it wasn't anything you couldn't dial down with a few adjustments to the eye candy levels. In all though the best performance came from the Nvidia GPU's so we suspect it to be highly optimized for Nvidia cores.
Graphics for tactical play are best from the overhead view but a simple scroll of the mouse and your down in the battle man to man and that's an interesting point of view. Often we simply sit above the action and watch from our perch high above and direct the troops, swooping down into the battle changes the perspective quickly and you get more of the confusion and mayhem. Up close the characters have great detail and hand to hand combat is seriously fun.
We can't wait to get back to the battlefield on this Epic RTS game and really like the ability to upgrade our Abilities, Weapons and Armor. There's just something about wading through your enemy like the Grim Reaper and finding some shiny new weapon that promises to increase your battle effectiveness and it keeps the game from getting stale as missions progress.
If your looking to kill way to much time we can easily recommend Dawn of War 2 Warhammer 40,000.