The ASUS Blitz Formula did one thing that impressed us more than anything else, it achieved or surpassed every goal that we set for it and that's rare in this day and time. ASUS has a true winner on their hands as this is most likely the best of all the P35 motherboards currently available.
INTRODUCTION
In June, 2006, ASUS introduced their Crosshair nForce 590 SLI AM2 motherboard at the Computex show in Taiwan. This board was officially the first in the new Republic of Gamers (R.O.G) series which caters to the gamer and hard-core computer enthusiast. ASUS defines the mission and purpose of this series of boards as follows:
The Republic of Gamers consists only the best of the best. We offer the best hardware engineering, the fastest performance, the most innovating ideas, and we welcome the best gamers to join in. In the Republic of Gamers, mercy rules are only for the weak, and bragging rights means everything. We believe in making statements and we excel in competitions. If your character matches our trait, then join the elite club, make your presence felt, in the Republic of Gamers.
Since their rather auspicious beginning ASUS has added four more boards to their R.O.G. series. Each of these offerings boasted the fastest chipset at the time of the board's debut coupled with a vast array of features. The most recent additions are based on the Intel P35/ICH9R chipset and are dubbed the Blitz. You'll notice that we used the term "additions" in the prior sentence, as there are actually two Blitz boards, the Blitz Formula and the Blitz Extreme. The primary difference between the two is that the Blitz Formula supports DDR2 and the Blitz Extreme supports the newer DDR3.
We have had our review sample of the ASUS Blitz Formula for the past three weeks. Rather than rushing to be the first kids on the block with a review of this new board we opted to wait until all our preferred test conditions could be met. Namely we wanted to perform all our tests at the native 1333MHz speed this board supports, ergo we were delayed by waiting for our new processor to arrive. We feel the wait was worth it and hope you'll enjoy our findings as much as we enjoyed gathering them.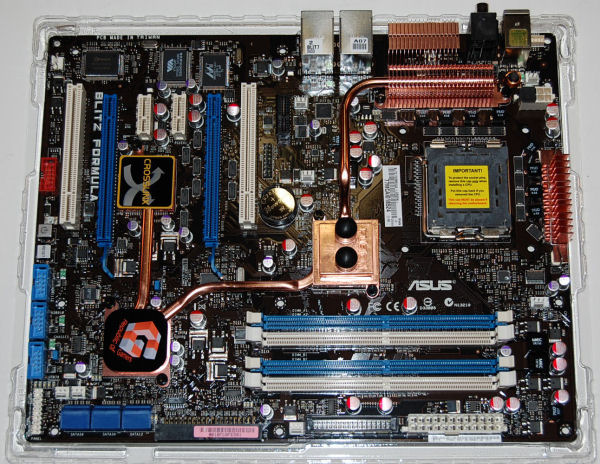 ASUS:  The Company
ASUS, a technology-oriented company blessed with one of the world's top R&D teams, is well known for high-quality and innovative technology. As a leading provider of 3C (computers, communications and consumer electronics) total solutions, ASUS offers a complete product portfolio to compete in the new millennium.

In 2005, ASUS shipped 52 million motherboards, which means one out of every 3 desktop PCs sold last year was powered by an ASUS motherboard. If we line them up side by side, the length will be longer than the distance from New York to San Francisco.

ASUS products' top quality stems from product development. It's like learning Chinese Kung-Fu; one must begin with cultivating the "Chi" and inner strength. Besides innovating cutting-edge features, ASUS engineers also pay special attention to EMI (electromagnetic interference), thermal, acoustics and details that usually go unnoticed to achieve complete customer satisfaction. ASUS notebooks are the first TCO'99-certified notebooks worldwide. The requirements for this honor include radiation emission control, energy (battery consumption), ecology (environment friendly) and ergonomics.

Imagine innovations that simplify our lives and enable us to realize our full potential. It is technologies' responsibility to accommodate us, not the other way around, because all devices should perform and communicate seamlessly anytime, anywhere. ASUS thrives to become an integrated 3C solution provider. (Computer, Communications, Consumer electronics.)

Over the past 2 decades, technology has changed the way we live and experience the world. We have been enabled to work, play, learn, and communicate in ways we have never before thought possible. Since its inception, ASUS has been the cornerstone of this evolution. 1 out of every 4 desktop PCs in the world today has an ASUS motherboard inside. As a major player of this evolution, we have established our corporate mission … ASUS mission:   Provide innovative IT solutions that enpower people and businesses reaching their full potential.
FEATURES & SPECIFICATIONS
Features
LGA775 Intel® Quad-core Processor Ready
This motherboard supports the latest Intel® Quad-core processors in LGA775 package. It´s excellent for multi-tasking, multi-media and enthusiastic gamers with 1066/800 MHz FSB. Intel® Quad-core is one of the most powerful CPU in the world
LGA775 Intel® Core™2 Processor Ready
This motherboard supports the latest Intel® Core™2 processors in LGA775 package. With new Intel® Core™ microarchitecture technology and 1066 / 800 MHz FSB, Intel® Core™2 processor is one of the most powerful and energy efficient CPU in the world.
Intel® P35 Chipset
The Intel® P35 Express Chipset is the latest chipset designed to support 8GB of dual-channel DDR3 1066/800 MHz and DDR2 800/667 MHz memory architecture. It also supports 1333/1066/800 FSB (Front Side Bus), PCI Express x16 graphics and multi-core CPUs.
CrossLinx Technology
Crosslinx is an unique technology utilizing a dedicated controller to optimize PCIe allocation with dual x8 lanes. Crosslinx eliminates the graphics data bottleneck found in other x16, x4 solutions. The result is unmatched graphics performance for smoother gameplay and maximum benchmark potential.
Fusion Block System
The Fusion Block System is a more efficient thermal solution compared to competing followers with complicated looks. It is a hybrid thermal design that combines the ROG´s renowned heatpipe design with the additional ability to connect to a water cooling system. By taking the entire integrated solution into design considerations, the user can enjoy exceptional thermal improvement to northbridge, southbridge, Crosslinx, and even VRM with a single connection. The Fusion Block System is the most versatile, efficient, and the most advanced thermal system there is on a motherboard.
2-Phase DDR2
With the embedded 2-Phase DDR2, this motherboard allows users to reach higher memory frequencies and enjoy better performance. Compared with only one phase solutions, this motherboard ensures longer power component lifespans and higher overclockability due to cooler temperatures and better efficiency.
COP EX
The COP EX allows overclockers to increase chipset voltages without the worries of overheating. It can also be used to monitor and save an overheating GPU. The COP EX allows more freedom and less constraint for maximum performance achievement.
Voltiminder LED
Acting as the "red zone" of a tachometer, the Voltiminder LED displays the voltage status for CPU, NB, SB, and Memory in a intuitive color-coded fashion. The voltiminder LED allows quick voltage monitoring for overclockers.
Loadline Calibration
Maintains ample voltage support for the CPU is critical during overclocking. The Loadline Calibration ensures stable and optimal CPU voltage under heavy loading. It helps overclockers enjoy the motherboard´s ultimate OC capabilities and benchmark scores.
CPU Level Up
This profile gives gamers compreshensive and detail tuning to frequency, voltages, and even timings to give you a real professional level of overclocking configuration!
Extreme Tweaker
"Extreme Tweaker" is the one stop shop to fine-tune your system to optimal performance. No matter if you´re looking for frequency adjustment, over-voltage options, or memory timing settings, they´re all here!
Listen with Absolute HD
SupremeFX II delivers an excellent high definition audio experience to the gamers of ROG. The SupremeFX II features unique audio innovations for gamers to spot enemes in 3D environment during game play. SupremeFX II also provides gamers a special tool to emphasize human voices in games to help make dialogues clearer and more audible.
External LCD Poster
The new LCD Poster now posts critical POST information in an ever friendly and flexible external display. When system malfunction occurs, the LCD Poster automatically detects device failure and translates the errors on the LCD during POST. Unlike other competing 2 digit displays, users won´t need to read "gibberish" to find out what´s wrong.
Onboard Switch
With an easy press during overclock, this exclusive onboard switch allows gamer to effortlessly fine-tune the performance without having to short the pins or moving jumpers!
Clear CMOS Switch
Aside from the usual CMOS clearing switch located on the motherboard the Blitz offers an additional more convenient location on the rear panel.
C.P.R.(CPU Parameter Recall)
When the system hangs due to overclocking failure, there is no need to open the case to clear CMOS data. Just simply restart the system, the BIOS would show the previous setting and then users can amend the CPU setting again.
FEATURES & SPECIFICATIONS
ASUS® Blitz Formula SE
Detailed Features & Specifications
CPU
LGA775 socket for:

Intel® Core™2 Extreme
Core™2 Quad
Core™2 Duo
Pentium® Extreme
Pentium® D
Pentium® 4
Celeron® D Processors
Intel® next generation 45nm Multi-Core CPU
Compatible with Intel® 06/05B/05A processors

Chipset
Intel® P35/ICH9R with Intel® Fast Memory Access Technology
Front Side Bus
1333 / 1066 / 800 MHz
Memory
Dual channel memory architecture
4 x DIMM, support max. 8GB, DDR2-1066*/800/667 MHz, non-ECC and un-buffered memory
* The chipset officially supports the memory frequency up to DDR2 800 MHz. Due to the tuning by ASUS exclusive technology, this motherboard natively supports up to DDR2 1066MHz. Please refer to www.asus.com or user manual for Memory QVLExpansion Slots2 x PCIe x16 slot, support dual graphics solution
3 x PCIe x1 ( the PCIEx1_1 (black) is compatible with audio slot)
2 x PCI 2.2CrossFireSupports ATI CrossFire™ graphics cards (both at x8 mode)StorageICH9R Southbridge:
6 x SATA 3.0 Gb/s ports
Intel Matrix Storage Technology supports RAID 0, 1, 5 and 10.
JMicron® JMB368 PATA controller:
1 x UltraDMA 133/100/66/33 for up to 2 PATA devices
LANDual Gigabit LAN controllers, both featuring AI NET2High Definition AudioSupremeFX II Audio Card:
ADI 1988B 8-channel High Definition Audio CODEC
Noise Filter
Coaxial, Optical S/PDIF out at back I/O
LANDual Gigabit LAN controllers, both featuring AI NET2IEEE 1394a2 x 1394a ports(1 port at back I/O, 1 port onboard)USBmax. 12 USB 2.0 ports(6 ports at mid-board, 6 ports at back panel)Overclocking FeaturesFusion Block System
Crosslinx Technology
Extreme Tweaker
2-Phase DDR2
Loadline Calibration
Intelligent overclocking tools:
CPU Level Up
AI NOS™ (Non-delay Overclocking System)
AI Overclocking (intelligent CPU frequency tuner)
ASUS AI Booster Utility
O.C Profile
Overclocking Protection:
COP EX (Component Overheat Protection – EX)
Voltiminder LED
ASUS C.P.R.(CPU Parameter Recall)
Special FeaturesLCD Poster
Onboard Switches: Power / Reset / Clear CMOS (at rear)
ASUS Q-Connector
ASUS Q-Fan 2
ASUS EZ Flash 2
ASUS CrashFree BIOS 3
ASUS MyLogo3Back Panel I/O Ports1 x PS/2 Keyboard port(purple)
2 x eSATA ports
1 x Optical + 1 x Coaxial S/PDIF Output
2 x LAN (RJ45) port
6 x USB 2.0/1.1 ports
1 x IEEE1394a port
1 x Clear CMOS switchInternal I/O Connectors3 x USB 2.0 connectors supports additional 6 USB 2.0 ports
1 x Floppy disk drive connector
1 x IDE connector for two devices
6 x SATA connectors
8 x Fan connectors: 1 x CPU / 1 x PWR / 3 x Chassis / 3 x Optional
2 x thermal sensor connectors
1 x IEEE1394a connector
1 x S/PDIF output connector
1 x Chassis Intrusion connector
24-pin ATX Power connector
8-pin ATX 12V Power connector
1 x En/Dis-able Clear CMOS
System panel connectorBIOS16Mb AMI BIOS, PnP, DMI2.0, WfM2.0, SM BIOS 2.4, ACPI2.0a Multi-Language BIOSManageability WOL by PME, WOR by PME, Chasis Intrusion, PXEO/S CompatibilityWindow XP / VistaAccessories Fusion Block System Accessory
LCD Poster
DIY Pedestal
ASUS Optional Fan
SupremeFX II Audio Card
3 in 1 ASUS Q-Connector Kit
UltraDMA 133/100/66 cable
Floppy disk drive cable
SATA cables
SATA power cables
2-port USB2.0 + IEEE 1394a module
I/O Shield
Cable Ties
User's manualSoftwareS.T.A.L.K.E.R.
ASUS PC Probe II
ASUS Update
ASUS AI Suite
Futuremark ® 3DMark® 06 Advanced Edition
Kaspersky® Anti-VirusForm Factor ATX Form Factor, 12″x 9.6″ (30.5cm x 24.5cm)
CLOSER LOOK
Packaging & Bundled Accessories
The outer package the Blitz Formula was delivered in embodies recent changes that many motherboard manufacturers have adopted recently. The box is not nearly as wide as past offerings, but about 50% taller.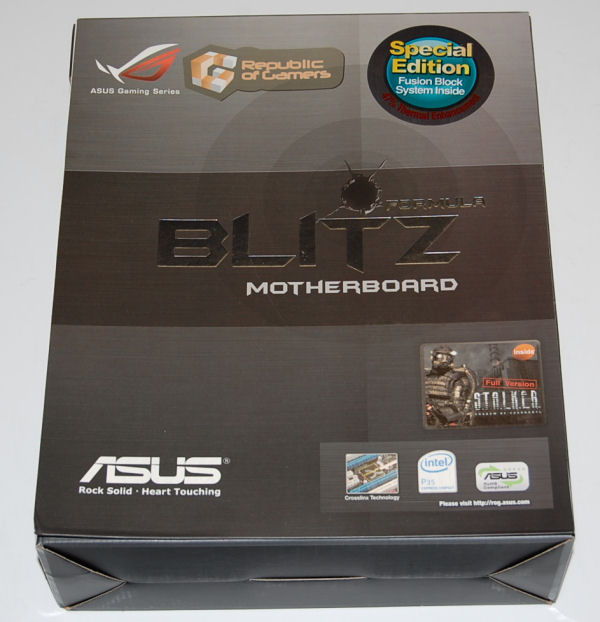 Exterior Package
The reason for the increased height of the package becomes obvious when you open it. There are two inner containers, one housing the motherboard and the other the bundled accessories.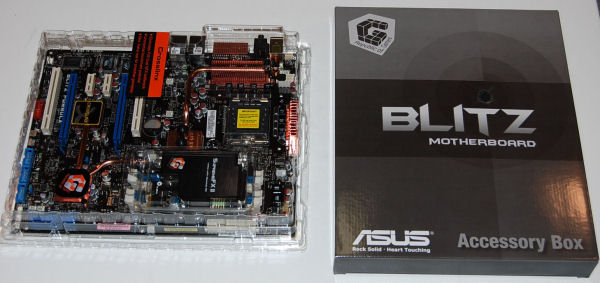 Motherboard & Accessory Containers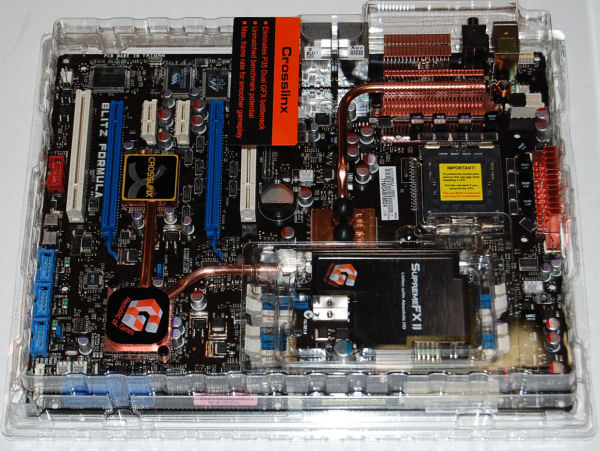 Blitz Formula…Up Close
As we have stated before in our previous motherboard reviews the amount of accessories included with most of "the new motherboards on today's market is nothing shy of phenomenal"! ASUS goes well beyond this point with their R.O.G. series of boards! Take a gander at what they package with the Blitz Formula:
Fusion Block system accessory kit
LCD Poster
DIY Pedestal
ASUS Optional Fans
SupremeFX II Audio Card
3 in 1 ASUS Q-Connector Kit
UltraDMA 133/100/66 cable
Floppy disk drive cable
SATA cables
SATA power cables
2-port USB2.0 + IEEE 1394a module
I/O Shield
Cable Ties
User's manual
S.T.A.L.K.E.R.
System disk

Drivers and applications
ASUS PC Probe II
ASUS Update
ASUS AI Suite
Futuremark ® 3DMark® 06 Advanced Edition
Kaspersky® Anti-Virus
CLOSER LOOK cont.
Packaging & Bundled Accessories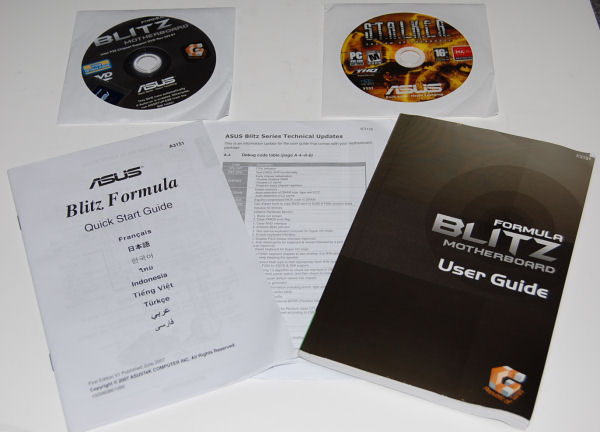 Documentation & Software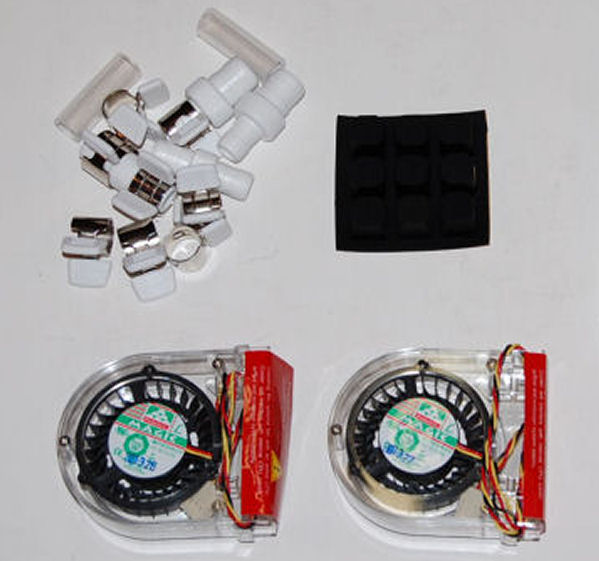 Cooling Accessories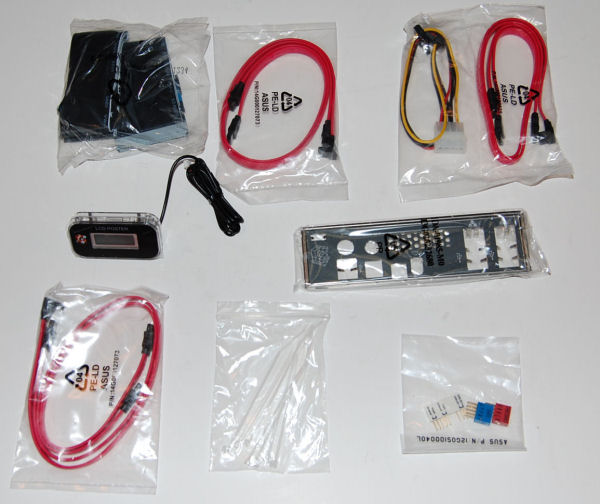 Setup & Wiring Accessories
Unlike other boards that come with their sound offerings soldered to the motherboard, ASUS provides a separate card they call the SupremeFX II. This sound card is based on Analog Devices AD1988B HD Audio CODEC and has a proprietary PCI-e 1x slot for installation. The card supports 7.1 surround sound technology as well as EAX 1.0 and 2.0.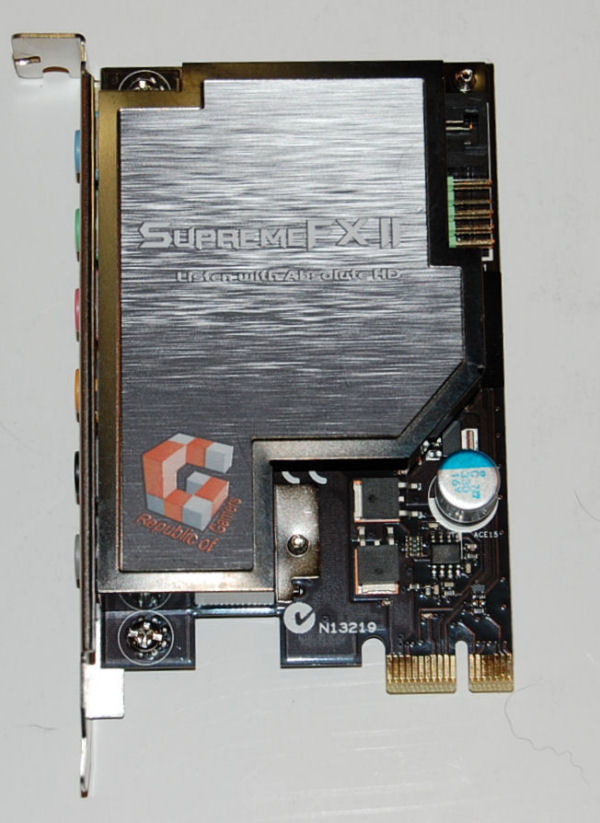 SupremeFX II Soundcard
CLOSER LOOK cont.
Layout & First Impressions
At first glance you may not see any major changes in the Blitz Formula that differentiate it from other less expensive Intel P35 based boards. Having the board in hand for a matter of minutes changes these first impressions rather significantly. This motherboard has without a doubt the best and most functional layout of any board we've tested in recent years. We'll certainly elaborate on what led us to this determination as we take a closer look at the board's component placement.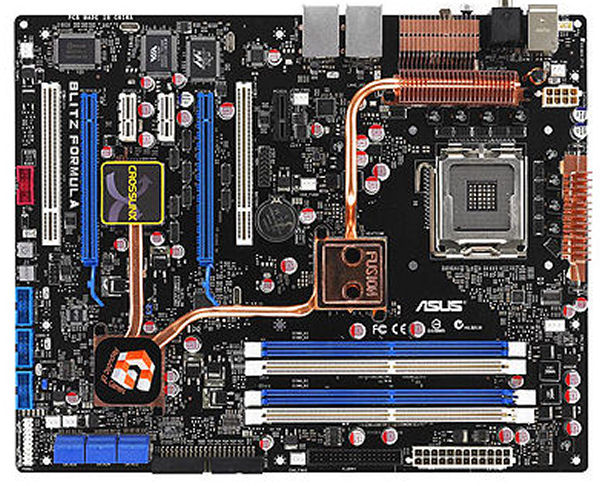 ASUS Blitz Formula
ASUS has continued it's use of passive cooling on the Blitz formula. On the Blitz Formula the passive cooling element is one continuous product that begins with the PWM on the left rear of the board then extending to the northbridge, southbridge, and CrossLinx chip. A closer view of the northbridge shows the Fusion Block System which is an ASUS original and a new feature for the R.O.G. series of motherboards beginning with the Blitz. The Fusion Block allows the user to rather painlessly add water cooling as an option to further cool the already extremely effective passive cooling system.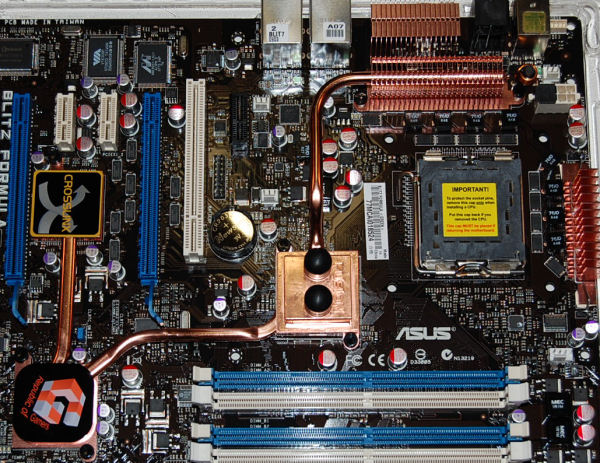 Passive Cooling & Fusion Block System
In the next image located at the top left we see the black x1 PCI-e slot.   This slot is specific to the SupremeFX II Soundcard. We attribute much of the board's improved layout to this slot's placement in this location. Doing so moved the PCIe slots down just enough where the memory slots can be easily accessed even with an 8800GTX graphics card installed. There is no need with this configuration to remove the graphics to add or remove memory modules. Such is not the case for most of this board's competitors.
Another feature new to the Blitz is the CrossLinx system which is a dedicated graphics controller that reputedly reduces the bottleneck of the PCIe slots when using two AMD graphics cards in CrossFire™ configuration. On previous boards the primary PCIe slot operated at x16 and the secondary slot operated at x4. With the CrossLinx onboard each of the slots function at x8.
A look to the lower right of this image also shows the onboard power and reset switches which is a feature we can't credit ASUS with developing, but certainly appreciate its addition.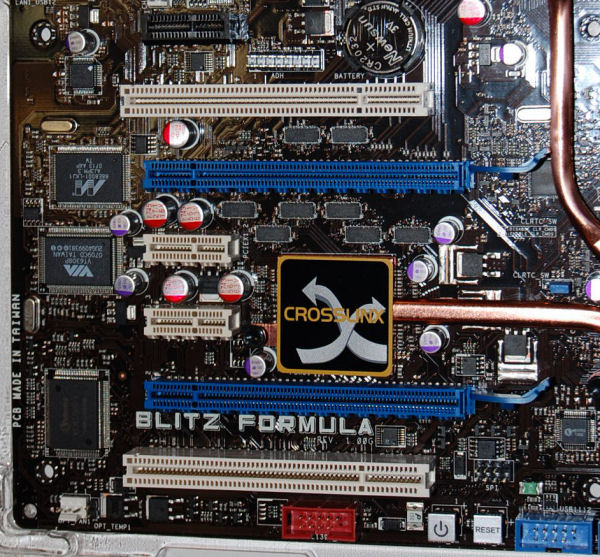 PCIe Slots & CrossLinx Controller
CLOSER LOOK cont.
Layout & First Impressions
A look at the lower right hand portion of the Blitz Formula reveals three blue USB 2.0 I/O connectors in their usual location. Moving from these connectors in a counterclockwise fashion we also see the white front panel headers which again haven't changed in their placement.
Continuing in a counterclockwise motion we see the six SATA ports. The right-angled configuration of all these ports certainly makes for easy connection and vastly improves SATA cable management. It should also be noted that ASUS includes right-angle adapters on one end of three of the six supplied SATA cables further enhancing cable management. Immediately to the right of the SATA ports in the single black PATA adapter also mounted at a right angle and operated by the onboard JMicron® JMB368 PATA controller.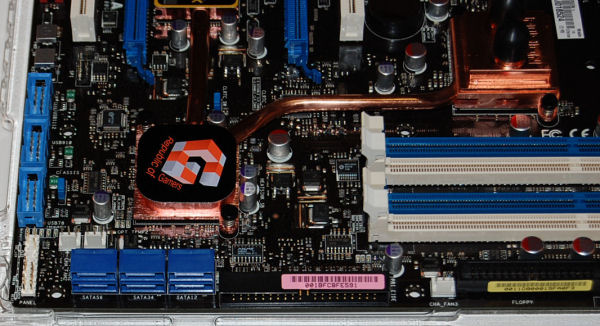 USB I/O, Front Panel Headers, & SATA Ports
In the next image we see the DDR2 memory slots which as previously stated are much more accessible due to component configuration even with the board fully loaded with accessories. One feature that surprised us was the inclusion of a FDD connector. We would have assumed that it would have gone the way of the parallel and serial ports on this board. The 24 pin power adaptor has remained in its usual position.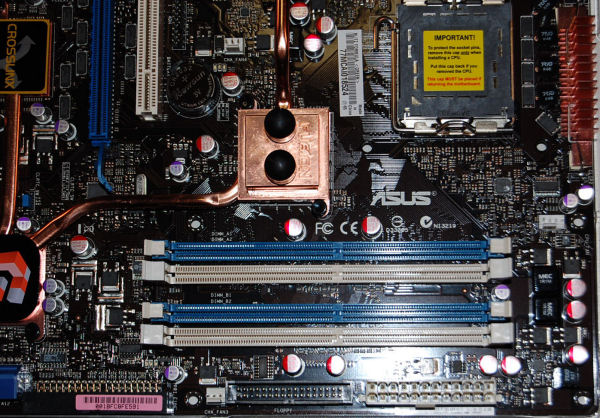 Memory Slots, FDD, & 24 pin Power Connector
The area around the CPU slot is all passively cooled but the layout of the board is such that there is adequate space around the the slot. The height of the passive cooling elements, even the Fusion Block doesn't appear that it will cause any significant problems with mounting most of today's modern CPU coolers. We placed four different coolers that we use for most of our testing over the CPU slot and saw that none of the four were in any way impeded by the passive cooling elements.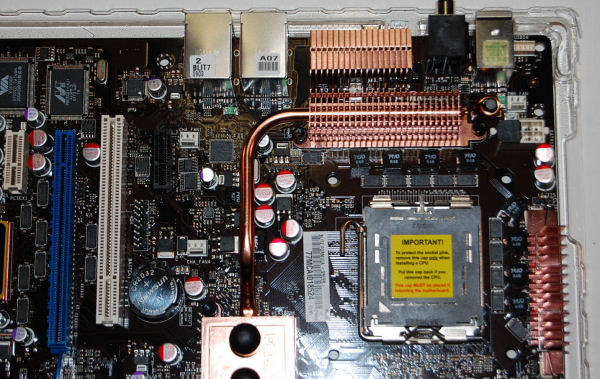 CPU Slot Surrounded by Passive Cooling
The rear panel contains the following connectors:
1 x PS/2 Keyboard port(purple)
2 x eSATA ports 
1 x Optical + 1 x Coaxial S/PDIF Output
2 x LAN (RJ45) port
6 x USB 2.0/1.1 ports
1 x IEEE1394a port
1 x Clear CMOS switch
Rear I/O Panel
BIOS
The BIOS framework of the ASUS Blitz Formula motherboard is controlled by the American Megatrends, Inc. BIOS. The features shown in the images below are from the BIOS that shipped with our review sample, version 0903. During our review of this board we noted that a newer BIOS (version 1003) have been released by ASUS, but we saw no benefits or features that would have caused us to upgrade.
Main BIOS Screen
The Main BIOS screen appears to be no different than that used on any version of any ASUS BIOS that we've seen over the past year. The features here are self explanatory and we won't insult your intelligence by reviewing each of them.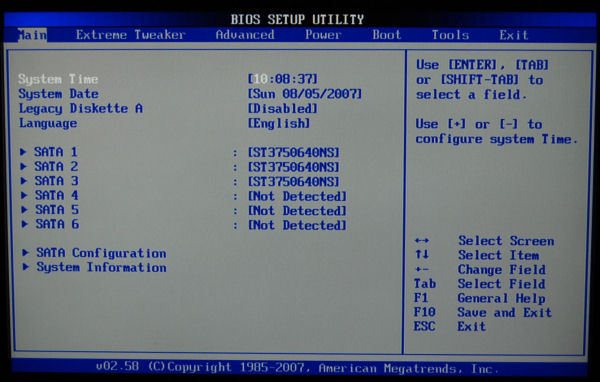 Extreme Tweaker BIOS Screen(s)
The Extreme Tweaker BIOS screens include all the features relevant to the entire board's system frequency and voltage, in other words all of the overclocking features are located here. It is quite large and requires several images (below) to be able to view all of the included features.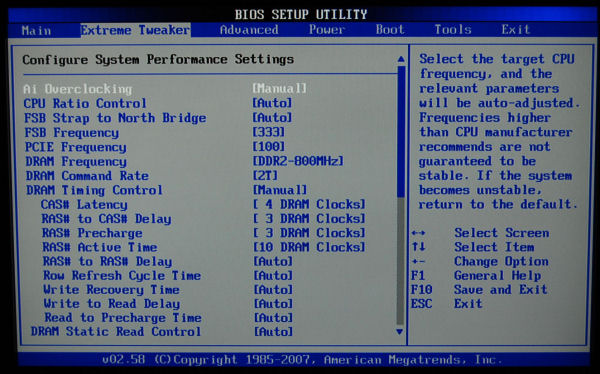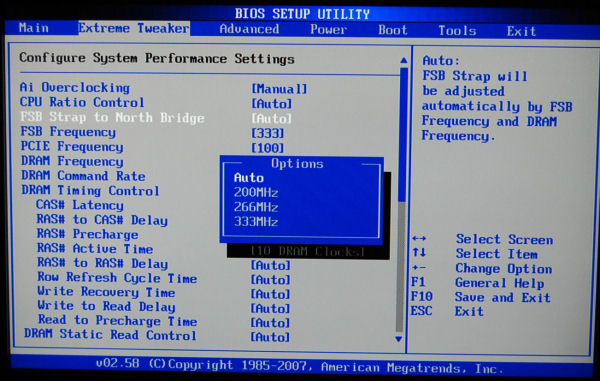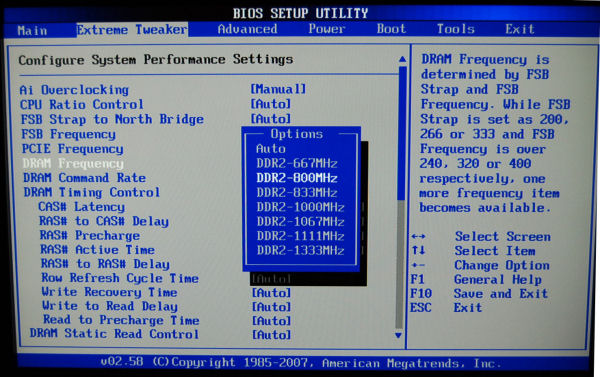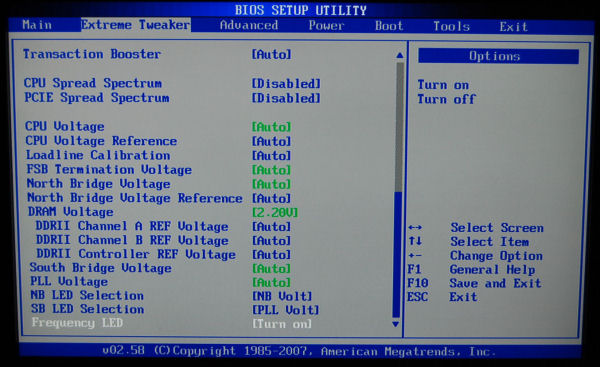 BIOS cont.
Advanced BIOS Screen(s)
The Advanced BIOS screens contain options for changing: CPU configuration, USB devices, AI Net 2, Northbridge configuration, on-board devices, and Plug and Play options.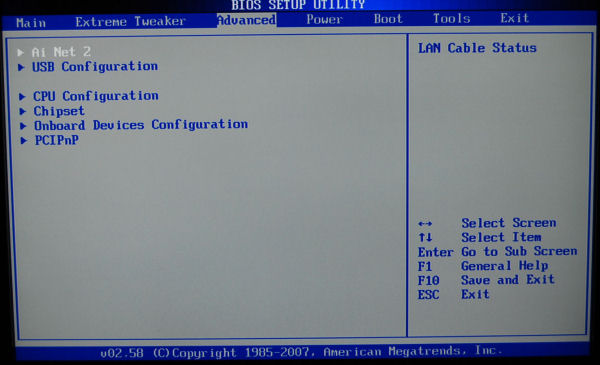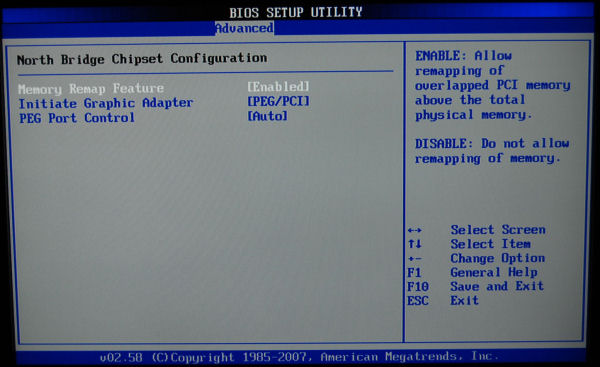 Power BIOS Screen(s)
The Power BIOS screens allow you to change settings for advanced power management and ACPI. Probably the single most interesting feature here is the Hardware Monitor which literally monitors either the RPM, temperature, or voltage on almost every phase of your boards operation. These values can be displayed on screen using the latest version of ASUS Probe II software included with the board on the utilities disk.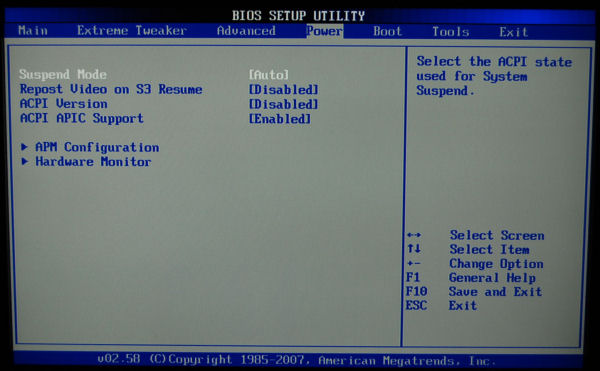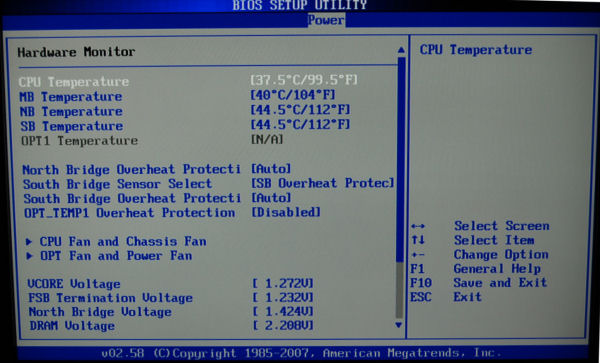 We add the next table on the vast majority of our motherboard reviews for the both the computer enthusiast and for the general consumer to use for comparison purposes. The table depicts all of the primary BIOS parameter ranges that would be of interest to anyone thinking of overclocking this board.
ASUS Blitz Formula Primary BIOS Parameters
(Manual Adjustments)

FSB Strap to Northbridge
200MHz, 266MHz, & 333MHz
FSB Frequency
200MHz to 800MHz in 1MHz increments
PCIE Frequency
100MHz to 150MHz in 1MHz increments
DRAM Frequency
Auto, DDR2 667, DDR2 800, DDR2 1067
CPU Voltage
Auto, 1.1V – 1.9V in varying increments
CPU Voltage Reference
Auto, 0.531x, 0.545x, 0.561x, 0.576x, 0.581x, 0.597x, 0.618x & 0.635x
FSB Termination Voltage
Auto & 1.2V – 1.8V in 0.02V increments
Northbridge Voltage
Auto & 1.25V – 2.03V in 0.02V increments
Northbridge Voltage Reference
Auto & 0.61x & 0,67x
DRAM Voltage
Auto & 1.80V – 3.4V in 0.02V increments
DDRII Channel A Reference Voltage
Auto & DDRII_REF

+

0 – 30mv in 10mv increments
DDRII Channel B Reference Voltage
Auto & DDRII_REF

+

0 – 30mv in 10mv increments
DDRII Controller Reference Voltage
Auto & DDRII_REF

+

0 – 30mv in 10mv increments
South Bridge Voltage
Auto & 1.050V – 1.225V in varying increments
PLL Voltage
Auto & 1.50V – 2.00V in 0.02V increments
TESTING
We have very high expectations for the Asus Blitz Formula and therefore plan to pair it against a very worthy opponent, the Gigabyte P35-DQ6. We thought a comparison between the two might be of interest to many of our readers as both of these boards have received very good to excellent ratings in recent marketplace reviews. Oh, I failed to mention that we'll be using our most recent acquisition, an Intel E6850 Core 2 Duo processor as well for some of that down-home 1333MHz goodness.
Test Platform

Processor

Intel E6850 Core 2 Duo at 3.0GHz

Motherboard

Test Board #1:  ASUS Blitz Formula SE BIOS 0903
Test Board #2:  Gigabyte P35-DQ6 BIOS F5L

Memory

2GB of OCZ Reaper 8500 DDR-2

Drive(s)

2 – Seagate 750GB Barracuda ES SATA Drives

Graphics

XFX GeForce® 8800 GTX XXX running ForceWare 162.22

Cooling

Enzotech Ultra w/ 120mm Delta Fan

Power Supply

PC Power & Cooling 1KWSR PSU

Display

Dell 2407 FPW

Case

Lian Li G70 (highly customized)

Operating System

Windows Vista Ultimate 32-bit
Unfortunately when testing a motherboard there is not set of "grass roots" tests that will speak to the motherboard's overall performance. It is therefore necessary to comparatively test the performance of the CPU, Memory, Hard Drive(s) and Graphical Rendering and then we'll draw assumptions from the results of these tests.
Synthetic Benchmarks
PCMark 05 v. 1.2.0
3DMark06 v. 1.1.0
SiSoft SANDRA XI Professional
Cinebench 9.5 (Daylight)
SuperPi Mod 1.5XS
HD Tach RW 3.0.1.0
Games
S.T.A.L.K.E.R. v 1.30
Company of Heroes DX10
Lost Planet DX10
We will test each of these boards using purely stock settings utilizing the benchmarks and games captioned in the table above. Overclocking will be addressed later in this review.
TEST RESULTS
CPU
Although "synthetic benchmarks" aren't the complete answer when testing products as long as the testing is done using the same uniform procedure(s) and settings each time they are run should yield a fairly reliable idea of the product's performance. We chose SANDRA XI SP2 Professional, Everest Ultimate Edition 4.00.976, PCMark05's entire CPU suite, and Cinebench 9.5 one and multiple CPU rendering tests to relate CPU performance. Each was run three times with an average of the results being used to report in this review. .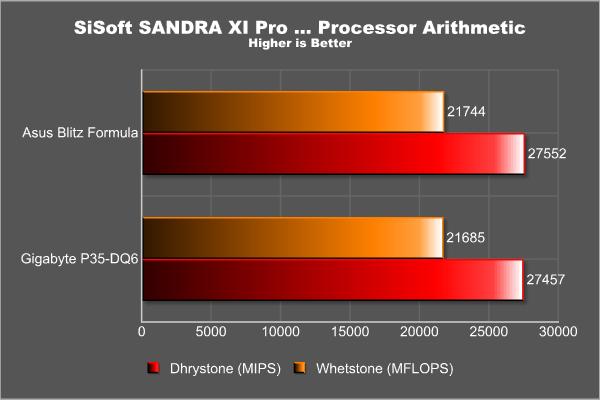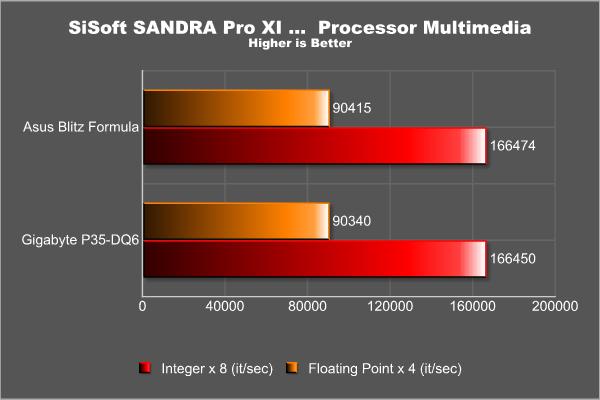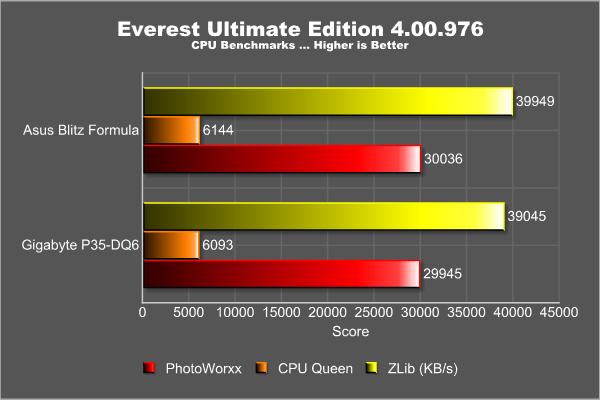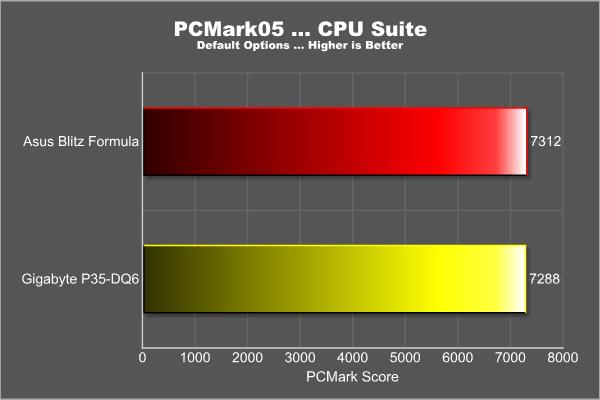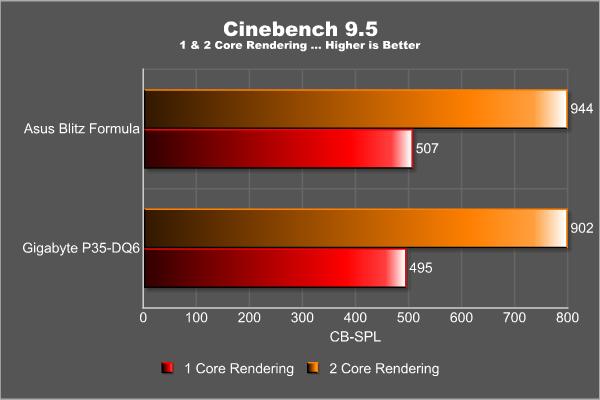 TEST RESULTS
Memory
Again we turned to the same trio of synthetic benchmarks to relate the performance of the memory with these two boards. With PCMark05 we ran the entire suite of memory tests that it offers. Remember we are using a 2GB kit of OCZ Reaper 8500 Memory for our performance testing which is running on all of these trials at 1066MHz and timings of 5-5-5-12 at 2.2 volts when utilizing the results for any comparisons that you may make between this review and others you may read. We utilized the same procedure for running the benchmarks as we did in the CPU performance testing.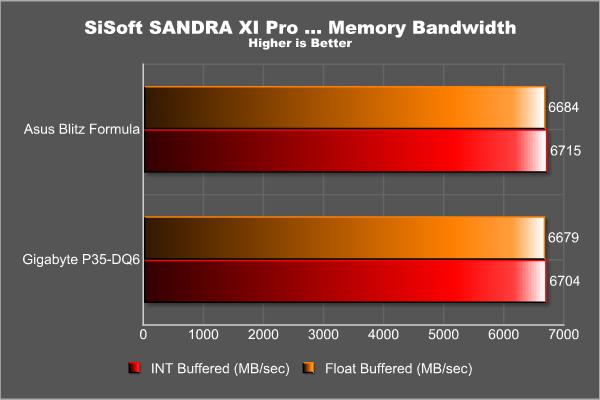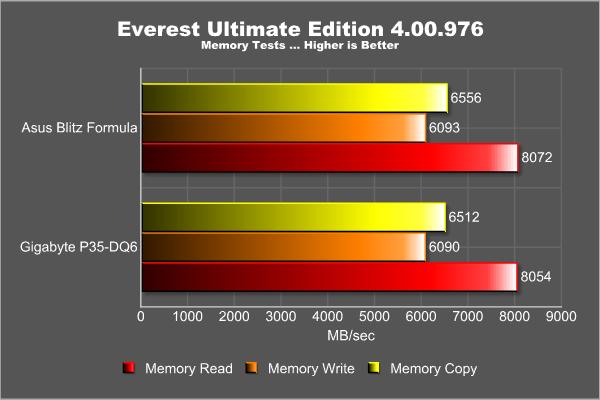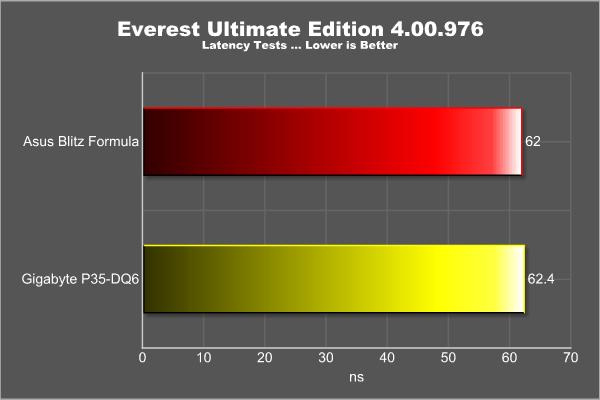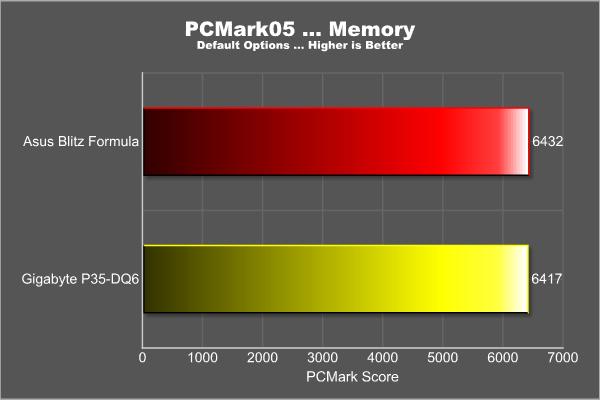 TEST RESULTS
Storage
In addition to utilizing PCMark's HD entire suite of tests we opted to add an additional benchmark which is well known to the computer enthusiast, HD Tach RW 3.0.1.0. In addition to testing the Seagate Barracuda 750GB ES drive we added a small AVB 4GB USB Flash Drive to the component test results in HD Tach to affirm the USB capabilities of these two boards. We displayed the HD Tach results in table form as opposed to having separate graphs for each of the four test results that were rendered as we feel it provides better visual comparison.
Seagate 750GB Performance … HDT-RW 3.0.1.0

 

ASUS Blitz Formula

Gigabyte P35-DQ6

Random Access Time* (ms)

14.1

14.3

Average Read Time (MB/sec)

66.1

66

CPU Utilization*

1%

1%

Burst Speed (MB/sec)

255.1

254.3

*Lower is Better … Otherwise Higher is Better
AVB 4GB USB Flash Drive … HDT-RW 3.0.1.0

 

ASUS Blitz Formula

Gigabyte P35-DQ6

Random Access Time* (ms)

14.2

14.3

Average Read Time (MB/sec)

30

29.8

Average Write Time (MB/sec)

24.2

24.1

CPU Utilization*

5%

6%

Burst Speed (MB/sec)

31

30

*Lower is Better … Otherwise Higher is Better
TEST RESULTS
System Performance
We thought this would be a perfect time to run a "real life" test that truly measures system performance as a whole excluding the drives. We opted for SuperPi which is the "Gold standard" for many enthusiasts when it comes to judging system performance. We ran 1 and 2 Meg calculations again running each test five times and threw out the two highest and the two lowest reporting the single remaining result.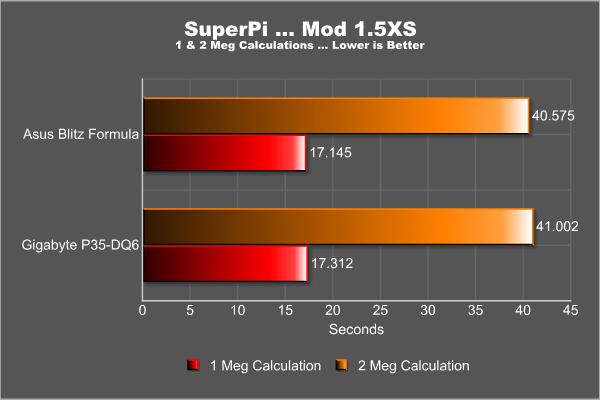 Graphics & Gaming
While graphics are of paramount importance to the computer enthusiast they serve little use in testing a motherboard other than for validation purposes. What we mean is that many of today's graphical benchmarks rely more heavily upon the GPU/VPU in the graphics card than they do upon the rest of the system resources for favorable results. This is a dual edged sword in that consumers with lesser grade CPUs, motherboards and memory may in some cases still have a favorable improvement in their graphics and gaming experience simply by adding an enhanced video card to their mix of components. 3DMark 2006 was also run at its standard default settings. We ran all games at a resolution of 1280 x 1024. No Antialiasing or Anisotropic Filtering was used to take the GPU out of the mix as much as possible. Oh, and for grins and giggles we ran two of the games in DX10 mode.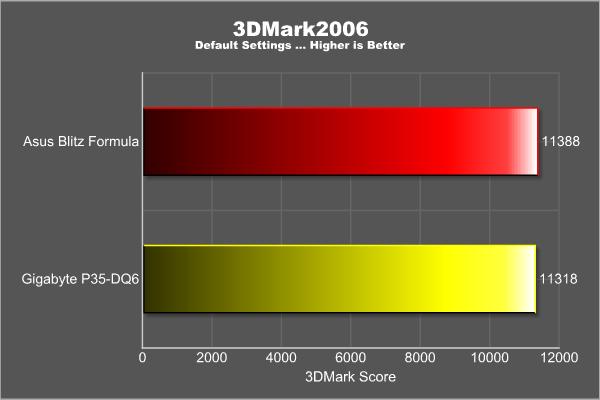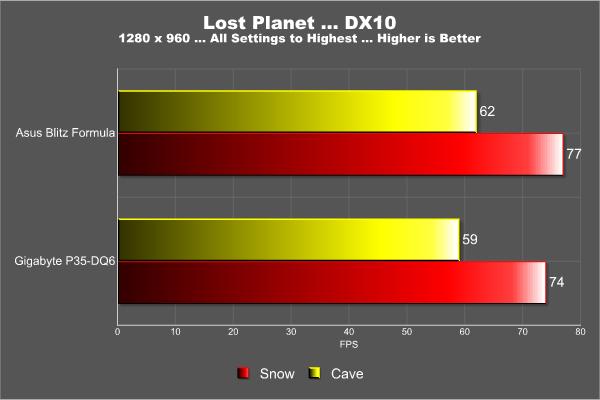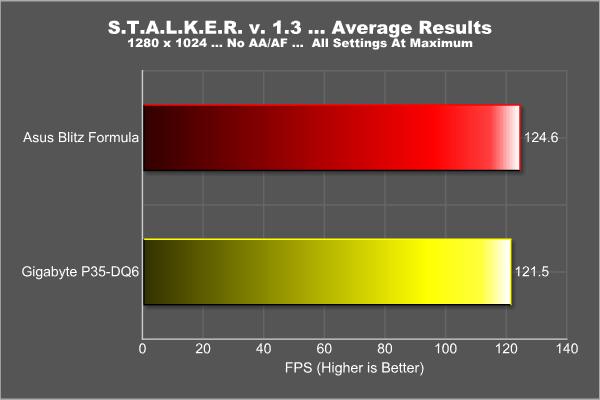 OVERCLOCKING
We took a slightly different approach to overclocking with this review. After reading so many excellent reports on the Intel Core 2 Duo E6850's overclockabilty we decided to see just how high we could push this baby without changing the multiplier. After playing for a couple of hours we found that a FSB of 440MHz (1760) and an effective overclock to 3.96 GHz was this CPU's maximum given our criteria. This was achieved running a VCore of 1.45V and a VDimm of 2.20V. We also had to drop our memory to the 266MHz strap (880MHz) at this level for things to completely stabilize. We tried going higher on the VDimm and VCore and cranking up the Northbridge volts as well as fine tuning the other adjustments, all to no avail. This baby was Prime stable at these settings but just wouldn't budge any higher. We should remind you that this was our first experience using the 32 bit of Windows Vista Ultimate as our OS standard and our comfort level with it is not as strong as with XP. We feel there's more to be had with this motherboard and processor but not at the criteria we chose to follow.
During all of our overclocking and load testing the board and CPU remained quite cool. The northbridge never exceeded 52 degrees Celsius using passive cooling alone throughout the process. Our CPU load temps even overclocked never exceeded 50 degrees Celsius so we were quite impressed with this aspect of the board's operation.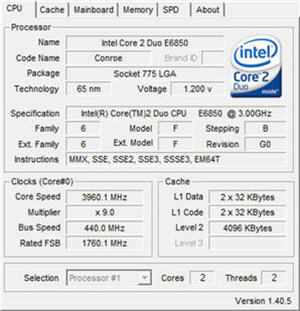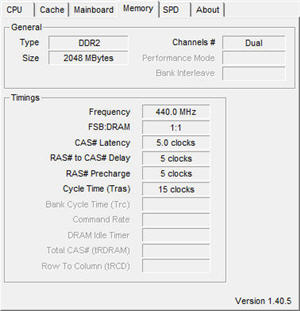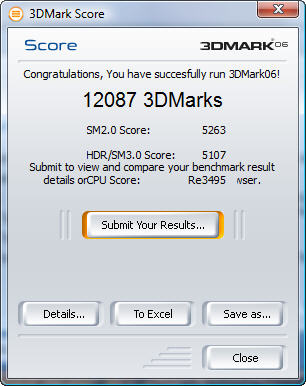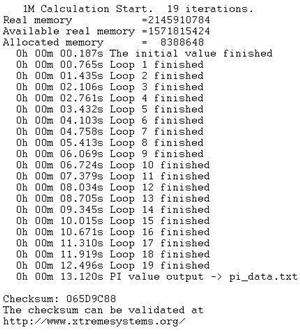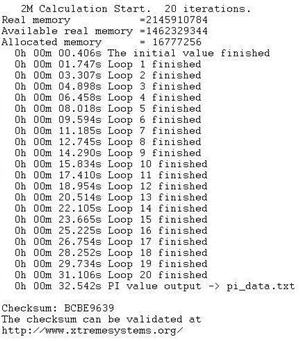 Conclusion
Whew! This review was one hell of a ride on the fastest and most feature laden motherboard we've tested to date. As the benchmarks show this board consistently outperformed the Gigabyte P35-DQ6 which many (including myself) considered up until the release of the Blitz Formula to be the best Intel P35 board available. Most of the features the board provides are realistic ones in that they truly can have a bearing on the Blitz's performance or the ability to monitor that performance.
The ASUS Blitz Formula did one thing that impressed us more than anything else, it achieved or surpassed every goal that we set for it and that's rare in this day and time. ASUS has a true winner on their hands as this is most likely the best of all the P35 motherboards currently available. The only real negative I could find with the board is its price which is in the $275 – $300 USD range. This would be a deterrent to many consumers, but if you consider what you're getting for the $$$ I actually don't find the price to be personally offensive.
ASUS continues with each iteration of their Republic of Gamers series of motherboards to better the previous generation. With the Blitz Formula they have set the bar quite high, and I will eagerly await them trying to better it when the next generation of R.O.G. boards hits the market.
FINAL WORDS
To give you a clearer picture of how we rated this product we chose the following criteria and scored them out of a possible 10.
Installation:   10.0 – This was one of the easiest boards we've ever installed, the changes in configuration gave the user space where it was necessary that certainly aided in the boards installation
Layout:  10 – Absolutely the best layout and design of any board in its class that is currently available
Features:   10 – The features are vast and more importantly very functional
Performance:   10.0 – This is without a doubt the best performing P35 motherboard currently available … the features are so vast that even with all the time we spent with the board, there are many features we've yet to master or even use
Price:   8.0 – The price, currently $275 – $300 USD, will be the one drawback to the general consumer but not to the enthusiast as evidenced by the fact that most retailers sold out of their stock within a short time after receiving their initial shipment
Value:   9 – Even for a board that retails at almost $300 the features, accessories, software, and performance make this an excellent value
Final Score: 9.5 out of 10 and the prestigious Bjorn3D Golden Bear Award.