NVIDIA today has lauched their all new GeForce 7 GPU boosting lots of cool improvements and cool features (and still less power requirements than the GeForce 6800U) as well as actually being available to buy at lauch. We've written a little preview as well as benched our retail Leadtek WinFast board that arrived just in time.
INTRODUCTION

Looking back, the video card race between NVIDIA and ATI has usually meant a new chip once a year and a refresh once every six or so months. Usually the refresh has been the same chip with some minor tweaks and increased clock speeds when they've gotten better yields out of the design over time. Those of you who follow the industry however might have noticed that since NVIDIA released the first GeForce 6 cards in spring 2004 there haven't been any refresh-products coming out. Instead NVIDIA choose to release SLI-support on their motherboards. It is easy thus to think that the new GeForce 7 chips are nothing more than a refresh product. As the name suggests though this isn't the case. The GeForce 7 is a new chip with improvements beyond mere increased clockspeed.
No Paper Launch
We've all experienced them – the paper launches. Both NVIDIA and ATI have been guilty of doing this and us consumers are the ones who have been paying the price having to wait for weeks and even months for products that never seem to arrive.
This time NVIDIA has worked hard to ensure that the OEM's have cards out to sell on the day of the launch. They even sold cards at the NVIDIA launch party that was held yesterday night. So if you feel the need to get a card using the GeForce 7800 GTX head online now and order it. It should be available in most places (although we of course do not know how good supply there is).
We've got one!!
While we got briefed on this product last Friday we unfortunately didn't get access to a reference board. However Leadtek came to our rescue and Isaac at Leadtek got the ok to send us one ahead of time. Thus we now have a retail Leadtek WinFast 7800 GTX TDH MyVIVO (phew) which we of course will write a full review of in a not to distant future.
Unfortunately the card arrived on the 21st meaning Scott only had about 3 hours to test it before he had to get to work so this preview will contain our preliminary benchmarks as well as comparisons with one and two 6800GT's in single and SLI-mode.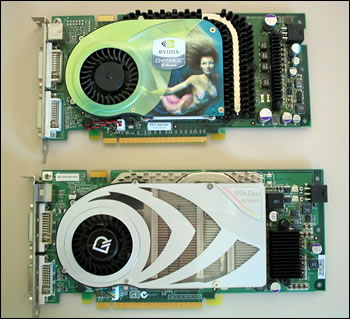 The GeForce 6800 GT (top) and the GeForce 7800 GTX (below)
The MSRP for this card is $599.00 US but it might get even higher if the demand is high and supply is low.
FEATURES AND TECHNOLOGY OVERVIEW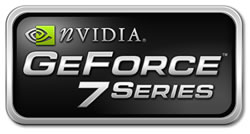 NVIDIA®CineFX™4.0 Shading Architecture
Vertex Shaders
Support for Microsoft DirectX 9.0 Vertex Shader 3.0
Displacement mapping
Geometry instancing
Infinite length vertex program
Pixel Shaders
Support for DirectX 9.0 PixelShader 3.0
Full pixel branching support
Support for Multiple Render Targets(MRTs)
Infinite length pixel programs
Next-Generation Texture Engine
Accelerated textureaccess
Up to 16 textures per renderingpass
Support for 16-bit floating point format and 32-bit floating point format
Support for non-power of two textures
Support for sRGB texture format for gamma textures
DirectX and S3TC texture compression
Full 128-bit studio-quality floating pointprecision through the entire renderingpipeline with native hardware support for32bpp, 64bpp, and 128bpp renderingmodes
64-Bit Texture Filtering and Blending
Full floating point support through outentire pipeline
Floating point filtering improves the quality of images in motion
Floating point texturing drives new levels of clarity and image detail
Floating point frame buffer blending gives detail to special effects like motion blur and explosions
NVIDIA® Intellisample™ 4.0 Technology
Advanced 16x anisotropic filtering (withup to 128 Taps)
Blistering-fast antialiasing and compression performance
Transparent multisampling and transparent supersampling modes boost antialiasing quality to new levels
Gamma-adjusted rotated-grid antialiasing removes jagged edges for incredible image quality
Support for normal map compression
Support for advanced lossless compression algorithms for color, texture, and z-data at even higher resolutions and frame rates
Fast z-clear
NVIDIA® UltraShadow™ II Technology
Designed to enhance the performance ofshadow-intensive games
NVIDIA® SLI™ Technology
Patented hardware and softwaretechnology allows two GPUs to run in parallel to scale performance
Scales performance on over 60 top PC games and applications
NVIDIA® PureVideo™ Technology
Adaptable programmable video processor
High-definition MPEG-2 and WMV9 hardware acceleration
Spatial-temporal de-interlacing
Inverse 2:2 and 3:2 pull-down (InverseTelecine)
4-tap horizontal, 5-tap vertical scaling
Overlay color temperature correction
Microsoft®Video Mixing Renderer (VMR)supports multiple video windows with fullvideo quality and features in each window
Integrated HDTV output
Composited Desktop Hardware Engine
Video post-processing
Real time desktop compositing
Accelerated antialiased text rendering
Pixel shader driven special effects and animation technology capability
Advanced Display Functionality
Dual integrated 400MHz RAMDACs for display resolutions up to and including 2048×1536 at 85Hz
Dual DVO ports for interfacing to externa lTMDS transmitters and external TVencoders
Full NVIDIA® nView®multi-display technology capability
Advanced Engineering
Designed for PCI Express x16
Designed for high-speed GDDR3 memory
NVIDIA® Digital Vibrance Control™ (DVC) 3.0 Technology
DVC color controls
DVC image sharpening controls
No more power needed
A lot of speculation has been going on on the net regarding the power requirements of the new GeForce 7800 GTX. Some claimed that 'sources' had said it would need at least 500-600W PSU's if not more. In the end the truth actually are that the new GeForce 7800 GTX needs a lesser PSU than the GeForce 6800U, at least when not running SLI. 
 Pipes

 System Power Requirements
single card

 System Power Requirements
SLI

GeForce 6800 Ultra

6/16

400W

500W

GeForce 7800 GTX

8/24

350W

500W
Shaders built up from the ground.
Even though the GeForce 7 still 'only' supports Shader Model 3.0 this doesn't mean NVIDIA has rest on its laurels and not improved the shaders. NVIDIA has built a complete new Shader 3.0 engine. They've analyzed over 1300 of the most commonly used shaders and redesigned the architecture providing almost double the performance over the GeForce 6. The new engine introduces improvements in every stage of the pipeline:
A redesigned vertex shader unit reduces the time to set up and perform geometry processing.
A new pixel shader unit design can carry out twice as many floating-point operations and greatly accelerate other mathematical operations to increase throughput.
An advanced texture unit incorporates new hardware algorithms and better caching to speed filtering and blending operations.
New Antialiasing modes
The GeForce 7 supports two new antialiasing modes:
Transparency adaptive supersampling
Transparency adaptive multisampling
Transparency adaptive sampling takes additional texel samples and antialiasing passes to enhance the quality of thin-lined objects like chain links, fences, trees and vegetation.
According to NVIDIA these types of objects generally are rendered on very simple polygon models. Then complexity of the final image comes from the textures that are mapped onto the polygon. Since the edge of the vegetation, branches, chain links etc. are actually inside the projected texture they are not touched by current antialiasing methods.
Transparency adaptive supersampling solves this problem by keying off information embedded in the alpha channel of the texture. Areas that have the key set can receive antialiasing even though they are not on the edge of a triangle.
BENCHMARKS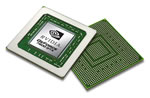 This is of course what you all have been waiting for; the benchmarks. As we said in the beginning the card arrived close to the deadline for this article so we will present the first preliminary benchmarks here and follow up with a full review later.
The system the card was benched on is a real-world system meaning it has all kind of stuff installed on it and is used by Scott everyday.
Asus A8N SLI Deluxe
AMD Athlon 64 FX-55
2 x 1GB Crucial Ballistix DDR 4000
3 x 250GB Maxtor Diamond 10 in RAID 0
Lian-Li V1200
Windows XP SP2
PC Power and Cooling Turbo Cool 510 SLI
SB Audigy 2 ZS
GeForce 6800GT, 2x GeForce 6800GT in SLI and Leadtek WinFast 7800 GTX TDH MyVIVO GeForce 7800 GTX
Driver used: 77.50
3DMark 05 – Default Settings

7800 GTX

7641

7800 GTX o/c 462/1.26

8141
3DMark 05 – 1600×1200 – 4xAA/8xAF

GPU

3DMark

6800GT

3195

6800GT SLI

6084

7800 GTX

5593

7800 GTX o/c 462/1.26

5915
CS:Source Test – 1600×1200 – 4xAA/8xAF

GPU

fps

6800GT
78,52
6800GT SLI
137,81
7800 GTX
127,58
7800 GTX o/c 462/1.26
133,95
Pacific Fighters, Kamikazer Replay – 1600×1200 – 4xAA/8xAF

GPU

Average fps from FRAPS

6800GT
35
6800GT SLI
37
7800 GTX
55
7800 GTX o/c 462/1.26
57
SCREENSHOTS

A preview of a new graphics card of course needs a lot of screenshots showing off what the card can do. Since we barely had time to benchmark the card before this preview was done we will provide you with screenshots courtesy of NVIDIA.
CONCLUSION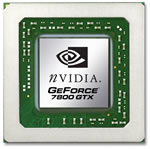 After the sucess of the GeForce 6 cards NVIDIA is moving full ahead to keep the momentum and not give ATI a chance to catch up to quickly. The GeForce 7 takes what was good in the GeForce 6 and improves it:
Faster
Quieter
Even more image quality features
Better antialiasing
Less power requiered
Also supporting SLI
We've already seen from the PS3 presentation at E3 what the GeForce 7 can do and it isn't more than fair that we computer users get the chance to play with this kind of power before our console brothers and sisters do.
The best of all? It should be available as you read this preview making this a rare non-paperlaunch.