In this review, the Maxtor DiamondMax Plus 9 200GB hard drive is compared to the popular Western Digital 120GB Special Edition hard drive. Both have 8MB buffers, but the Maxtor uses the faster ATA/133 interface compared to the Western Digital's ATA/100. So how do they compare? Read the article to find out just how much better the DiamondMax drive performs…

Introduction
---
Today we are going to take a look at the DiamondMax Plus 9 200GB ATA-133 hard drive from Maxtor. To tell the truth with the performance of this drive, I am happy to have a Maxtor drive back in my machine. Up until one year ago when Western Digital released the 120GB SE hard drive, I had only used Maxtor drives in my own machines for the previous 5 years. And still today, five of my six hard drives in my systems are Maxtor brand. The WD 120GB SE that we are testing against today is still a great drive, but I tend to loads tons of software. Games, photos, vendor PDFs and applications were filling up the 120GB. With Doom III, Half-Life 2 and some other great games coming later this year, I was happy when Maxtor offered to let me look at a 200GB hard drive.
A lot of people complained when Maxtor and some other companies dropped their hard drive warranties to one year, but not every drive suffers from the same short warranty. Here is a copy from of Maxtor's warranty, and we can see their top performance drives like the 200GB we have still has a 3 year warranty.
"Maxtor DiamondMax Plus ATA drives that have an 8MB cache buffer AND capacities of 120GB or greater will carry a Standard Warranty Period of 3 years. All other DiamondMax Plus drives will carry a Standard Warranty Period of 1 year."
Here is a link to the specifications PDF of the product line from Maxtor on this series of drives. The drive comes in two flavors here, ATA-133 and Serial ATA-150, and in this review, we will test the ATA-133 version.
Additionally, here is a comparison of prices for both drives we are looking at.
Western Digital Special Edition Caviar 120GB (Ultra ATA/100, 7200 RPM): $ 103.00 (86 cents/GB)
Maxtor DiamondMax Plus 9 200GB (EIDE, ATA/133, 7200PRM): $ 196.18 (98 cents/GB)
As you can se the price difference per GB is 12 cents higher on the Maxtor, but I think you will see from our testing below that the higher cost per GB is well worth it. For the testing, we mirrored the 120GB drive over to the 200GB using Norton's Ghost. We made sure we had SP1 installed on XP and installed a patch from Maxtor to make sure the drive size over 137GB would be seen. Here is a link to the patch. Benchmarks
---
Test System:
Leadtek K7NCR18D PRO II nForce 2 Ultra 400
Athlon Barton 2800 @ 3200 (11x200FSB)
1GB Crucial DDR 3200 2x512MB
PC Mark 2002 HD Test
| | |
| --- | --- |
| HD | Score |
| Maxtor | 1155 |
| WD | 951 |
Sandra 2003 HD Test
| | |
| --- | --- |
| HD | Score |
| Maxtor | 25474 |
| WD | 22985 |

Benchmarks Continued
---
For the final testing, I used Passmark's PerformanceTest V4.0. Many of you may not have heard of Passmark before, so here's a quick description of the benchmark utility from Passmark's web site.
"Passmark PerformanceTest is an award winning PC hardware benchmark utility that allows everybody to quickly assess the performance of their computer and compare it to a number of standard 'baseline' computer systems. Find out if your PC is performing at its best, compare the performance of your machine to similar machines and make objective independent measurements on which to base your purchasing decision."
Western Digital
Read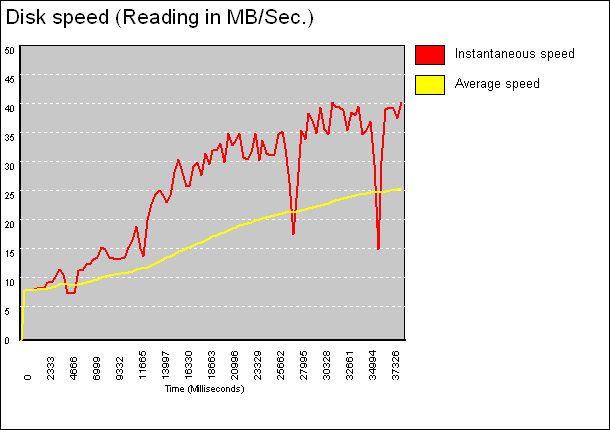 Write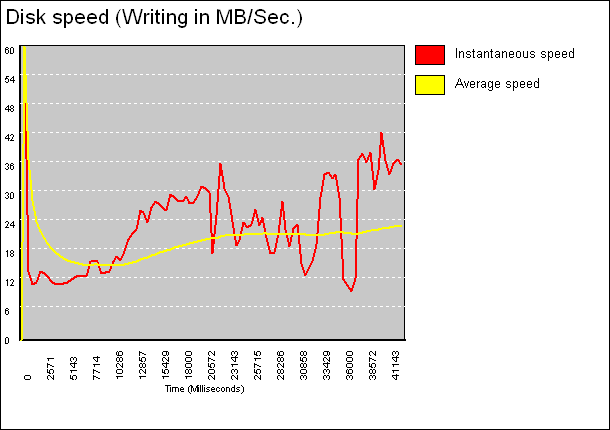 Maxtor
Read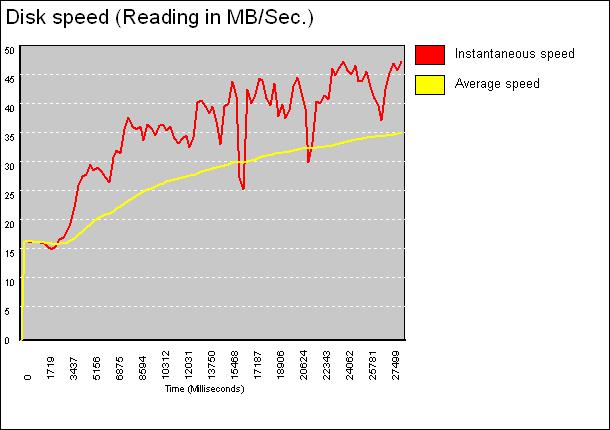 Write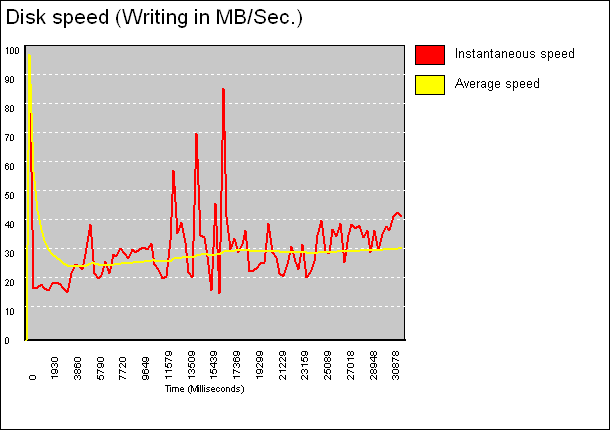 As you can see from the above tests, the Maxtor drive outperforms the WD SE drive in all tests. During testing we also had the drives in Vantec removable drive bays and measured the temperatures on the drives during testing. Here are the temps I recorded:
Maxtor: 90.3 F
WD: 97.5 F
Conclusion
---
The Maxtor DiamondMax Plus 9 200GB drive performance actually was better than I thought it would be. The only downside some people may find with the drive is you do hear the heads moving during operations. I for one though do not mind this. It may be the car freak in me, but it makes me feel like my system is doing some work and doing it fast when I can hear it.
Although the drive I reviewed was just a bare drive, Maxtor offers these drives in nice retail kits that include everything you need for installation. A couple guys here at Bjorn3d have Maxtor retail kits of varying capacities and are very happy with them, which makes it all the easier for me to recommend this DiamondMax Plus 9 drive and the rest of the line.
Final Score
---
Performance

9

The Maxtor drive beat the WD SE drive, which was last year's top dog of HDs. It goes to show that HD technology is still moving forward even though it is the bottle neck in everyone's system.
Bundle

8

The drive that we have is a bare drive but in retail you would get MaxBlast software, 80 Pin HD Cable, ATA 133 Controller and instruction pamphlet.
Quality

8

The drive seems very solid, 3 year warranty and with my 20+ years as a computer service technician, I have not seen too many dead Maxtors.
Price/Value

9

At 98 cents per GB, you will be hard pressed to find a better drive of this size and performance at this price.
Total: 8.5
It's a fact that you never can have enough HD space, and this drive will make sure that you have lots of it with one drive.
In addition to awarding the 200GB Maxtor DiamondMax Plus 9 a score of 8.5 out of 10, I am awarding it our top award, the Bjorn3d Golden Bear Award, for its excellent performance and quality.