Today the tech chatter has been ablaze with more rumors/leaks about the upcoming refresh of the X299 or HEDT platform from Intel. Ever since Computex with the questionable demo of the "28 core" HEDT chip which created a huge controversy things sort of fell silent… Well, today things are heating up!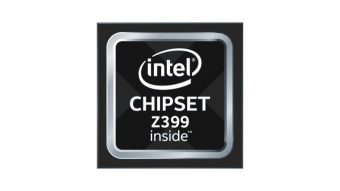 New CPUs, New Chipsets… New Sockets?!?!
The tech sen has been buzzing recently with the impending release and leaks of the supposed i9 9900K and it will be accompanied by the Z390 Chipset boards which supposedly will NOT be required but will have some newer features to better support new technologies. But this is not what has had the net stirring this weekend as new information is coming to light around the HEDT or "High-end Desktop" chipset/CPUs which will replace the existing X299 platform.
If rumors are to be believed the new replacement for X299 will not just be one chipset/socket but two of them. The existing X299 now will be forked into Z399 and X599. As if the existing chipset naming battles were not confusing enough its now we have two sockets to contend with as well. The LGA2066 we have all come to know will be refreshed under the Z399 banner which means it now is the "Mainstream HEDT" and is reported to top out at 22 Cores and 44 Threads while the new "Extreme" moniker will be carried under X599 and the LGA3647 which up until this point has been the socket for Intel's Purley based platform which is the server Xeon Scalable platform. This would supposedly support CPUs exceeding 22 Cores up to the 28 Core and 56 Thread part which was shown at Computex 2018.
If these rumors prove to be true this could be an interesting time as AMD launched the WX Series Threadripper parts which top out at 32Cores and 64 Threads. I for one cannot wait to get hands-on with these new parts and see how much raw power these behemoths will have as we push them to the limit for you so you know exactly what they can do for you.
Stay tuned to Bjorn3D as we will bring you the newest tech news and reviews as soon as we have hands on these new parts whatever they turn out to be!
Source: PC Builders Club