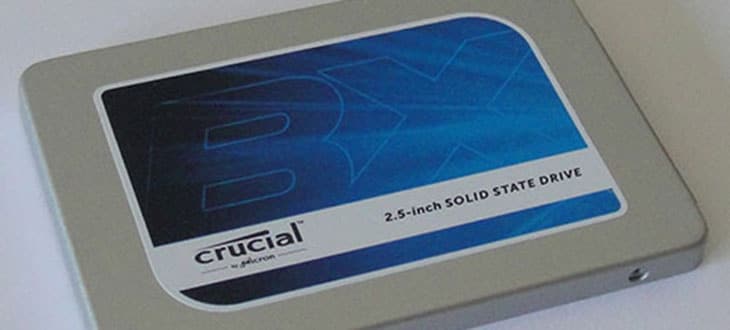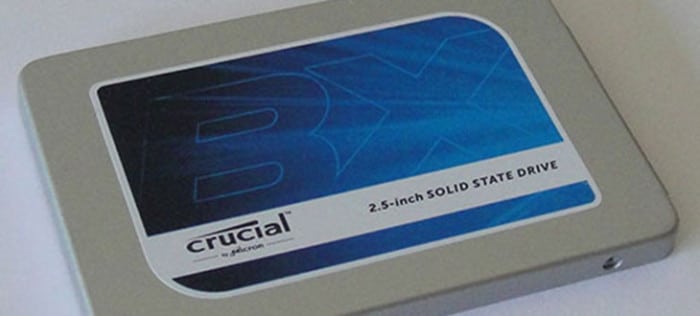 Crucial has launched the BX300, the latest SATA SSD that combines Micron 3D MLC NAND with Silicon Motion SM2258 controller. While the enthusiasts market has shifted toward NVMe drives, the BX300 is aimed toward budget and mainstream system that needs faster storage performance than your traditional hard drive.
What is interesting about the the BX300 is that instead of using 3D TLC NAND like the MX300, the BX300 went back to the 3D MLC NAND. The TLC NAND offers greater capacity but the benefit of using MLC NAND as oppose to the TLC NAND is the higher endurance since MLC has more read/write. For mainstream and budget market, the storage capacity per dollar ration often matter more than the raw performance, so the move to the MLC NAND means that maximum storage capacity that BX300 deliver would be less than those drives uses TLC NAND (it tops at 480GB) but we should expect the pricing on these drives to be quite competitive.
If you recall, Crucial/Micron delivered the BX100 back in 2014 that offers great performance and price at its time. Its successor, the BX200, unfortunately did not fare as well as the BX100. And the biggest difference between the two drives is that the BX100 uses the Micron MLC NAND whereas the BX200 uses TLC NAND. Thus, by going back to the MLC NAND, Crucial is going back to its roots and hoping that it can once again deliver a great entry level budget SSD drive that offers great performance without charging premium price.
The BX300 is a 2.5 in form factor drive that is available in 120GB, 240GB, and 480GB capacities. It is available immediately