A Closer Look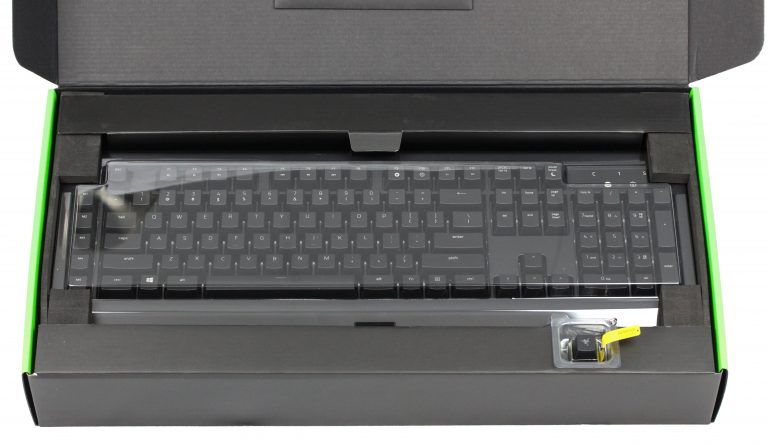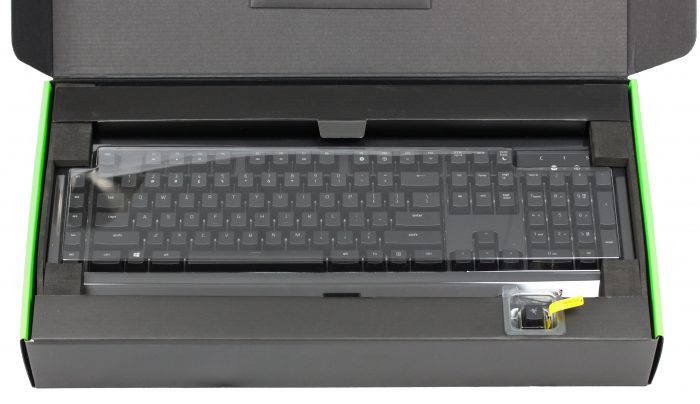 The interior of the box is just as nice as the outside, as the foam and cardboard inserts make sure that the BlackWidow Chroma V2 is kept extremely stable and seated while in transport. The keyboard is covered with a nice heavy duty cover while in the box.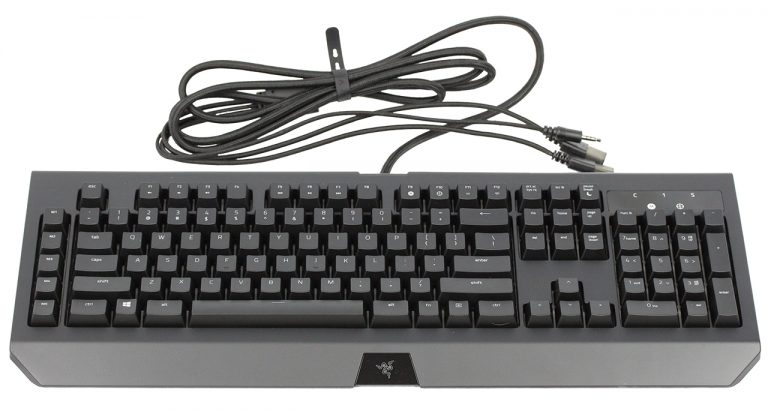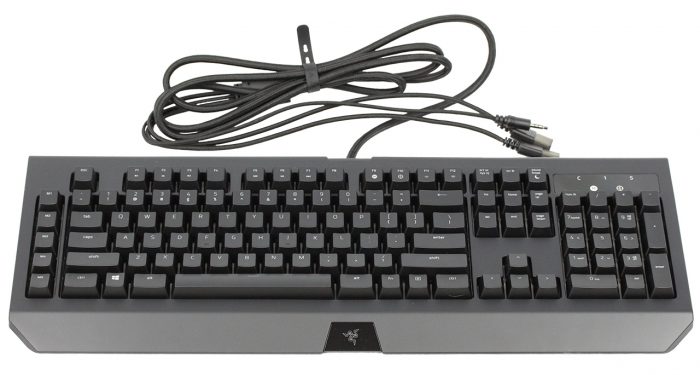 The BlackWidow Chroma V2 is a very hefty keyboard and definitely feels well made again your hands. The heft combined with the great feet on this keyboard will keep your keyboard where you put it and keep it there. That fact was evident when I tried to push back the whole thing with the wrist rest attached and all I did was push the wrist rest over the top of the keyboard. The plastic on the keyboard feels great and doesn't show fingerprints everywhere which is a welcome surprise. The quality of the braiding on the cord is very good and has a very nice rubber cord keeper attached to the cord. The cord keeper will come in handy to keep cord clutter to a minimum.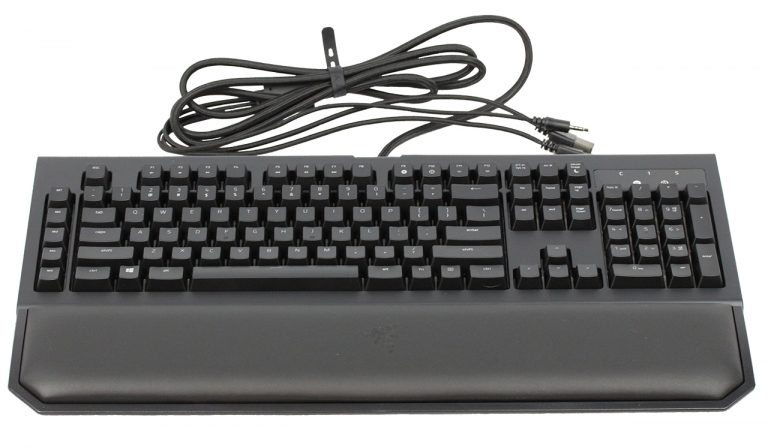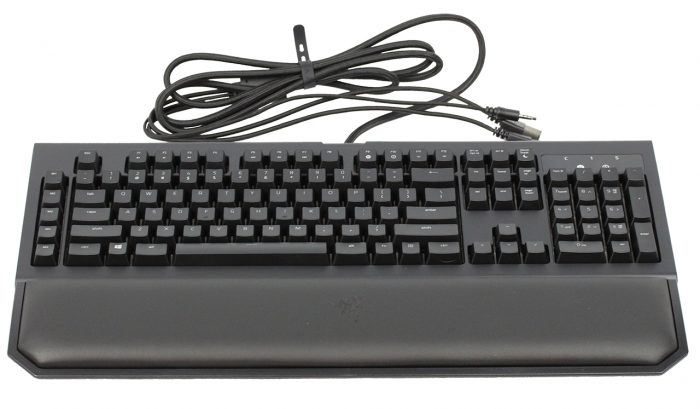 The magnetic wrist rest really feels great if you choose to use it and I was just going to try for a bit and remove it but I liked it so much it is now always used. It really did help prevent fatigue for me during hours-long sessions of gaming. This is so much better than those old gel types from years ago that made me shy away from wrist rests for so long.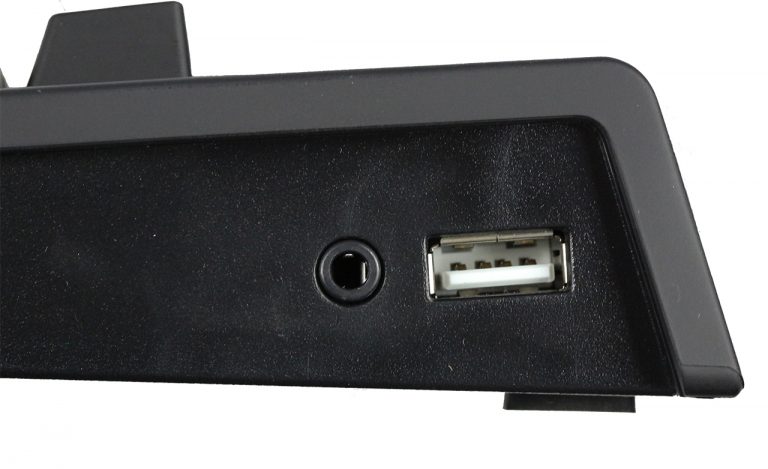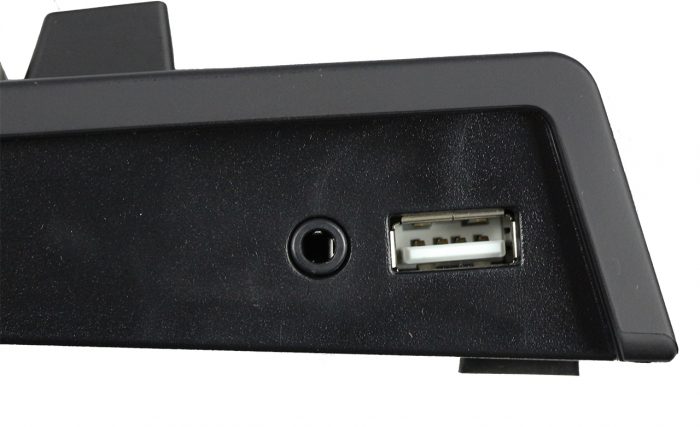 On the right side of the keyboard toward the rear are the 3.5mm audio pass-through and USB pass-through. They are nice to have if you want to cut down on how many cords you are running to the back of your PC. I think that these would have worked out much better if the ports were located to the rear of the keyboard or on the backside with some cable management ducts. I found that while quite useful I didn't quite like the cords plugging in on the right where I tend to keep my mouse pad.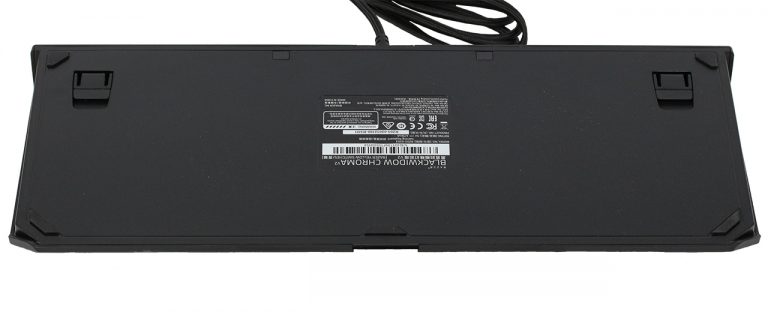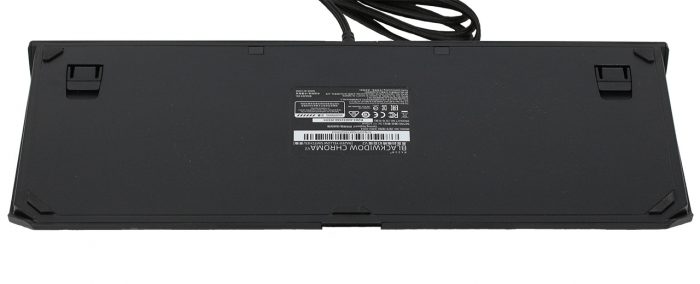 The bottom of this hefty keyboard is quite flat and void of any cable routing ducts. What you will find are some very capable rubber feet that do an excellent of keeping it exactly where you want it to be. There are two feet that you can deploy to put it at an angle if you so choose.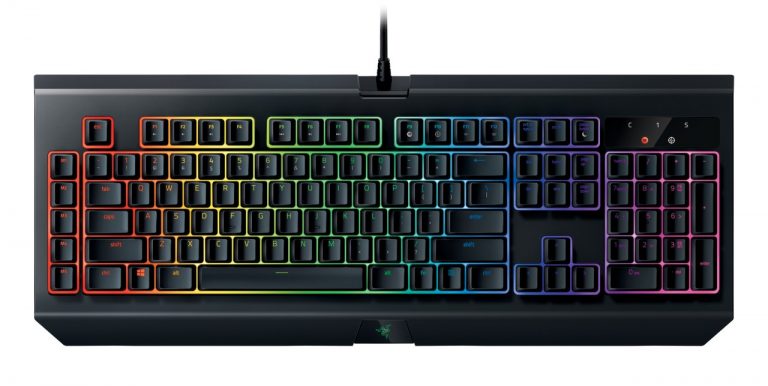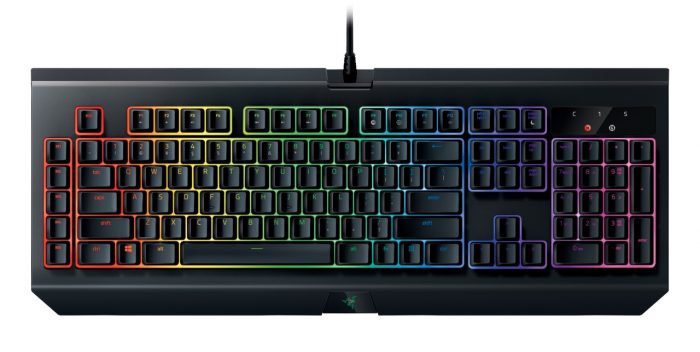 The LED colors on the Razer BlackWidow Chroma V2 are nice and bright and there are plentiful options for lighting modes within the Synapse application. This keyboard is great for gaming in both bright and dark rooms, but will really look its best when used in the dark. With the LED lighting it really does look great from all angles on this keyboard, and the lighting is more of a contained lighting versus the BlackWidow X.