]
EVGA Precision XOC & Overclocking
For overclocking we went to the brute force method and went to max volts and max fan, as keeping the Pascal core cool is paramount. Set your priority on Precision to temperature control just in case, but we didn't have any problem with thermal properties so in the end we set priority to Power Target.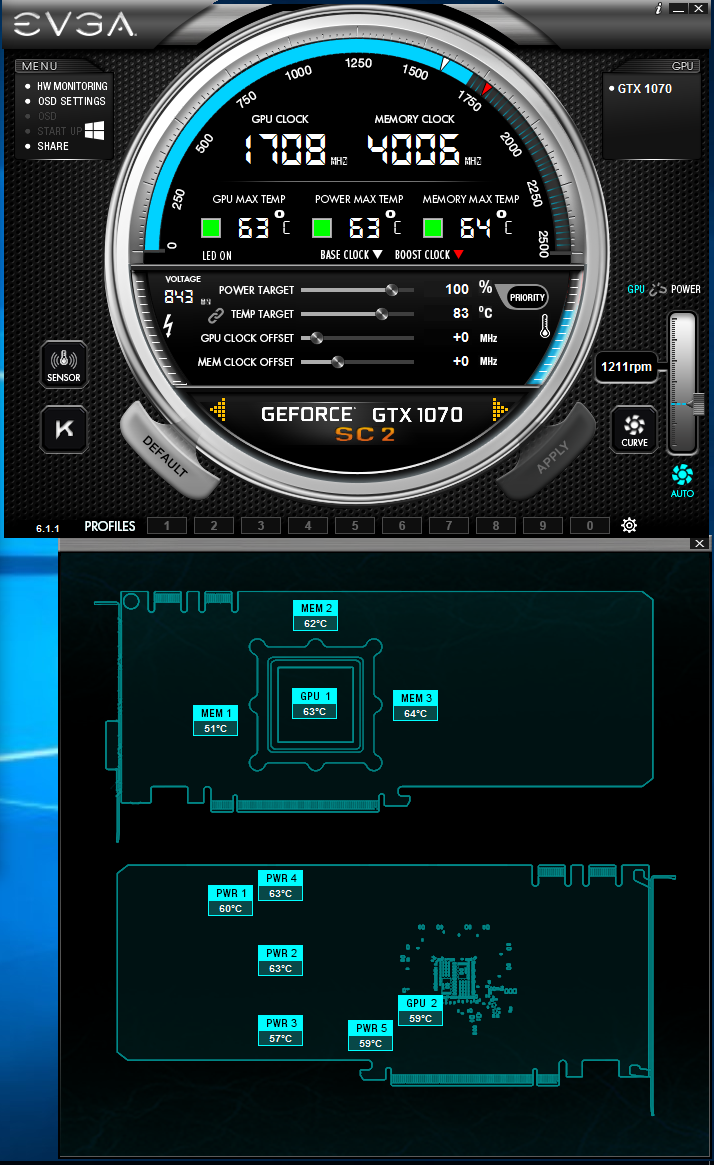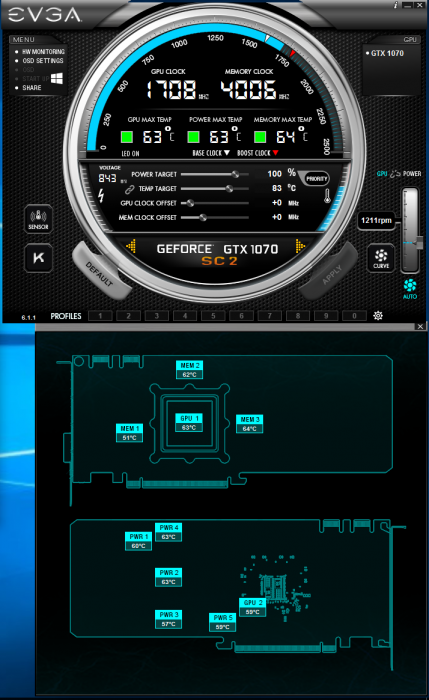 EVGA Precision XOC for EVGA iCX graphics cards comes with a new sensors tab so we fired up Kombusters Furmark test and enjoyed real-time thermal readings on 10 different components! This is the stock clocks shot of Precision XOC.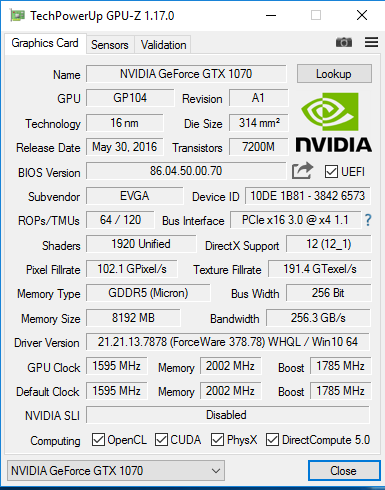 We like to verify clocks with GPU-Z  and as you can see everything on the EVGA GTX 1070 SC2 Gaming iCX is as advertised.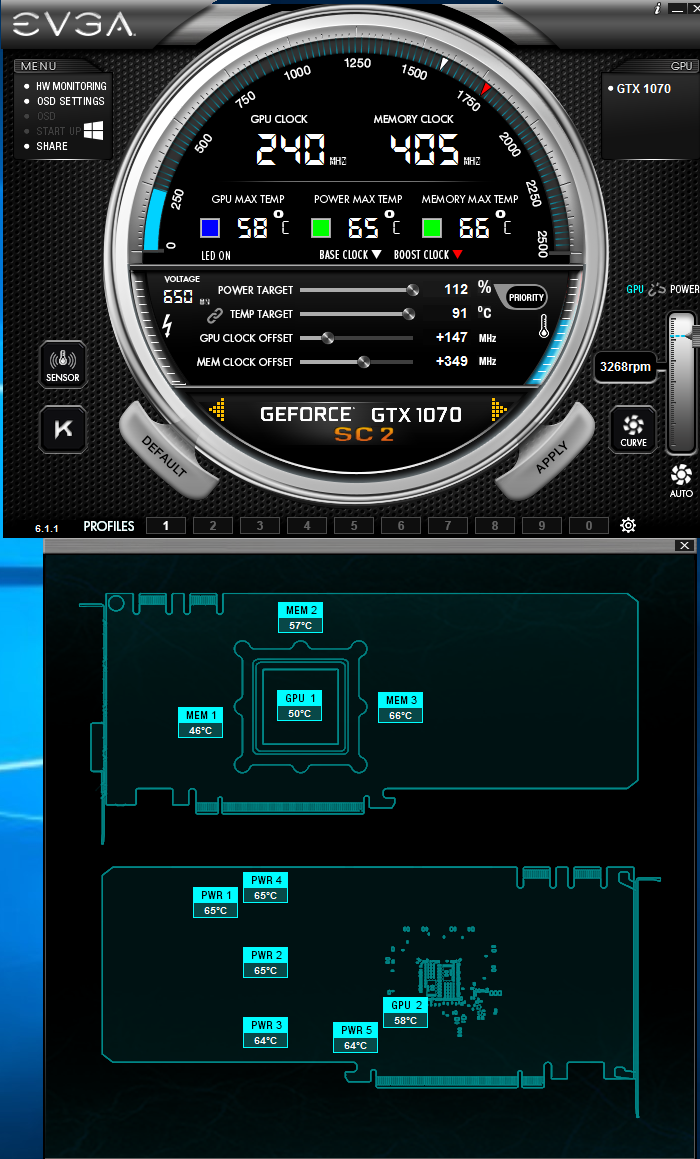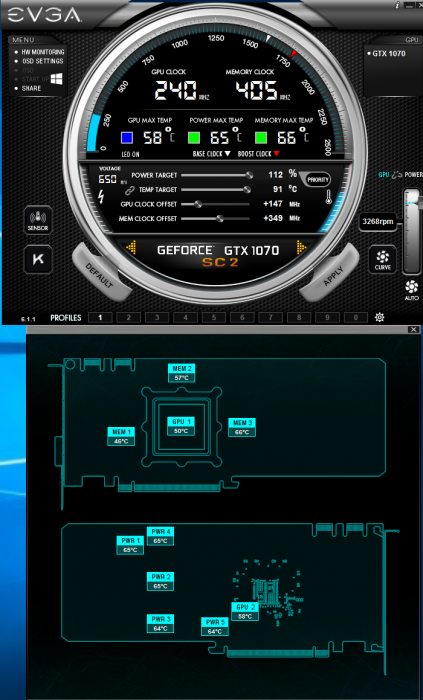 Our max OC was +147MHz core and the memory went up to 8812MHz effective and 2203MHz real so we aren't seeing any shortage of overclockability on the SC2 model!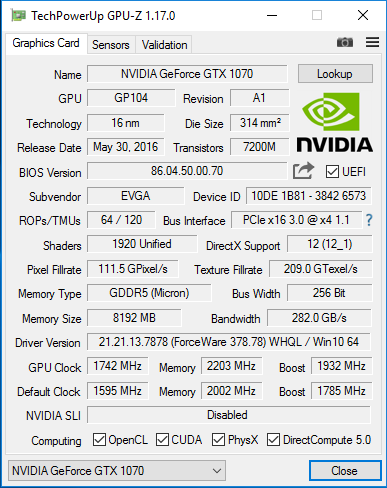 Here's our GPU-Z verification of the OC with the base clock at 1742MHz with a boost of 1932MHz and the memory spot on at 2203MHz real.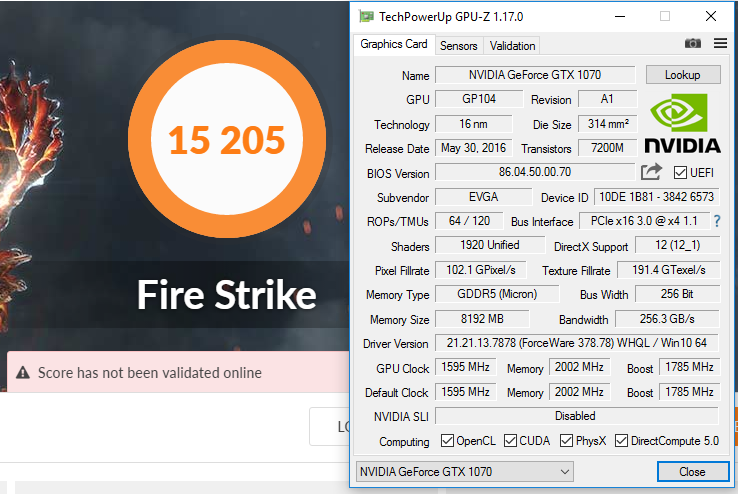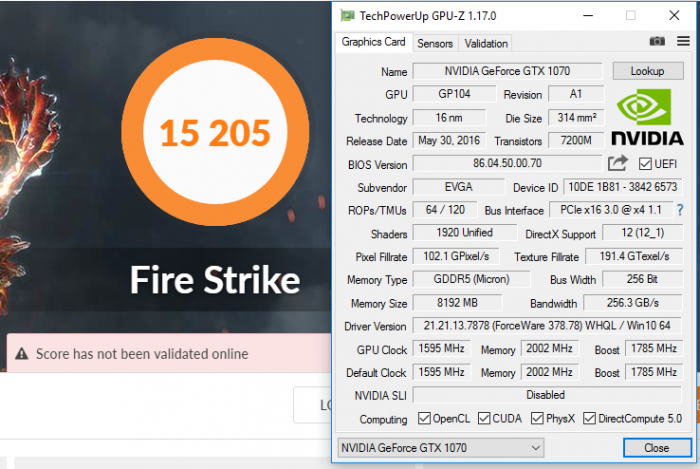 At the EVGA GTX 1070 SC2 Gaming iCX stock speed we got a hefty 15205 on 3DMark Firestrike.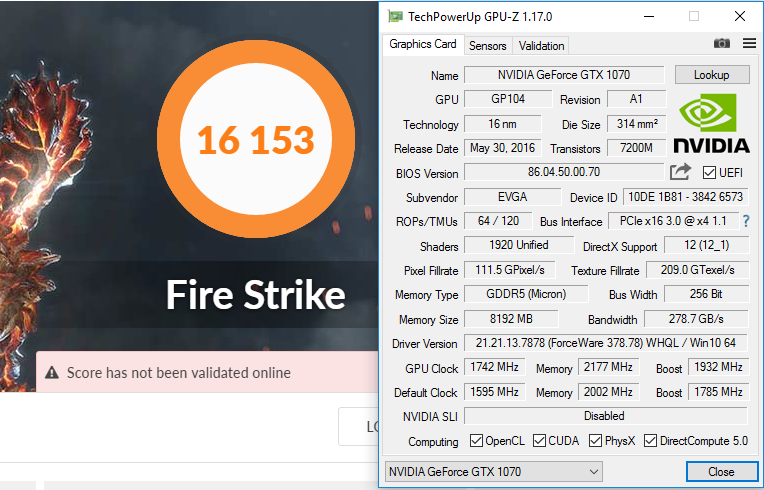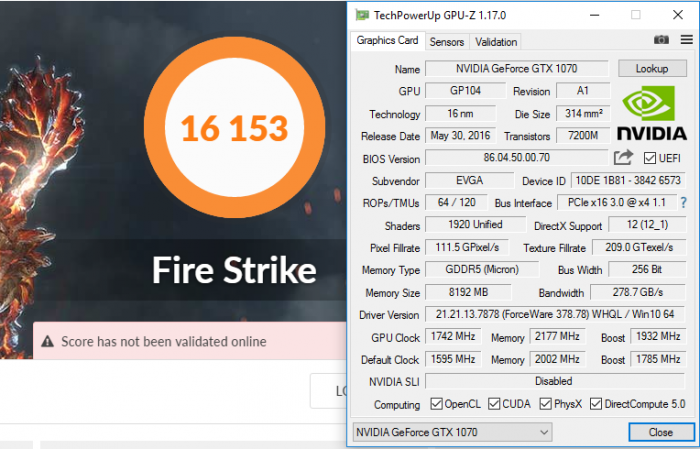 With our OC applied we boosted the Fire Strike score to 16153 so we have a nice productive OC with a decent boost in score!

[section_title title="EVGA Precision XOC & Overclocking"