EVGA GeForce GTX 1070 SC2 Gaming iCX, A Closer Look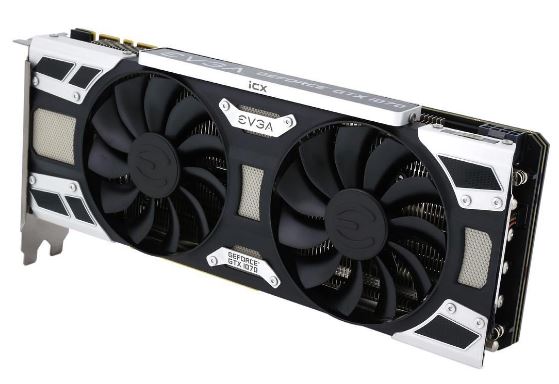 The best way we can describe the overall look of the EVGA GeForce GTX 1070 SC2 Gaming iCX it would be modern industrial. The brushed chrome look is accentuated with black and gray and from minute one the card extrudes a sense of power.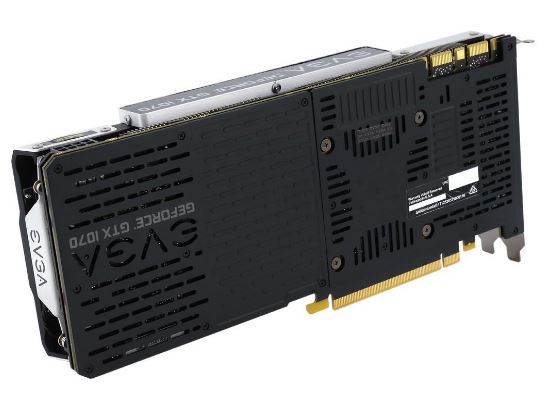 The backplate of the SC2 has changed a bit and features a bunch of slots designed to conduct air and allow better cooling for the rear of the card. We did some checking and Nvidia is sticking with the Dual SLI ready stance which is understandable as 3 way SLI the 3rd video card was simply giving to small a return in performance.
Moving up to the business end of the EVGA GeForce GTX 1070 SC2 Gaming iCX you get 3 DP, one HDMI and one DVI port so connectivity shouldn't be an issue.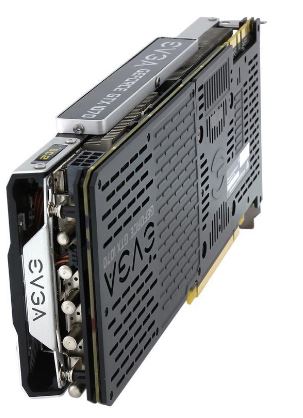 From the rear, you get a look at the heat pipes and a glimpse of the singel 8 pin PCIe connector needed to power the GTX 1070 SuperClock2 iCX.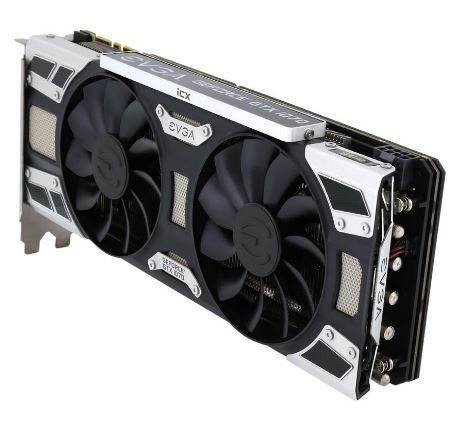 The fans on the GTX 1070 SC2 iCX are the same double ball bearing fans we've seen on the ACX cooler and feature a 4x lifespan of other fans as well as using less power. Now you might ask lower power who cares? Well in the case of Pascal GPU's there's a power pool and you simply can't exceed the amount of power the card is allowed to use. Fans with lower power needs let you use the power they aren't consuming to get better OCing.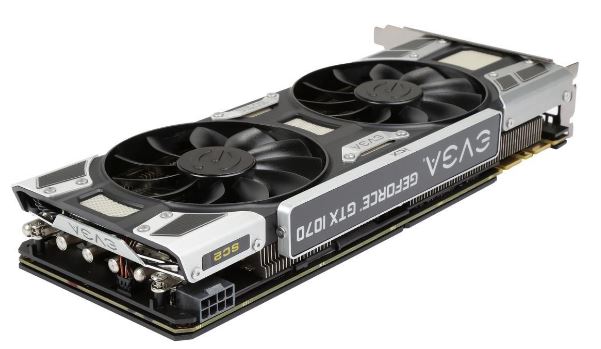 From this angle, you get a look at the 8 pin PCIe connector and the top panel of the GTX 1070 SC2 and no matter how you look at the SC2 you see the EVGA logo. Some Graphics cards have gone out of the way to look garish and hang fancy plastic cowlings but in the end we prefer durable solid cowlings like this one.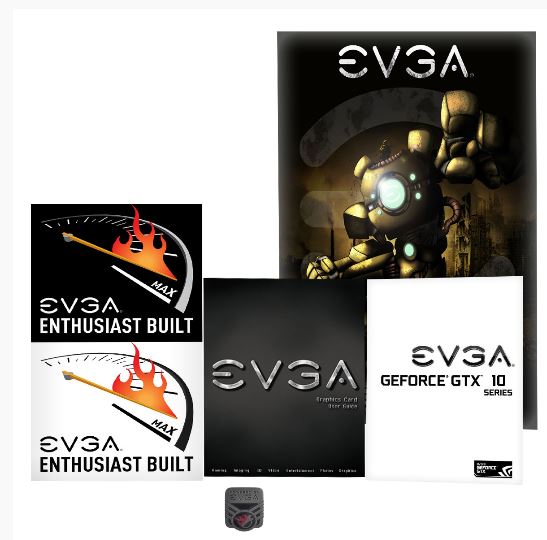 In the bundle, you'll find a couple of EVGA Enthusiast Built stickers, a case badge, wall poster, and a couple of manuals/quick start guides.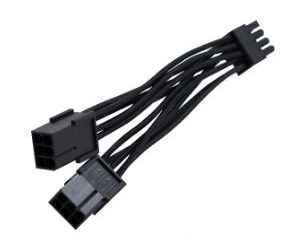 Along with the SC2 iCX we found an 8-pin PCIe power adapter, unlike previous adaptors this one is geared not for molex but for two PCIe 6-pin feeding to a single 8-pin PCIe.