Final Thoughts & Conclusion
After spending time with the V550 and other models in the V series line we have come to really enjoy the consistency of the hardware and the results. The V550 did a great job in testing and held it's 80+ gold efficiency rating throughout it's load capabilities. The V550 really has everything a consumer could ask for in a PSU, from a great modular internal design which allows for a nice compact size, fully modulated cables, modest styling that will blend nicely with most build color schemes, and top notch hardware that will keep your PC supplied with good clean consistent power. The V550's initial price point was $120, which isn't unreasonable in our eyes, especially when considering things like the excellent warranty that comes on this product. To give the V550 a solid stance on the PSU market we do feel the V550 will have to drop down on price just a bit to really drive the value to performance ratio up and nudge out other PSU's that offer similar performance in this catagory/price range.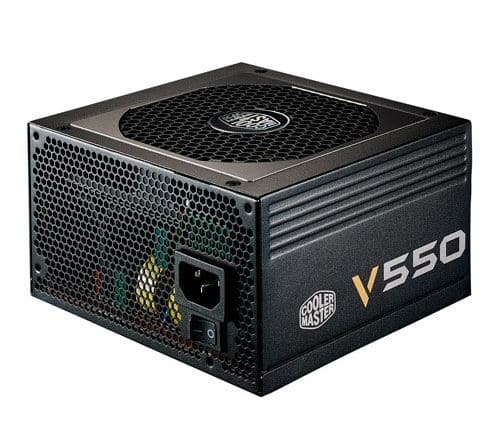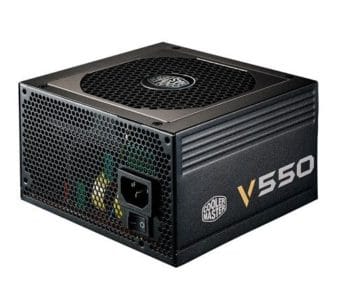 The V550 get's our Bjorn3D Silver Award. If you are searching for a PSU that is in the 550W range, we feel the Cooler Master V550 has all the features, hardware, design, and efficiency to warrant a second look and a strong bit of consideration as your new PSU.
Pros
Cons

80+ Gold Efficiency
Small form factor
Fully Modulated
Flat ribbon cables
Warranty
87% Average Efficiency

May not be enough power for some SLI configurations