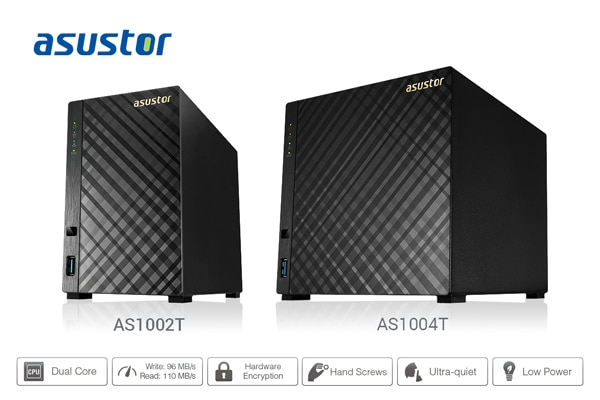 Good news for anyone who is shopping for a NAS. Asustor has dropped the price for a couple of their NAS units. Previously, the consumer oriented NAS, the AS3202T and the AS3204T, carried price tag of $299 and $399, respectively. However, it is now $40 cheaper at $259 for the AS3202T and $359 for the AS3204T. This is quite a nice saving for anyone who is looking to buy a NAS for their holiday gifts.
Both the AS3202T and the AS3204T are powered by the quad-core 1.6GHz Intel Celeron processor and 2GB DDR3L (not up-gradable), and comes with 3 USB 3.0 ports, one HDMI, and one Gigabit Ethernet port. As it is designed for small and home use, it features hardware encryption engine and supports H.264 (AVC),H.265(HEVC), MPEG-4 Part 2, MPEG-2, VC-1, which makes it a great little streaming device.
Asustor has other NAS devices that is more powerful with the option to upgrade the RAM and with more storage bay if you need more powerful unit like the AS6202T we have reviewed.