Appearance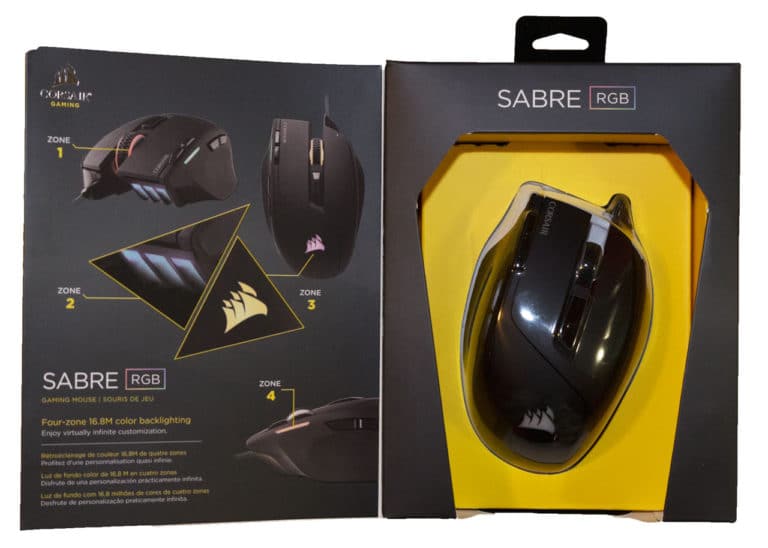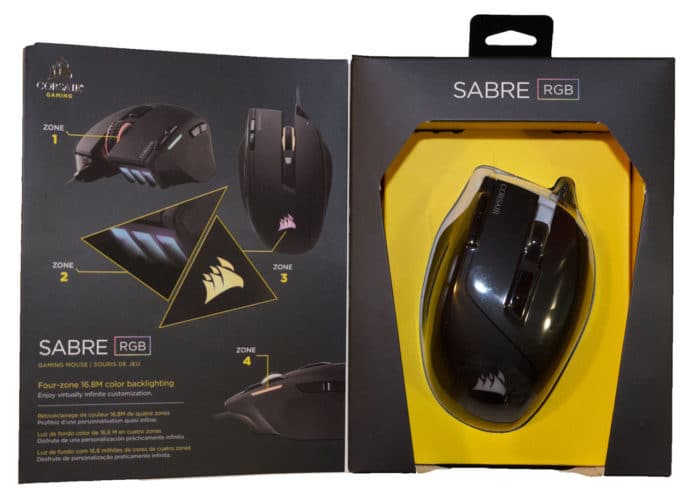 The packaging for the Sabre RGB features a black and yellow livery and is kept very simple with a glossy product picture and basic information about the Sabre RGB; the front opens and reveals the Sabre RGB held within.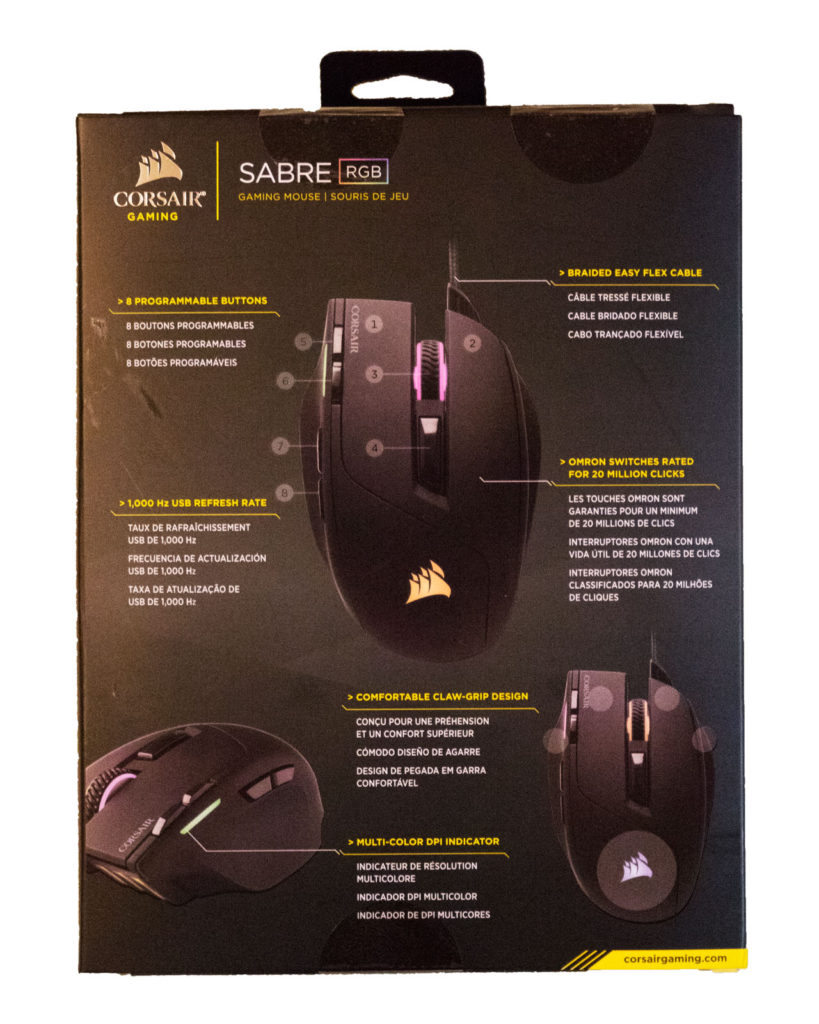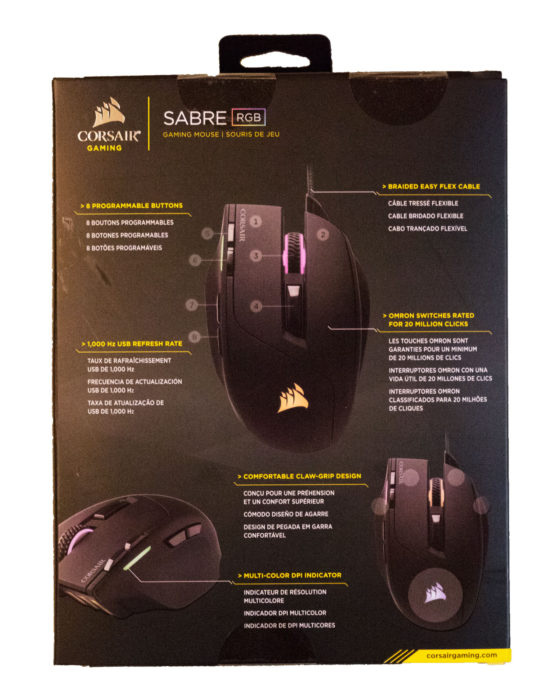 On the back side we find more detailed information on the key features of the Sabre RGB.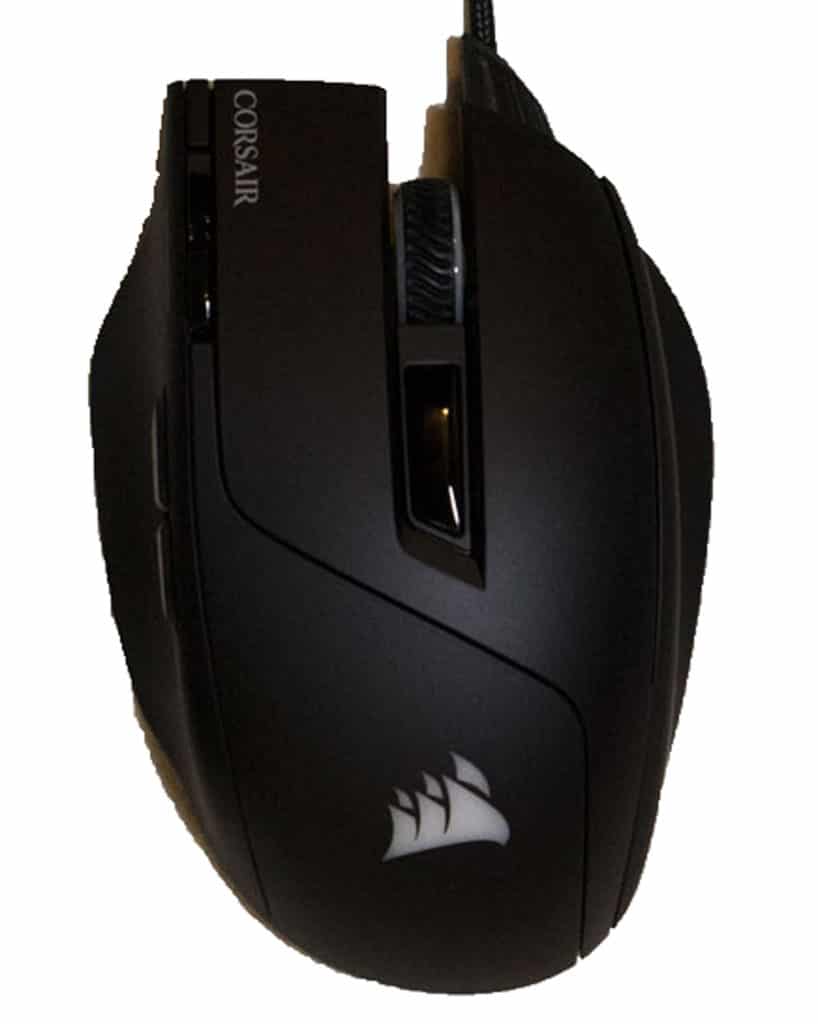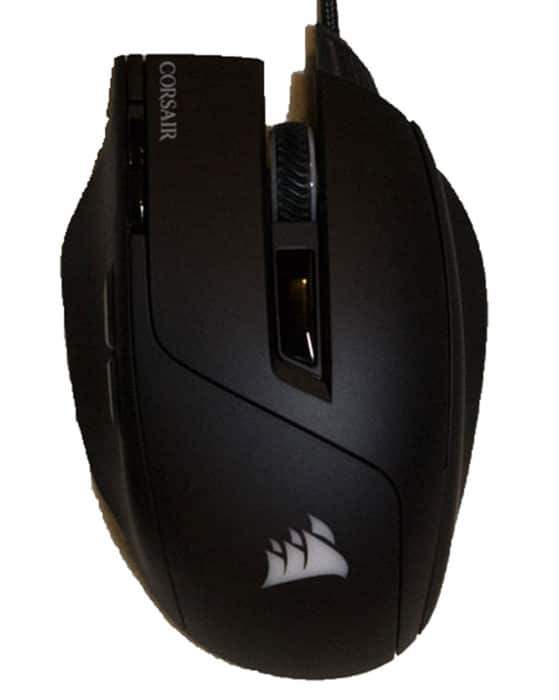 When we examine the Sabre more closely, we can see the matte cyber gray color of the mouse, with its glossy black programmable buttons. We also see the RGB Corsair logo and other RGB lighting that Corsair has designed into the Sabre.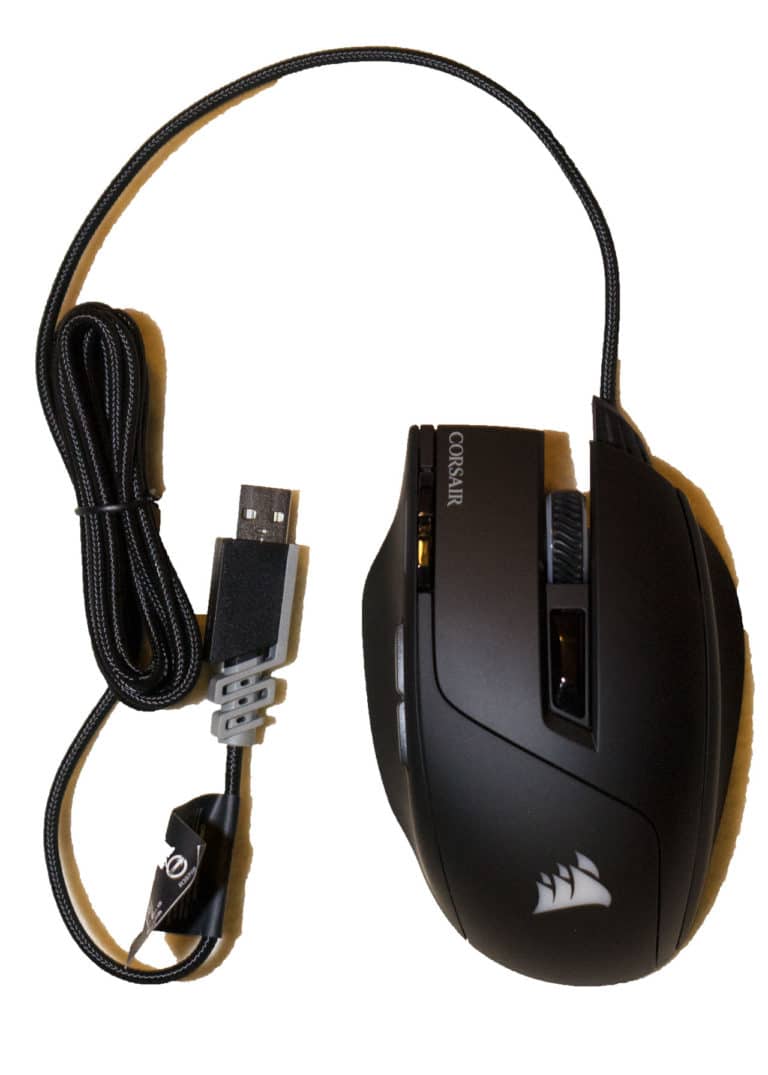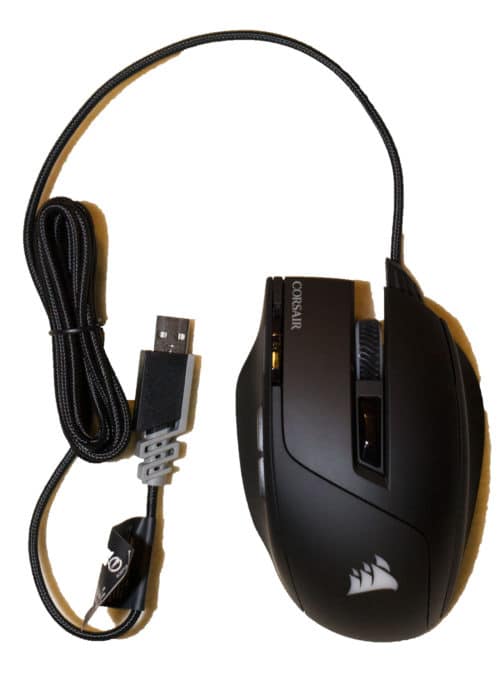 The Sabre is what we would consider to be a minimalist gaming mouse. Corsair kept the design simple and to the point by only offering enough buttons for FPS games without cluttering the mouse. The interface was well thought out.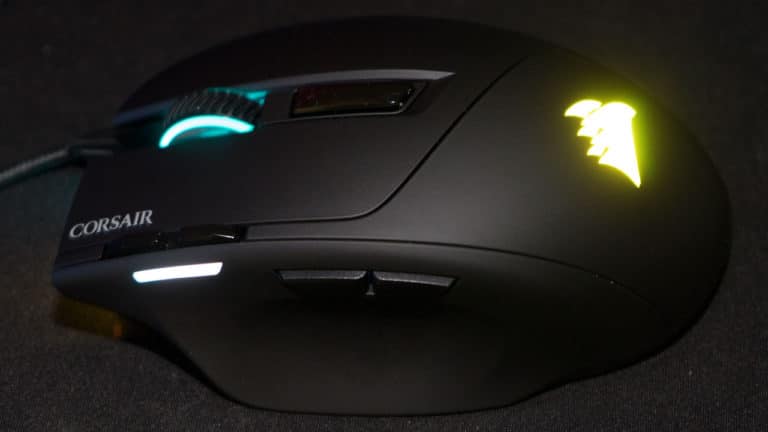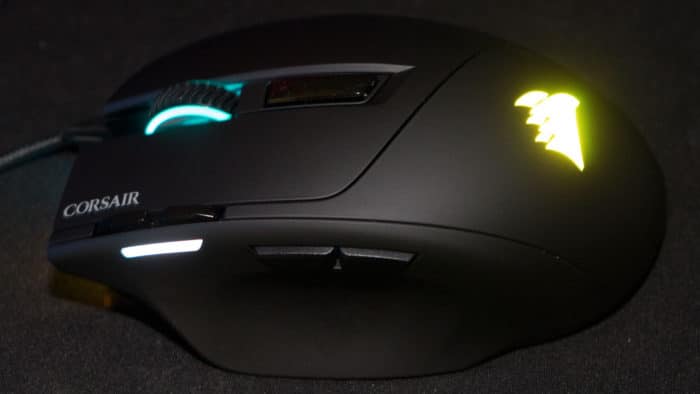 On the left side we can clearly see two of the programmable buttons, the forward and back buttons, as well as the recess for your thumb. All of the buttons are within easy reach, and we can also see two of the other programmable buttons that you access with your left finger.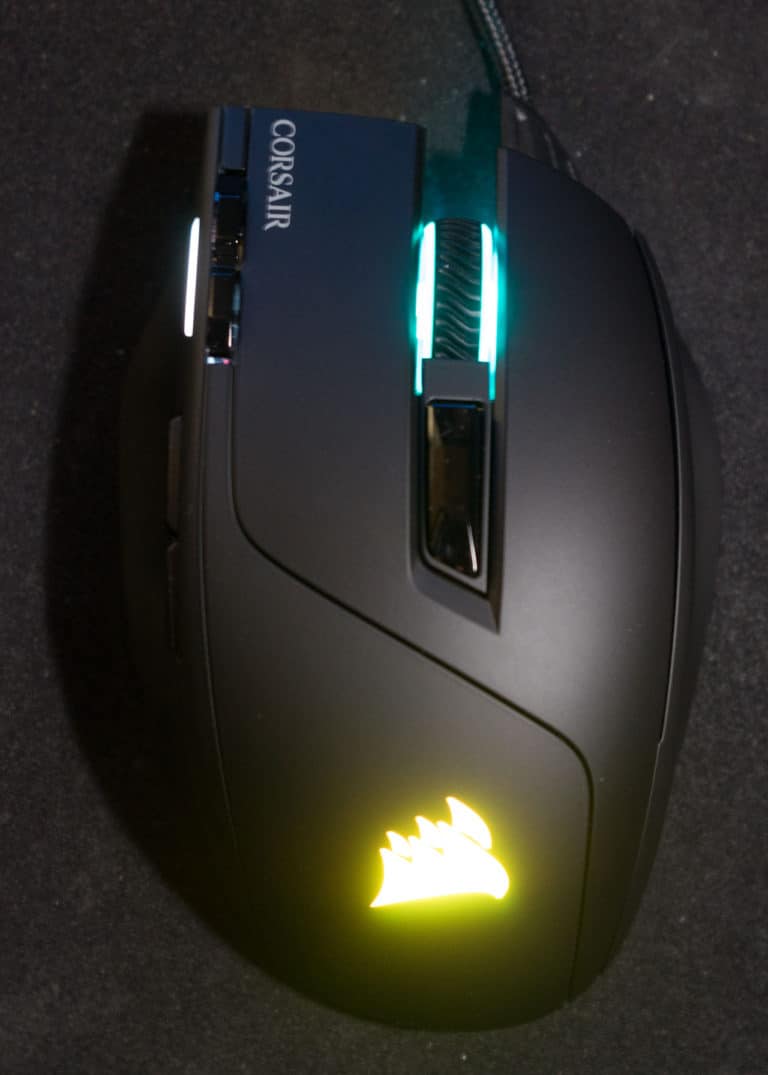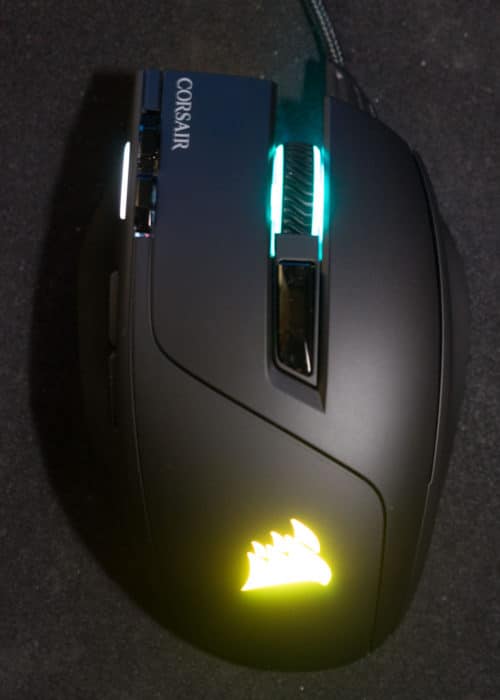 From the top of the mouse, especially when powered on, you immediately see the Corsair logo that shines as brightly as a lighthouse. The scroll wheel that lights up also stands out above the glossy buttons. Then, directly below, we find one of the largest programmable buttons. The standard right and left clicker buttons were very responsive. Directly next to your left finger are two other programmable buttons.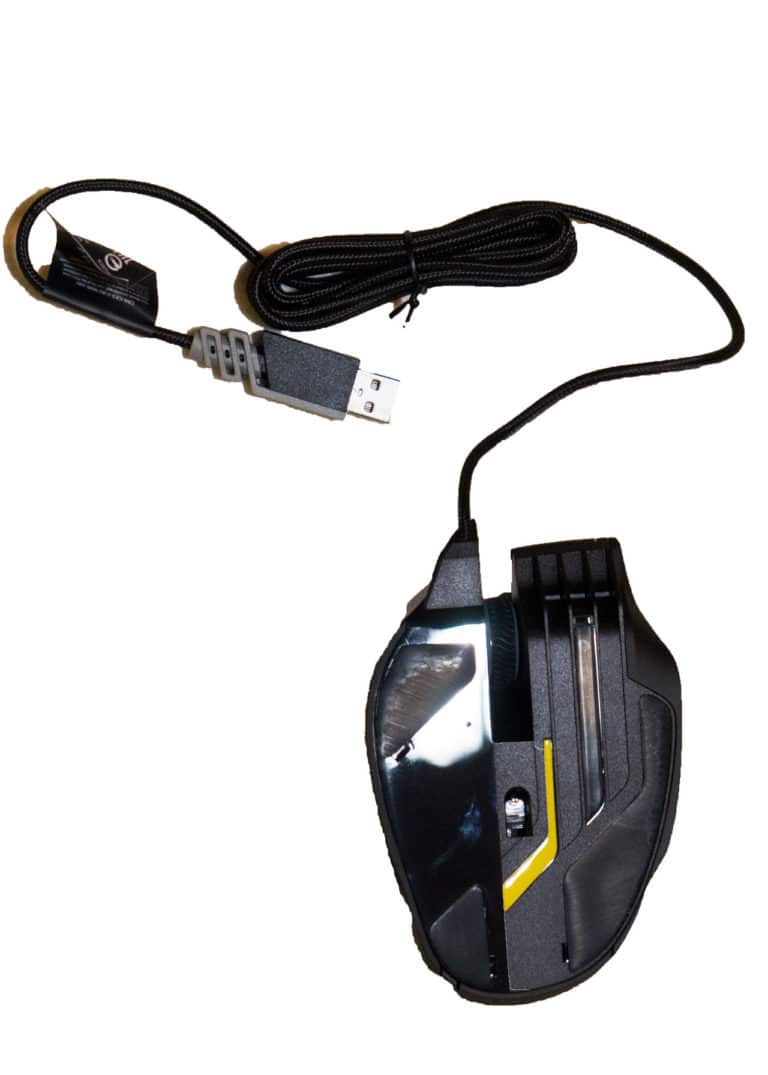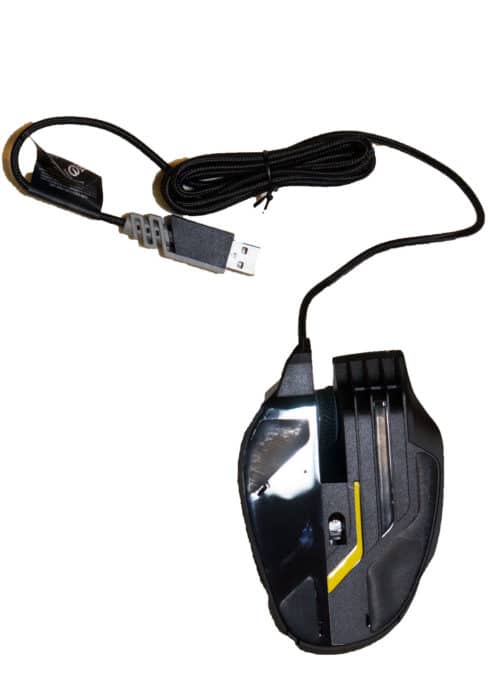 When flipping over the Sabre, we immediately noticed the yellow accent "hockey stick" stripe that goes along the 10,000 DPI optical sensor. We also noticed the oversized anti-friction surfaces that Corsair went with on the bottom of the mouse. The other feature that stands out on the bottom is the lit up scroll wheel that is visible through the bottom side, which is unusual. The other odd feature is what reminds us of air splitters on cars and with the RGB lighting, is a throwback to neon lights under a car.