The Cooler Master Jas Mini is one of those products you don't think a lot about but if your phone is your lifeline at home or at work the Jas Mini is a product you might want to take a Look at. It's marketed as an iphone iPad Mini accessory but in reality it's a phone / tablet stand regardless of the brand. It unfolds from a storage state to a triangle like base and you set your phone or tablet on it keeping the phone or mini tablet on a good viewing /using angle. One of the big benefits of the Jas Mini is that it keeps the phone / mini tablet up with the back and front exposed allowing the air to cool your device better. Some phone guru's leave their phones on watching pay per view advertisement and phones will get quite hot playing short video's all night. Prop your phone up on the Jas Mini and the air circulating around the device will help keep it a bit cooler.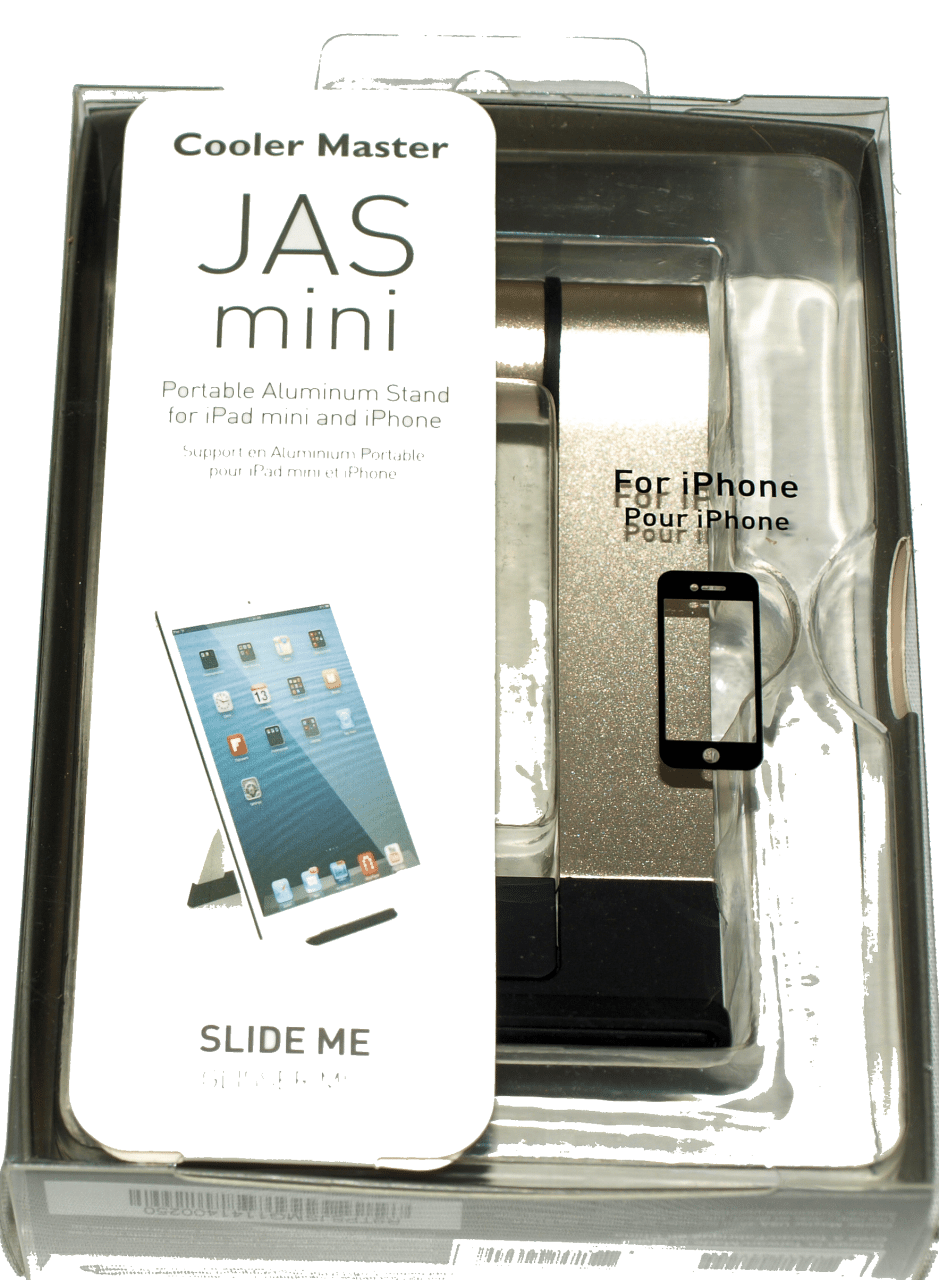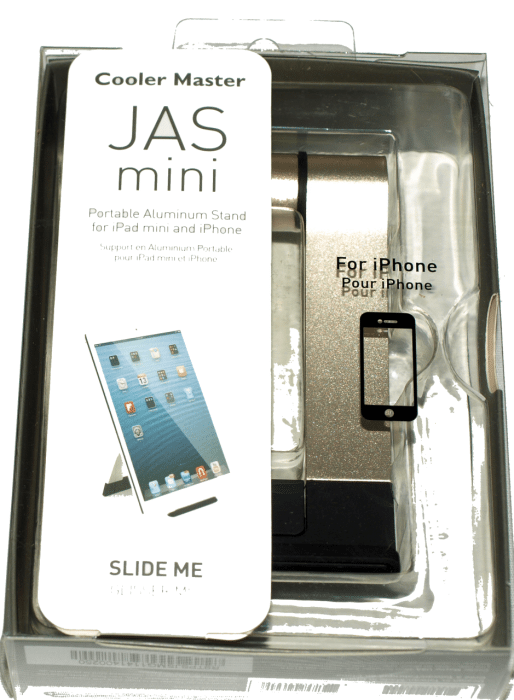 At $22.50 Free Shipping it may seem a little steep but you have to consider the price of phones and tablets phones can be crazy expensive as well as tablets and the Jas Mini is solid metal with anti slip feet that will keep your phone or tablet propped up where you can see it and not laying down for a casual hand to swipe it onto the floor by accident.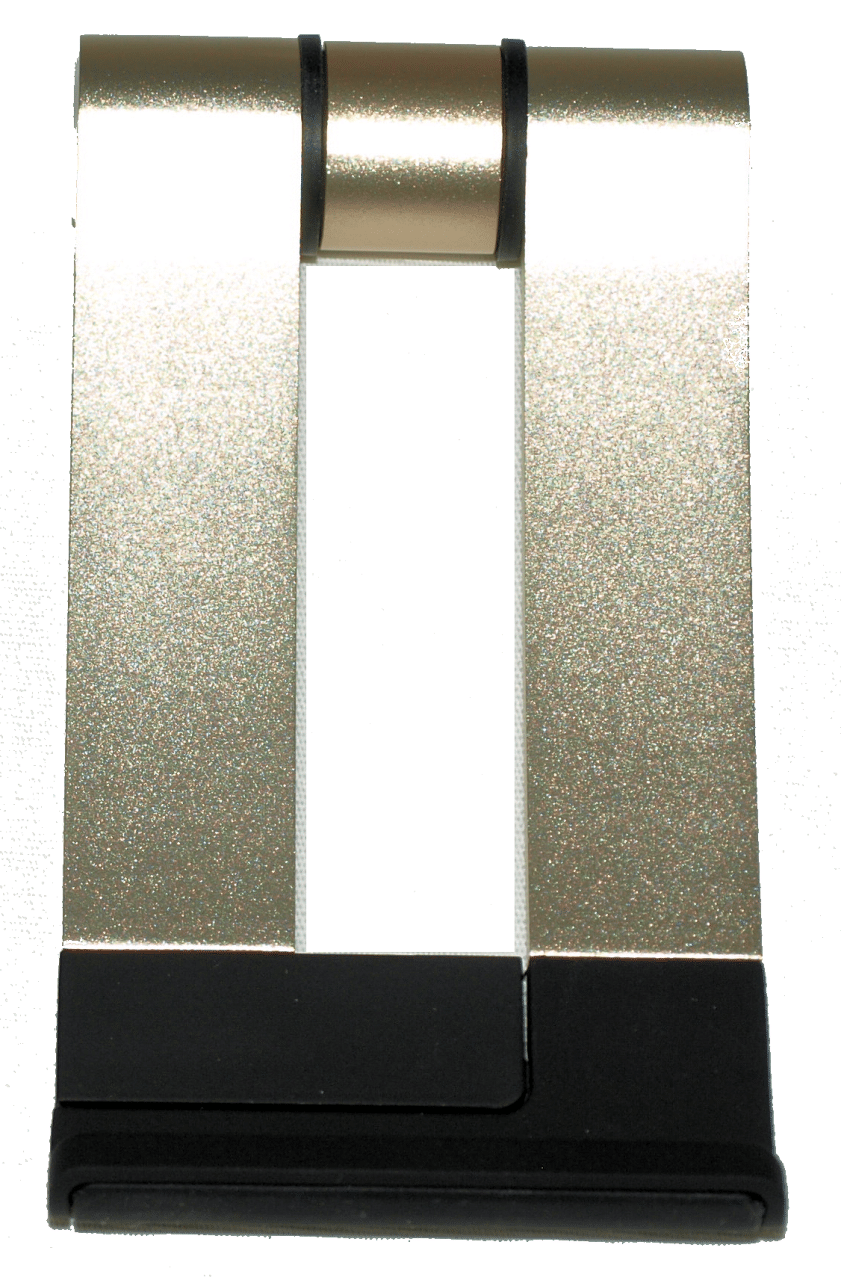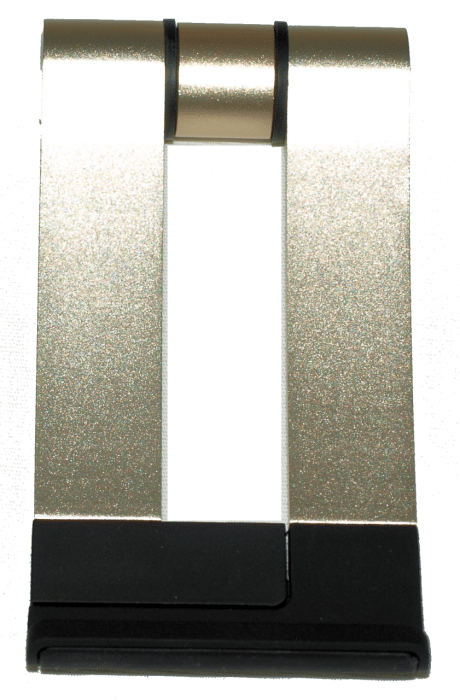 You can see that it folds flat for easy storage and minimal space in your Go Bag, then when you arrive at work or a meeting it's ready in an instant to give you a sturdy stand for your phone or tablet.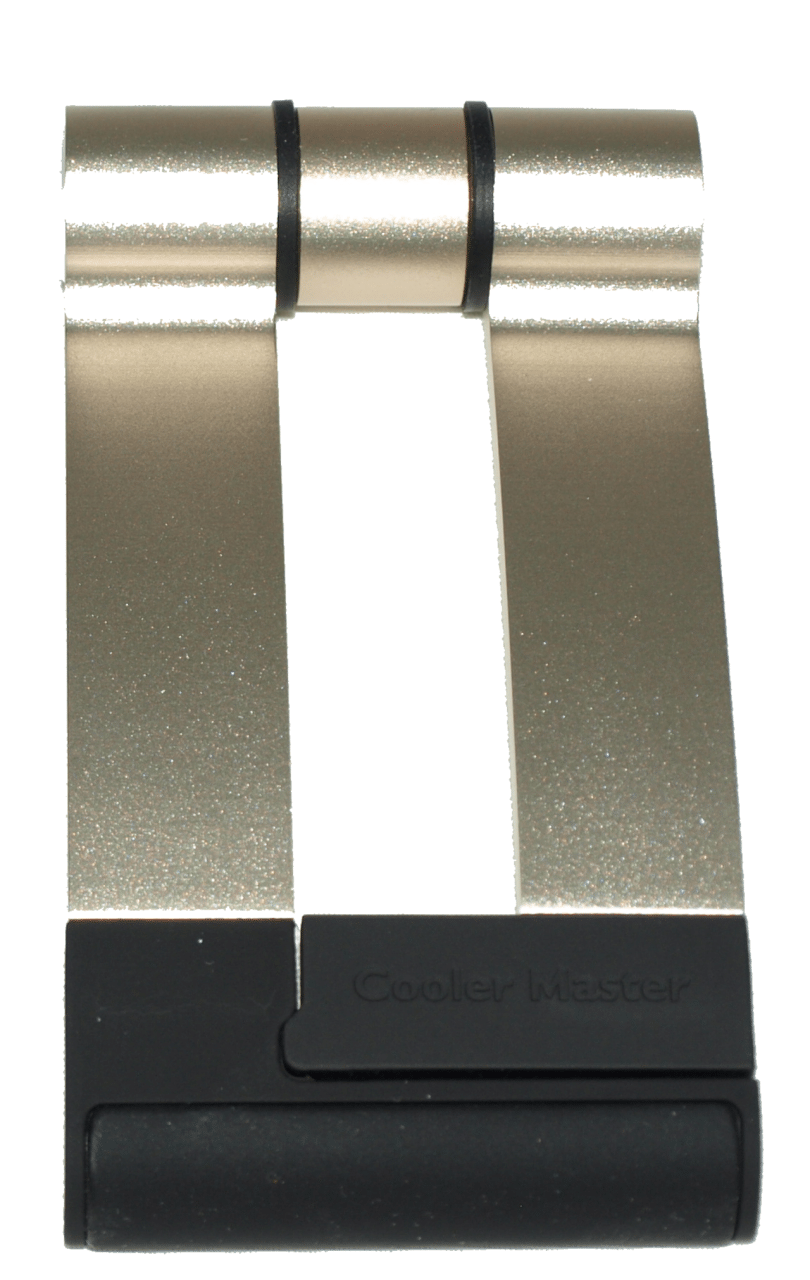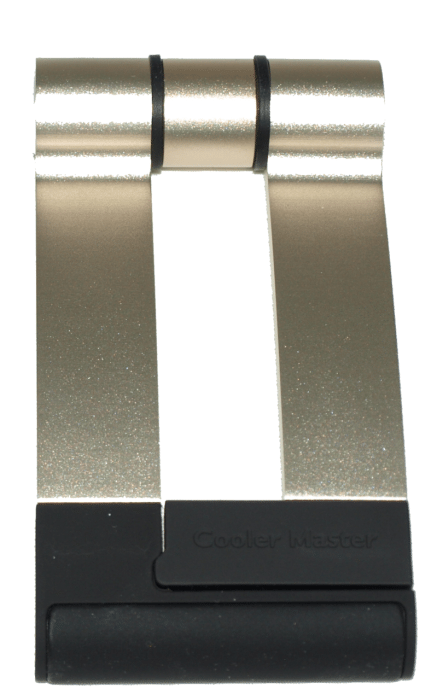 Shown from the back you can see how sturdy the Jas Mini really is and you can adjust the legs to any angle so you can have it propped up or laid back as the situation calls for.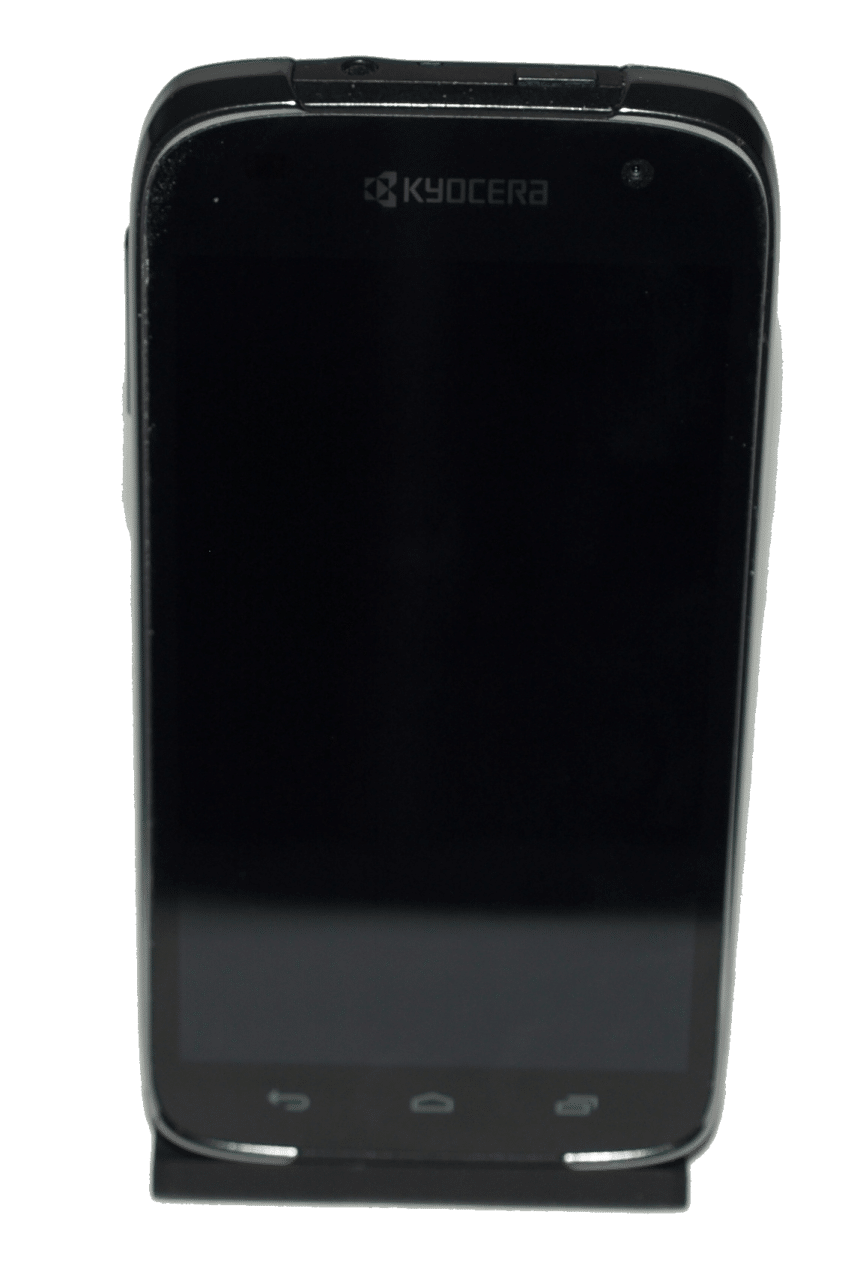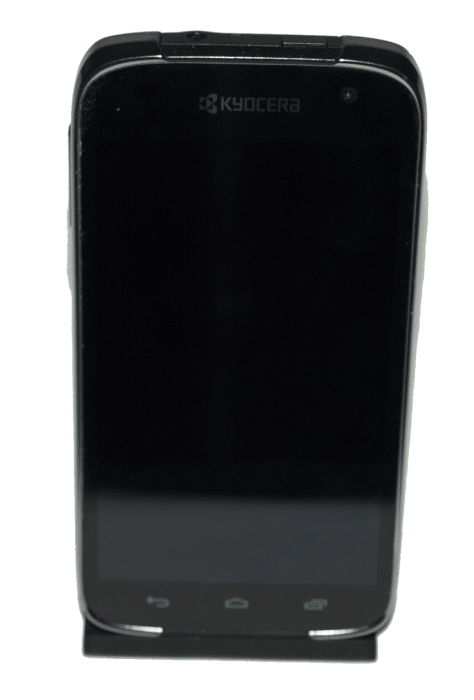 There we are with a phone resting on the Jas Mini and we gave it some pushes and brushed it with our hands and it will survive about any accidental contact except a full coffee cup in full swing. But even then the phone slid off the Jas Mini and no harm came to the phone or Jas Mini.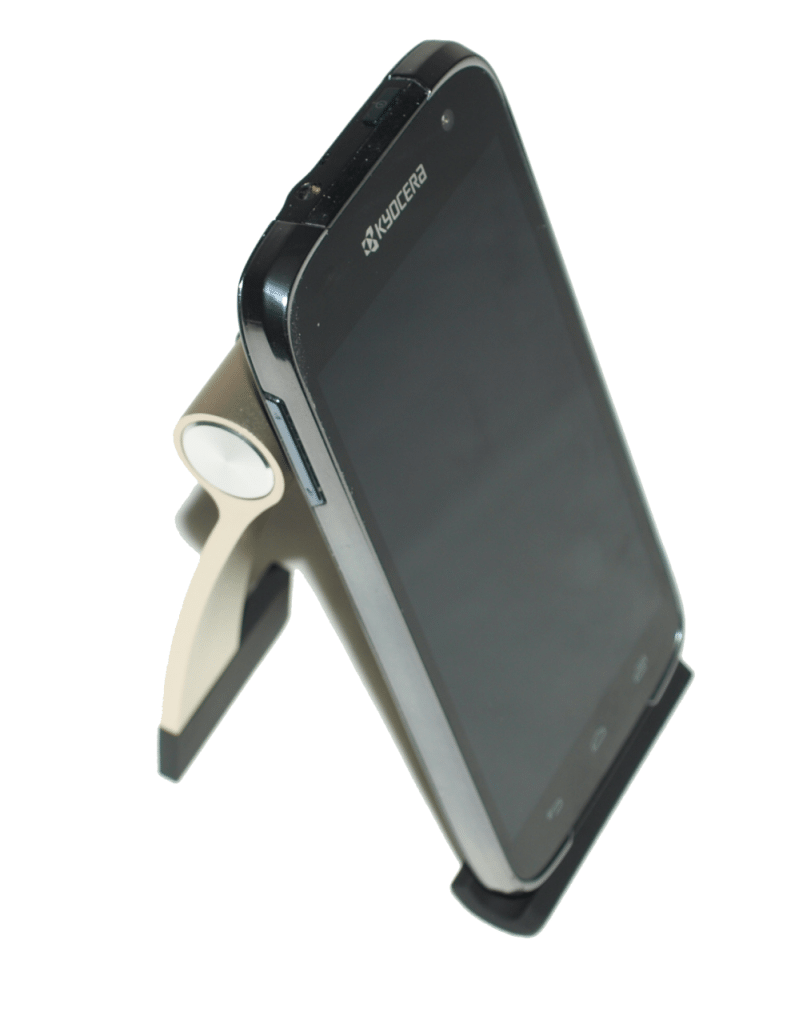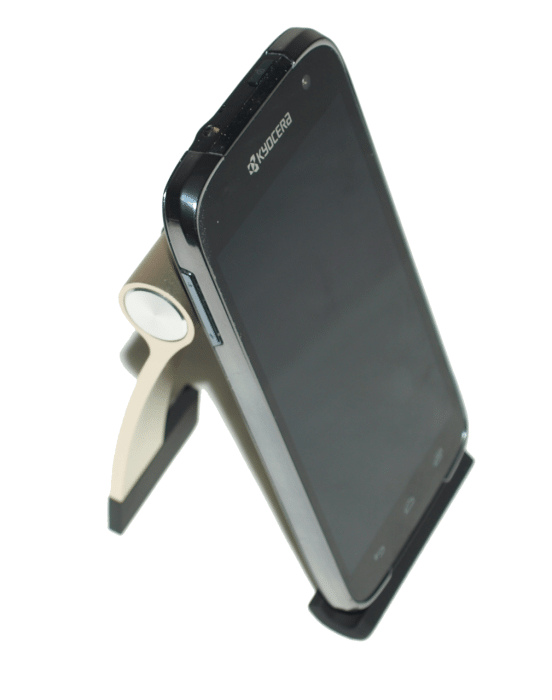 Thee's a side shot of the Jas Mini doing it's thing holding up a phone and across tablets as large as 10″ we got the same result. The Jas Mini just holds them up and doesn't slip or skid.
Final Thoughts & Conclusion
The Jas Mini is a simple but effective stand for phones and tablets, there's no fancy bells or whistles, it won't charge 35 devices, sing "Benny and the Jets" or answer

you when you speak to it. What it will do is prop up your phone or tablet so you don't have to go scrabbling for it every time you get a tweet or FB notification. Having your hands free while glancing at that incoming beep, ring tone or Chicka Waa Waa that alerts you of phone or tablet activity you can just glance up and keep on working.
In our book the Jas Mini does what it is designed for nothing more and nothing less but it does fit its niche and fits it well!