Razer Orochi 2015A Closer Look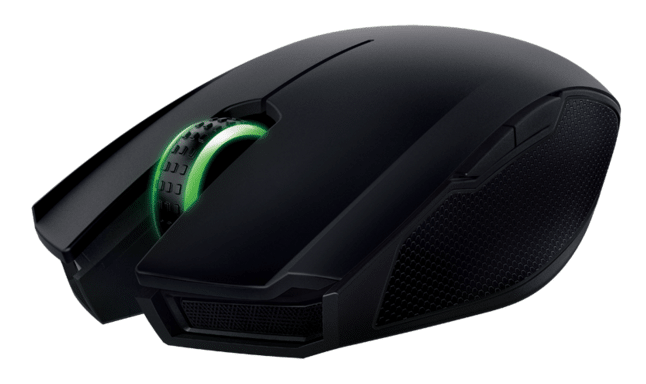 Shown wireless in Bluetooth mode the Orochi is powered by two AA alkaline Duracell (Included) which are slated to give 60 hours of continuous use wireless. You don't get a good perspective of the actual size of the Orochi so before we get any farther let's get some perspective.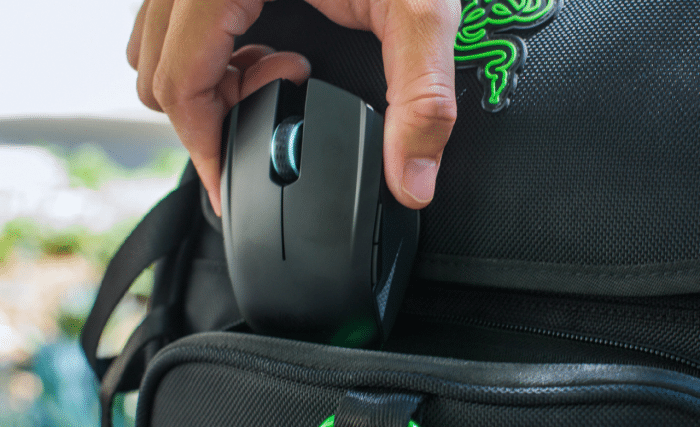 This should give you some idea of how large the mouse is but for clarification it's 3.9 inches or as long as a large index finger. The Orochi is designed for the space impaired road warrior who still wants to carry along a precision oriented mouse without sacrificing valuable packing space. In that small space you have a Bluetooth receiver, a cord dock, 1000Hz ultrapolling (wired) 125 Hz Ultrapolling wireless that translates to 1ms access time wired 8ms wireless

Sen from the side you get two buttons on each side for 4, then a scroll wheel click for 5 and right and left click for 7 fully programmable buttons through Razer Synapse the "Hive Brain" for all your Razer gear. You will need the internet, an email address and 100MB of available HD space to set up synapse but it's well worth it to get the DPI adjustment because with the 8200 DPI Laser sensor capable of 210 inches per second at 50 G acceleration you will probably want to set the DPI manually so the cursor doesn't go flying off the screen. Both sides of this mini mouse have the textured rubber side grips but we are at odds with having glued rubber on the sides of mice, rubber means glued, glue means wearing out and needing to re-glue eventually.
Dual wired/wireless Bluetooth 4.0 technology
1,000 Hz Ultrapolling (Wired) / 125 Hz Ultrapolling (Wireless)
1 ms response time (Wired) / 8 ms response time (Wireless)
8200 DPI 4G laser sensor
210 inches per second / 50 G acceleration
Battery life: Approximately 60 hrs. (continuous gaming) or 7 months (normal usage)
Ambidextrous form factor with textured rubber side grips
Chroma lighting with true 16.8 million customizable color options
Inter-device color synchronization
Seven independently programmable buttons
Razer Synapse enabled
1 m / 3.28 ft. braided fiber USB charging cable
Approximate size: 99 mm / 3.90 in. (Length) x 67 mm / 2.64 in. (Width) x 35 mm / 1.38 in. (Height)
Approximate weight: 110 g / 0.24 lbs
2 x AA batteries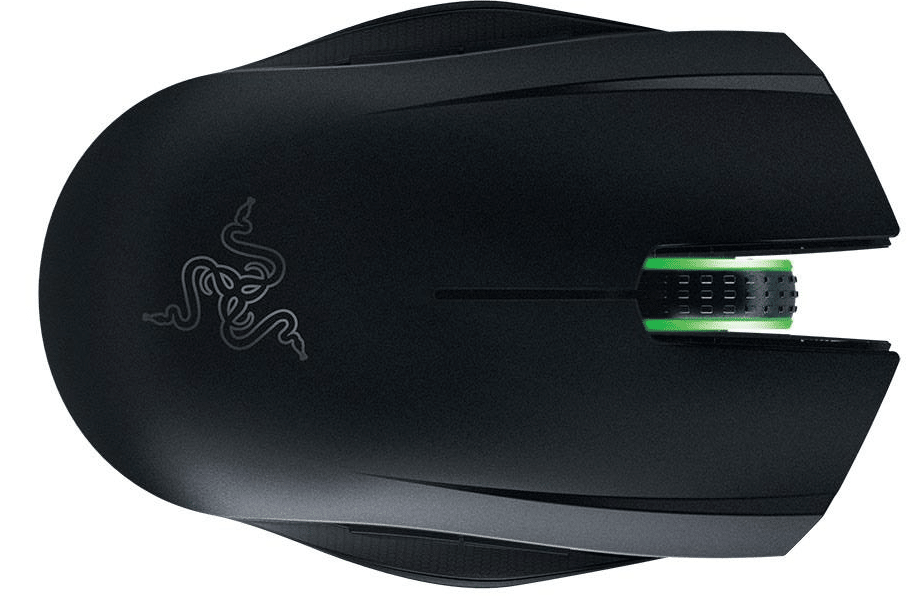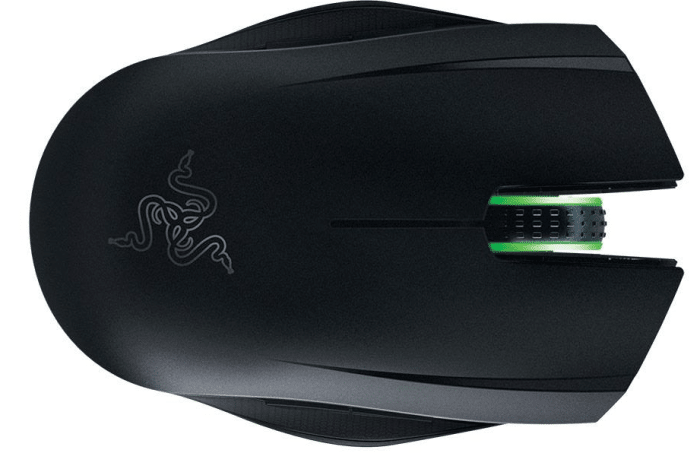 The scroll wheel on the Orochi is Chroma and capable of 16.8 million colors but is the only feature on the mouse that is Chroma.and keep in mind this is a 3.9″ mouse so expect your hand to hover over the surface or be on the mousing surface. It shouldn't be much of a problem as with the right DPI setting and a little practice you hand barely needs to twitch t move the cursor all over the screen.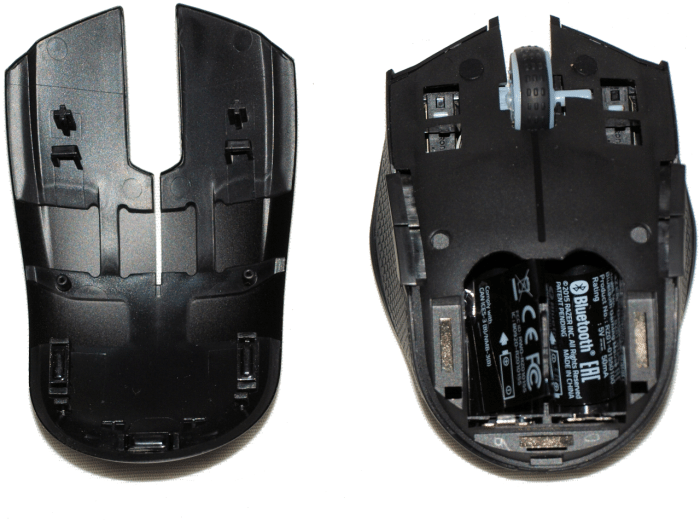 There's a little notch to put your fingernail into at the back top of the mouse opening it for battery replacement and the normal bottom FCC sticker is on the battery pull out leaf. It is interesting to take a peek at part of the mouse mechanisms as it makes you realize the precision with which they have to be designed.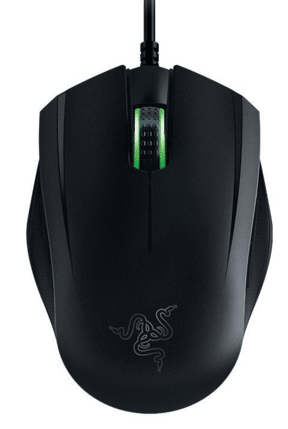 Shown with the cord in place the 1 meter cord is plenty for a road warrior but would come up short on most tower computers. Many motherboards have Wi-Fi and bluetooth built-in and bluetooth adapters for desktops are inexpensive so you can use the Orochi as a desktop mouse in a pinch.