20 years.
That's how long America's largest BYOC LAN party and associated events has been going on. From the humble beginnings in 1996 at a small hotel in a Dallas suburb, to the mega-sized event luring thousands of visitors to Dallas in the middle of the summer, QuakeCon has always been about the games, and the community that revolves around them. Bjorn3D is returning to the event again, for this, the 20th anniversary of QuakeCon. With titles such as Fallout 4 and Doom on the feature stage menu, this year's event is sure to be one to remember. We will be covering this event not only as a media outlet, but as a member of the BYOC. We will have pictures and news from the featured events, as well as from the vendor exhibits. Updates from the BYOC at 3:00am are not out of the question either. Join us in celebrating the 20th anniversary of QuakeCon!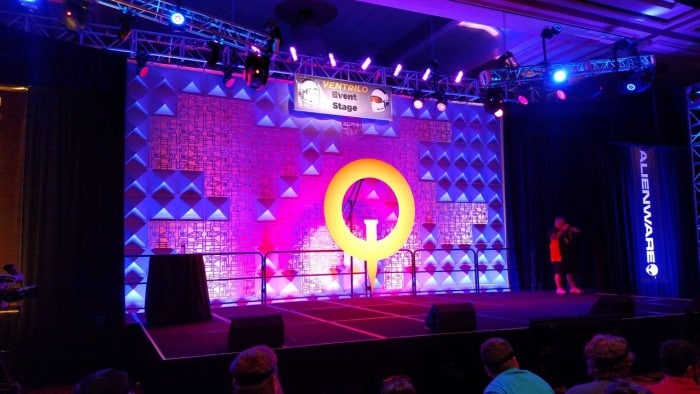 Announcements
While the event officially started at 10:00am with the opening of the BYOC and vendor exhibit area, things really kicked of at 1:00pm with the annual welcoming by Bethesda and id Software.
Fallout Anthology
Of note at the opening ceremony was the announcement of a Fallout Anthology bundle available starting September 29, 2015. This offering comes in a great looking, limited edition "mini-nuke" capsule. Including five Fallout titles, this package is sure to keep you satiated until the release of Fallout 4.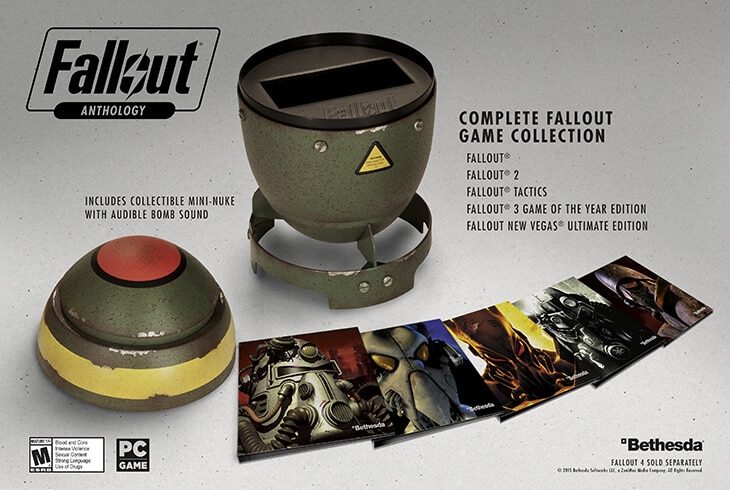 BethesdaNet
Also announced was BethesdaNet, Bethesda's central hub for the latest news and information regarding their gaming titles. Other features include community-based areas like forums and other unannounced offerings.
DOOM
What would QuakeCon be without a little DOOM action? Attendees were treated to a gruesome and bloody trailer for the upcoming, highly anticipated DOOM. Some lucky audience members found special tickets taped to the bottom of their chairs and were able to skip to the head of the line to play an early demo of DOOM Multiplayer. We were one of the lucky ones (!), but have yet to have a chance to try the game out. We will definitely be taking a first-hand look at the demo and will report back with all the juicy details!
Streaming
The following links are the two official links to streaming coverage of QuakeCon. If you aren't lucky enough to be here to celebrate, you can at least check out all the action from home!
Off to frag!
Well, there's no time like the present to get in a little gaming. While the lights may have just come on in the BYOC for some unknown reason, that didn't stop the thousands of gamers gathered in Dallas from getting their game on. Check back with us throughout the rest of the week and weekend, as we provide a little insight into the happenings at QuakeCon 2015!