AMD added a new APU, the A10-7870K, to its line up. The latest addition is still based on the "Kaveri" architecture that AMD has released lat year with the A10-7850K. The A10-7870K is still a 12 compute core device with four "Steamroller" CPU cores and eight GPU cores with 512 GCN design. The he A10-7870K essentially is a speed bump of the A10-7850K where the new APU gets a 100 MHz Turbo speed bump and a 200 MHz base speed bump so it is now operating at 3.9GHz base and 4.1GHz Turbo. The GPU also gets a bump where it is now operating at 866 MHz versus the 720 MHz on the A10-7850K, which is 20% improvement. AMD is able to get the speed bump without raising the TWP as the A10-7870K still has 95W TDP.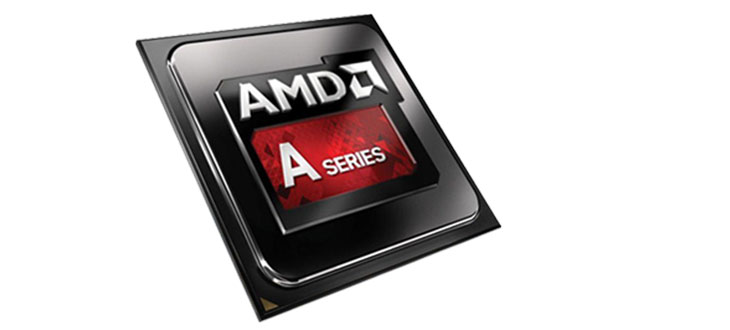 AMD markets the APU to be Windows 10 ready and DirectX 12 support. . The APU supports HDMI 1.4a, Display port 1.2, DVI, and AMD Freesync. It also supports HSA features hUMA and hQ, OpenCL 2.0, Vulkan and Mantle API, and Virtual Screen Resolution. In the official PR, AMD states that "the A10-7870K delivers a best-in-class experience for eSports and online gaming with superior performance."
The A10-7870K fits into the existing FM2+ socket board with A68, A78, and A88 chipset. As always, you probably need a BIOS update in order for the motherboard to support the latest APU. Motherboard makers should already have the BIOS ready that you can download and there are even new motherboards from MSI launched to support the latest APU.
The best news is that despite the performance boost, the A10-7870K is available at suggested retail price of $137. This is just $10 more than the A10-7850K which got a price drop earlier this month from its launch price of $189.