Introduction
PC Gaming is here and here to stay but with the ease of use or easy plugging in and playability of consoles it really makes for a much easier to enter market for consumers. Sometimes we as enthusiasts lose sight of the fact that most users do not know how to build a PC and are not going to learn as they simply are not as into the hardware side as we are. This is not a bad thing they simply enjoy other hobbies and while the PC DIY market is strong there simply are a lot more users out there who do nto know how to build it and will pay to have a system built. Unfortunately a lot of times off the shelf systems from big box stores end up tin the playing field due to easy accessibility and cost, but not just that also lack of knowledge to the consumer about what they need to actually play games. This is where companies like Cyberpower among other boutique builders step in to properly build a gaming system to match the users spec and better manage the cost/performance ratio for those users.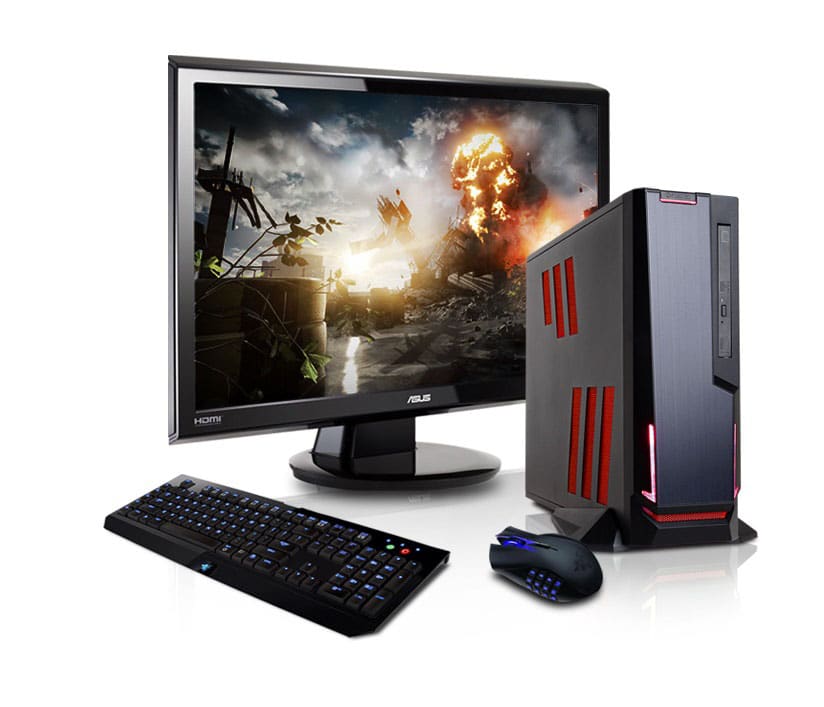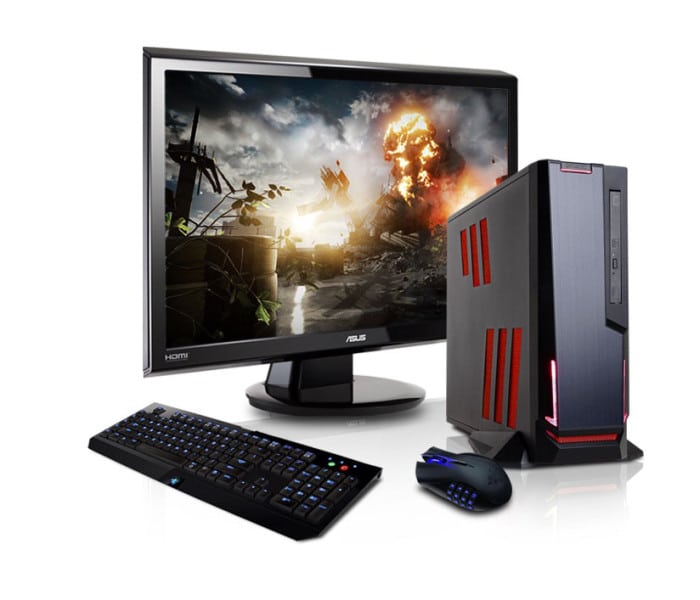 Gaming PC's are much different than one you can get off the shelf at your local Wal Mart or other large chain store most of the time. Usually they also do carry a price premium as the parts are more robust and offer vastly improved performance which is needed for higher end gaming loads. Also as of recent we have seen a shift in focus to more compact systems as room in the living space is getting to be more and more of a premium. The Zeus Mini we have today is one of the first entries by Cyberpower into the slimmer tower gamers and a very interesting entry as it packs some serious muscle into a very compact frame, and while the one we received is one of the top configured models ($1859) sporting a GTX 780 GPU, you can scale it down or up to fit your needs for gaming power. Zeus Mini Models can be viewed at Cyberpower website Here
Features & Specifications
CyberPower PC ZEUS Mini-I 780

Case

CYBERPOWERPC Zeus Mini mITX Gaming Chassis 

CPU

Intel® Core™ i7-4770K 3.50 GHz 8MB Intel Smart Cache

Motherboards

GIGABYTE Z87N-WIFI mITX w/ 802.11n WiFi+Bluetooth, 

RAM


G.SKILL Ripjaws X 16GB (8GBx2) DDR3/1866MHz

CPU Cooler

Cooler Master Seidon 120M Liquid Cooling CPU Cooler 

Hard Drives

2TB SATA-III 6.0Gb/s 64MB Cache 7200RPM HDD (Storage)

SSD

120GB Samsung 840 EVO Series SATA-III 6.0Gb/s SSD

Optical

8X DVD±R/RW/4X + DL Super-Multi Drive

GPU

EVGA Superclocked GeForce GTX 780 3GB GDDR5 

PSU

Corsair CSM Series CS550M 80 Plus Gold Certified Modular Ultra Quiet Power Supply

OS

Microsoft® Windows 8.1 (64-bit Edition) + Office 365 FREE 30 Days Trial
Click Images to Enlarge
The box first arrived and just a plain white Cyberpower box, nothing special but did notate "Intel Inside" which was good to see as I was told something was coming from Cyberpower but i did not have exact details on what I was getting prior to its arrival. Once inside you can see there is Foam layered on top of and all around the actual Zeus Mini box to ensure it travels extra safe!
Also included in the main big box is the motherboard box for the Gigabyte ITX board installed in the system. This small box holds any extra accessories along with the Windows and Driver re-installation discs should you need to refresh the system any time or have issues.
Once you crack open the Zeus Mini color box you will find that hard shaped Styrofoam protect the unit even further, so at this point I can positively say that unless your delivery driver fiercely hates you there is no way your system will be damaged in shipping. Now lets take a look at what you're here to see!
Closer Look at the Computer System
Click Images to Enlarge
The Zeus Mini series of PCs is based on a Cyberpower chassis which in itself is a feat as when you learn that the chassis is only 4.4″ wide which means it is less than 4 and a half inches, that says something. This means that the chassis is barely as wide as a GPU is tall at standard spec. In order to accomplish this Cyberpower has employed a redirect for GPU mounting via a shielded PCIe ribbon which allows vertical GPU mounting.
The unit comes with a stand which adds extra stability to the chassis when standing it on a desk as it is so slim that tipping over is a possibility although its weight honestly makes it not very likely.
Click Images to Enlarge
Here you can see the chassis tall and thin with Green highlighted grilles on the side panels. These do look nice but as you will soon see are actually functional for venting to internal fans and components. The Zeus Mini employs a slim DVD drive which allows for even better component fitment due to the much smaller optical solution and although optical drives are going away pretty quickly I still would not call them completely dead as not everyone has moved to complete flash storage for a solution so there are plenty of users still reloading or installing from a disc.
The side of the chassis here is the actual service side of the chassis which is a bit out of sorts in relation to normal chassis as that side would normally be the backside of the motherboard but in this case it is flipped in order to fit all of the components as design, we will get to the internals soon but lets finish the walkaround of the Zeus Mini first.
Click Images to Enlarge
Here you can see the rear panel of the chassis which has the IO and prominently above it a PSU 3 pin connector which passes through to the PSU which is mounted more forward in the chassis.
The IO Connectivity is as follows:
2x USB 2.0 ports
PS2 Keyboard/Mouse  combo port
HDMI Port
Displayport
DVI Port
Dual Antennae Connectors (802.11 AC WiFi & Bluetooth 4.0) 
TOSLINK Optical SPDIF port
4x USB 3.0 Ports
2x Gigabit LAN port (1x Intel, 1x Atheros)
5x Analog audio port up to 7.1 channel audio via Realtek ALC892
as you can see on the motherboard side things are well covered as far as connectivity goes with a ton of high speed connection options.
The Graphics card is found above this higher on the build and it is a EVGA GTX 780 Superclocked which has the standard GeForce 780 connector layout as shown:
1x DVI-I
1x DVI-D
1x HDMI
1x Displayport
This allows for 3D Vision surround or pretty much any display configuration up to 4 displays from the single GPU.
Finally moving inside you can see that this small chassis gets crowded really quickly but Cyberpower really optimizes space usage which allows for fitment of hardware that some full midtower chassis may have trouble with!
One thing worth noting is that all of the structure you see holding the fans and cooler is a screw in design which means it can be easily removed for maintenance or upgrade which is awesome as for instance you may want to upgrade some parts you can easily drop the crossbars away allowing much easier access to components and much less hand yoga to get parts installed.
Click Images to Enlarge
The front panel has a black brushed aluminum sheeting which makes for a very clean look once the covering film is removed and is also embellished with a Cyberpower logo which is done quite tastefully as it is small but still gets the name into view. also you will see a small green accent grill below along with some clear plastic which is backlit by a green LED when powered on.
The front panel connectivity and buttons are as follows:
1x USB 3.0
1x USB 3.0
Mic input
Headset output
Power button (Up top)
The top front of the chassis is where the power LED and power button are located, they integrate well into the front panel design. Also you can see the edge of the thin DVD multi drive which is vertically mounted as well. One thing to note as you can see here is that the top of the chassis has large opening grille at the top of the chassis to allow natural rising and exhausting of heat from the components from the chassis and this actually works quite well as during long term testing you can feel warmer air rising out of the system.
Click Images to Enlarge
Peering inside you can see above the motherboard Cyberpower wanted to make sure airflow covered the critical components such as the Memory, VRM and chipset so they installed a large quiet fan over them which as you can see here is clear plastic and when the system is powered on it glows green which matches the accent of the rest of the system. The major advantage of this is that normally in small chassis like this you can get hot spots due to low airflow but Cyberpower thought ahead with this and employing that fan allows all of the critical board components to get a fresh blast of cool air as a good portion of it is actually drawn from the side green grilles we looked at before.
The radiator you see mounted here is a 120mm unit from Cooler Master Seidon 120m cooler however for those looking for even more Cyberpower has reserved space for a dual 120 radiator which means now realistically you could have a 240mm based AIO cooling your CPU in this tiny system which means you could probably have some nice overclocking headroom should you really find the need for it, or even just mounting another fan in that other location to allow for even better airflow moving about the chassis. The fan fitted to the cooler master AIO cooler is a Corsair series model which as we have seen run very well and tend to be relatively quiet while doing a great job providing some nice airflow.
Click Images to Enlarge
HEre is where we were talking about earlier is the PCIe ribbon cable which allows the card to be mounted vertical or parallel with the motherboard. also note the Rear power connector which routes to the PSU in the front area of the chassis.
Here also you can see the innards that are cooled by the large LED fan and also the WiFi internal wires that lead to the IO antennae connection.
Click Images to Enlarge
The PSU included in the unit is a Corsair CS550M unit which is mostly modular unit minus the 8 pin ATX and 24 Pin main ATX power connectors. This really helps ensure that cables are minimized as the simple fact is that there is not really anywhere to hide cables except tucked in unused drive bays or in between the PSU and mainboard. The 550 shown here has plenty to support pretty much any card you can put in it so once again you can build a pretty wild machine in this mini rig as you see here it has a 780 which is more than enough to play most any game at very high settings at HD res but we will get to testing soon.
Click Images to Enlarge
Flipping to the opposite side panel you can see that there are openings for the GPU fan feed which coincides with the side green mesh to allow inlet of some cool air into the card while exhausting heat from the rear IO plate to keep the interior of the small chassis free from extra waste heat. Also here you can see that rear of the CPU socket is relatively accessible or best you can expect along with air feed for the PSU cooling as well. Up top in the drive bay area you can see some slack cable in here to avoid the clutter in the visible areas.
Top down you can see the venting in the top which is used to allow air to be pushed out and heat naturally rises so opening this area up helps get warm air out and it does this very well with the aid of the installed fans in the system.
Click Images to Enlarge
Pulling the front panel you can see that the PSU is actually directly in the front to allow the board and GPU occupy the needed IO space which is where the extension cable we noted before coming from the rear IO area as you can see is routed to the front. Do keep in mind that the PSU exhausts through the front here just like the GPU exhausts from the rear which means that this unit literally inlets from the sides and air goes wither out the GPU, PSU or is pushed out the top by the airflow being pulled in.
Lastly we wanted to show you what to expect with the lighting from the chassis so we setup a bunch of photos at different exposure lengths with the room lights off and visually compared them to find which one best matched what we saw with our eyes so as you can see here the LEDs are not super bright but do emit a green glow which looks quite cool when in operation and even in your rom I don't think would be much of an issue if you left it on overnight. Unless of course you sleep with your pc directly in front of your face at which point you might want to move it.
Testing & Methodology
We've expanded our testing suite considerably since the Z77 chipset release, and will continue to use the same methods for most of the motherboards and CPU's we test. In the interests of thoroughness and accurate results, we run each test at least three times, and some tests more than that. We average the total of all the tests from each benchmark then report the average here.
The OS we use is Windows 8 64bit with all patches and updates applied. We also use the latest drivers available for the motherboard and any devices attached to the computer. We do not disable background tasks or tweak the OS or system in any way. We turn off drive indexing and daily defragging. We also turn off Prefetch and Superfetch. This is not an attempt to produce bigger benchmark numbers. Drive indexing and defragging can interfere with testing and produce confusing numbers. If a test were to be run while a drive was being indexed or defragged, and then the same test was later run when these processes were off, the two results would be contradictory and erroneous. As we cannot control when defragging and indexing occur precisely enough to guarantee that they won't interfere with testing, we opt to disable the features entirely.
Prefetch tries to predict what users will load the next time they boot the machine by caching the relevant files and storing them for later use. We want to learn how the program runs without any of the files being cached, and we disable it so that each test run we do not have to clear Prefetch to get accurate numbers. Lastly we disable Superfetch. Superfetch loads often-used programs into the memory. It is one of the reasons that Windows occupies so much memory. Vista fills the memory in an attempt to predict what users will load. Having one test run with files cached, and another test run with the files un-cached would result in inaccurate numbers. Again, since we can't control its timings so precisely, it we turn it off. Because these four features can potentially interfere with benchmarking, and and are out of our control, we disable them. We do not disable anything else.
Test Suite
Game Benchmarks
Borderlands 2
Metro Last Light
Batman Arkham City
Battlefield 3
Crysis 3
Far Cry 3
Sniper Elite V2
Synthetic Benchmarks
3DMark 2013 (Firestrike)
3DMark 11
HD Tune Pro
Cinebench R11.5
Game Benchmarks
All Game settings were set to maximum detail at the listed resolution. Each result was run a minimum of 3 times to ensure accuracy and least amount of variance
Game Settings:
And here we have the actual results after are testing: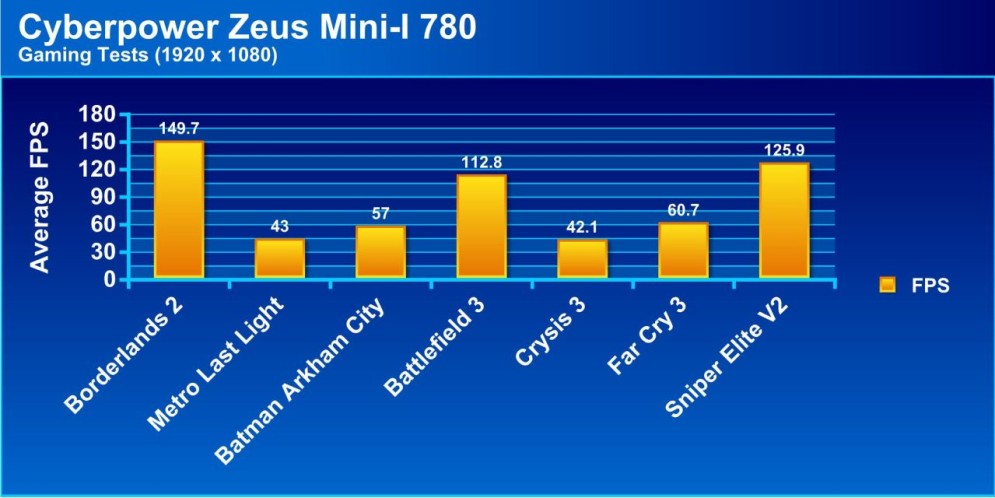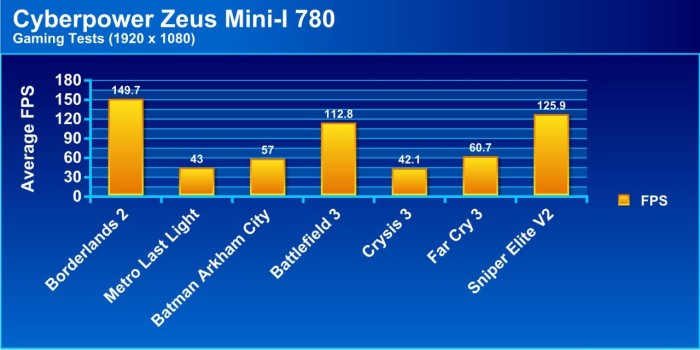 Looking at the results you can see we tested at HD resolution 1080p since that is the most popular resolution in gaming presently and therefore offers the best representation for most users experience with the Zeus Mini.
The results are very strong as the 780 card is simply a very powerful unit and pulls off awesome performance even in Metro last light which is probably one of the toughest benchmarks in relation to game performance.
Synthetic Benchmarks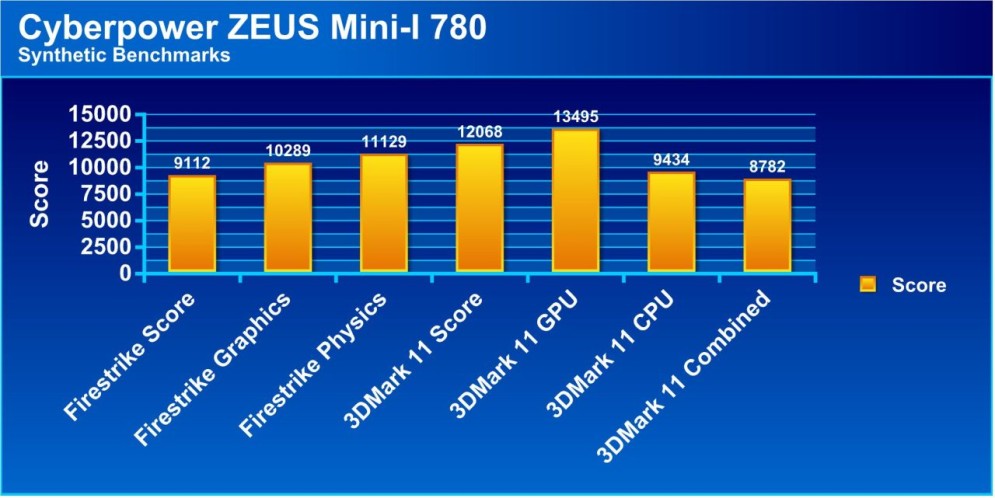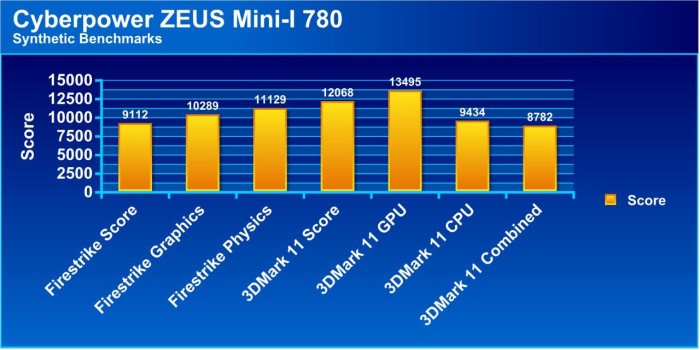 Synthetic performance such as the 3DMark suites show some very good performance as well including Physics Score on the CPU side as the Intel 4770K is a very powerful and capable chip able to handle pretty much anything you can throw at it.
HD Tune Pro
Click Images to Enlarge
The Zeus Mini comes with a Samsung 840 EVO 120GB SSD in place for boot/OS duties and it makes quick work of getting things up and running. as you can see here even in synthetic non ATTO testing it pulls strong numbers eclipsing 515MB/s reads with Writes sequential being just shy of 500. Also 4K is very nice here which is where you really want to pay attention as this being an OS drive will deal alot more with tiny files all the time rather than large sequential transfers.
The HDD part for larger storage files is a 2TB unit from Toshiba and it scores pretty well with a minimum of 91MB/s which is pretty good for a platter drive and should be plenty of space for games and other stuff and don't forget there is another open bay should you want to add another drive, RAID or whatever to get faster game loading speeds.
Cinebench R11.5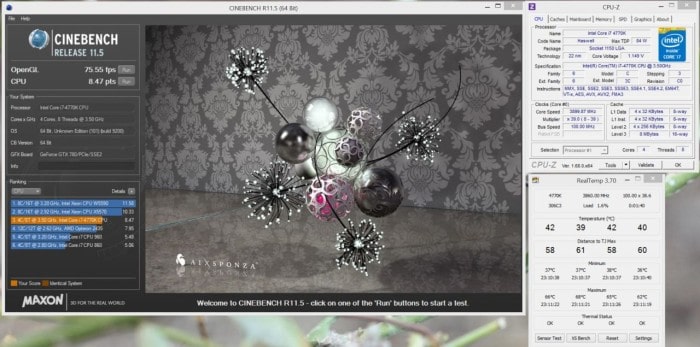 Click Images to Enlarge
For those interested in 3D Modeling, Animation and Rendering 3D or videos, Cinebench allows us to take a look at rendering performance for 3D. Here you can see the i7 4770K is very capable pulling in all 8 threads to render up an image easily blowing away a 12 Core opteron from AMD and offering overall a very strong performance for anyone interested in a mini powerhouse workstation rig as you can see the Zeus Mini can fill taht role as well.
Add to this that the 3D OpenGL test shows over 75FPS and we quickly see taht this rig can easily pull a worker by day and gamer by night without issue.
Stability Testing and Noise
To measure the temperature for the system, we used EVGA's Precision X and ran the Metro 2033 benchmark in a loop to find the Load temperatures for the video cards. The highest temperature was recorded. After looping for 10 minutes, Metro 2033 was turned off and we let the computer sit at the desktop for another 10 minutes before we measured the idle temperatures. For the CPU load temperatures we ran Cinebench R11.5 about 10 times in a row to see what was the highest CPU temperature we could reach at 100% load.
To get our power consumption numbers, we plugged in our Kill A Watt power measurement device and took the Idle reading at the desktop during our temperature readings. We left it at the desktop for about 15 minutes and took the idle reading. Then we ran Metro 2033 for a few minutes minutes and recorded the highest power usage.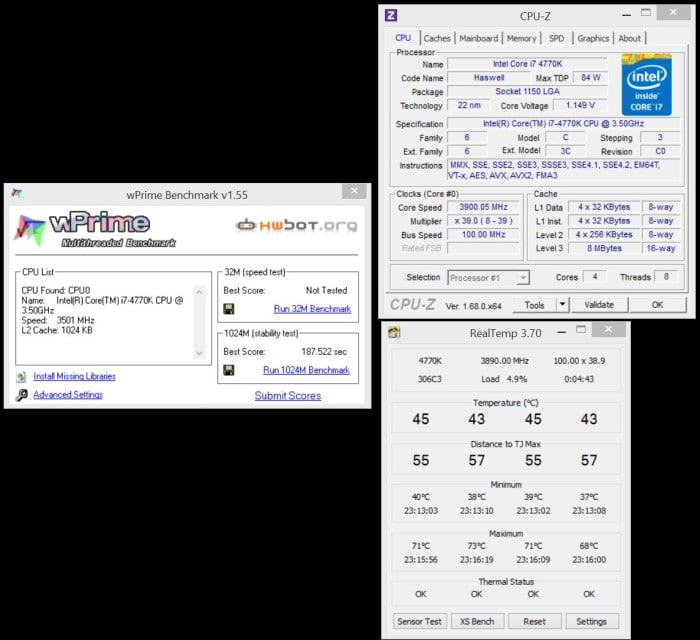 | | | |
| --- | --- | --- |
|   | Idle | Load |
| Temperatures | | |
| Power Consumption | 79 Watts | 326 Watts |
The cooling numbers for the 4770 with the thin Cooler M73C on the hottest core during the testing. The GPU (GTX 780) from EVGA saw a maximum temp of 77C which is not bad and well within limits for the GPU. Being such a tight confine of the Zeus Mini chassis I was very much surprised such temps could be achieved and it makes me want to swap to a 240 cooler to see how much headroom there is above what we have but as this is a loaner unit I dont wanna push it that direction until I pick one up of my own.
Our Final Thoughts

The Cyberpower Zeus Mini-I 780 is an awesome SFF system which can take the space of a much larger tower and still provide the same amount of brute strength.
The gaming capability of this system is hard to beat as it's a super small system that can play virtually any game out today at high settings at HD resolutions.
The capability to run WiFi or wired network with Wireless AC and Bluetooth connectivity means that pretty much any mode of communication is available for this build and even wireless allowing for less cabling and a cleaner overall layout with a AC based router you could see speeds close to wired connections now too.
The Haswell processor allows for excellent power efficiency and awesome performance and thermals which is one of the key factors to building a small form factor rig like this and all of the parts are chosen correctly to ensure success.
The included SSD is one of the best on the market for a gamer build being the Samsung Evo unit which is very cost-effective should you want to add another and the chassis has space for more drive allocation especially should you use 3.5″ to 2x 2.5″ adapters you could build quite a nice storage system in it.
The value portion is hard to judge as the system is simply built-in such a way to fit where normally would require extra space for a larger tower not to mention part of the thing with system builders is you pay for their proven build quality and expertise should you have an issue (Warranty) so Value I would say is pretty good to have a plug and play system literally delivered to your door
Overall for anyone looking for a smaller but powerful option for a gaming rig the Zeus Mini is an amazing option which allows great space savings while giving unstoppable gaming and even rendering power for a dual-mode system. I would be hard pressed to find a reason not to recommend this unit for anyone in the market for a high-end gaming rig.
The Pro's:
Cons

Strong Gaming Performance
Pre installed Liquid Cooling
Excelelnt overclockable CPU choice
GTX 780 GPU
Plenty of display connectivity
Quiet operation
16GB DDR3
Nicely sized SSD Main drive
Speedy large secondary storage
Unique and versatile chassis
Plenty of room for larger AIO Cooler

cramped space means component upgrades need to be planned before executing
Cooling is good but being a thinner tower expect slightly higher temps than a larger open tower.
Review Overview
Performance - 9.5
Value - 9
Quality - 9
Features - 9
Innovation - 9.5
9.2
The Zeus Mini-I 780 is a beast of a mini rig and a force to be reckoned with and due to its space savings and performance it easily earns our Bjorn3D Golden Bear Award