CLOSER LOOK
The Zbox Nano AQ01 Plus is a very small computer. The size is 127x127x45 mm and the top and bottom use a glossy black plastic while the sides are silver.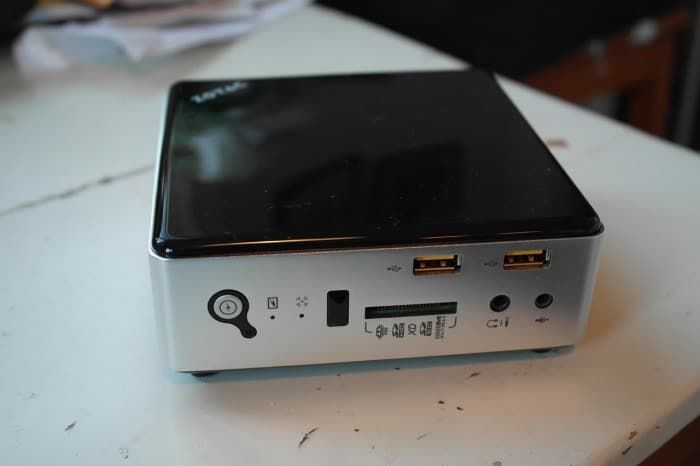 On the front of the case we find the card reader, a on-off-button, headphones and microphone jacs and 2 USB2.0 ports.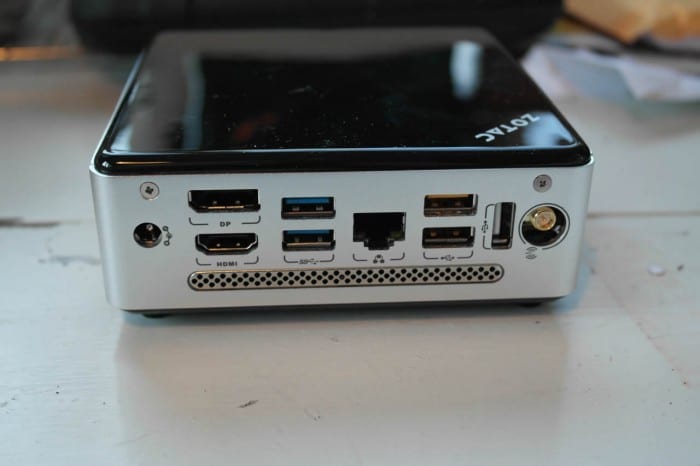 At the back of the case we find lots of connectors including HDMI and DisplayPort, three USB 2.0- and two USB3.0 ports, Gigabit ethernet and a place to attache a antenna for the WIFI. Here we also can find air vent holes.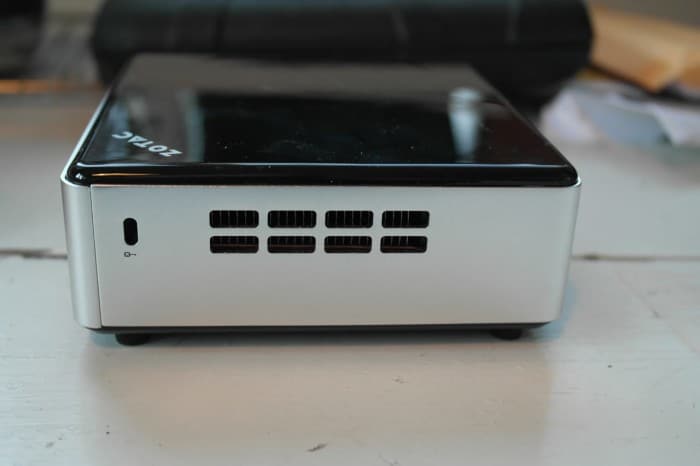 While one of the side is completely clean, the other side (pictured here) has more air vent holes to help keep the computer cool.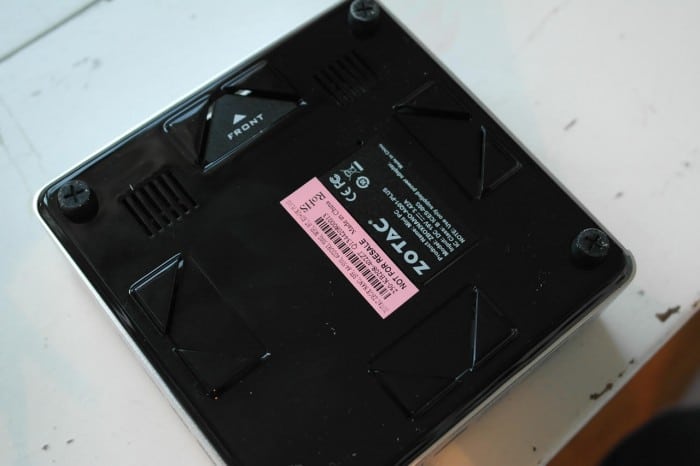 On the bottom of the case we see the same glossy black plastic. Those triangles you see are used for the VESA-mount which we will see later.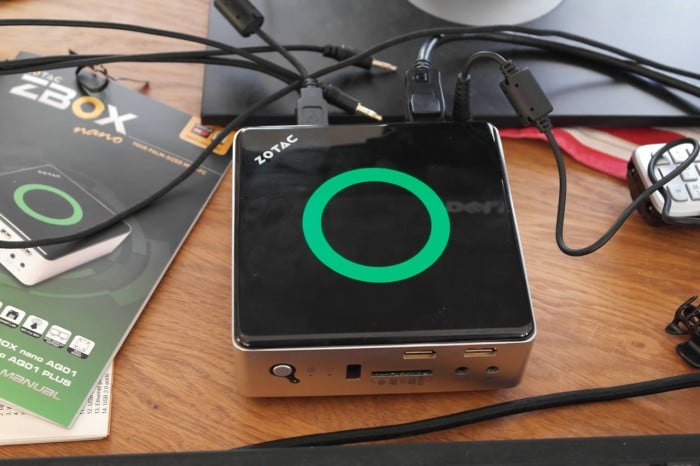 When turned on the case shows a big green ring. On the Intel-driven Zbox the ring instead is blue.
INSIDE
Opening the case is pretty easy.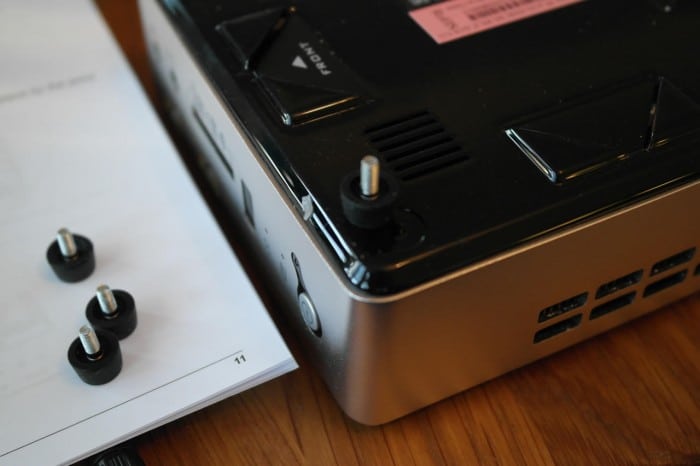 All you need to do is remove the four feets at the bottom of the case as they also house the screws. AAfter this is done the upper top slides off the bottom of the case.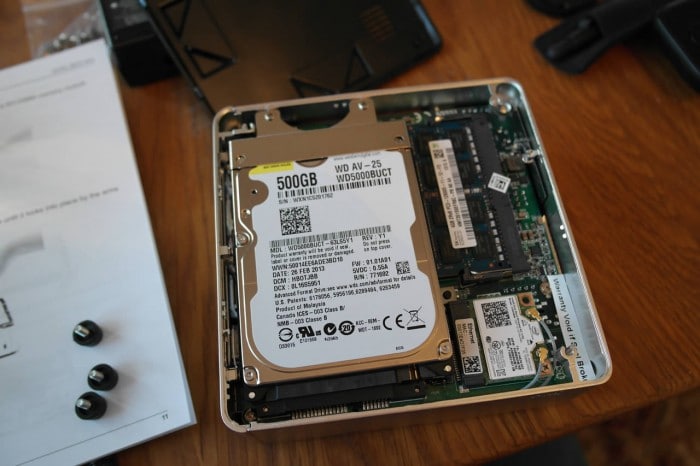 If you buy the regular non-plus version you will not see a harddrive or a memory stick inside. In our case we are reviewing the Zotax Zbox Nano AQ01 Plus which means we can see the hardd rive used. It is a slower 5400 rpm hard drive which might affect performance. We cannot help feeling that for the type of computer the Zbox Nano is supposed to be a 120 or 180 Gb SSD would be a better fit. On this image we also can see the 820.11 ac-WIFI-card from Intel.
Review Overview
Performance - 6.5
Value - 7.5
Quality - 7.5
Features - 8
Innovation - 7
7.3
The Zbox Nano AQ01 Plus offers a lot of features in a small foot-print.