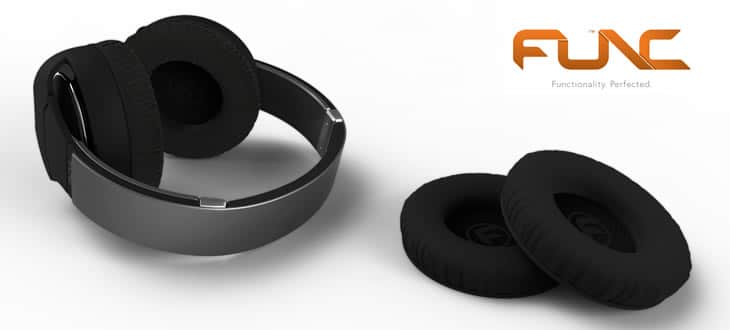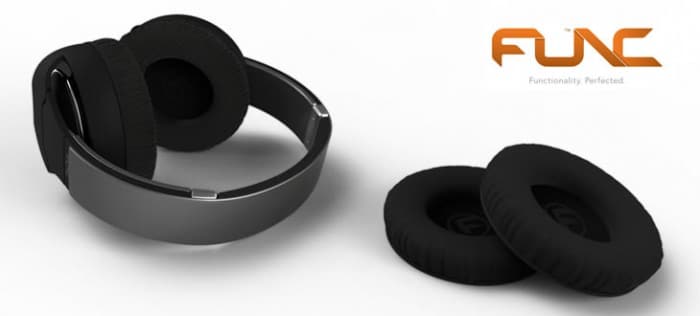 We recently reviewed the Func KB-460, an inexpensive but still great gamer keyboard from the company Func. Today we are looking at yet another gamer-related peripheral from the company, the Func HS-260 Gaming Headset. The HS-260 is a stereo-headset that comes with several types of ear-cushions, flexible cord-solution as well as a low price. Is this yet another winner from Func or will the HS-260 let us down? Read on to find out.
FEATURES
The Func HS-260 is a fairly standard gaming headset.
| | |
| --- | --- |
| Driver | 50mm, tuned and paired |
| Accoustic construction | Closed |
| Frequency response | 20-20 000 Hz |
| Impedance | 32 Ohm |
| Cable lenght | 3 M |
| Connection | 2×3.5 mm |
This is not a virtual surround sound headset with extra software that connects to USB, no this is a regular stereo headset that comes with regular 3.5mm plugs and thus can be used both on a PC and any other device that uses a standard 3.5 mm connection. That does not mean that Func has not added some nice features to the headset:
Controls on left ear cup
This means that you quickly can change the volume witout having to find a separate controller on the cord or on the PC.
Optimized Sound Image for gaming
The sound has been "optimized for gaming and voice communications"
Detatchable cord solution
The cord can be attached on either ear cup.
Closed type design
The ear cups are closed so that background noise won't disturb you.
Removable microphoneIf you do not plan on talking there is no need to attach a microphone.
Velour and leather cushions
Two types of cushions so that you can choose what suits you the best.
Plug n Play
No need to install anything, just connect and go.
CLOSER LOOK
Let's take a closer look at the headphones.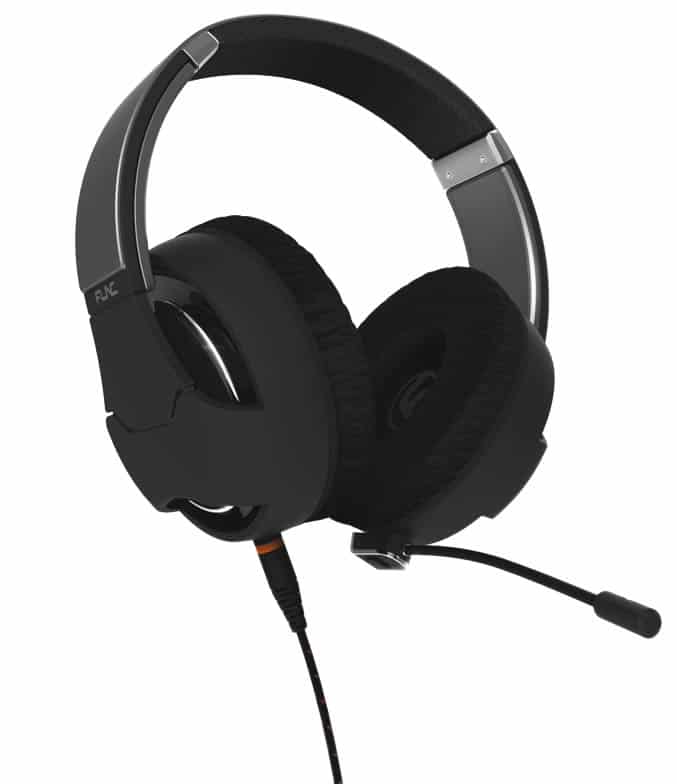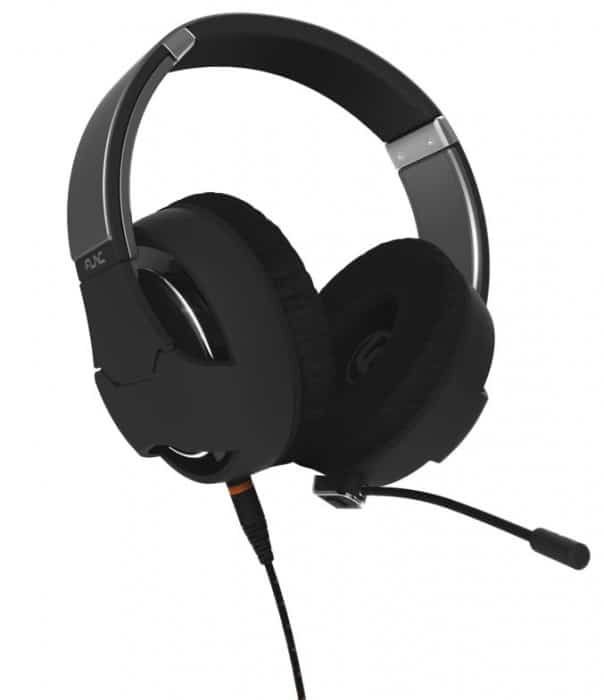 The Func HD-260 come in almost all black. All the color there is is a few orange streaks on the cable. It does look pretty bad-ass with its big ear cups.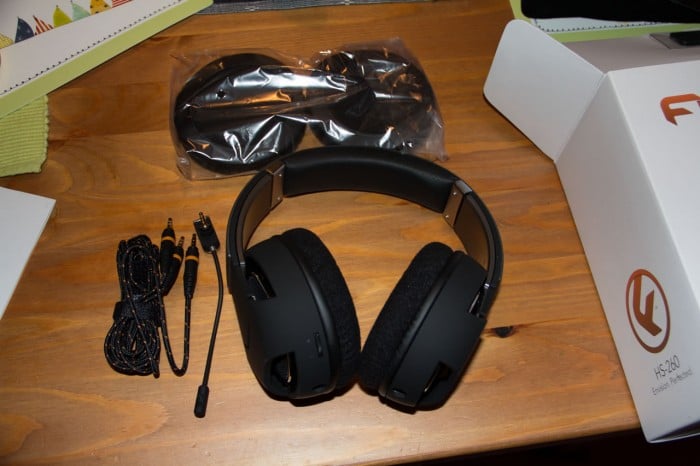 In the white Func HS-260 box we find:
a 3 M detachable braided cable
A detachable microphone
Extra leather cushions for the ear cups
The headphones.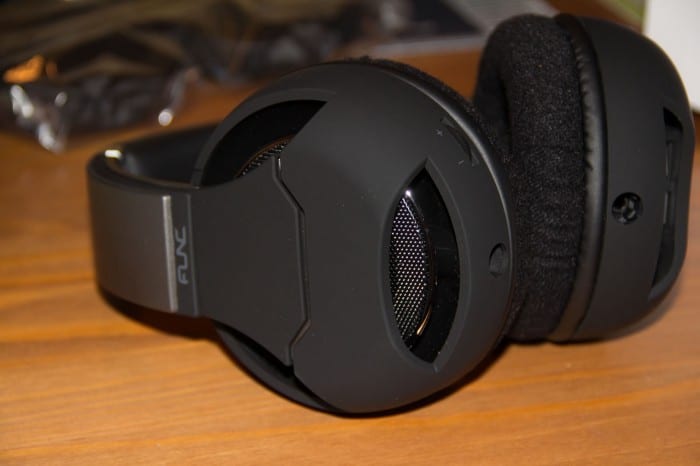 The cups are made of a matte material that does not seem to attract finger prints, at least not as much as more shiny materials. What is not apparent from this image is that the cups can move a bit and thus adjust themselves to your head.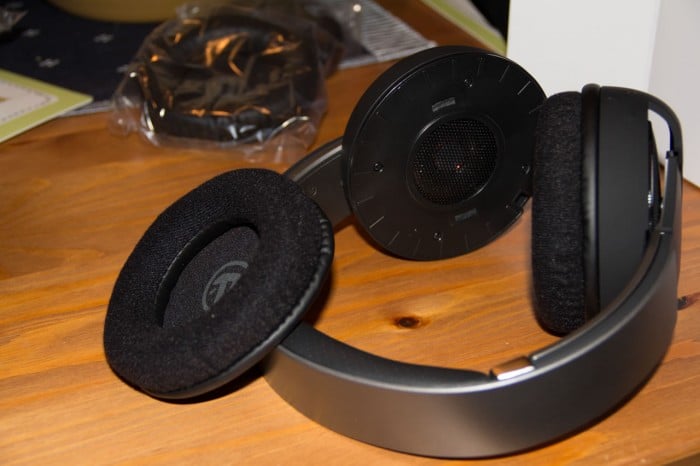 You can choose between leather and velour cushions for the ear cups and it is relatively easy to attache them once you read the manual. Both cushions feel great although we prefer the velour cushions.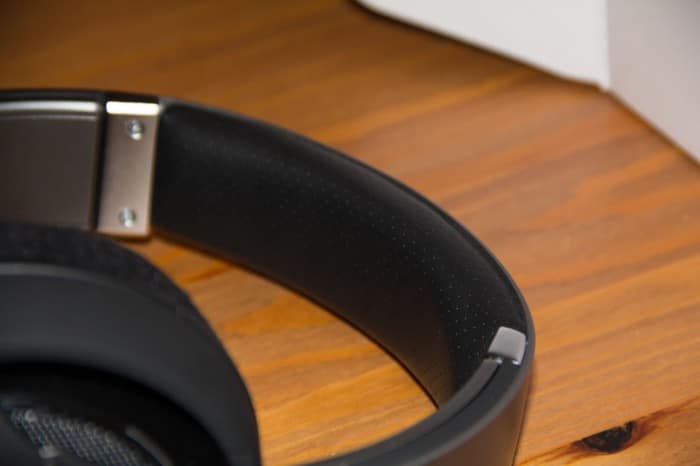 The top of the headphones have some type of leather-material which is soft and makes sure the headphones won't hurt the head.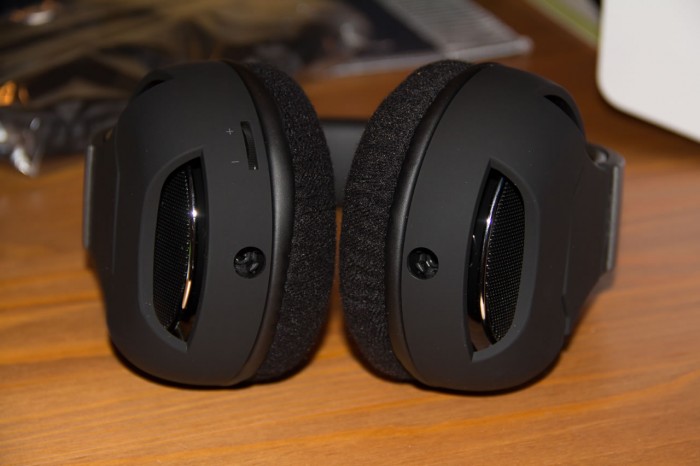 At the bottom of the headphones we find connections for the cable. This means you can choose which ear cup that the cable should connect to. On some laptops the audio jacks are on the left side and on others on the right side and this makes it just easier to find the best solution for your situation. It also is nice being able to store the cable away from the headphones isntead of having to wrap them around it. We also find the volume dial here.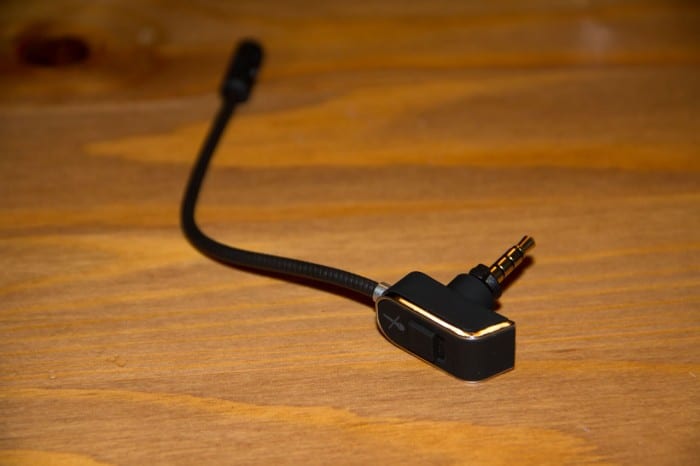 The microphone is detachable and can be muted. It is very flexible so you can find the best possible angle.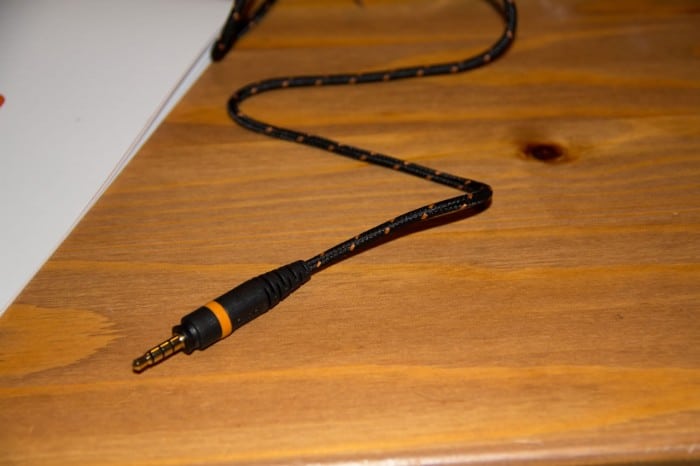 The cable is 3 m long and braided. It feels sturdy and bends just a tiny bit to little. A bigger issue though, and something we cannot understand Func forgot, is that the two connectors on the PC side, one for headphones and one for microphone, are not marked at all. The only difference is the tiny colors on the actual connector (green and pink) but it is almsot impossible to see in a darker romm and in fact many laptops today do not even color-code their connectors anymore (the ASUS G750JW we tested with does not) so it becomes a bit of a trial and error t0 see which connector is for the headphones and which is for the microphone.
PERFORMANCE
How do you "benchmark" a headset? In our case we decded to use it for what is is meant for: gaming. We did also do some music listening and Skype-chatting but the main bulk of our testing went into games. These are some of the games we used the headset with:
Battlefield 4
Blizzard Hearthstone beta
Planetary Annihilation
Crysis 3
Divinity Dragon Commander
The Banner Saga
and a few more.
Overall the headphones performed very well. Of course we are somewhat limited to the virtual surround-feeling that the games themselves can provied for stereo headphones but what came out was crystal clear sound with lots of bass. A game like Battlefield 4 was especially nice as the gun fire, explosions and vehicle noises were absolutely perfect while we could pinpoint sound pretty well.
Since this is a closed type design it means that noise should be kept outside and it works very well in that regard. As a tester with 2 small kids that make a lot of noise + the TV on with their kids-show I had no problems keeping that noise out from the game, even in the more quiet parts. In fact, it worked almost to well a few times when I did not hear my wife calling. Noise is not kept inside as well though and while playing Battlefield 4 it was obvious for the people outside what was happening as they could hear gunshot and explosions.
CONCLUSION

The recommended price for the Func HS-260 is $79.99 although the actual price on the street most probably will be lower. This is a good price when looking at competitors from other companies like Razer, Logitech and Corsair, especially when looking at the featureset. Not only do we get replacable cushions for the ear cups, we get detachable microphone and cord as well as the ability to change volume directly on the ear cup and mute the microphone. On top of that the headphones offer great sound quality which in the end is the most important feature.
Review Overview
Features - 8
Quality - 8
Value - 8
Performance - 8.5
8.1
The Func HS-260 Gaming headset offers great sound quality and nice features.