Sapphire Radeon R9-280X Toxic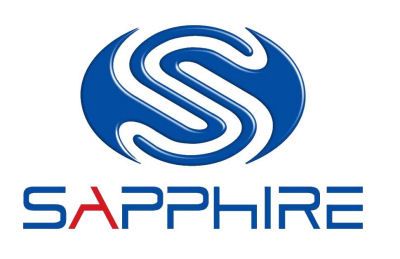 Sapphire Has been AMDs premier partner for a long time now so it was only natural that when the new AMD R Series cards launched that we would have one with Sapphires special touches in hand rather quickly.
The model we have in hand is a R9-280X model which is a 7970 GHz model but its a Sapphire Toxic model which means it is their top clocked model. Being a 3GB model card we know that it is ready for high resolution and AA gaming and even crossfire up to 4 cards for maximum performance especially when pushing multiple high resolution displays.
The Sapphire Radeon R9-280X Toxic model comes with a MSRP of $349 which places it about 50 dollars above some other models such as the MSI gaming series card we also received. However this Toxic series is highly clocked and is one heck of a card so lets take a look at the feature set and performance to see if its worth the extra dough.
Key Features
10 Phase Power Design
Sapphire has implemented a very strong VRM design for its cards including such choice components such as the Sapphire embossed Black Diamond chokes or inductors and Superfet metal cased mosfets along side all solid Japanese caps ready to deliver maximum power to the Tahiti GPU for insane levels of performance.

New Tri-X Cooler
Sapphire really did something special with the cooler on the 280X Toxic model as it employs a triple fan design with the two outward fans being larger than the middle fan.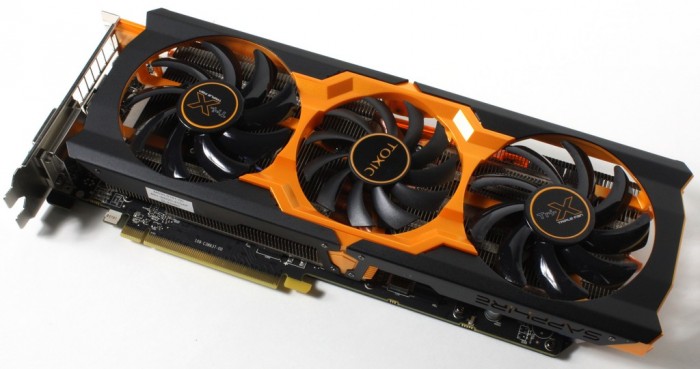 Above you can see this and it strangely resembles the cooler on the 780 Lightning which we looked at recently and thats not a bad thing as that was a very capable cooler design although unlike the Lightning the Sapphire card utilizes a single fan controller for all fans which may be a good thing as manually adjusting two different fan controls can be a lesson in balance trying to find where each fan set is happy at when working in conjunction with the other.
The cooler frame itself has a nice bright orange to it which surrounds the center fan and gives it enough color to be exciting without making it stand out like a sore thumb.
Sapphire Trixx
Sapphire has its own overclocking software and has had it for awhile now called Trixx, while it is lesser known than those such as MSI's Afterburner or EVGA's Precision but it is still a capable tuning utility although its feature set is a bit lighter than some other offerings on the market.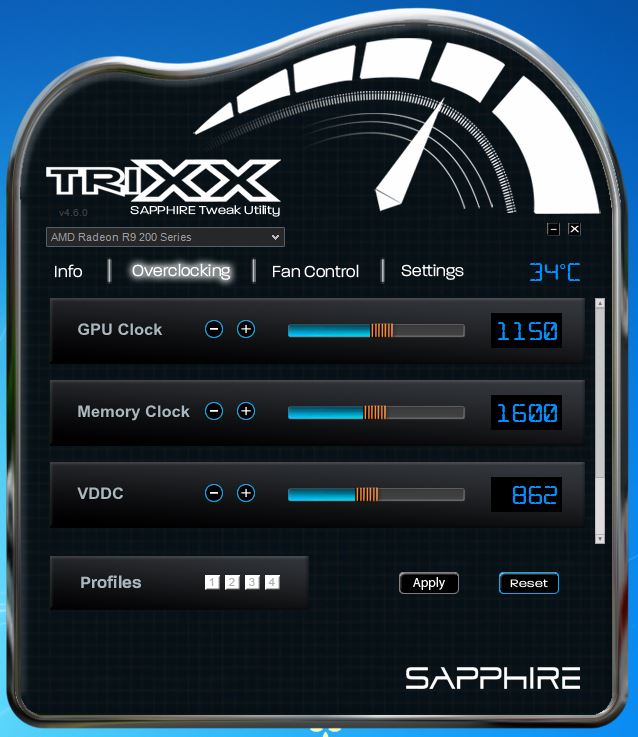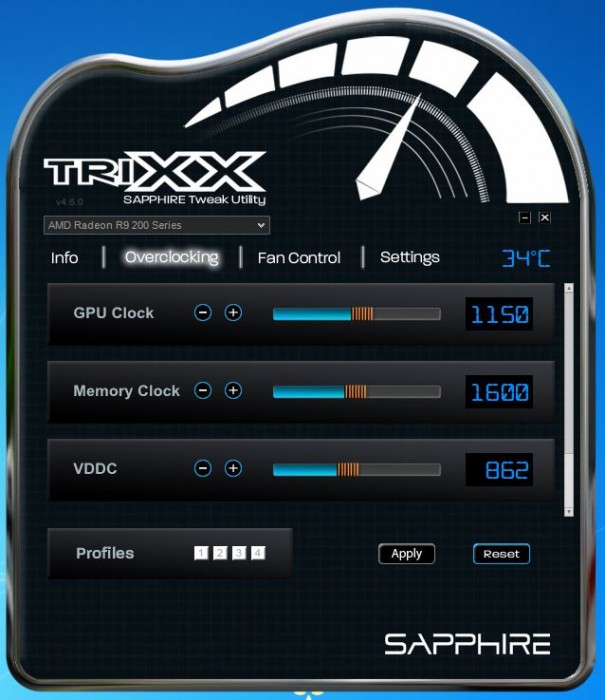 Above you can see that the functionality is basic but the layout is super clean, I think with some time the features could be added to make this a great tuning utility.
Extreme Overclocking!
The Toxic model cards are always pushing extreme clocks right out of the box and the 280X is no exception but also the Toxic model is designed with the right components to allow for extreme overclocks.

Above you can see the stock clock of the Toxic is 1150MHz on GPU which is more than we could clock the MSI model to and honestly that is very impressive so I am very excited to see exactly how far this card can be pushed.
Review Overview
Performance - 10
Value - 9.5
Quality - 9.5
Features - 9
Innovation - 9
9.4
Sapphire Built a card that can perform far beyond its price point and can clock even more. Anyone looking for an upgrade would be hard pressed to find a better value.