For a week I have had a imported Nvidia Shield at home. I've been busy playing games and testing it but today I finally got around to testing the PC game streaming. After some initial hickups (it IS beta) I finally got it working and I got to say I think that this is the future of PC gaming right there and a feature that, if Nvidia plays it right, can earn them a lot of money.
Streaming games over the network isn't exactly new. We have had OnLive, the Sony-bought Gaikai and probably a bunch of other minor services I do not know about. These services work over the Internet and are therefore limited by the speed of your connection and also the latency that the Internet adds. At some time in the future I am sure that we all will have good enough Internet-connections and also that the latency issue is sorted. Nvidia does have some new cools stuff coming up with its GRID-computing which might be what gaming over the internet needs but right now I am actually more interested in the idea of being able to stream at home locally.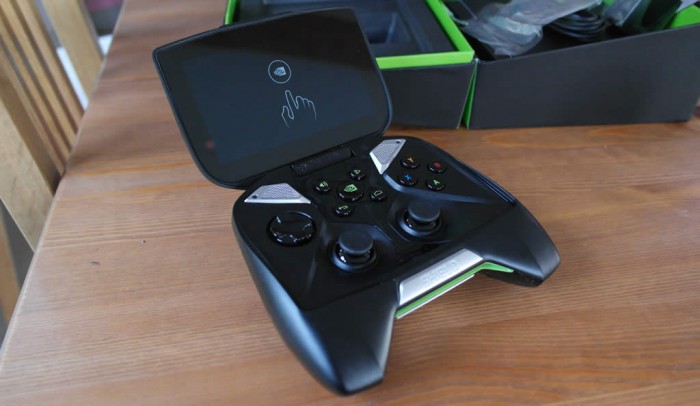 I have nothing against subscription services. I for example use Spotify for much of my music-listening and have Netflix and HBO for TV and movies. But I also have a big NAS with ripped movies, TV-shows and music and a media-server that has Plex on it to serve me all this content either on my computer, any of my tablets or my phone.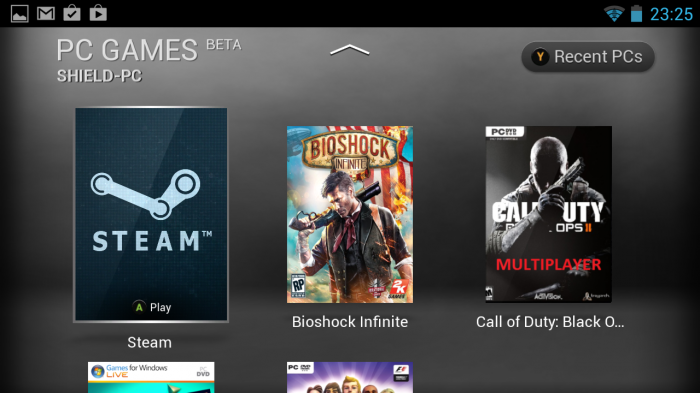 What Nvidia is showing with the game streaming support in Nvidia Shield is a future where I will be able to place a computer in my basement, right besides my media-server (maybe even the same machine), put one or a few GTX-graphics card in it, and then use it to stream games to clients all over the house.  
I think the Nvidia Shield is nothing more than a proof-of-concept for Nvidia. Not only can they show the worlds how the Tegra 4 works but they are testing the water with the PC game-streaming. There is no reason why they could not get this to work on tablets or why not create something similar to the Chromecast (Nvidiacast?) which is hooked up to the TV and then allows you to stream the games directly to your big TV without having to put up a big gaming computer there. Add support for the Xbox 360 controller, the PS3 controller or maybe both and you get something that without a doubt can start competing with the regular consoles. 
 Game streaming works well!
 So how does the game-streaming actually work then right now? Well, it is in beta so there still are a lot of kinks to be ironed out. It seems very touchy when it comes to the router. I have a Dlink 868L-router (new ac-router) set up as an access point (got a router from my telco which I cant replace) and connecting to it means I can't seen my little "streaming server". When I changed to connect to an older WAP610N access point from Linksys it works much better. Some users have reported issues with the controller as well as audio but to be everything has worked fine once I got it connected. The computer I've set up for this test has Windows 8.1 preview, a Zotac GTX760 AMP!-card, a Asus P8Z77-M Pro motherboard, a Corei7-2600 CPU and 8 GB of ram. It is certainly not a beast but it has not problems putting out the frames needed for 1280×720 on the Nvidia shield.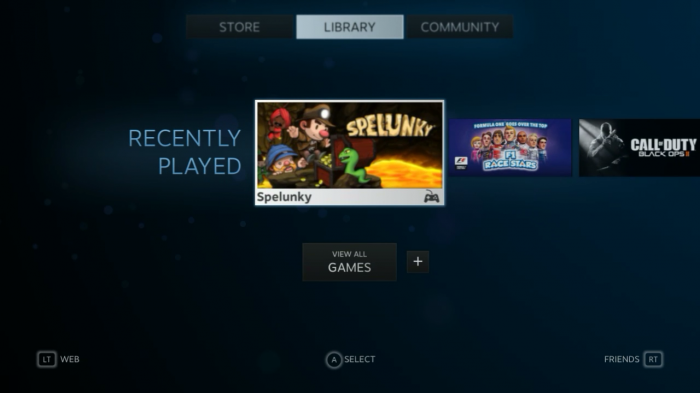 Playing a game like Call of Duty II: Black Ops on the 5″-screen is real fun. I have not noticed any lag and the game works very well with the controller. Today I bought Spelunky on steam, a really fun Indie plattform-game and even though it is not officially supported it turns out works really well since it originates from the Xbox 360 and thus works well with a controller. 
I will of course test a bunch of other games in our review but the brief gaming sessions I've had time to do today has convinced me that this IS the future of gaming or at least that I hope it will be. 
What do you think? Will we in a few years have a beefy game-streaming server with multiple (Nvidia)-video cards in our basement and stream games to our phones, tablets and TV?