Test Setup
Test Rig
Case
Open Air
CPUs
A10-6800K
Motherboards
FM2: Asus F2A85V PROGigabyte F2A85XN-WIFI
Ram
Kingston HyperX Gray 4 GB (2x2GB)G.Skill RipJawX 2133MHz
CPU Cooler
Thermalright SI-128
Hard Drives
Seagate Barracuda XT 3TB
SSD
1x OCZ Vertex 3 240GB SATA III 6Gb/s SSD
General Performance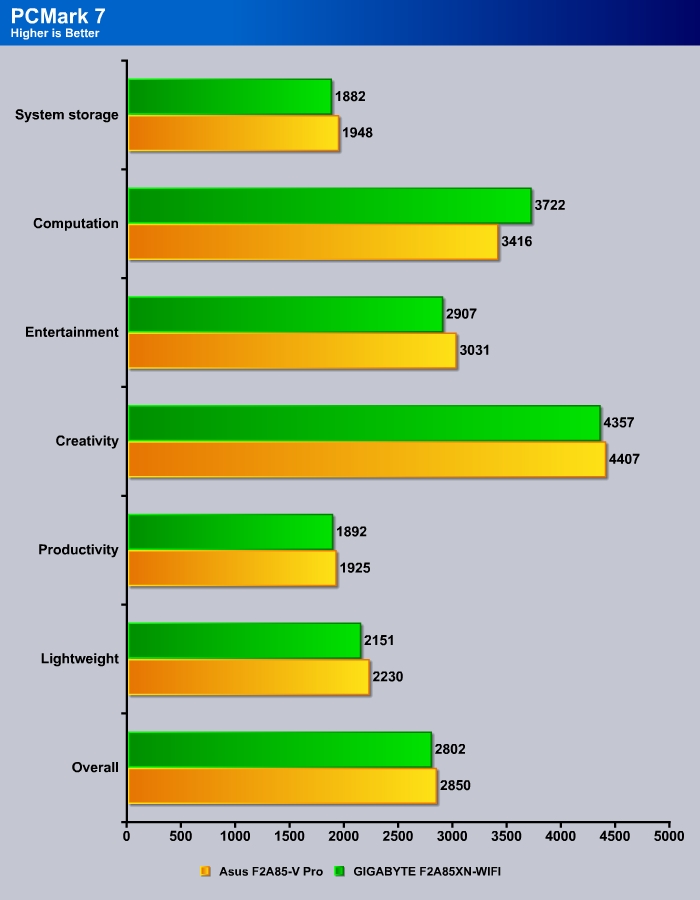 There is not much difference between the other A85X motherboards on the market. Though the Gigabyte F2A85XN-WIFI tends to score a tad under the Asus F2A85-V Pro. The mixed workload that includes the GPU and storage seems to favor the Asus board slightly. However, the Gigabyte board does really well in the Computational benchmark.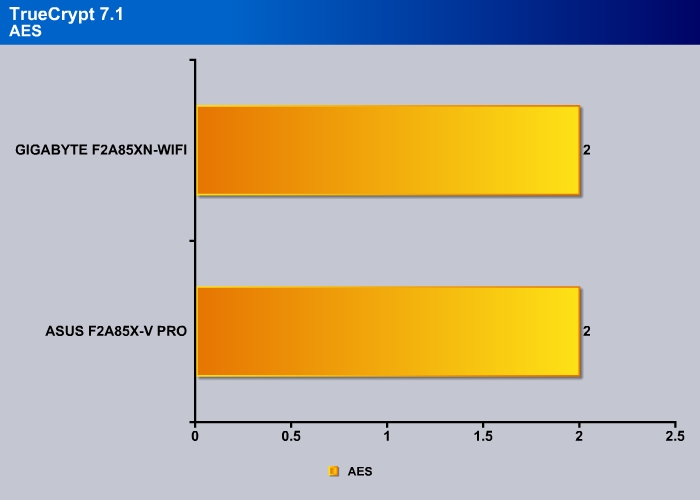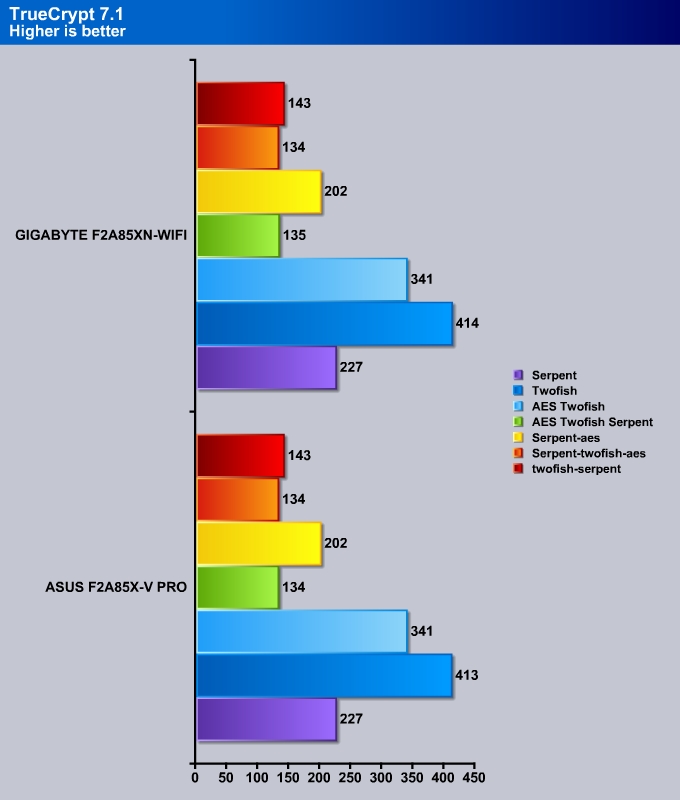 There is virtually no difference when comes to data encryption.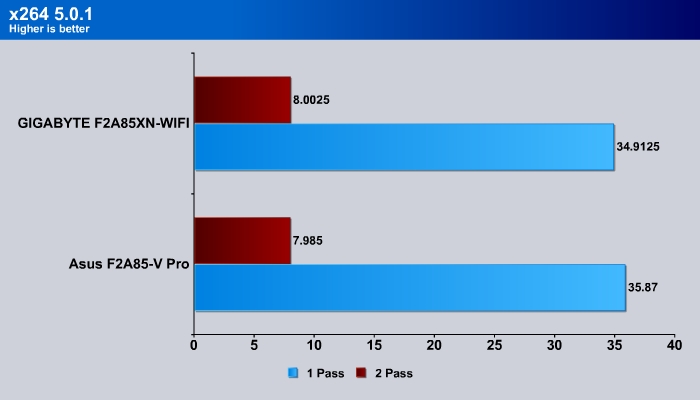 With video transcoding, again, there is essentially no difference at all.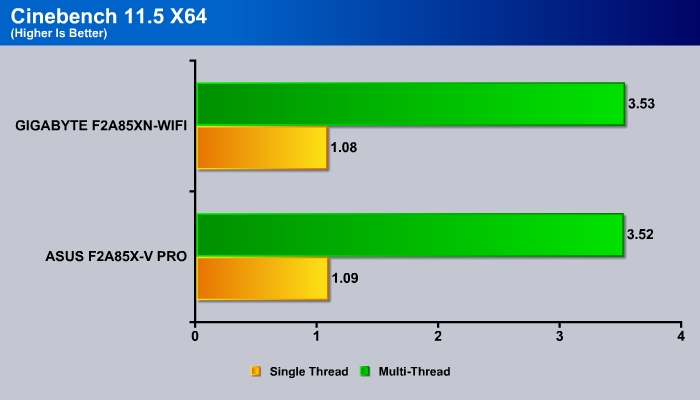 Same result with the Cinebench 11.5 CPU test.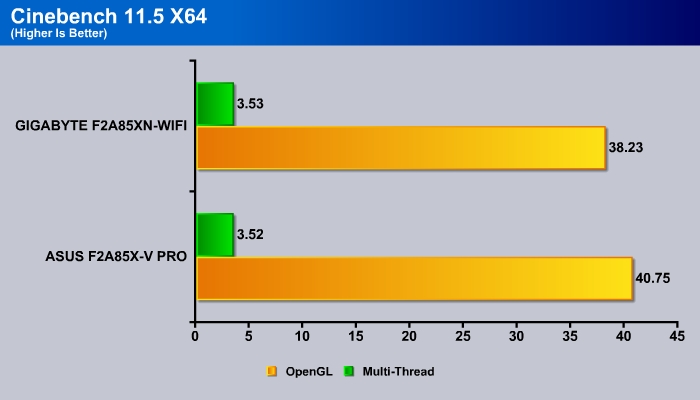 Though, in the OpenGL test, the Gigabyte board scored a tad lower than the Asus board.
Gaming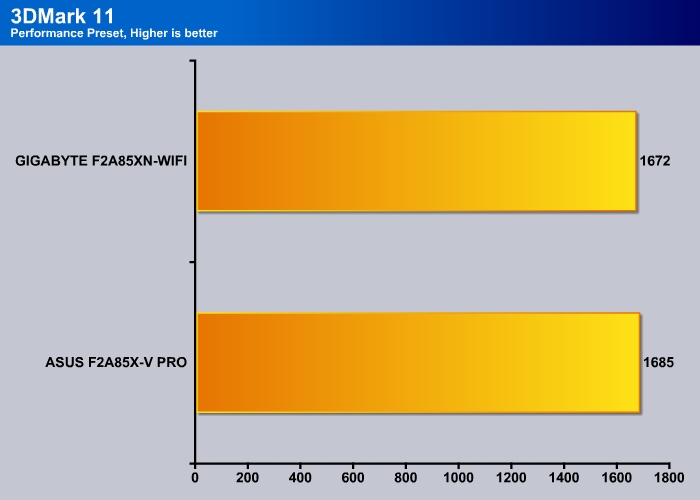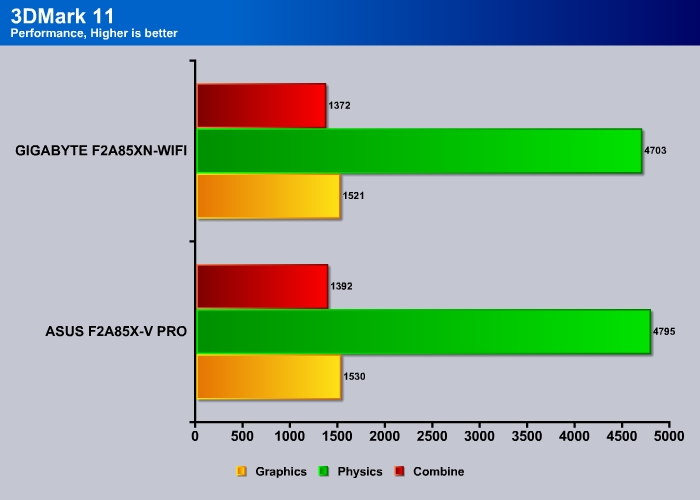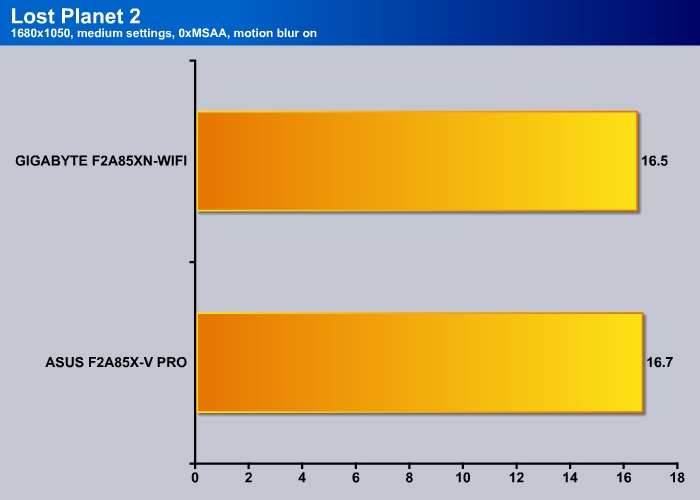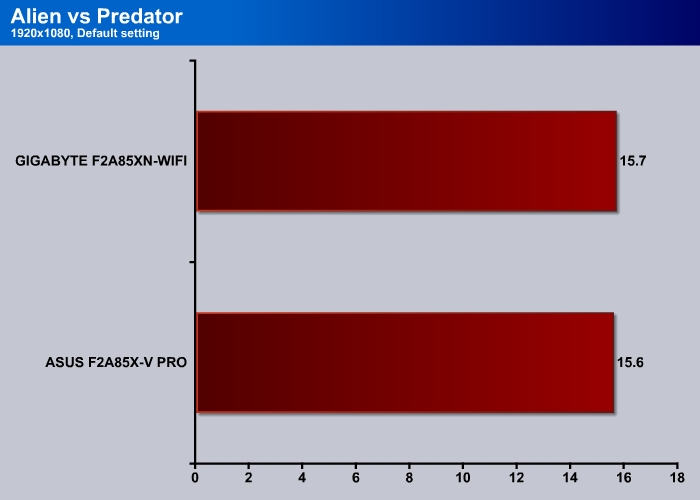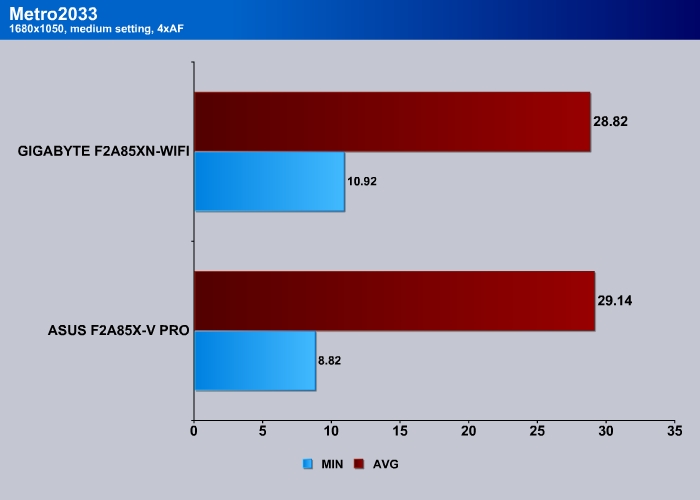 If we want to be nick-picking we can see that when comes to gaming with the integrated GPU, the Gigabyte's board again just trails the Asus's ATX board ever so slightly. Though, we doubt anyone would be able to tell any difference between the two boards.
SATA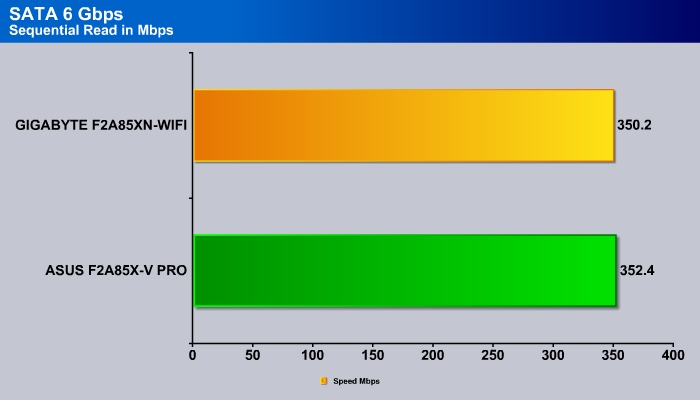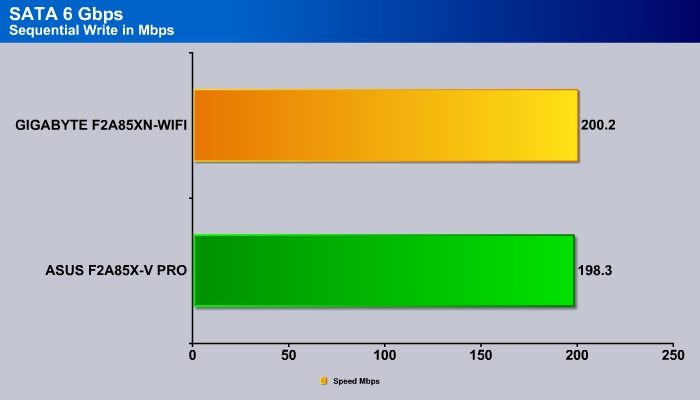 Since the F2A85XN-WIFI uses AMD A85X for the storage controller, its performance is in line with what we would expect out of the chipset. AMD A85X chipset's SATA 6 Gbps controller is still lagging behind the Intel's offering but the board is consistent with other A85X boards.
Review Overview
Perforamnce - 8.5
Value - 9
Quality - 9.5
Features - 9.5
Innovation - 9.5
9.2
Gigabyte GA-F2A85XN-WIFI (A85X Mini-ITX)
The Gigabyte GA-F2A85XN-WIFI is packed with features such as four SATA 6 Gbps, four USB 3.0, six USB 2.0, Bluetooth 4.0, and 2.4/5GHz 2x2 802.11 a/b/g/n WIFI. It is easily one of the best mini-ITX motherboard on the market for the FM2 socket.