One of our favorite mini-ITX cases has gotten even better. The good folks at Bitfenix has tweaked the Prodigy to allow the tiny case to support not just mini-ITX motherboard but also micro ATX board. The new Prodigy M retained the same overall footprint of 250 x 404 x 359 mm (WxHxD) as the Prodigy but now is able to fit the larger motherboard for those who may need more than one PCIE expansion slot. To accommodate the larger motherboard and gain the three additional expansion slots, the Prodigy has lost a couple of storage space but still able to hold up to one 5.25 drive, four 3.5 drives, and five 2.5" drives.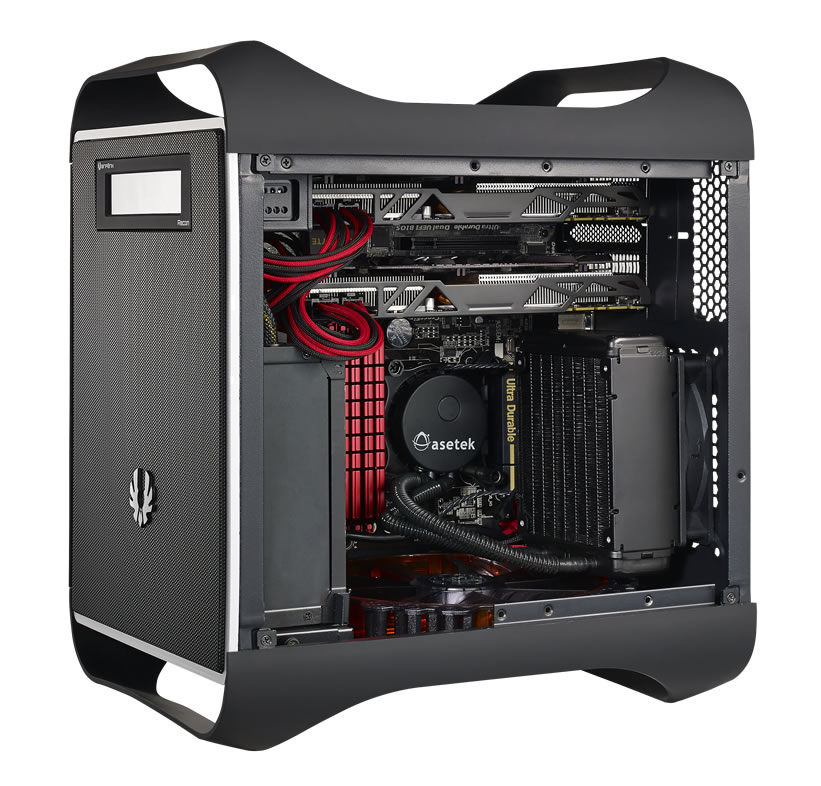 The internal of the Prodigy M has been redesigned where the motherboard now sits vertically as oppose to horizontally that is found on the Prodigy. Bitfenix has added a panel on the side of the case to hold the three 2.5" drives. The power supply has been re-routed to the front of the case with the cable provided. This allows the case to fit larger cooler up to 160mm in height and also 120mm and slim 240mm water cooling radiators. 
Like the Prodigy, the Prodigy M will come with FyberFlex Composite Handles and treated with SofTouch Surface Treatment, two USB 3.0 and HD audio. The case will come in artic white or midnight black.