Crucial has proven to be a tough competitor in the memory market. Let's take a peek inside and find out why that is so.
INTRODUCTION
Ever since the introduction of Tri-Channel DDR3 memory, we have been seeing a whole slew of different memory types and speeds. But not all memory is created equally. What makes one memory better than another is the ability to overclock and maintain that speed better than the other types of memory. Crucial has proven to be one of these memory manufacturers.
Today I bring forth the Crucial Ballistix 1333MHz memory. Let's go see how much abuse these sticks of memory can take before they start turning different colors.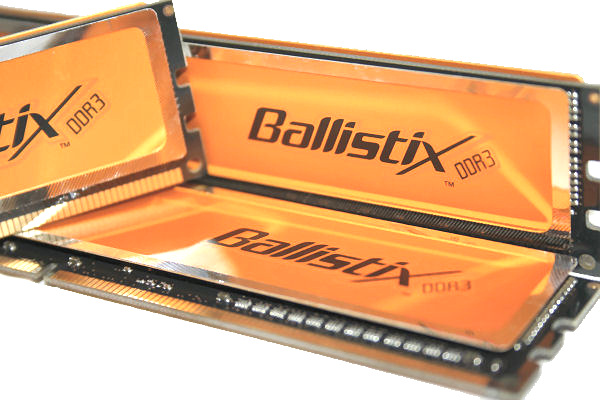 About Crucial
Crucial is a key brand in the Lexar Media family of products. As the Memory Experts™, we're the only DRAM supplier that's part of a major memory manufacturer.
A wholly owned subsidiary of Micron Technology, Inc., Lexar Media, Inc. boasts one of the most comprehensive offerings of memory product lines in the industry. We deliver high-quality, award-winning products in every memory category: USB flash drives, all popular form factors of memory cards and card readers, DRAM computer memory for PCs and Mac systems, and solid state drives (SSD). We back our products with outstanding customer support and industry-leading warranties, and we strive to expand our offerings to meet the ever-changing needs of our customers — customers just like you.
The Lexar brand has long been synonymous with reliable, high-performance products, which is reflected in the award-wining memory products and USB flash drives sold under the Lexar name.
Our Crucial brand reflects our status as the only consumer memory upgrade supplier that's part of a major DRAM manufacturer. We sell high-quality memory that has been qualified and approved by most major original equipment manufacturers (OEMs). The Crucial.com website features innovative online tools and an intuitive design that makes it easy to find compatible memory and recommended upgrades. And because we carry over 280,000 upgrades for more than 40,000 systems, we've got options for nearly every system out there.
Lexar Media has more than 10 years experience in the memory industry. Our strong retail brands, along with our direct online and OEM presence, make Lexar Media a global player in every major customer channel, including value-added resellers, system builders, and e-commerce. And we've built a name synonymous with quality, innovation, and customer service.
Lexar Media. If it's important to you, it's safe with us.
SPECIFICATIONS
Memory Specifications

Module Size

6GB kit (2GBx3)

Package

240-pin DIMM

Feature

DDR3 PC3-10600

Specs

DDR3 PC3-10600 • 7-7-7-24 • Unbuffered • NON-ECC • DDR3-1333 • 1.65V • 256Meg x 64 •
PACKAGING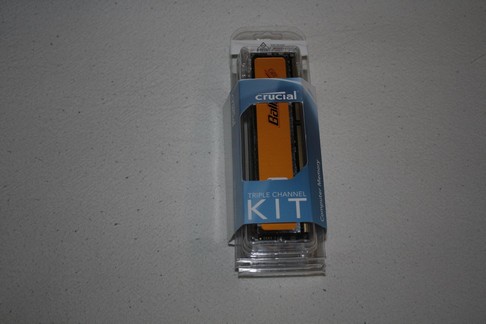 Crucial is one of those types of companies that keeps their packages quiet simple and plain looking. It's nothing extravagant, just simple. This is the top of the memory packaging.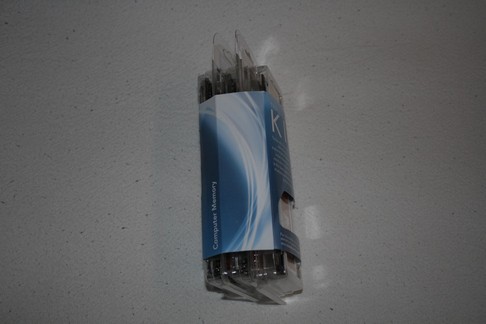 The side of the packaging.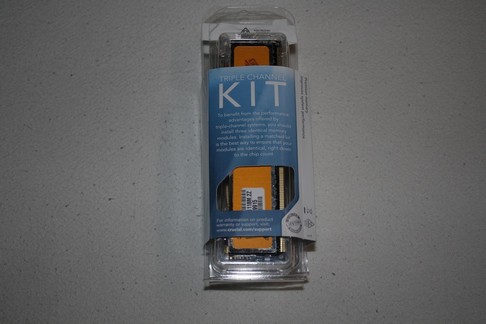 On the backside of the packaging Crucial gives us a quick understanding on how to use the memory and also what is required for triple channel memory.
The last side of the packaging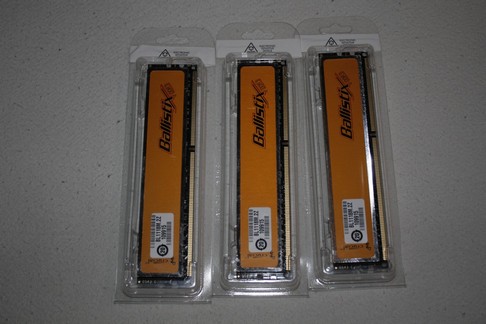 Yep, they are orange on a black PCB. The signature color Crucial has been using for years.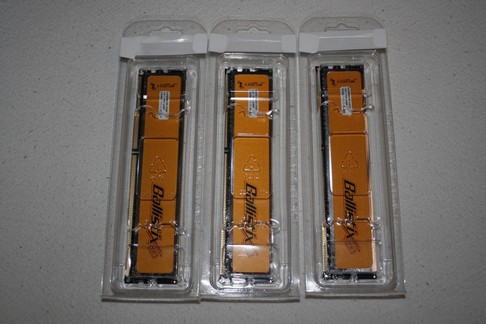 The backside of the memory modules. The rated timings and voltages are printed on a small white sticker.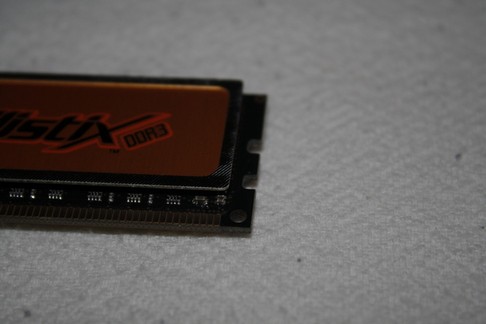 Various close up images of the memories. If you notice Crucial doesn't use a clip on style heat spreader, instead these heatspreaders are just held on into place by a thermal tape (I did not tear these memories apart to verify that).
INSTALLATION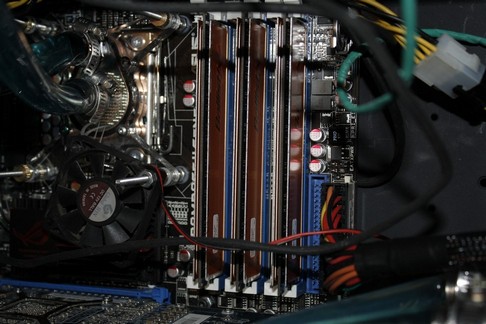 Now, installing memory has not changed since the introduction of PC66MHz SDRAM memory. Just line up the memory modules to the proper memory slots on the motherboard and push down gently till they lock into place.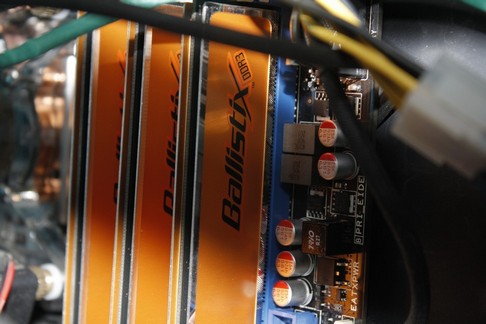 A little better view of the Crucial BallistX memory while mounted on a ASUS Rampage II GENE motherboard.
TESTING METHODOLOGY
Test Setup &Testing Methodology
CPU
Lapped Core i7 920
Motherboard
ASUS Rampage II GENE
Case
Coolermaster Cosmos
Memory
Corsair DDR3 1600, Crucial BallistX 1333MHz
Video Card's
Sapphire 4870×2, HIS 4870
Hard Drives
 2 x Seagate 2.5″ HDD's Raid-0, 1 160 gig WD HDD Backup.
CDRom Drive
Lite On Sata1 DVD Burner
Power Supply
SilverStone 1200 watt PSU
Type Of Coolers Used
DD MC-TDX , Koolance VID-487X2 (Dual Loop), VID-487 Koolance
CPU Speeds Used
4080MHz 215 x 19
Operating System Used
Microsoft Windows 7
Type of Software Used During Testing
Everest, Sisoft, wPrime, Super PI, Crysis, PCMark Vantage
I decided to change a few things up this turn. Instead of using Windows Vista 64 bit OS for testing, I used Windows 7 Beta 7048. I also threw in PC Mark Vanatge in the mix. All I used on this benchmark was the memory testing and the graphics testing (no real point on using the entire suite for memory). As always, I ran each benchmark a total of three times randomly, making sure of no erroneous readings and my scores were consistent with one another. I only tested the Corsair's default speed of 1600 MHz, as well as the two XMP profiles that the Crucial Ballistix had. The overclocked frequency of 1718 MHz is for a reference and to give an idea of the performance gain once you overclock your memory. Being my motherboard does not have a memory divider of anything higher than 8 (default) I was forced to use FSB to push the memory speed up higher. I did use both of the memory's XMP profiles for default speeds, The ASUS Rampage II GENE would adjust the FSB and the CPU multiplier to accommodate.
OVERCLOCKING
Overclocking the Crucial Ballistix was extremely easy. I first tried to use the XMP profile of the memory of (7-7-7-24 timings) and increase the FSB to 215 x 8 giving me a 1718 MHz overclock on the memory with a timing set of 7-7-7-24. Well, I found out real quick in Windows 7 that these were highly unstable. So, I re-entered my BIOS turned off the XMP profiling and adjusted the memory timings to 8-8-8-24, left the FSB @ 215 with a 8 divider, and had a go with that. Long story short, these sticks were perfectly stable. After running all of my testing, I went back into The BIOS and started looking at the XMP profiler. The BIOS was listing two XMP profiles. Profile 1 had a memory timing of 6-6-6-18 and Profile 2 used the rated timings of 7-7-7-24. So, I tested both profiles. The only screen shot I am able to show off is the overclocked screen shot. I had a few other screenshots showing that I was using the default XMP profiles, but somehow managed to lose them .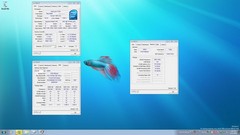 Not bad for 1333MHz memory. Darn near a 400MHz gain with just an adjustment of the timings.
SISOFT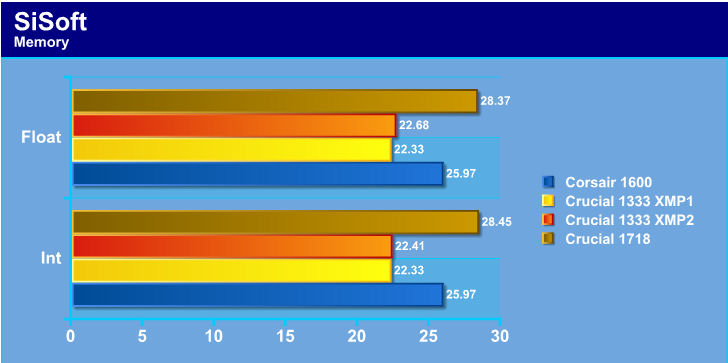 Higher=Better
Starting off on the benchmarking software is SiSoft memory bandwidth. It is only natural for the Corsair to come out ahead of the Crucial memory because of the higher memory frequency of 1600MHz vs. the 1333MHz. When looking at the two different XMP profiles 1 & 2, we see having  tighter memory timings does make a slight improvement, but it's not enough to be concerned with.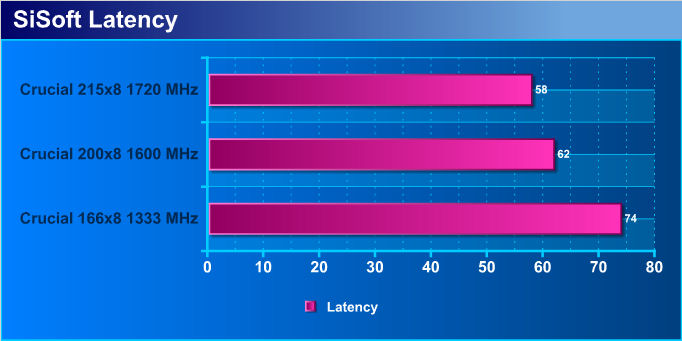 Lower=Better
Here are the latency results. Between the two XMP profiles, the memory having the best timings (tighter) comes out ahead. Also, I should mention that having a higher overall memory frequency makes an even a bigger difference.
wPRIME
Lower=Better
Now this is strange. For some weird reason, wPrime prefers having a lower timing than having a higher memory frequency while the CPU is at default core speed of 2.66GHz.
SUPER PI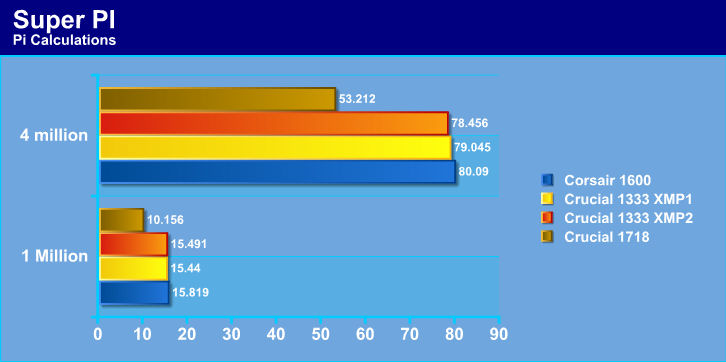 Lower=Better
Same story as wPrime testing. The memory with the tighter timings came out ahead over having a higher frequency while the CPU is at default speed of 2.66Ghz.
EVEREST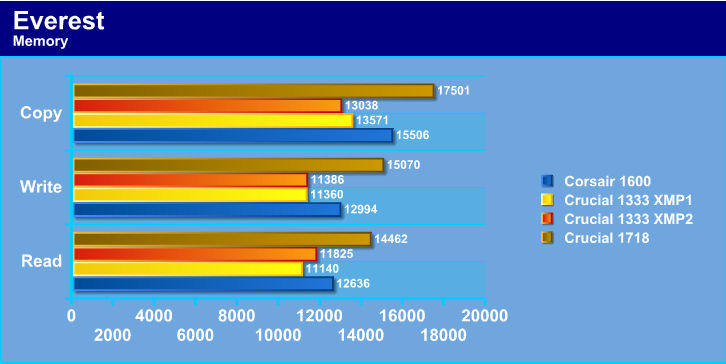 Higher=Better
During Everest testing, having the highest possible memory frequency comes out with the highest possible memory bandwidth.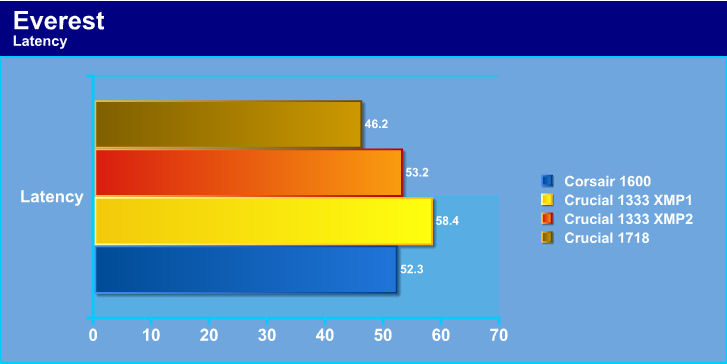 Lower=Better
Now in the latency testing, the Crucial 1333MHz memory, while using the XMP profile two, and the Corsair while running at 1600 MHz have roughly the same latency.
PCMARK VANTAGE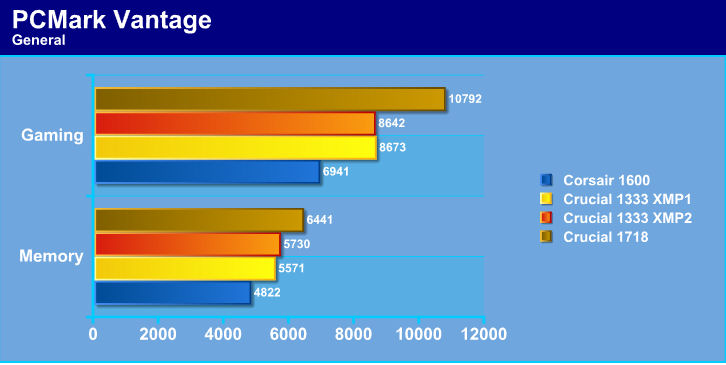 Higher=Better
During the memory testing, having an overall tighter timings performed better than having a higher memory frequencies. But again, this is only when the CPU is at its default frequency of 2.66GHz.
CONCLUSION
Once again, Crucial Memory has proven to be a tough competitor in the memory market. It is always hard to gain a few extra MHz with memory in general, especially when you are already pushing that envelope of high frequencies. With the several sets of Crucial memory I used over the years, I have never been disappointed with the performance of this companies memories. Crucial has always been on of the forerunners of performance and stability.
Having the ability to almost gain an extra 400 MHz on memory with just an adjustment to the memory timings, is outstanding. Unfortunately I am unable to find these sticks on sale from the web, but however did find these for sale at Crucial's website and they have these listed for around $219 USD. This is more then a fair price to pay for such a great overclocking set of memory sticks.
We are trying out a new addition to our scoring system to provide additional feedback beyond a flat score. Please note that the final score isn't an aggregate average of the new rating system.
 
Performance 10
Value 9
Quality 9
Warranty 10
Features 9
Innovation

9



Pros:
+Great Overclockability
+Good performance to timings ratio
+Good Pricing
Cons:
–The white sticker on the signature orange heat spreader mars the look of these sticks.
Final Score: 9.5 out of 10 and the Bjorn3D Golden Bear Award.