Today, April 1, 2008 less than two weeks since the 9800GX2 became reality, the 9800GTX is born. We at Bjorn3D are honored to have the opportunity to review XFX's version of the 9800GTX. The biggest question we asked ourselves before beginning this review was, is there a large enough void between the aforementioned cards to warrant the introduction of an entirely new card? Stick around we'll have the answer to this and hopefully many other of your questions in short order.
INTRODUCTION
Most of us that have been around computers for any period of time have seen history repeat itself. This is especially true when the initial sequence of events was successful. Think back two years to when NVIDIA released the 7950GX2, the first consumer level graphics solution with dual processors on two pieces of PCB sandwiched together to make a dual slot card. Just about the time the dust was beginning to settle after this product's release the rumors began to surface about a single processor graphics solution that was even faster. On November 8, 2006 the 8800GTX vaulted into the consumer market and has staunchly remained the graphics performance champion for over a year, which in today's market is like an eon.
Fast forward to March 18, 2008 and the release of the NVIDIA 9800GX2 and a new "King of the Hill" was crowned. Within days after this graphics card's appearance, rumors began to abound about a new GTX hitting the streets, this time it was the 9800GTX. The 9800GTX was slated to take away the crown of the 9800GX2 but instead be the card that would fill the void in between the 9800GX2 and the G92 based 8800GTS 512MB. While not a spot-on case of historical repetition, certainly an ingenuous marketing technique by NVIDIA.
Today, April 1, 2008 less than two weeks since the 9800GX2 became reality, the 9800GTX is born. We at Bjorn3D are honored to have the opportunity to review XFX's version of the 9800GTX. The biggest question we asked ourselves before beginning this review was, is there a large enough void between the aforementioned cards to warrant the introduction of an entirely new card? Stick around we'll have the answer to this and hopefully many other of your questions in short order.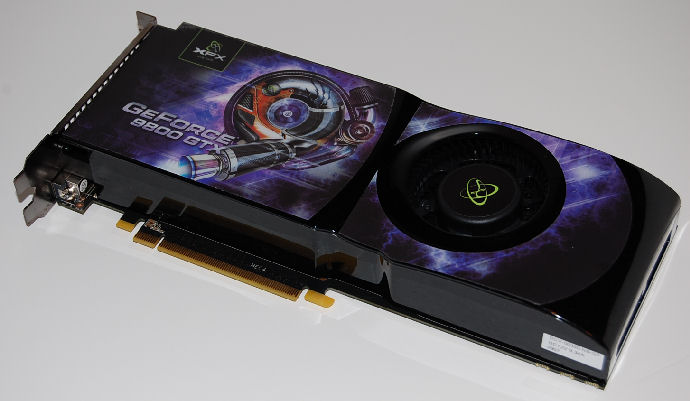 XFX: The Company

Founded in 1989, PINE Technology designs, develops, manufactures and distributes high-quality digital audio and video devices as well as computer peripherals. PINE also distributes branded computer and communications products. The company's movement into areas such as global B2B eCommerce and software development have helped keep it ahead of the competition. Today, PINE enjoys strategic alliances with companies such as Dell, NEC, Microsoft, Panasonic, Phillips, Ricoh, Samsung, Ingram Micro, Intel, Quantum, Connertech, Pioneer and Fujitsu.

Headquartered in Hong Kong, PINE Technology has more than 1,000 employees worldwide, with 16 offices around the globe, four research and development centers strategically located in the Asia Pacific region, and two factories in China.

Production output at PINE's factories exceeds an impressive 500,000 units of PC components and I.A. appliances per month. However, our line flexibility enables us to switch lines within a scant four hours to expand capacity to a staggering one million board-level products per month.

XFX, otherwise known as PINE Technologies, is a brand of graphics cards that have been around since 1989, and have since then made a name for themselves with their Double-Lifetime enthusiast-grade warranty on their NVIDIA graphics adapters and matching excellent end-user support.

XFX dares to go where the competition would like to, but can't. That's because, at XFX, we don't just create great digital video components–we build all-out, mind-blowing, performance crushing, competition-obliterating video cards and motherboards. Oh, and not only are they amazing, you don't have to live on dry noodles and peanut butter to afford them.
FEATURES & SPECIFICATIONS
NVIDIA GeForce 9800 GTX Specifications

Specification
Fabrication Process
65nm (G92)
Number of Transistors
754 million
Core Clock (Including dispatch,
texture units, and ROP units)
675 MHz
Shader Clock (Processor Cores)
1688 MHz
Processor Cores
128
Memory Clock / Data Rate
1100 MHz / 2200 MHz
Memory Interface
256 bit
Total Memory Bandwidth
70.4 GB/sec
Memory Size
512 MB
ROPs
16
Texture Filtering Units
64
HDCP Support
Yes
HDMI Support
Yes (Using DVI to HDMI adaptor)
Connectors
2 x Dual-Link DVI-I
1 x 7-pin HDTV Out
RAMDAC's
400 MHz
BUS Technology
PCI-Express 2.0
Form Factor
Dual Slot
Power Connectors
2 x 6-pin
Max Board Power
156 Watts
GPU Thermal Threshold
105° Celsius
Dimensions
270mm x 100mm x 32mm (L x H x D)
10.5in x 3.93in x 1.26in
Features
128 screaming fast processor cores
512MB of video memory using our highest speed 256-bit memory interface
Amazing performance scaling in dual SLI and 3-way SLI modes using AFR technology
Optimal power management with NVIDIA HybridPower™ technology
Hardware acceleration of high-definition movies and dual-stream picture-in-picture content through NVIDIA PureVideo® HD technology—the combination of an HD video processor and software delivers a HD home-theater quality video experience on the PC
Full High-bandwidth Digital Content Protection (HDCP) support
SPECIAL FEATURES
Hybrid SLI
When coupled with a HybridPower-enabled motherboard, the GeForce 9800 GTX can be power down completely. For everyday computing and watching HD movies, the motherboard GPU is used and the GeForce 9800 GTX can be turned off, consuming no power at all. When an intensive 3D application is engaged, users can turn on the GeForce 9800 GTX for maximum performance.

HybridPower works by sending the output of the discrete GPU through the output connector on the motherboard. This allows the system to use both GPUs as it sees fit without physically changing the connector.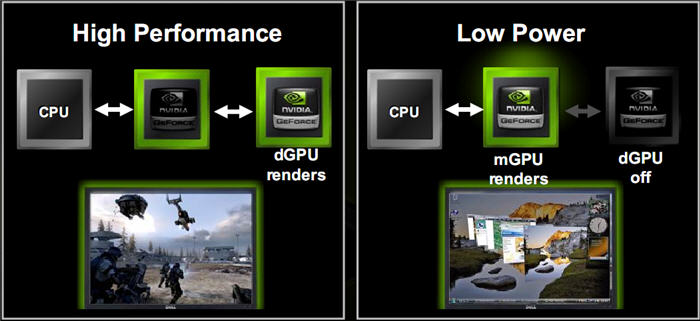 PureVideo HD
Along with world-class video acceleration, PureVideo HD has been at the forefront of advanced video post-processing. With the R174 series driver, we are introducing new features for PureVideo HD for GeForce 9800 GTX. These new features, Dynamic Contrast Enhancement and Dynamic Blue, Green, and Skin Tone Enhancements, are extremely computationally intensive and not found on even the most high-end Blu-ray or HD DVD players. But by tapping into the enormous pool of computational power offered by our processor cores, we can now enable post-processing techniques that have yet to be realized in fixed-function video processors.

Until now, users have been unable to take advantage of the Aero user interface in Windows Vista while playing HD video. When this was attempted, Vista would revert back to a basic theme and Aero would be disabled. PureVideo HD now supports HD movie playback in Aero mode. This creates a more seamless user experience by eliminating the pop-up message notifying that Vista has switched to basic mode. As you can see in the screenshot below, Aero windows are enabled in conjunction with HD movie playback.
Dynamic Contrast Enhancement

Contrast enhancement has been available for a long time on TVs, monitors, and playback software. But it is seldom used since it indiscriminately applies the same correction curve to every frame of the movie. This leads to blown out highlights, clipped shadows, and an artificial-looking image.

Dynamic Contrast Enhancement respects the source image and only applies correction on frames that have non-optimal exposure. It does this by analyzing a histogram for every frame of the video, up to 30 times a second. If it finds frames with poor contrast, it will calculate and apply the optimal curve to re-expose the image. Since the calculation is based on a histogram, the new image maps perfectly to the available dynamic range, never clipping highlights or shadows. This technology is akin to applying Photoshop's "Auto Levels" function, but at a rate of up to 30 times a second.
Dynamic Color Enhancement
By analyzing the color components of each frame, we can also isolate and improve the appearance of blue, green, and skin tones, which the human eye is particularly sensitive to. Unlike televisions which have built-in image processors, PC monitors typically display the input picture without any processing, which can result in comparatively dull images. Dynamic blue, green, and skin tone enhancement alleviates this problem by applying correction curves on these sensitive colors. The result is improved total balance and clarity, without over saturation.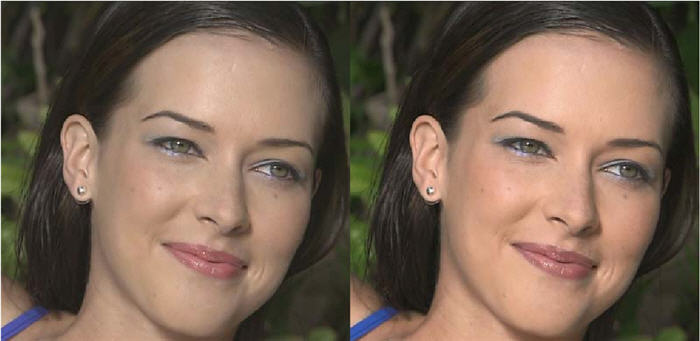 On the left is the original source picture. On the right is the picture using PureVideo HD.
With red, green, and skin tone enhancement, the facial colors are much more realistic.
Dual-Stream Decode
Recently, studios have begun taking advantage of the additional space high-definition media such as Blu-Ray and HD DVD discs provide by adding dual-stream picture-in-picture functionality to movies. Often the PiP content is coupled with advanced BD-J (Java) or HDi (XML) features, so taking the processing burden off of the CPU is even more important for titles with these advanced features. The latest PureVideo HD engine now supports dual-stream hardware acceleration which takes the workload off of the CPU and gives it to the more powerful GPU.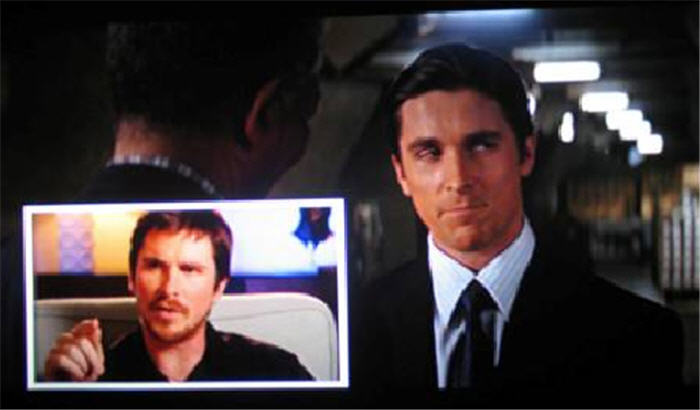 PACKAGING
To ship the 9800GTX XFX was able to resurrect the same secure packaging that they used to ship the 8800 GTX in over a year ago. Of all the product containers that XFX uses this particular package is probably the most secure.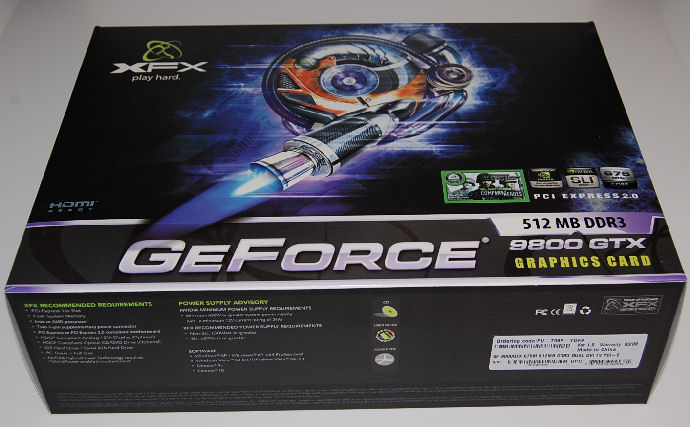 XFX 9800GTX Outer Container … Front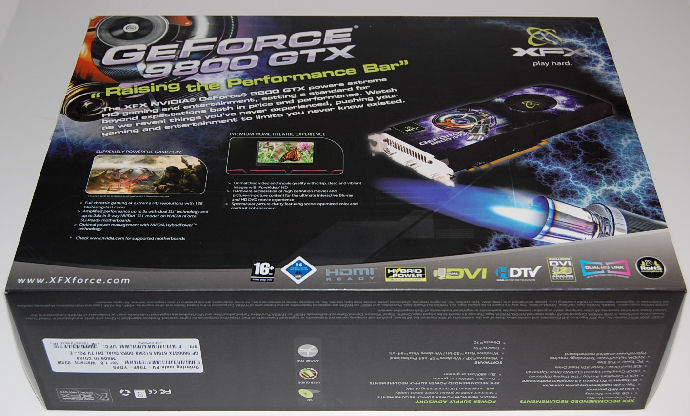 XFX 9800GTX Outer Container … Rear
The outer container is the typical thin cardboard and offers the potential consumer a fair amount of product information on both the front and the back. The real protection begins with the inner container where the 9800GTX is surrounded on all sides by a minimum of 1 inch of cellular foam.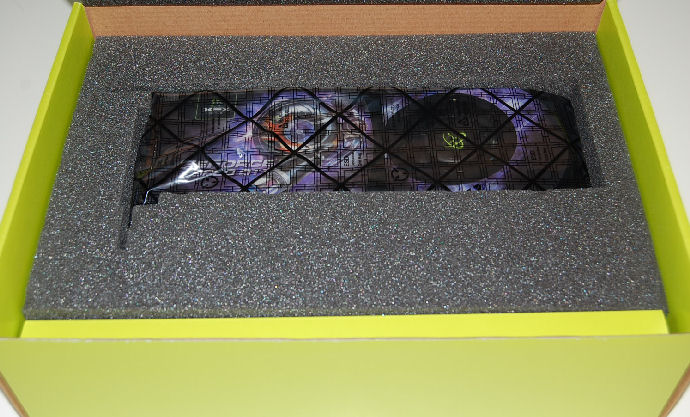 XFX 9800GTX Inner Container
CONTENTS
So many of the graphics cards manufacturers had decreased the bundled accessories that they offer with their graphics solutions. Back in the day it was not unusual to get everything supplied but also as many as two full edition games. The accessories included with the XFX 9800GTX are not quite as lavish as they once were. This group of accessories is certainly a vast improvement over the minimalist approach used with base model cards and more than provides everything you need and then some.
1 – XFX Model PV-T98F-YDF9 9800GTX
2 – DVI to VGA Connectors
1 – S-Video Adapter Cable
1 – HDTV (YPrPb) Dongle
2 – Molex to PCI-e power adapter
1 – DVI to HDMI Adaptor
1 – HDMI SPDIF cable
1 – Quick Start Manuals
1 – Driver CD
1 – Company of Heroes (full version) with DX10 patch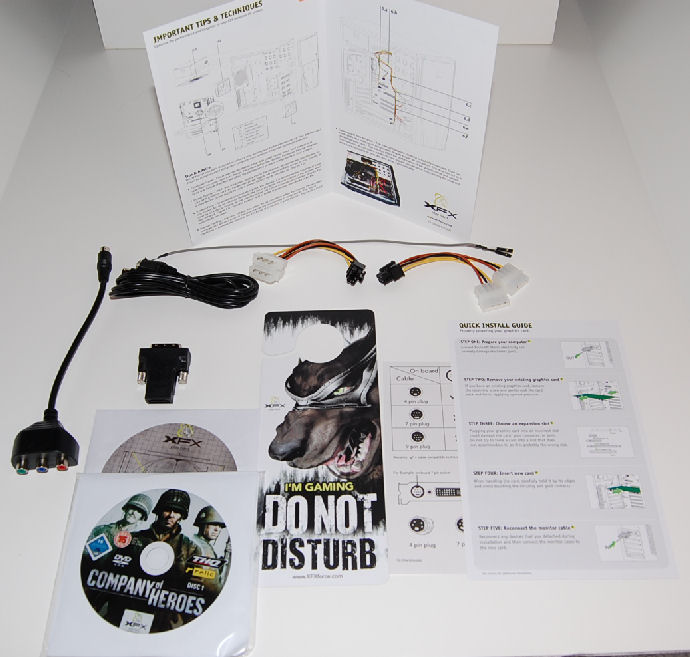 XFX 9800GTX Bundled Accessories
THE CARD & IMPRESSIONS
After removing the XFX 9800GTX from its protective packaging and taking a few minutes to peruse its aesthetics my first impression was that it is eerily similar in most respects to the 8800GTX.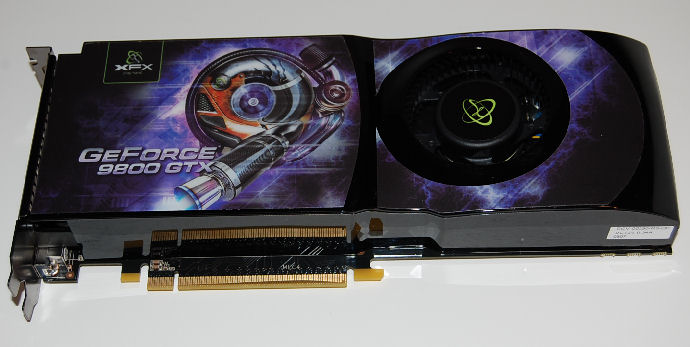 XFX 9800GTX
One differences that we noted between the two was that the fan housing runs the entire length of the card. On our XFX 8800GTX XXX the housing stops shy of card's end leaving an inch or more of PCB and components uncovered. Another change that we noted with the 9800GTX is that on the card's side in close proximity to the 2 6-pin PCI-E connectors there is an SPDIF connector for use with HDMI. XFX includes an SPDIF cable in their accessories which is approximately a foot long.
XFX 9800GTX PCI-E & SPDIF Connectors
On top the 9800GTX has two SLI connectors to facilitate the use of up to tri-SLI.
XFX 9800GTX SLI Connectors
The rear of the 9800GTX is virtually unremarkable, I guess if you've seen one rear, you've seen them all.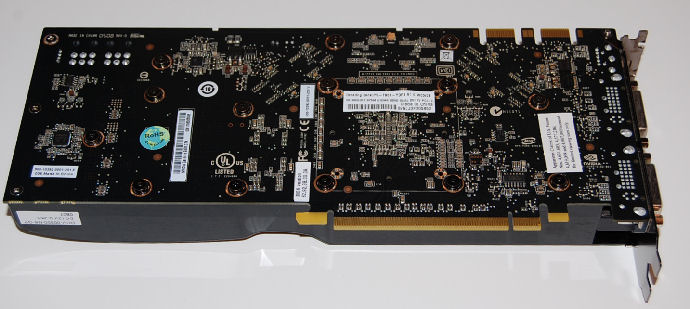 XFX 9800GTX Rear View
Looking at the business end of the 9800GTX we see the typical 2 x Dual-Link DVI-I connectors along with 1 x 7-pin HDTV output. The rear exhaust ports for the fan haven't changed either
XFX 9800GTX Connectors
Moving to the other end of this 10.5 inch behemoth we notice that NVIDIA has chosen to slope the fan cover making for a more streamlined look to the card.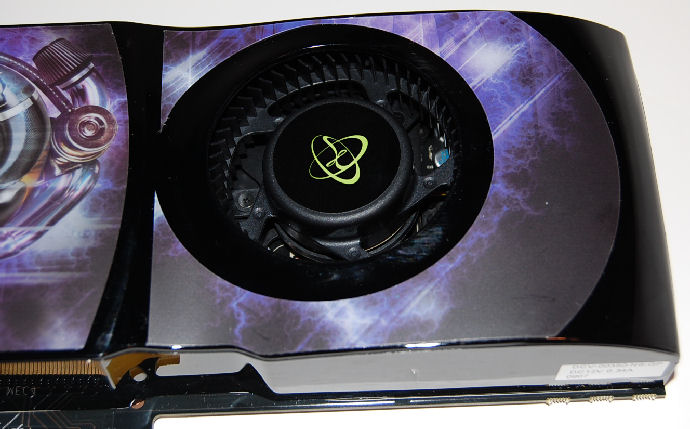 XFX 9800GTX Rear View
As we've learned after many trials with graphics cards it's not what's on the outside that counts. We probably make the least inroads into the aesthetics of products we review than any computer products review site on the Web. This is because we strongly feel that you're not paying for looks, you're paying for performance.
One issue that has bothered us for some time was that NVIDIA had chosen not to make the latest iterations of their graphics cards DX10.1 and Shader 4.1 compliant. Realizing that NVIDIA must have a reason for this practice we decided to do a bit of investigation. Our finding after hearing from some of the major game developers is that they intend to bypass integration of DX 10.1 and Shader 4.1 in their engines. The general consensus is that the majority of the features offered in DX10.1 and Shader 4.1 can be readily implemented using DX10.0 and Shader 4.0. This makes perfect sense to us, especially since changing an engine is an extremely laborious and costly process.
TESTING REGIME
We will run our captioned benchmarks with each graphics card set at default speed. All of our synthetic and gaming tests will be run at the 1280 x 1024, 1600 x 1200, and 1920 x 1200 some without Antialiasing and Anistropic Filtering and others using various level of this eye candy. For those games that offer both DX9 and DX10 rendering we'll test both. Each of the tests will be run individually and in succession three times and an average of the three results calculated and reported. F.E.A.R. benchmarks were also run with soft shadows disabled.
Comparative Specifications

Specification
XFX
9800GTX
XFX
9600GT
GIGABYTE
8800GT
TurboForce
ASUS
EN8800GTS
TOP
XFX
8800GT XXX
XFX
8800GTX XXX
Memory
512
MB
512
MB
512
MB
512
MB
512
MB
768
MB
Memory Clock
2.20
GHz
1.80
GHz
1.84
GHz
2.07
GHz
1.95
GHz
2.00
GHz
Stream Processors
128
64
112
128
112
128
Shader Clock
1688
MHz
1625
MHz
1700
MHz
1800
MHz
1700
MHz
1500
MHz
Clock Rate
675
MHz
650
MHz
700
MHz
740
MHz
670
MHz
630
MHz
Test Platform

Processor
Intel Q6600 Core 2 Quad @ 2.4GHz
Motherboard
ASUS Maximus Formula(Non-SE) X38, BIOS 0907
Memory
4GB of Mushkin XP-2 6400 DDR-2 4-3-3-10
Drive(s)
2 – Seagate 1TB Barracuda ES SATA Drives
Graphics
Video Card # 1:  XFX® GeForce® 9800GTX running ForceWare 174.74 64-bit
Video Card # 2:  XFX® GeForce® 9600GT running ForceWare 174.12 64-bit
Video Card # 3:  GIGABYTE™ GeForce® 8800GT TurboForce running ForceWare 169.25 64-bit WHQL
Video Card # 4:  ASUS® XFX GeForce® EN8800GTS TOP running ForceWare 169.25 64-bit WHQL
Video Card # 5:  XFX GeForce® 8800 GT XXX running ForceWare 169.25 64-bit WHQL
Video Card # 5:  XFX GeForce® 8800 GTX XXX running ForceWare 169.25 64-bit WHQL
Cooling
Enzotech Ultra w/ 120mm Delta Fan
Power Supply
Antec 650 Watt Neo Power & Antec 550 Watt Neo Power
Display
Dell 2407 FPW
Case
Antec P190
Operating System
Windows Vista Ultimate 64-bit SP1 RC1
Synthetic Benchmarks & Games
3DMark06 v. 1.10
Call of Heroes v. 1.71 DX 9 & 10
Crysis v. 1.1 DX 9 & 10
World in Conflict Demo DX 9 & 10
F.E.A.R. v 1.08
3DMARK06 v. 1.1.0

3DMark06 developed by Futuremark is a synthetic benchmark used for universal testing of all graphics solutions. 3DMark06 features HDR rendering, complex HDR post processing, dynamic soft shadows for all objects, water shader with HDR refraction, HDR reflection, depth fog and Gerstner wave functions, realistic sky model with cloud blending, and approximately 5.4 million triangles and 8.8 million vertices; to name just a few. The measurement unit "3DMark" is intended to give a normalized mean for comparing different GPU/VPUs. It has been accepted as both a standard and a mandatory benchmark throughout the gaming world for measuring performance.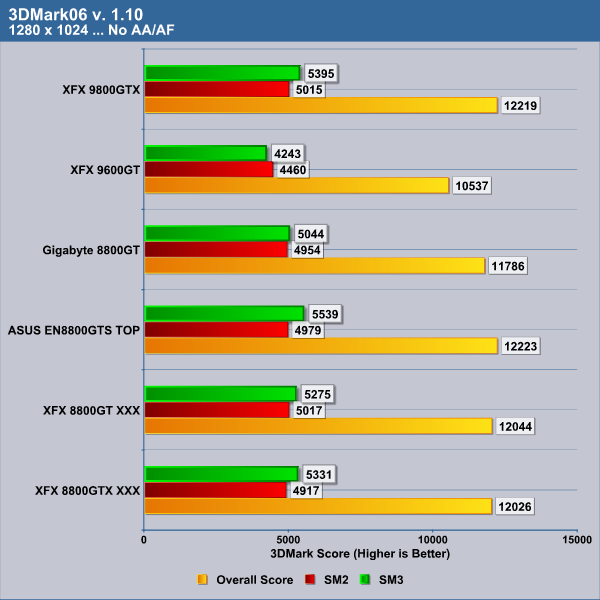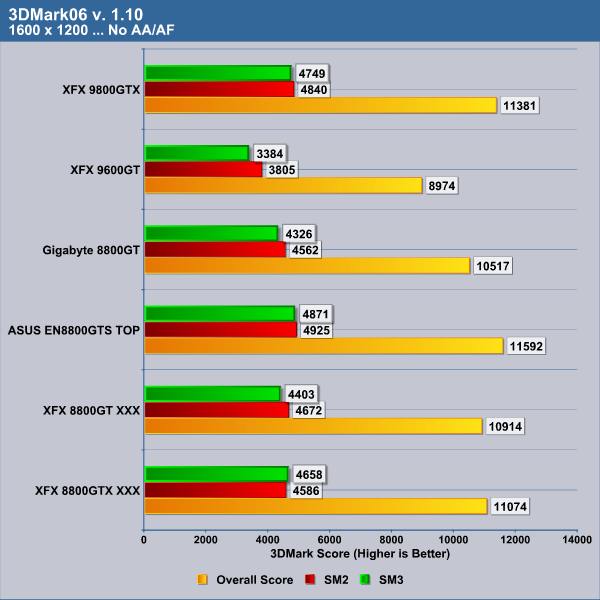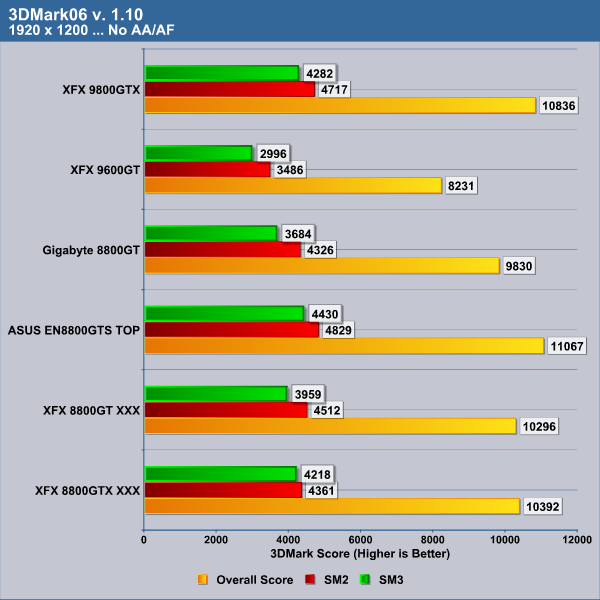 COMPANY OF HEROES v. 1.71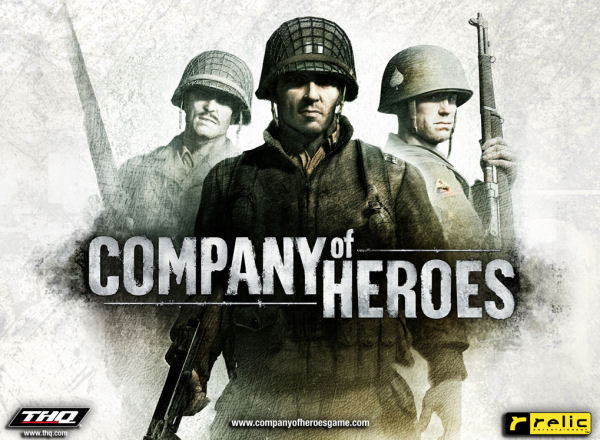 Company of Heroes(COH) is a Real Time Strategy(RTS) game for the PC, announced on April, 2005. It is developed by the Canadian based company, Relic Entertainment, and published by THQ. We gladly changed from the first-person shooter based genres of the rest of our gaming benchmarks to this game which is RTS. Why? COH is an excellent game that is incredibly demanding on system resources thus making it an excellent benchmark. Like F.E.A.R. the game contains an integrated performance test that can be run to determine your system's performance based on the graphical options you have chosen. It uses the same multi-staged performance ratings as does the F.E.A.R. test. We salute you Relic Entertainment!
DX9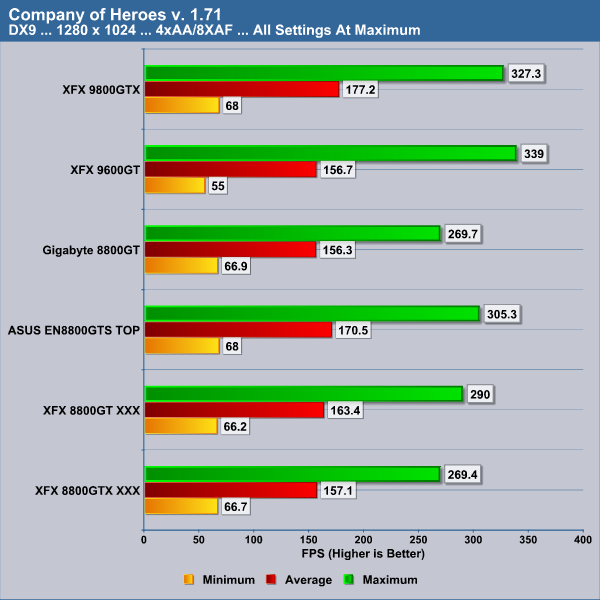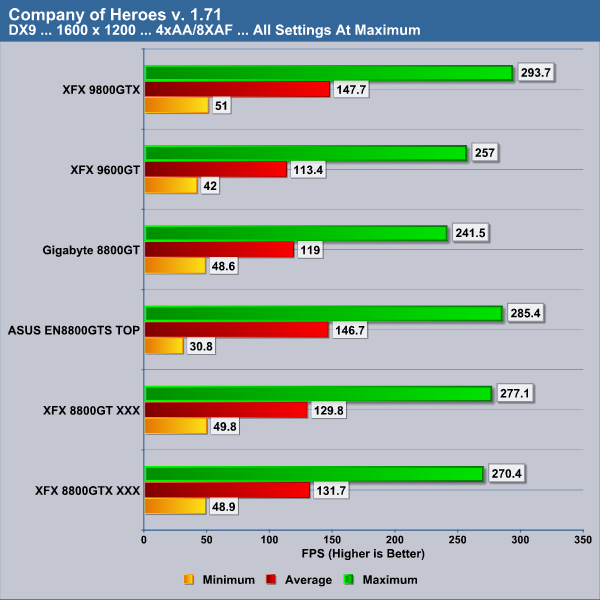 DX10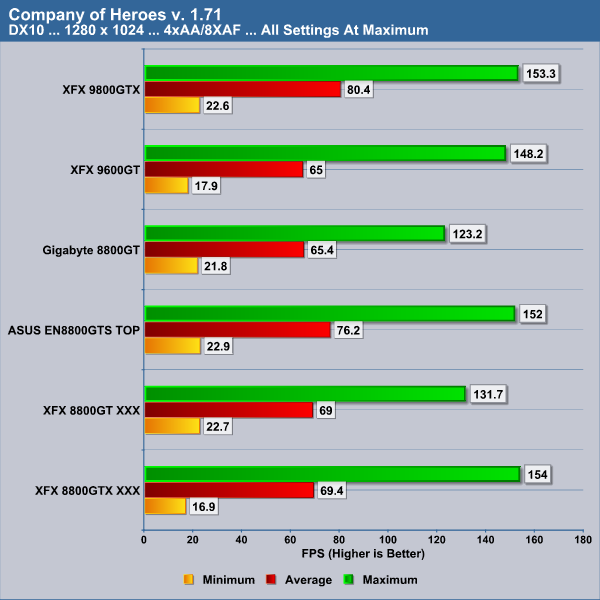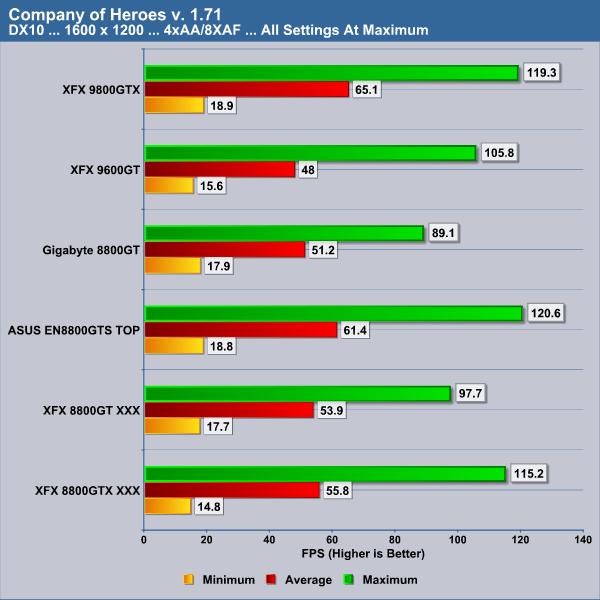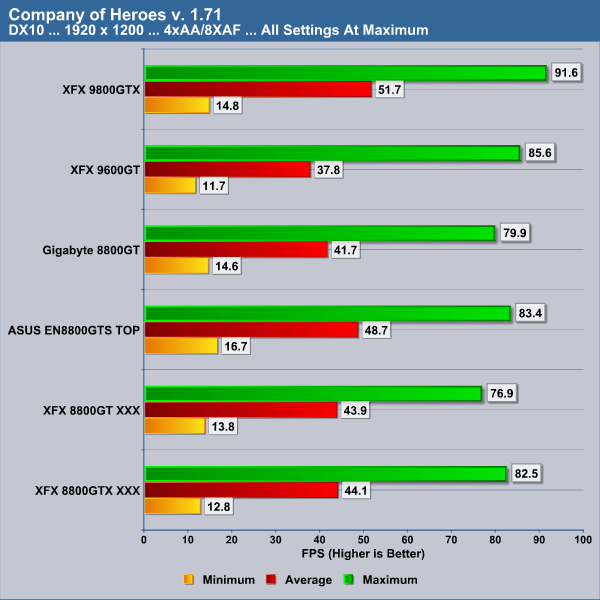 F.E.A.R v. 1.08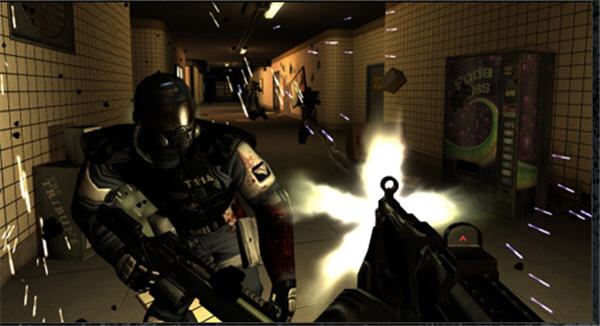 F.E.A.R. (First Encounter Assault Recon) is a first-person shooter game developed by Monolith Productions and released in October, 2005 for Windows. F.E.A.R. is one of the most resource intensive games in the FPS genre of games ever to be released. The game contains an integrated performance test that can be run to determine your system's performance based on the graphical options you have chosen. The beauty of the performance test is that it gives maximum, average, and minimum frames per second rates and also the percentage of each of those categorical rates your system performed. F.E.A.R. rocks both as a game and as a benchmark!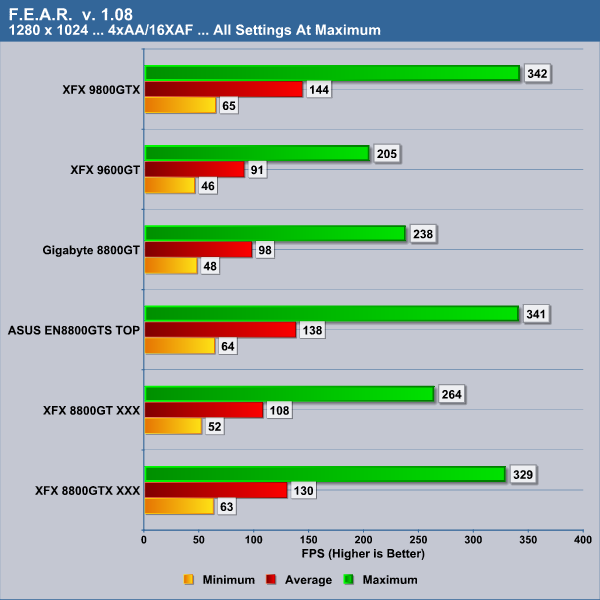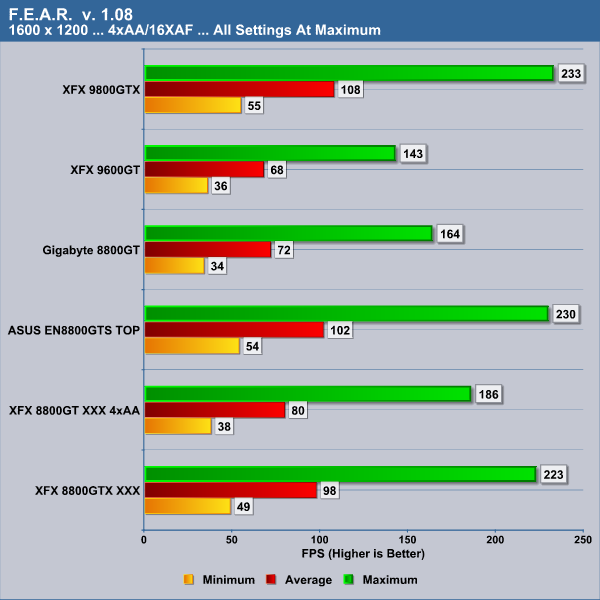 CRYSIS v. 1.1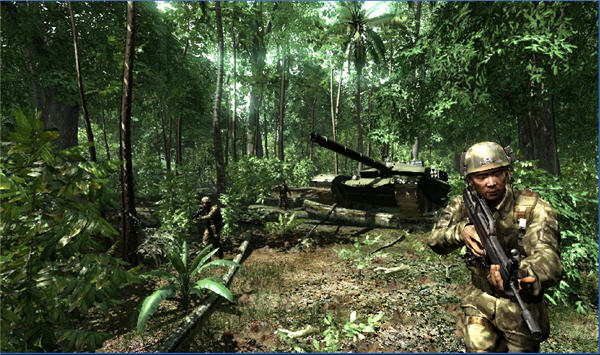 Crysis is the most highly anticipated game to hit the market in the last several years. Crysis is based on the CryENGINE™ 2 developed by Crytek. The CryENGINE™ 2 offers real time editing, bump mapping, dynamic lights, network system, integrated physics system, shaders, shadows and a dynamic music system just to name a few of the state of-the-art features that are incorporated into Crysis. As one might expect with this number of features the game is extremely demanding of system resources, especially the GPU. We expect Crysis to be a primary gaming benchmark for many years to come.
DX9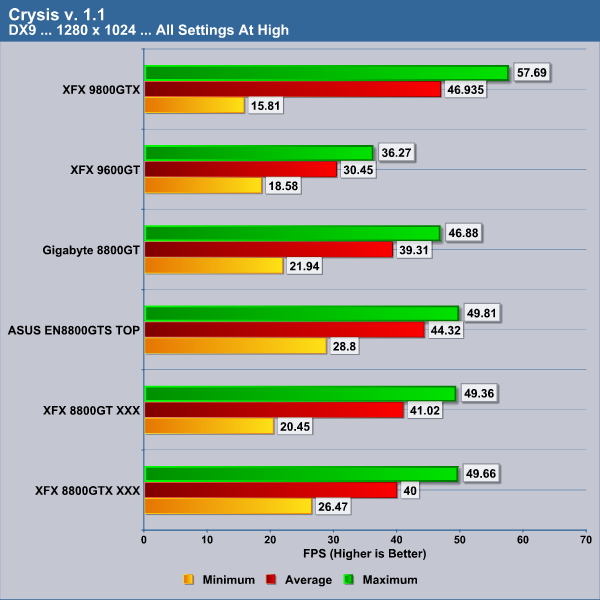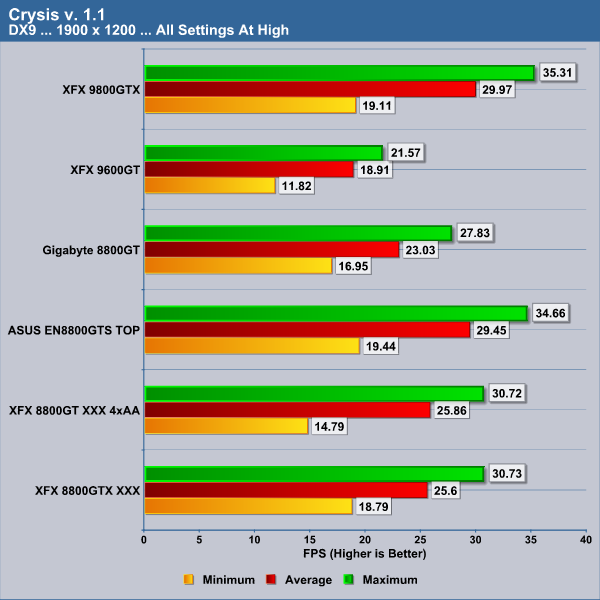 DX10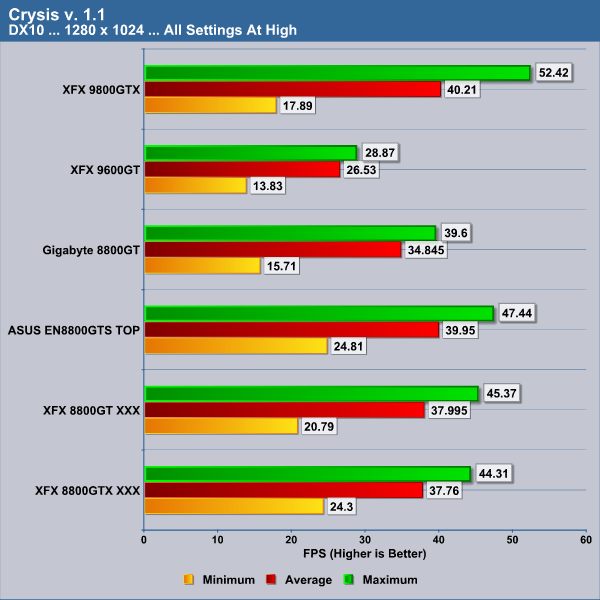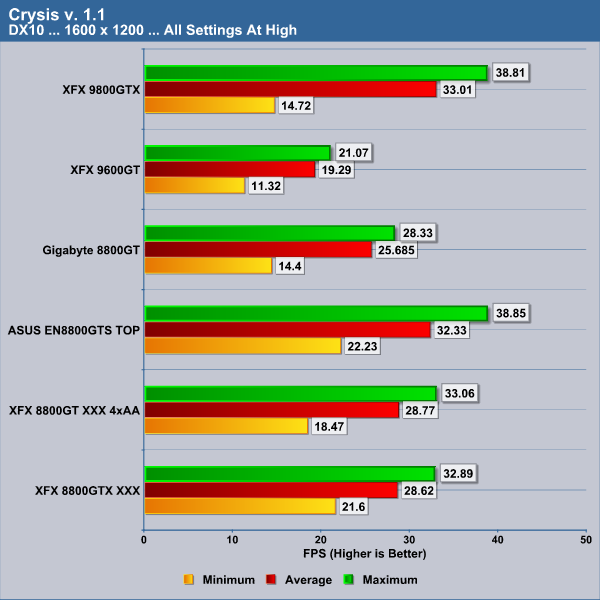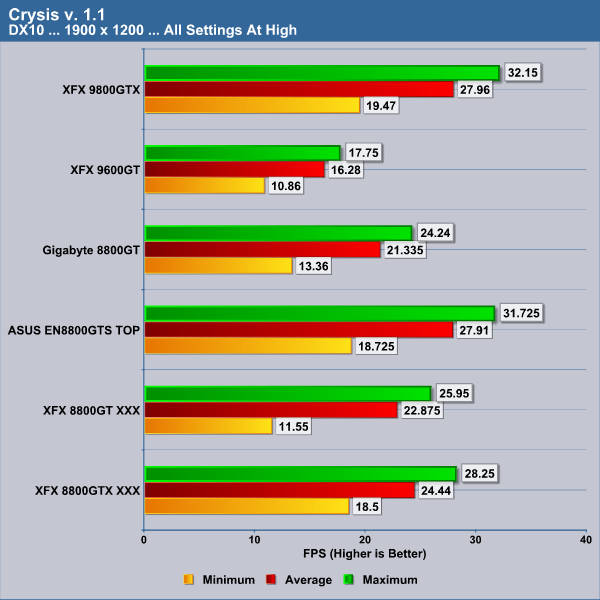 WORLD IN CONFLICT DEMO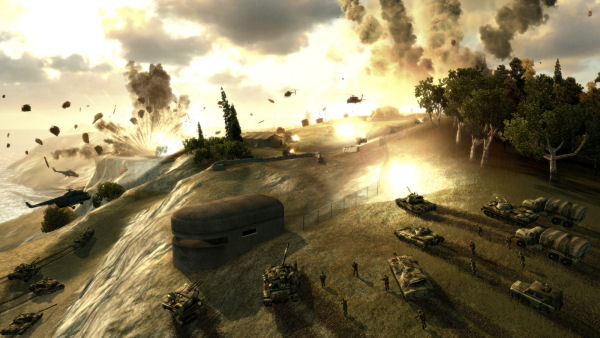 World in Conflict has superb graphics, is extremely GPU intensive, can be rendered in both DX9 and DX10, and has built-in benchmarks. Sounds like a match made in heaven for benchmarking!
DX9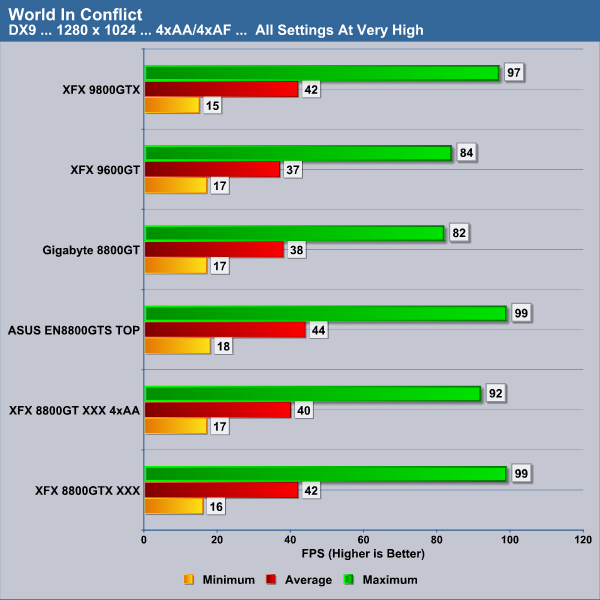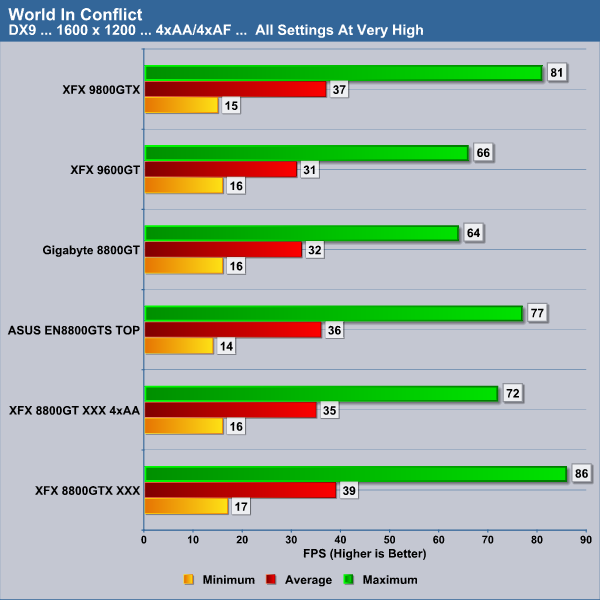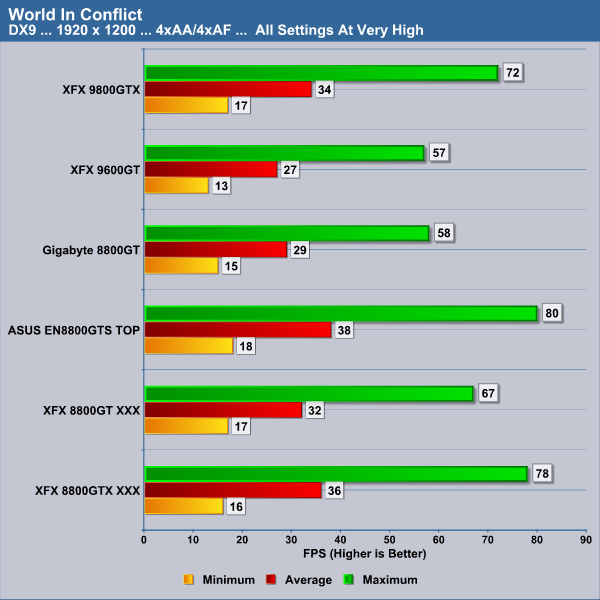 DX10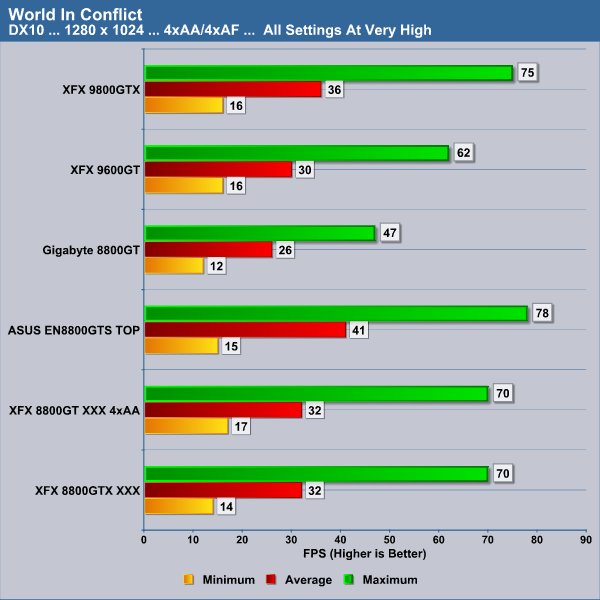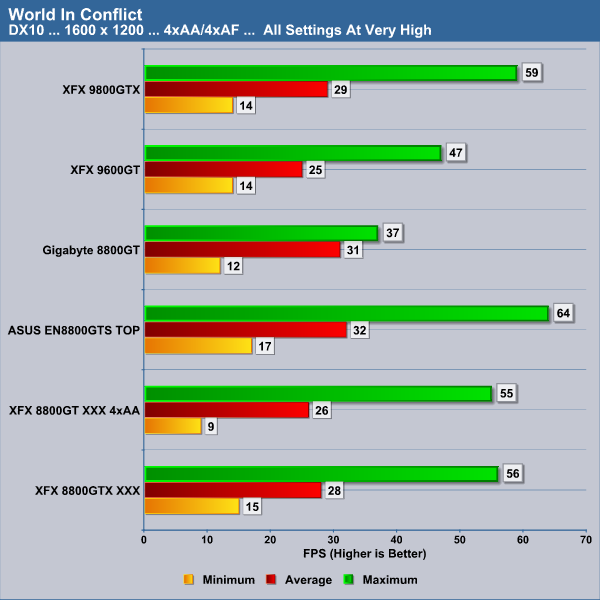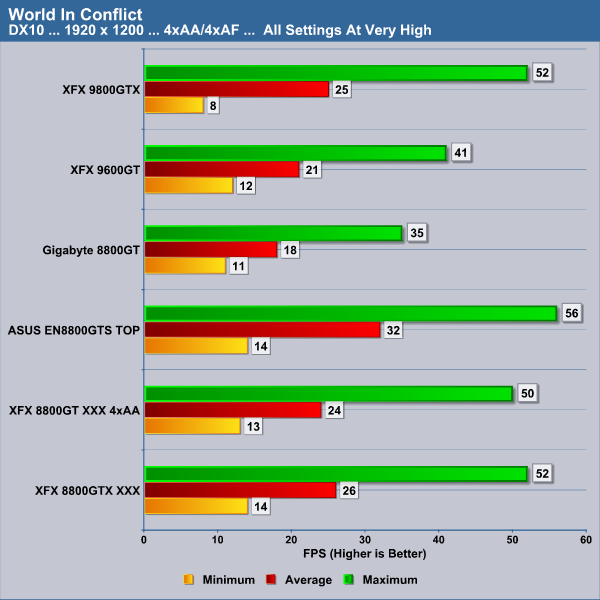 POWER CONSUMPTION
To measure power we used our Seasonic Power Angel a nifty little tool that measures a variety of electrical values. We used a high-end UPS as our power source to eliminate any power spikes and to condition the current being supplied to the test systems. The Seasonic Power Angel was placed in line between the UPS and the test system to measure the power utilization in Watts. We measured the idle load after 15 minutes of totally idle activity on the desktop with no processes running that mandated additional power demand. Load was measured after looping 3DMark06 for 15 minutes at maximum settings with all the eye candy turned on.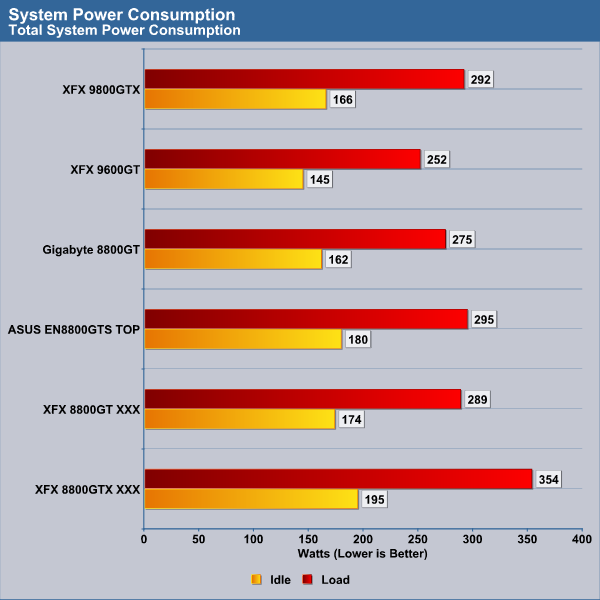 TEMPERATURE
The temperatures of the cards tested were measured using Everest Ultimate Edition v. 4.20.1170 to assure consistency and remove any bias that might be interjected with the respective card's utilities. The temperature measurements used the same process for measuring "idle" and "load" capabilities as we did with the power consumption measurements.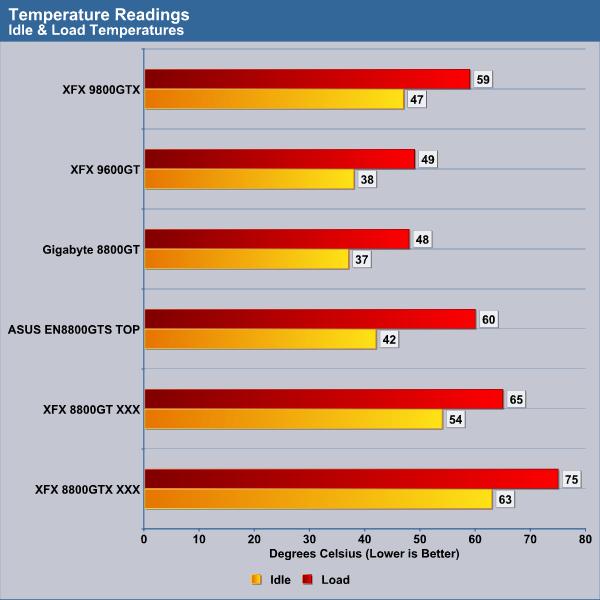 OVERCLOCKING
We at Bjorn3D are always looking for new and different ways to push the products we review to their plausible limitations. While preparing to overclock the XFX 9800GTX we were missing Windows XP and it's ability to in most cases significantly surpass Vista in the overclocking ranks. We thought why not perform our overclocking magic using Windows XP. We knew we'd face ridicule from our readers after performing the entire review in Vista 64 if we didn't include these numbers as well so we decided to do both.
First we needed to find the highest productive overclock for the XFX 9800GTX in both Vista and XP. Coincidentally they turned out to be the same, even better! We were able to push the GPU clock to 740 MHz, the shader clock to 1850 MHz, and the memory clock to 1,150 MHz (2,300 MHz effective).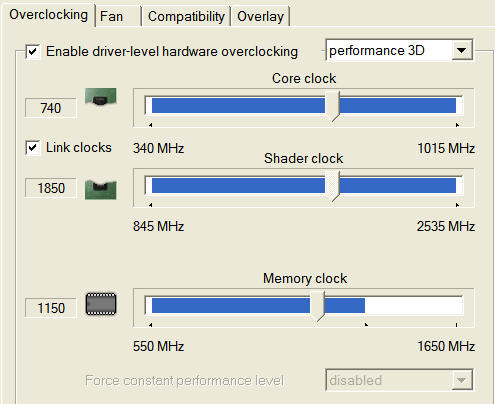 Next we decided to throw in both a mild CPU and memory OC. We pushed our Q6600 to 3.0 GHz (9 x 333) and upped our 4GB of Mushkin memory to 1066 MHz at timings of 5-5-5-18. Now for the results: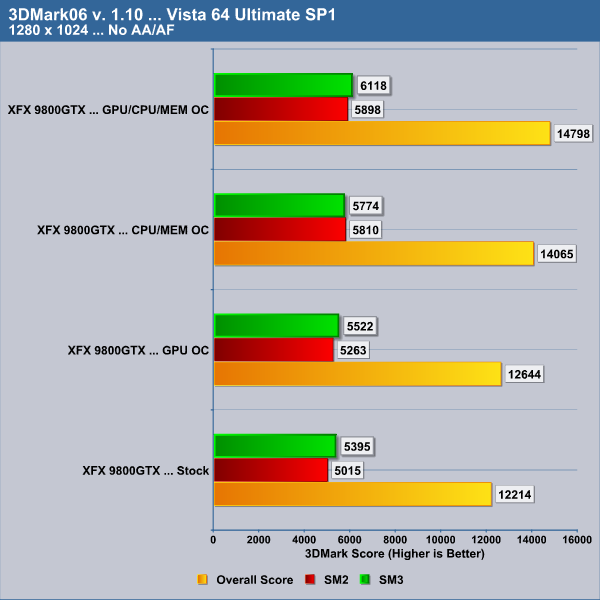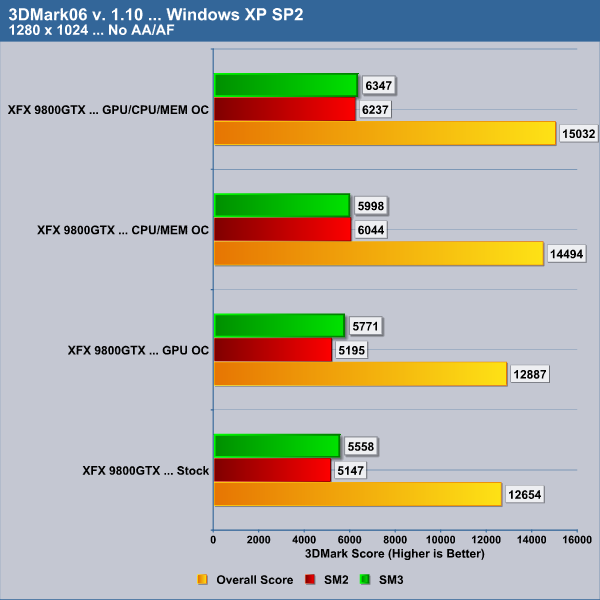 We see that the results favor Windows XP in a rather large way. We hope adding this type of additional data is of use to our many readers that are hardcore gamers and are still using Windows XP. In either case the XFX 9800GTX has some rather impressive overclocking results. We will state that higher stable overclocks were attainable for this card, but once the benchmarks began to level off or drop slightly we knew we'd reached the most productive overclock and stopped there. We must also state that we were impressed that even under this load we were unable to make this card tip the 60° Celsius, 59 was it's max.
CONCLUSION
Reviewing the XFX 9800GTX presented us with a bit of a conundrum. If performance was our sole criteria this card would not have peaked the meter. While it performs on a par with the highest factory overclocked 8800GTS we have in our arsenal we'll have to admit we were expecting better. We say this because the 9800GTX is supposed to fill the void between the 8800GTS 512MB and the 9800GX2 and from the results we've published we don't see it filling that void.
In case you hadn't already guessed it the 9800GTX will also replace the 8800GTX as NVIDIA begins its methodical process of updating their 8000 series of cards to the 9000 series. Fortunately there is an adequate performance difference and component improvement to warrant this change. The 9800GTX has a number of excellent features that we also have to take into consideration. It's extremely quiet and efficient in its cooling. Power consumption is vastly improved from its 8800GTX predecessor. The XFX 9800GTX also comes from the factory with all the tools you need to take full advantage of HDMI and HDCP.
While this is launch day for this card rumors are already abounding that the 9800GTX in standard and tri SLI scales every bit as well as the 9600GT which show in the 80%+ range. We see in our testing that this card overclocks extremely well and doesn't overheat the components while doing so. We at Bjorn3D were also growing quite accustomed to the shorter graphics solutions of late and now we're back to a length of 10.5 inches. The length alone can make fitting this card in some mid-tower cases and a number of HTPC cases rather difficult to say the least.
The price of the XFX 9800GTX will be in the $299 – $349 USD range which places it just below the range of some of the factory overclocked 8800GTS 512MB cards. We can only hope that with time and improvements in drivers that the XFX 9800GTX will gracefully slip into the void that it was intended to fill. Currently we would be hard pressed to recommend upgrading to this card especially if your current graphics card is close in performance. It might be worthy of consideration if you're purchasing a graphics solution for a new system and the 9800GX2 is out of you price range.
Pros:
+  Extremely quiet
+  SLI™ & Tri-SLI certified
+  Excellent overclocking capabilities
+  Extremely cool even when overclocking
+  Low power consumption
+  Comes from the factory HDMI and HDCP ready
+  Double lifetime warranty
 
Cons:
–  Performance isn't as good as expected
–  The 10.5 inch length may cause issues in some mid-tower cases
 
Final Score: 7 out of 10.