This multi-function monitor is great for all your a/v needs without sacrificing quality or desktop space.
Introduction
---
You've sent your oldest kid off to college only to find out he or she does not have enough room in their dorm to hook up the TV and the computer. You tell your child that the computer is more important than having the TV and pack the TV back into the car and head for home. What's poor little Johnny/Juanita going to do for mindless entertainment?
Samsung has the answer in the form of a space saving 17" LCD monitor that also has a built-in TV tuner. The Samsung Multi-Function LCD 172MP has enough connections to hook up a VCR, X-Box, and just about any other video source plus the computer. I was able to use the 172MP for a little over a week and my family exercised just about every possible input scenario. We played Nintendo GameCube, watched TV while working on a paper for my oldest daughter, and even hooked up the camcorder to watch some movies we had made.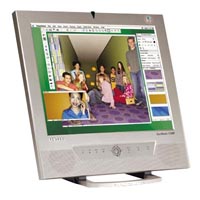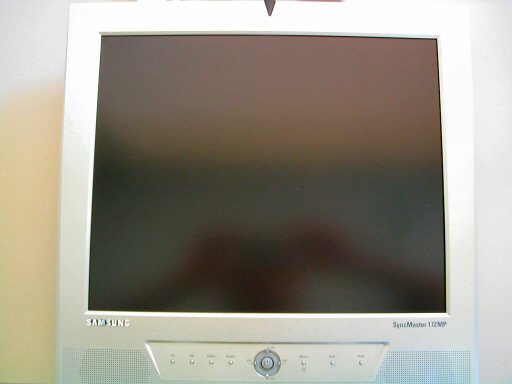 Features & Specifications
---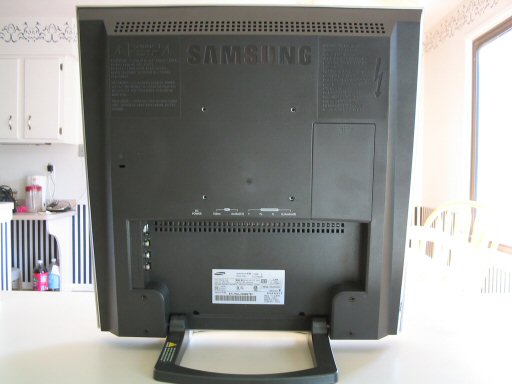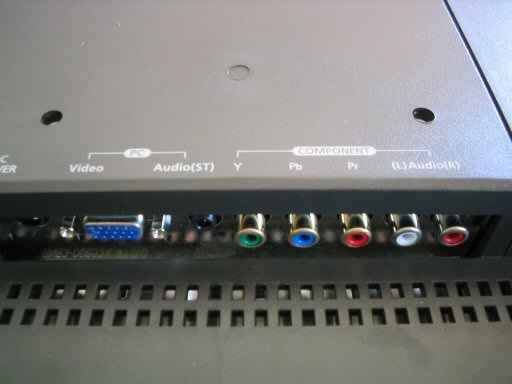 Overview
The Samsung SyncMaster 172MP is a 17-inch TFT-LCD display delivering next-generation TV and high-definition images. Picture-in-picture functionality lets you watch TV or VCR and DVD movies. It features a 700:1 contrast ratio, 1280 x 1024 resolution, 0.264 pixel pitch and XtraWide™ viewing angle of 170/170 degrees. Source: Samsung Electronics USA
Features
Viewable Image Size: 17″
Brightness (Typical): 250
Contrast Ratio: 700:1
Viewing Angle (H/V): 170/170 degrees
Interface: Analog
Horiz. Frequency: 31-81
Max/Native Resolution: 1280×1024
Emissions Standard: TCO'99
Available Color(s): Silver
Special Features: NTSC, S-Video, HDTV ready, PIP Function
Specifications
PANEL
Type a-si TFT /PVA
Size 17″
Pixel Pitch (mm) 0.264
Brightness (cd/m2) 250
Contrast Ratio 700:1
Viewing Angle 170/170 degrees
Interface Analog
Aspect Ratio 4:3
Response Time (ms) 25
FREQUENCY
Horiz. Rate (Analog) 31-81
Horiz. Rate (Digital) n/a
Vertical Rate 56-75
Bandwidth 135
RESOLUTION
Maximum (Analog) 1280×1024
Maximum (Digital) n/a
Native 1280×1024
COLOR
Maximum 16.2M
SIGNAL INPUT
Input Video Signal Analog RGB, CVBS, S-Video, Component/HDTV, TV (antenna/cable)
Video Level: Analog Analog:0.7VP-P
Video Level: Digital n/a
Sync Type Separate H/V, Composite H/V
Input Connectors 15pin D-sub, S-Video, Component, TV antenna/cable
PLUG & PLAY
DDC 1/2B
POWER
On/Working 58 Watts (Max)
DIMENSIONS
Physical (WxHxD) 16.2×16.3×8.0 (inches)
Packaging (WxHxD) 19.1×21.5×7.3 (inches)
WEIGHT
Net(Physical) 10.7lbs
Gross (packaging) 17.6lbs
FEATURES
NTSC, S-Video, TV-Tuner, HDTV ready, PIP Function
COMPATIBILITY – Operating Systems
Windows
Macintosh
Sun Microsystems
UNIX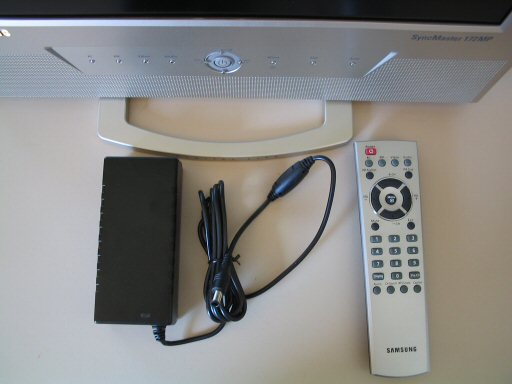 Use & Performance
---
PC Use
Using the monitor at its native 1280×1024 resolution, we found the text to be sharp and clear and colors were bright and vivid. Using MonitorsDirect's Monitor Toolkit tools we did not find any dead pixels nor was there any ghosting from the Ghost Test.
Picture-in-Picture Use
The PIP feature of watching TV while working on the PC is a great concept. And it works very well. The one issue we had with this feature was that the PIP window is either on or off – you can't 'window' it into the background. So PIP is either 'on' in the foreground, or you turn if 'off'; there's no alt-tabbing it.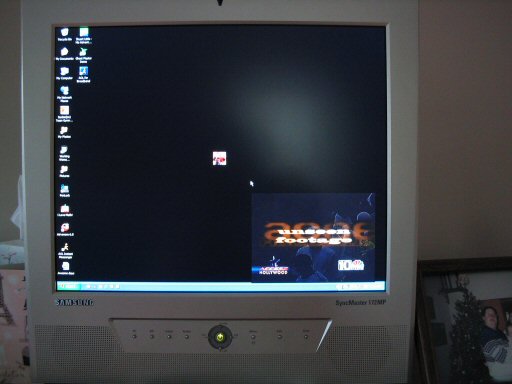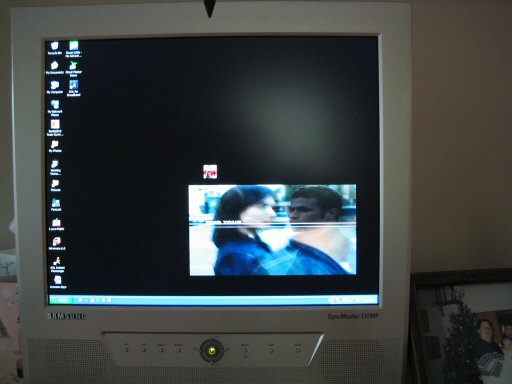 TV Use
Using the 172MP as a TV was a very straightforward experience. Just like on most TV's, we used the monitor's menu and told the tuner it was hooked up to standard cable and then let it find all the TV channels. Image quality was clear and had no noticeable ghosting. The only visual anomaly was that black did not seem like a dark black, it was more like a very dark grey.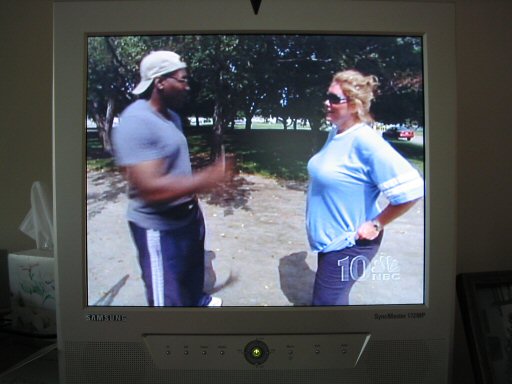 Game Console Use
Hooking up the GameCube and X-Box was very easy to do. We used the standard video connections for the both devices and went to work playing. The image quality on both game systems look much better on the 172MP than the 27" Sony TV we normally use. We did not notice any ghosting in game play and the blacks did appear to be very black. This is in contrast to the lack of "true" black coloration when viewing a TV source.
The Speakers
I was amazed at how well the speakers sound on the 172MP. I thought they would be like most built-in monitors speakers (crappy), but they actually put out some great sound. My daughter watched her nightly music videos on the monitor and I had to ask her to turn it down just as often as I do when she uses her normal PC speakers.
Conclusion
---
The Samsung Multi-Function LCD 172MP is a great idea that works well. There were a few glitches with the PIP (no sound when in the background, lack of distinct blacks with the TV tuner), but these are relatively minor issues. Aside from the PIP issues, I don't think anyone can complain about getting a 17" LCD that does double duty as a TV and game console monitor.
A Pricegrabber price of $585.00 is a great deal for a LCD monitor of this size, quality, and extended functionality.
For quality, value, and features we give the Samsung Multi-Function LCD 172MP a 8 out of 10 and the B3D Seal of Approval Award.