The Belkin Hi-speed USB 2.0 4-Port Hub offers excellent speed, value, functionality, and style in a handy peripheral organizer.
Introduction
---
Belkin is a name that is well-known in the computing world for quality products at a fair price. I have personally worked with many Belkin devices over the years (while on the job as a computer consultant). The stuff I've used includes a printer, network equipment, and drive cables.
Today Bjorn3D takes a look at their Hi-speed USB 2.0 4-Port Hub, a handy device for organizing your USB 1.1 and 2.0 gadgets. This cool looking, space-saving (stackable) USB Hub is definitely worth consideration, if you're in the market for more USB ports.
Features & Specifications
---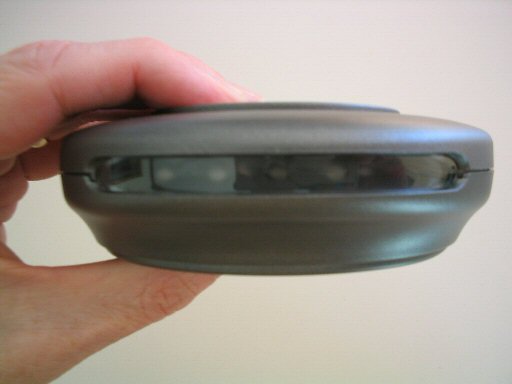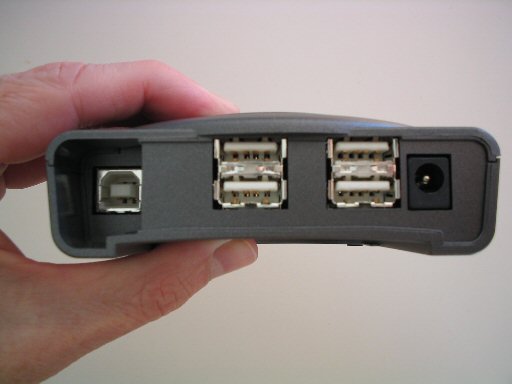 Adds 4 USB 2.0 Hi-Speed ports to your computer (when connected to a single Hi-Speed USB 2.0 port)
Backwards compatible
Includes power adapter to ensure full power to all ports
Compact design
Modular, stackable design
Operation at 40 times faster than USB 1.1 (480Mbps data speed)
4 Light-emitting diodes (LEDs) indicate power and port status
Plug-and-Play installation
Belkin Lifetime Warranty and technical support
Compatible with Windows® 98SE, Windows® 2000, Windows® Me, and Windows® XP.
System Requirements:

Pentium –class PC with available USB 2.0 port
Windows OS with USB 2.0 support

Packaging Includes:

Belkin F5U221 USB 2.0 Hi-Speed 4-Port Hub
USB 2.0 device cable
AC power adapter
User Manual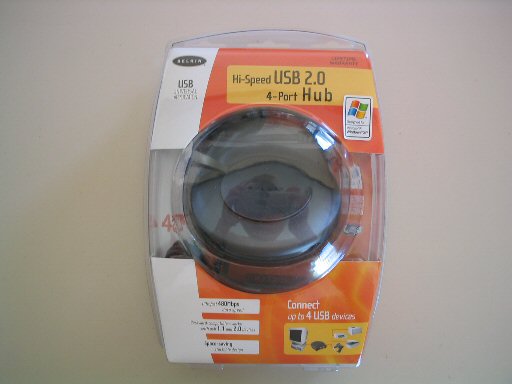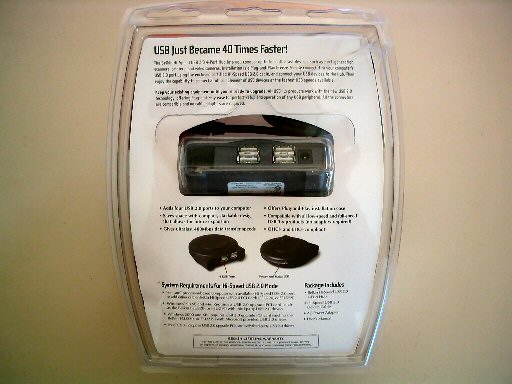 Installation
---
The first thing I noticed about the Hub is that it looks like a small, circular UFO. The shape may be futuristic, but the Hub's otherworldly looks give it a small footprint which is also stackable. The USB 2 spec allows you to hook up to 127 devices (although I doubt anyone is going to do that) and you can stack and link Hubs together as you add more devices. This clever form factor ensures you do not lose valuable desktop space.
Because this is a hub, a USB 2 port is required to operate the Belkin device. The Hub comes with a power supply so that devices using the USB bus for power will draw from the Hub, not the PC. The Hub does not require drivers or a restart of the OS – just plug it into a power outlet and a free USB port and it's ready for use.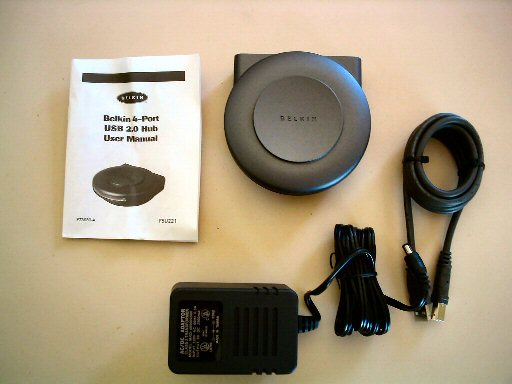 Performance
---
To test performance of the Hub we used SiSoftware's Sandra MAX3! File System Test on a W@LK Key 128MB USB 2.0 Flash Drive. The W@LK Key was tested on a USB 1.1 and then with the Belkin USB 2.0 Hub. USB 2.0 definitely gives the little flash drive a speed boost!
USB 1.1 Score: 843Kbs
USB 2.0 Score: 4813Kbs
The Belkin Hub was also loaded with miscellaneous USB devices including a gamepad, Web cam, mouse, and digital camera. It handled the power and bandwidth demands of all of the devices just fine.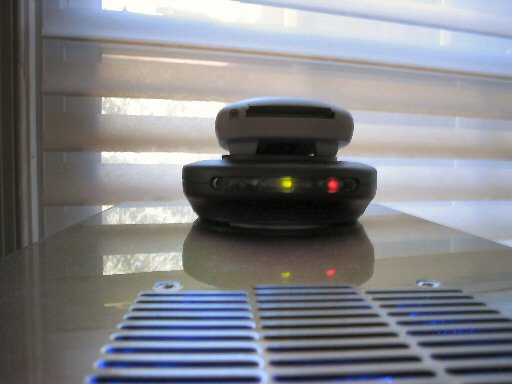 Conclusion
---
The Belkin Hub performed speedily and reliably during the test period. If you have multiple USB 2.0 devices, then a hub will help you organize and power them. The Belkin Hi-speed USB 2.0 4-Port Hub is attractive and functional; its ability to expand through stacking is an excellent way to save precious desktop space. It is also an excellent value, with a Pricegrabber price of US$40.
For speed, functionality, value, and design we award the Belkin USB 2.0 4-Port Hub a 9 out of 10 and the Golden Bear Award.