I was lucky enough to have the privilege to attend a media event — the Chaintech Reloaded Event. The event took place in New Orleans, and Chaintech took it as an opportunity to introduce itself and some of its products to the press. NVIDIA, InterVideo and Corsair were also there to tell us about their latest offerings.
Introduction
---
Last weekend (May 16-18, 2003), I had the fortune and privilege to attend the Chaintech Reloaded press event in New Orleans (yes, that city famous for Mardi Gras). Thanks to Chaintech, I got to meet and hang out with many of my fellow reviewers. It's great to put faces and personalities with the sites I've been visiting for the past several years. I also of course had the opportunity to meet and talk with members of the Chaintech team, including Sammy Ho (President of Chaintech Worldwide), Cathy Liu (President of Chaintech America), Daphne Su (VP of Sales & Marketing of Chaintech Worldwide), Brennan Chow (Technical Manager of Chaintech America) and Milton Fang (Press Relations for Chaintech America). Several other companies you may have heard of were there too — NVIDIA, Corsair and InterVideo.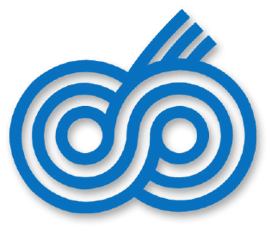 Chaintech's Presentation and Event Highlights
---
I'm sure many of you have already heard of Chaintech, but it's not really a household name yet. Chaintech hopes to change that though with their exciting products, like the Zenith line geared towards enthusiasts (you might recall the 7NJS Zenith nForce2 main board reviewed here in January). For those of you who are already Chaintech fans, you might not have realized that the company has been around since 1986, when it released the Chaintech 286-12 motherboard. They actually brought a working 286-12 with them and showed it off as they presented the history of the computer and Chaintech.
Chaintech Presentation — First Mobo 286-12
(click thumbnail for bigger pic)
Chaintech employs over 1,000 people worldwide and is headquartered in Tu-Cheng, Taipei. Eight hundred of those 1,000 people work in Chaintech's factory, which is located in Dong-Guan, China. I was surprised to learn that Chaintech is actually one of the top second tier manufacturers (when considering revenue).
Let's get to Chaintech's product lines, which many of you are probably already familiar with. Chaintech's strategy is to differentiate their products with the Zenith and Apogee product families while competing on cost with the Summit line. Currently, motherboards are classified as either Zenith, Apogee or Summit, but VGA cards are only qualified as Apogee or Summit. Zenith is the top of the line of Chaintech products, and Chaintech admits they are still reserving the "Zenith" title for a better VGA solution than what they have right now. They want to be careful not to overuse the Zenith name, and requested our feedback for what to include in a Zenith VGA card (If you have any ideas, please let me know and I'll pass them along to Chaintech. They really value feedback and suggestions.). Click the image below to get a better idea of the target audience for each product line.

As you can see, the Zenith line is for enthusiasts and power users who not only want top performance but also look for something extra in the package. With extras like the CBox2 and round cables, Chaintech has raised the bar a little for the competition. I was really excited to see the CBox3, which now includes a 6 in 1 card reader! I find the CBox2 that came with my 7NJS Zenith nForce2 mobo to be quite handy, and I am anxious to get ahold of the even better CBox3. The addition of the multi-card reader was brilliant in my opinion! Kudos to whoever came up with that idea at Chaintech. In addition to the card reader, Chaintech includes a black and silver bezel for the CBox3 to better match your case. They were just full of great ideas when they made this bundle! Another new feature in the Zenith line is the Handigator remote, which works in conjunction with the CBox3. You can turn your PC on/off, open e-mail, control DVD and MP3 software and even use the control as a mouse. Pretty cool stuff! Cathy was very excited to show off the Handigator. It actually worked quite well with WinDVD and doing other basic PC tasks.
Chaintech 9CJS Zenith and CBox3
(click thumbnail for bigger pic)
The Apogee line is aimed at providing great features and high performance for gamers and overclockers at a reasonable price. In other words, still a lotta bang but for less bucks. You will still see great extras like rounded cables, color coordinated sockets and a CBox, but you won't get ALL the latest features. Finally, the Summit line provides a highly affordable, basic and stable solution for all users.
Chaintech Apogee Packages
(click thumbnail for bigger pic)
Chaintech definitely has a very nice line up of motherboards. I think there's something for everyone, whether you're extremely budget oriented or want to spend extra money to get every feature you can think of. Chaintech is trying to do the same thing with their video cards as well. As I mentioned above, you will currently only find Apogee and Summit VGA cards, but a Zenith will come eventually. You can rest assured it will be a feature-rich product when it's released.
During this event as far as video cards go, Chaintech chose to focus on the new GeForce FX 5600 Turbo they are producing. This card will go above and beyond a regular 5600 (and an Ultra version that will be much more than just a 5600 Ultra). They use an 8 layer PCB instead of 6 layers and FBGA memory instead of TSOP, which combined will result in higher stability for overclocking and a much higher default clock speed. The FX 5600 Turbo (Apogee FX61 Turbo — Ultra version will be FX71) will also feature an upgraded layout design, a unique cooling system and a great bundle of games and accessories. The cooling system promises to be quiet (less than 30 dB) and provide superior cooling (using "gas turbine technology" to keep the GPU up to 10 degrees C cooler than reference design and up to 20 degrees cooler than some of the competition). Additionally, Chaintech decided to throw in some cool blue LEDs to light up the card and add a nice effect for your case window. Check out the pics below! Hopefully we'll see this card in our labs eventually so we can see just how well it performs.
Chaintech Apogee FX61 Turbo
(click thumbnail for bigger pic)
I think most of you would agree that this looks like an awesome card, even if you don't like NVIDIA cards or the FX 5600. The cooling solution covers almost the entire card and even continues to the back. And yes, it is easily removed. Chaintech has some great ideas, and I can't wait to see their Zenith offering.
Other Chaintech Presentation Highlights
Before moving on to the other companies' presentations, I'd like to highlight a few more things that stick out about Chaintech's presentation and Chaintech in general.
I've already alluded to this, but I will stress it again. One thing that I think all the attendees noticed was how eager Chaintech is to get feedback about their upcoming and current products. Cathy Liu, President of Chaintech America, repeatedly solicited our comments and suggestions about Chaintech's ideas. As a reviewer and a consumer, I see that as a very positive trait. All of the Chaintech staff present at the event were very nice, easy to talk to and eager to listen.
We actually got to help decide the box design for the Apogee FX61 Turbo. The two options had the exact same design except that one was in color and one was just black and white. The colored one got the most votes.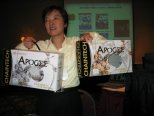 NVIDIA's Presentation
---
NVIDIA was there not only to show us their new overclocking tool but also to present about the nForce2 Ultra 400 and nForce2 400 platform processors, nForce3 Professional and FX 5900 Ultra. I'm going to focus on the overclocking utility (currently referred to as nVOverclock but that is not necessarily the finalized name — how about just nVOC?). For more on the other topics mentioned, here are links to our articles: nForce2 400 and Ultra 400, nForce3 Pro and FX 5900 Ultra.
Before we get into the overclocking utility, I'd like to point out one very interesting thing that Micah Stroud mentioned during the presentation. While discussing the FX 5900 Ultra, he mentioned that NVIDIA is currently establishing a brand new and dedicated image quality lab. As the name implies, the team in this lab will focus 100% on IQ. It's nice to hear that NVIDIA is addressing this issue head on.
NVIDIA's Koolance & FX 5900 Ultra Setup
(click thumbnail for bigger pic)
For most of us, it was the first time seeing the new NVIDIA overclocking utility that is currently under development. Like Chaintech, NVIDIA was there to gather feedback and listen to any and all ideas concerning this exciting tool. nVOverclock looks quite promising. Micah Stroud demonstrated how easy it is to use. From the user interface, you can quickly and easily change CPU voltage, front side bus speed, AGP bus speed, fan speed and other voltages. Make changes, click OK and then see if it your system can handle the changes. That's it. No restarting. If you set the FSB too high and the system locks, nVOverclock will automatically revert back to stable settings after restarting. Advanced options will allow the user to adjust memory timings. NVIDIA has only spent a couple weeks on this tool, but it's already looking great! I can't wait to try it out.
NVIDIA's Overclocking Utility
(click thumbnail for bigger pic)
It was quite impressive how easily Micah was able to change the FSB and then run a benchmark. The goal is to provide a solution that newbies can use while still including features that hardcore tweakers can appreciate. He also showed us some changes that you can expect to see in upcoming audio drivers for nForce boards.
Corsair's Presentation
---
Who out there hasn't heard of Corsair and the enthusiast RAM they produce? Not many of you I bet. But did you know that Corsair is entering the water-cooling market? Yup, you read correctly. HydroCool was introduced on May 20. It's a pretty cool (no pun intended) setup and is not too loud. Here's some pics of Corsair's presenatation setup and the HydroCool200.
Corsair's Setup and HydroCool Water-Cooling Kit
(click thumbnail for bigger pic)
You can read a review of the HydroCool200 at 3DVelocity or at AthlonXP.com if you want more details on it and its performance. It looks to be a very promising product, and Corsair will no doubt improve on it.
During the Corsair presentation, Brett Kennedy stressed the high level and extensive amount of testing that goes into their memory modules, especially the TwinX line. Because of their very rigorous testing, they achieve a very low failure rate, and their quailty is unmatched. In the last picture above, you can see the new packaging for the XMS line. Keep an eye out for more exciting things to come from Corsair!
InterVideo's Presentation
---
InterVideo's Barbara Finn was there to show us some of their cool products and to stress that InterVideo is much more than just WinDVD. Many of you are familiar with WinDVD I'm sure, but did you know InterVideo also makes software for creating DVDs, recording video straight to DVD, ripping CDs, encoding MP3s and much more? InterVideo's award winning software is used by more than 45 million users worldwide.
InterVideo's Presentation
(click thumbnail for bigger pic)
InterVideo's software is very impressive and easy to use. WinDVD Platinum, for example, supports DivX and 24 bit / 96kHz audio for rich, studio-quality audio. If you already own a free copy of WinDVD from a video card or motherboard (and you probably do), you can upgrade to Platinum much cheaper than buying the full version. Another cool thing Barbara showed us was the WinDVD remote control, which allows you to control DVD playback. The remote control also works with WinDVR and WinRip. WinDVD Platinum and the remote control seem to be an excellent solution for a home theater setup or for college dorms.
Final Thoughts
---
Overall, the Chaintech Reloaded event was an awesome experience. It was my first press event, and hopefully it won't be my last. Chaintech treated us exceedingly well, and it was a pleasure getting to meet 30 to 40 of my fellow reviewers. Thanks to those guys and Chaintech, New Orleans was a blast!
Preservation Hall Jazz and Street Band
(click thumbnail for bigger pic)
I offer a BIG thanks to everyone at Chaintech who made this event a great success! It was very fun and educational! NVIDIA, Corsair and InterVideo also deserve a thanks for coming out and helping make the event great.