Well it's getting to be that time of the year again folks when computer geeks' thoughts turn to visions of more FPS, faster CPU's and assorted electronics gadgets littering the space under the tree. We'd like you to join us this year in taking a look at some of the wish lists of our staff here at Bjorn3d.  Our lists vary from solid recommendations for some cool electronic gadgetry, to the fantastical dreamery of never to be seen stuff.  If you have your own real or fun wish list, share with us in the forums.

Scott is thinking strictly computer hardware this year. These things don't just make up his personal wish list, these are also his recommendations for everyone.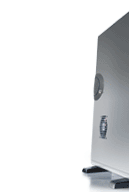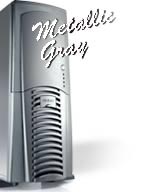 1. Case: Antec PLUS1080AMG
This case is a must for gamer wanting space for lots of storage. Antec actually pushes it as a Server case for a SOHO, but Antec makes such feature rich, and well constructed cases that they're perfect for any system. This case also includes a True Power 430W power supply.

Price: 159.00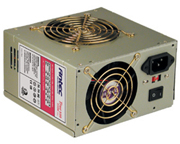 2. Power Supply: Antec True Power
The power supplies come with dual fans that will actually speed up as needed. Sizes vary from 330 watt to 550 watt. I use the 550 myself.
Price: 139.95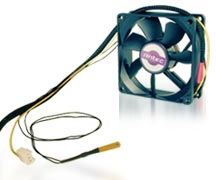 3. Case Fans: Antec Smart Fan Remote

These fans have a 700mm long cable to place the monitoring probe anywhere in the case. The fan uses the probe to automatically vary the speed between 7 different speeds.  Perfect for the noise conscious computer users.
Price 16.95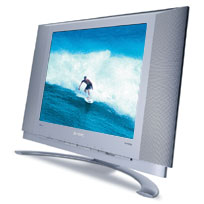 1. Philips 15PF9925 15″ LCD TV
I'm currently looking for a TV to replace my (old) Sharp 14″ TV in my computer room. This is what I would like to pick up. It's thin, reportedly has good image quality and can, if needed, easily be hooked up to the computer.
Price: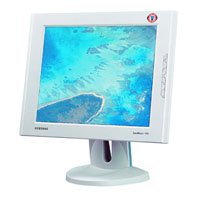 2. Samsung SyncMaster 171S
Right now I use a nice Dell 19″ monitor at home. While great in every way, it has one big disadvantage – it's huuuuge. The solution of course is to get an LCD monitor. This is a 17″ LCD monitor with a recommended resolution of 1280×1024 – perfect for my needs. While probably not the best LCD out there, it has gotten good reviews and even more important, it has a price tag around 550$ which is perfect for me when looking for a 17″ LCD monitor.
Price: Around $550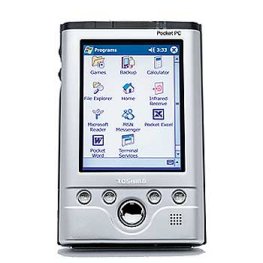 3. Toshiba e740 Pocket PC2002 Handheld
While I already have one of these, I still think that this, or any other of the new Pocket2002 handhelds coming out now, is something on the wishlist of the true geek. It doesn't have the best screen possible (the iPAQ's beat it on that front), it hasn't the best battery time, and there still are issues with the speed of the 400 MHz XScale compared to the 206 MHz StrongArm. However – it has both CF and SD memory slots built in, a sleek form factor and, even more important, WIFI built in. I now can sit in the cafe close to work and surf the web during lunch since there is an open accesspoint close by.
Price: Around $420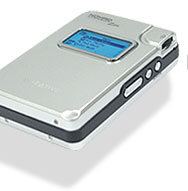 4. Creative JukeBox Zen MP3 player
What more can you want from a MP3 player? Small, compact, 20 GB space, USB/Firewire. I want one, and I want it now!
Price: Around $350


1. Samsung SyncMaster™ 210T – Silver 21″ Analog/Digital LCD Monitor
It's huge, it's LCD, and it's from a top technology company. What more could you ask for? Well, yes it could be bigger, but there is a point where you just don't know what to do with all the space. Isn't there? The 210T would be great for a dorm room or a bedroom where you use a PC for DVD playback and for watching TV. I can't wait until monsters like this go down in price significantly!
Price   $1,627.00

2. Hitachi 17″ 'gaming' LCD (CM170+)

Okay, okay. I already listed an LCD, but this one is for gaming. The pixel refresh is a lot lower than your average LCD to prevent ghosting and tearing. This one is also small enough to strap in a LAN carrying harness and take it with me if I ever want to.
Price  $600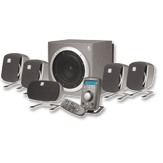 3. Logitech Z680 5.1 Speakers
I'm not sure how good these are YET, but based on its predecessor (the Z-560s — which got so much good press), I'm guessing these will kick ass! They are a little pricey, but I bet they don't let you regret spending the money for very long … drool should replace regret and money worries pretty quickly once you get them set up and cranked up!
Price  $315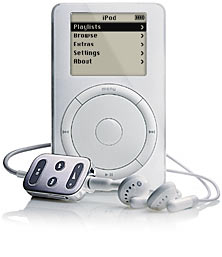 4. 20GB iPod (PC version)
This is just one of the coolest MP3 players around if you ask me, even if it is made by Apple.
Seriously, Apple has changed the way some companies are making their MP3 players ever since they released the iPod. It's cool, unique and easy to use. Plus, the FireWire connection provides a fast way to transfer songs to the device.
Price  $480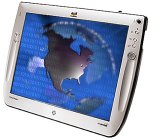 5. ViewSonic airpanel V150 15″ Smart Display
This just seems pretty damn cool to me. I just saw this a couple weeks ago, and it would be quite handy. It allows you to access your PC's data and applications from anywhere in your home via wireless remote connection, and it is a touch-screen monitor! This would be really cool for surfing the web and checking e-mail or the Bjorn3d forums (of course) while watching TV or eating breakfast. Even though this product has its limitations, I think it would be a useful addition to any geek's bag of gadgets.

My wish list lingers between the realistic and the fantastical.  The first two products are items I've wanted for a while and hope to get soooooon.   The rest are fun things.
1. Sony DCM-M1 MDView Digital Camcorder
Now a discontinued product (i.e., you can pick it up for 1/6 the MSRP!), Sony's DCM-M1 digital camcorder was an experiment that didn't catch on.   It used a modified version of Sony's minidisk format called "MDView".   Basically, they increased the capacity to 650MB. The biggest benefits are (1) it's a disc and not a tape so access time is instantaneous, (2) the fold open LCD display is a touch screen (stylus included) and it runs a java applet so that you can cut, crop, add titles and everything right from the camcorder!  It also interfaces with your PC via ethernet!  Me needs one!
Price: eh, $800 or so (vs. $2,995 MSRP!)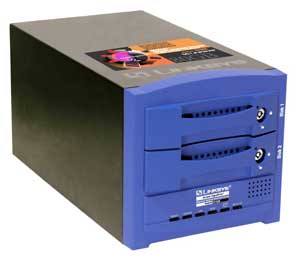 2. LinksysEtherFast Network Attached Storage (EFG80 – 80GB)
This is more than just an Ethernet hard drive. Linksys has packed features like a built-in FTP server, Internet Attached Storage (web browser access), and a print server.  This thing is also expandable by adding another hard drive that's up to 120GB in size.  This sucker can also act as a DHCP server, thanks to the GigaDrive technology.  It is, of course, 10/100 auto-sensing ready.
Price: $480

3. Jaxsports Streetster
This car is basically a kit car manufactured by Jaxsports, out of Lansing, Michigan.  It's a ¾ scale (read, s-m-a-l-l) copy of the 30's Ford Duece.  The suspension and drivetrain come from Jaxsport's wealth of experience in Bantam and Legends racing. Two engines are available: Harley Sportster 1200CC (more noise than performance), and a Kawasaki 1100CC (which Jaxsports says will smoke the tires in all six gears!).
Price:  $43,000 for a turnkey, tricked out model.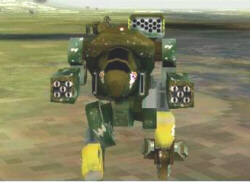 4. Daishi 90-ton Assault Mech
Oh yeah!!  Let's bring road rage to a whole new level!  A vehicle like this would be ideal for trampling pesky neighbors, eliminating groundhogs and other troublesome varmints, and for taking over small third world countries on the weekends. 
Price: hehehe
5. Micron to release Rendition v7700 with 16MB eDRAM
A pipe dream but this is my wish list!  Micron has the technology and more video competition is welcome.  Even a small amount of embedded DRAM has been proven to be hugely efficient.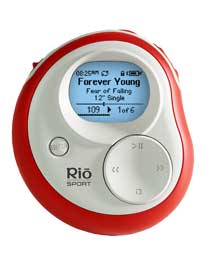 1. RIO® Sport 128MB MP3 Player
I run a lot, usually with partners, but sometimes I do go out alone. It's difficult to stay motivated or maintain a pace without music, but the local radio stations suck and tape and CD players are too heavy. So I need an MP3 player. One that's small and designed for active use. And has lots of memory. And even has a FM tuner for when radio doesn't suck. I need this RIO!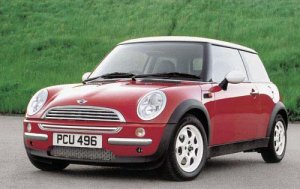 2. Mini Cooper S
I love small cars. Trucks and sedans have their uses, but I loathe driving them. What I want is a car that's close to a motorcycle. The new Minis are as close as you get! It's a tad too cute, but the vehicle dynamics more than make up for the trendiness factor. Mine would be the Cooper S model, solid black. Have you gone to the Web site and configured your model? Drool!
Price: $21,000+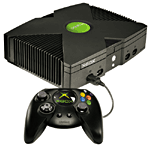 3. X-box
I've never had a game console and never really wanted one. But my kids are getting old enough to compete with me for PC time so I need to move them to a different platform for games. Besides, PC games are NOT kid proof – I get called at work all the time because "the PC's broken!". The Xbox gives me the best combination of kid friendly titles and more mature fare should I decide to play too. And I will, of course.
Price: $200 to start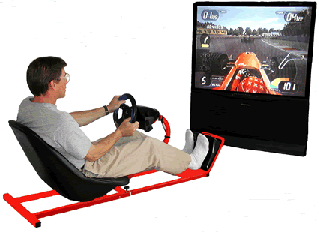 I don't get to play PC games very often, but when I do it's usually a racing game. I already have a very good wheel and pedal combination, but there's not much ambiance to sitting upright in a desk chair. Maybe in a bus driving sim, but not racin'. That's why this "chair" is so cool; you can use your existing controller and still feel racy while you drive!

1. Sony 65″ widescreen High-Definition TV Monitor ($6000)
I'd love to have one of these; my wife and I watch a lot of DVDs (we use NetFlix). However, it's still too expensive, so I'm waiting a bit longer until the prices are more reasonable.
2. Canon PowerShot 3.2 Megapixel Digital Camera ($500)
We no longer have a working camera in the house (of any kind). I've looked around on the 'net for reviews, and this is a good one. It will definitely be under our tree this Christmas, along with a photo-quality printer.

3. XBox –  Bjorn3d XBox review ($200)
My old XBox got fried by a lightning strike, and I miss it a lot. I'm not sure if I'm getting one or not, because I'm considering waiting for the Xbox2, which we all know is coming.

4. Creative Nomad MuVo 128 MB ($170)  

This is one heck of a gadget! It's a keychain flash disk with a built-in MP3 player. It's nice and compact too.
5. Webber Charcoal Grill ($100)
My wife likes to cook on the grill, and the old one is rusting out. She prefers the smokey taste that real charcoal provides, so she hates gas grills. She does most of the cooking, so I want her to be happy.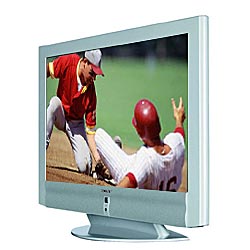 1. 42″ Plasma WEGA™ Integrated Plasma Television KE-42TS2
I've got a 32″ JVC TV now, but it's pretty primative compared to these plasma screen bad boys. I've got just enough space to mount one of these suckers to the wall in my family room and sit back and pretend I'm at the theatre. I can just see the collector's edition of Lord of the Rings running on it now…
Price: $6999 (I can dream can't I?)
2. Shuttle SN41 XPC
As part of my ongoing quest to minimize the crap I drag to our monthly LAN party, I've come to the conclusion that I'm not going to get much better than the new Shuttle SN41's with nForce2 motherboards for a combination of performance and ultra small form factor. Plus the darn things just look really slick. They're number one on my list for a barebones travel case right now.
Price: $299 (guestimate price at this time)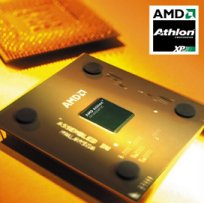 3. AMD XP 2700+

Well, if I get a Shuttle SN41, I'm going to have to get something to put in it won't I? The Athlon XP2700+ is going to be a little pricey right now, but it'd give that little Shuttle a heck of a punch for gaming!
Price: $350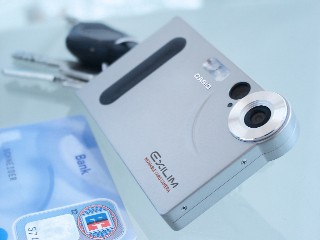 4. Casio Exilim EX-S2 Digital Camera
I picked up an Olympus C-2100 earlier this year, and it's a great camera. The only problem with it is that it's a bit on the large side, and I tend to leave it behind sometimes due to the bulk. Well, that's something you wouldn't have to worry about with the Casio EX-S2. These things are tiny. About the size of a credit card and only bout a 1/4″ thick. Even at that size they still manage to give you a 2 MP camera with built in flash, LCD screen and SD memory expansion. Not too shabby! At $299 they really aren't all that much more than other quality 2 MP cameras either. This may well be the ultimate "all the time" camera to be had right now.
Price: $299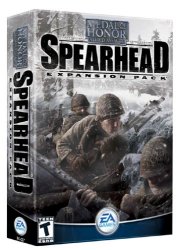 5. Medal of Honor: Spearhead
This is probably the only thing on my wish list I might actually get this year :-). I was very impressed with Medal of Honor, and it has become my favorite FPS game as of late, but if it has one flaw, it's the limited amount of maps available for it. Well, the Spearhead expansion promises to address that, and it's a must have for this Christmas as far as I'm concerned.
Price: $29.99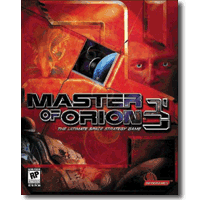 1.  Master of Orion 3 ($50)
Hey, what can I say, I loved the first two games – I need my MOO fix now.  Even if a lot of the more ambitious features of the early design were cut out before the end (things we wouldn't have even known about if it wasn't for the awesome level of communication from the developers), it still seems to be shaping up to be a great game for fans of the '4X' genre.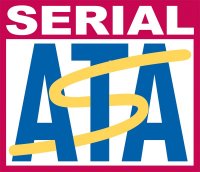 2.  Serial ATA Hard Drive (who knows – close to the price of an IDE drive of the same capacity I hope)
I'd love to have one.  My current 30GB drive is getting a tad inadequate and because of some pretty awesome benchmarks I've seen using a SATA adapter on an IDE hard drive, I'm waiting to see what a true SATA drive can do – nothing like speeding up a primary bottleneck.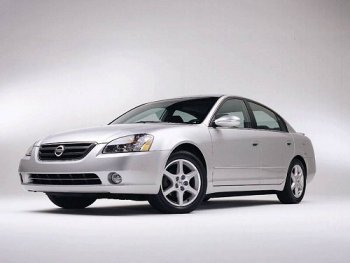 3.  2003 Nissan Altima (starting around $23,000 for the V6 models)
Hey, I like it.  At least the V6 version anyway, which is a pretty good combination of power and price – and it's attainable, unlike number 4.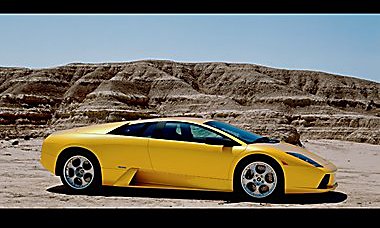 4.  Lamborghini Murcielago (or Diablo/Miura/Countach – I'm not picky) ($273,000 for Murcielago)
Me like Lamborghini.  Not that I could ever afford one, or even the insurance on one, but it'd look pretty sweet sitting in my garage nonetheless.  I've always liked the looks of Lamborghinis over most of the other exotics, and no wish list would be complete without a completely unattainable goal.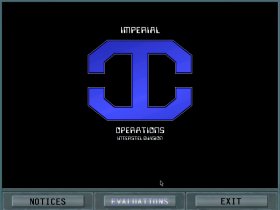 5.  Starflight 3 (free)
Another game I want for a nostalgia kick if nothing else.  I loved the first two in the series and was very happy to hear that somebody had taken up the task of developing a sequel for it.  "The Ur-Quan Masters" probably would've been here, but that one already snuck out into the wild so it isn't exactly a 'wish' anymore – and at least I can use The Ur-Quan Masters to give me my fix of Space Exploration gaming until Starflight 3 manages to sneak out…
The End
Well, that about wraps up the Bjorn3d staffers' wish lists. If you have any comments about the items listed or want to tell us your list, then visit the forums and post it! We'd love to hear from you.  We're certain that we won't be getting 99% of the stuff above, but we'll sure to post about the plaid socks and itchy sweaters that we actually do get.