You have to feel sorry for the people behind the AVEGANT Glyph headset. After successfully getting it funded on Kickstarter back in 2014 , which is where we got ours, it has been a long road for them to finally bring the Glyph to not only the backers but to the market. And then it is released at the same time as the HTC Vive and the Oculus Rift VR-headsets and at a similar price point. Marketed as a mobile personal theater it might not directly go up against these headsets (nope, this does not do VR) but we cannot help feel that it could have come out at a better time.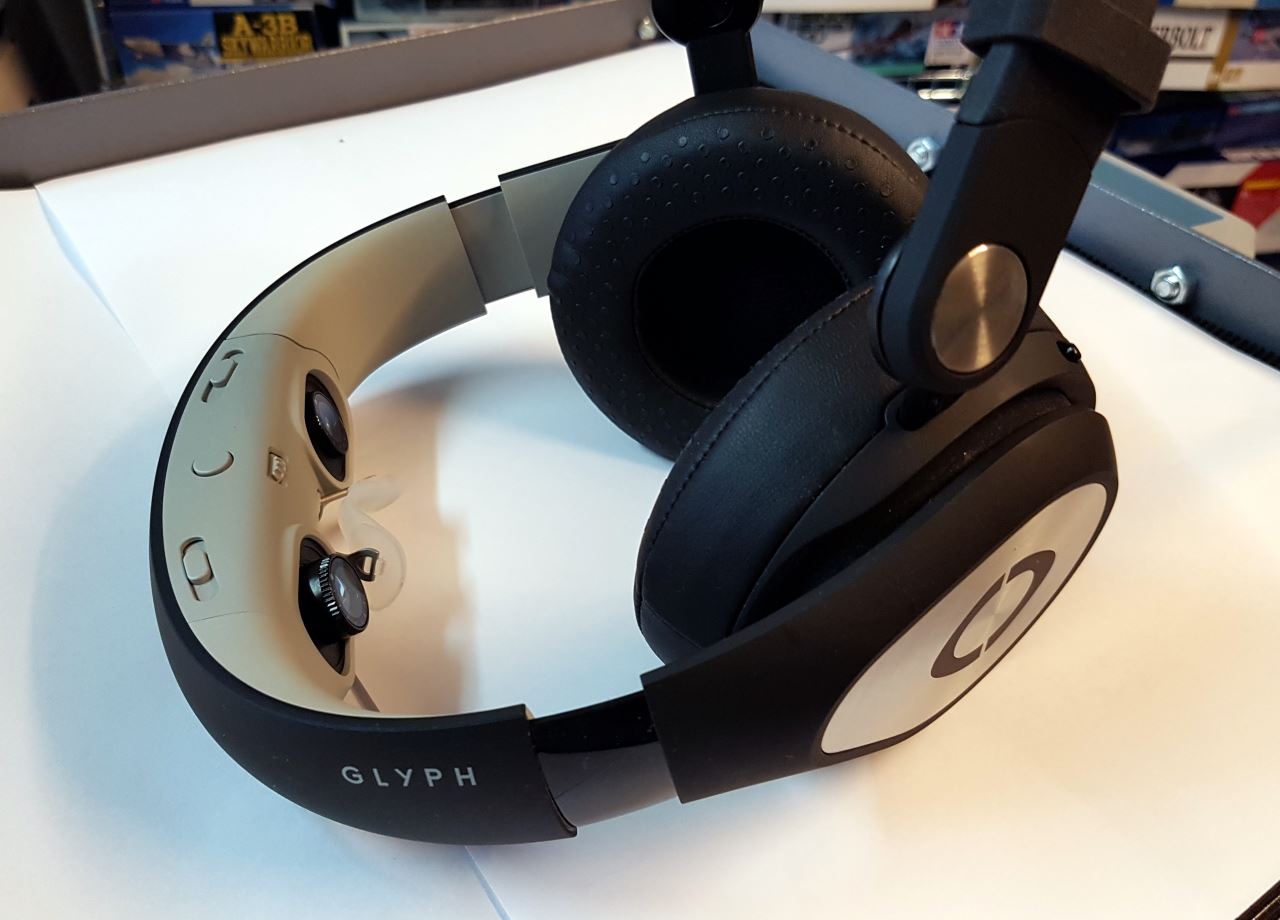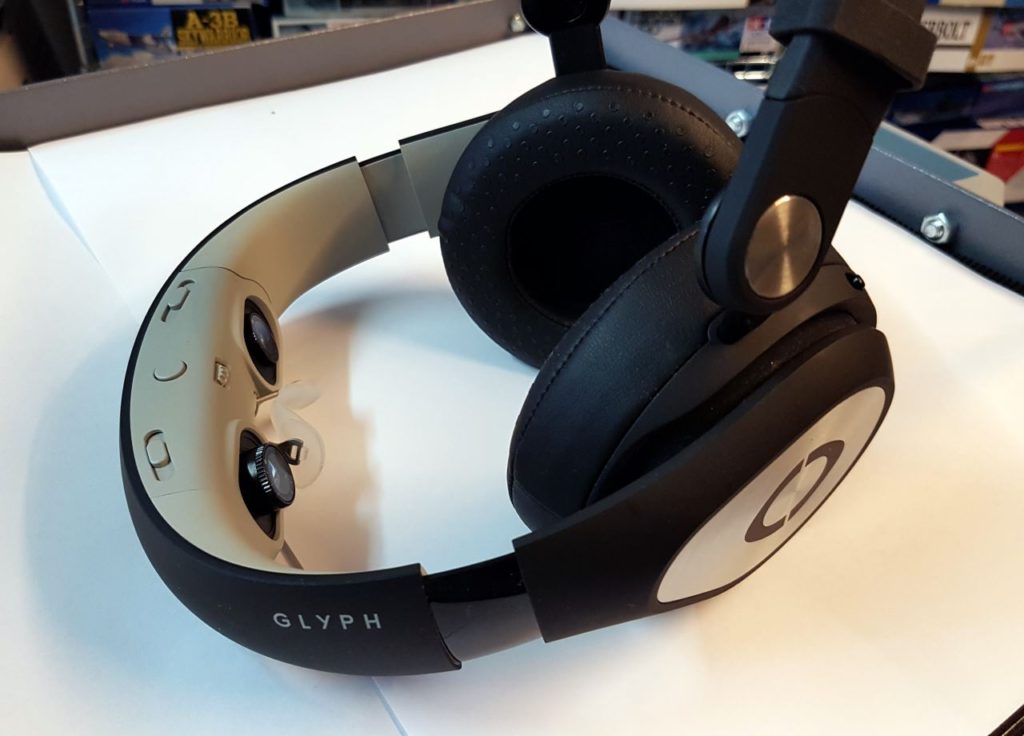 So what is the Avegant Glyph? Quite simply it is a headset that can be used as a regular audio headset but also comes with lenses to allow you to use it as your own mobile personal theater. And regardless of some issues it actually works great for this purpose.
Specifications
Let's do the technical specifications first.
| | |
| --- | --- |
| Resolution | 1280x720p per eye; 2 million micromirrors |
| Aspect Ratio | 16:9 |
| Field of view | ~40° diagonal |
| Video & Audio Input | microHDMI |
| Audio-Only Input | 3.5mm TRRS (standard AUX) |
| Frequency Response | 20Hz-20kHz |
| Dynamic Range | 95 dB |
| Battery Life | Up to 4 hours video playback, unlimited passive audio |
| Battery Type | Li-lon, Integrated |
| Battery Capacity | 2060mAH |
| Charging Port | microUSB |
| Diopter Adjustment | +1 to -7 range |
| Headtracking | 9 Axis IMU |
| 3D | Supports 720p side by side (SBS) content |
| Updatable Firmware | For enhanced features and capabilities |
The Glyph is actually both a mobile personal theater as well as regular headphones although it does look at bit odd when you use them as that.
The cool thing with the Avegant Glyph is that Avegant has not stopped improving it. The latest firmware at the time of writing adds some cool new features:
Head-tracking support. Just connect a micro-USB-cable and a HDMI-cable from your PC and you get full head-tracking support in games. Most games support this today so you aim by looking at stuff instead of having to use the mouse.
Plug­ and ­play 3D with HDMI 1.4 compliant, frame­packed, 720p sources. This includes the Playstation 4 and Windows 10 with the HDMI 1.4-compliant video cards. Take a Nvidia card and press the top button on the head-set and it is now seen as a 3D-monitor that should support all 3D-Vision games.
It is easy to see 1280×720 and wonder why the resolution is so low but it isn't that clear-cut. The image is "small" enough with a FOV of around 45 degrees so it feels like the image is completely devoid of any pixels or screendoor-effect. Also it is 1280×720 per eye.