Sapphire Radeon R9-290X Tri-X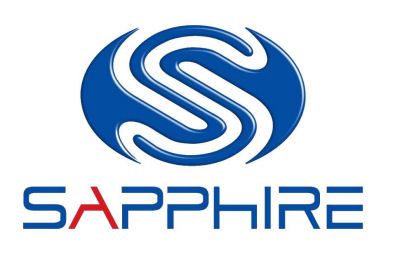 When AMD launched the new Hawaii based GPU in the R9-290X it was to huge fan fare but it was not long until many enthusiasts and media alike called foul on the simple fact that the card would ramp up to 94C and sit there while throttling quite alot to maintain the astronomical 94C temp target. Well Enthusiasts have certain requirements when it comes to top end GPUs and one is performance and the other has to due with thermals and fan noise, and well AMD had included a dual BIOS which also allowed higher fan speed in an aptly called "Uber Mode" and with the higher allowed fan speed the card could stay at full clocks longer before the eventual throttling would occur allowing slightly longer sustained performance. The problem with this approach is that the card was now super loud. This made me come to the conclusion that AMD is where Nvidia was at with the 480, being that it's a very nice and capable card but the things just ran hot and loud.
With the need to liquid cool the cards to reach any respectable thermals and noise values it was quickly apparent any value in the card was pretty much devoid once you account for the extra parts needed to keep the card cool.
After having some talks with other AMD partners I heard they were working on custom cooled solutions which I always like to hear but I am a little apprehensive in the simple fact that with a GPU running this hot I am not sure what they could do to tame this GPU and keep it at even remotely respectable temps. Well the first one to slide a custom cooled 290X variant across our bench is Sapphire with their R9-290X Tri-X and while they seemed excited about the card they opted to let the card speak for itself rather than try to stick a bug in our ear as to what to expect so while that installed some confidence it also left a small seed of doubt as to what to expect from this new addition.
Well the cooler on this card is quite sizable similar in length to the 280X Toxic we looked at before and otherwise the rest of the card appeared to be a reference model PCB so overall that should be a good apples to apples comparison as to what a board partner can do when facing such a massive problem like this.
The Sapphire R9-290X Tri-X model comes to market with a present street price at the time of writing of $649.99 which places it quite a bit above the 780 now and just at the heels of the 780 Ti in relation to pricing. Recently Prices on AMD GPUs has been rising quite a bit and you can see the squeeze on this one and while this is a top end flagship card one of the major advantages was its low cost, but with that margin now shrinking lets see what it offers in return for 650 bucks and whether or not Sapphire has what it takes to tame the beast!
Key Features
New Model R9 GPU
Here it is, this is the new GPU that AMD launched with the new R9 series. As you know the R9 series has been comprised of mostly rehashed of the 7000 Series models with the Exception of the R9-290X which we have here today and is a new GPU.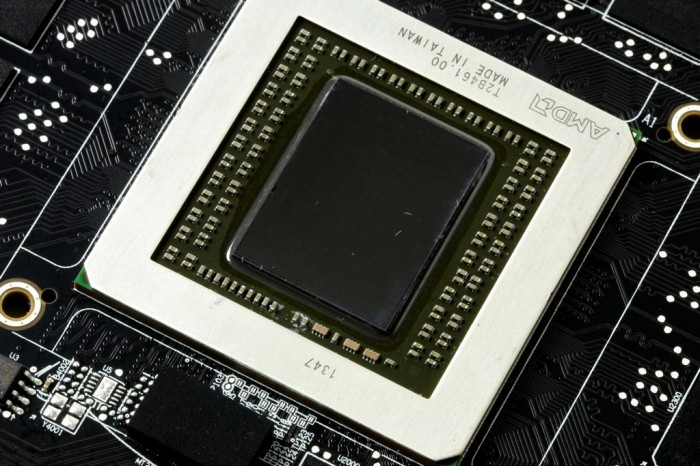 The 290X GPU consists of 2816 Stream processors and utilizes a 512-bit memory bus to feed 4GB of high speed GDDR5 for maximum gaming performance.
New Tri-X Cooler Design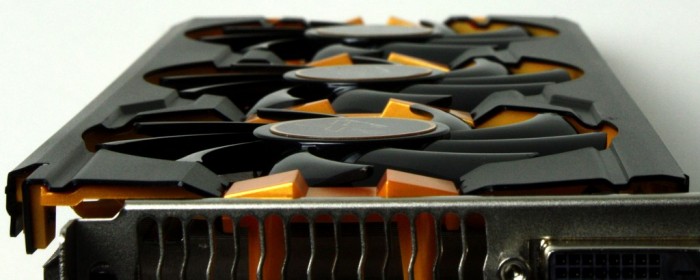 Sapphire has put some serious time into correcting one major chink in the armor for the reference 290x model cards via a new cooling solution and this one I can say is massive measuring over a full inch past the edge of the PCB and carrying with it some pretty beefy heatpipes.
Overclocked out of the box

The Sapphire card comes out of the box clocked at 1040MHz which is a nice little clock above stock but not alot now we need to see fi it can hold that clock under load or is it destined to throttle like the rest of the 290X entrants thus far.
Sapphire TRIXX Software
Sapphire has its own software suite for awhile now but this recent version actually seems to work pretty well.
The Sapphire Trixx software is something I have tried using before and it was a bit clunky but now the adjustment in it are quite a bit better, although I still prefer one of the other Big 3 (Precision, Afterburner or GPU Tweak) for the monitoring aspect the TRIXX software i got for the Tri-X actually worked very well. If Sapphire can work on monitoring similar to EVGA precision I would be on board for this in the future.
Never Settle Forever
An important note for those looking at purchasing the 290X is that you qualify for the Never settle forever program which allows you to pick up to 3 major game titles for free included with your new GPU. This adds over a $100.00 value to this card as a bonus pending the titles match something you are looking for.  
Review Overview
Performance - 9.2
Value - 8
Quality - 9.5
Features - 9
Innovation - 9.2
9
Sapphire set out to fix a major issue and they not only fixed it but made it a better card by exceeding expectations!